residential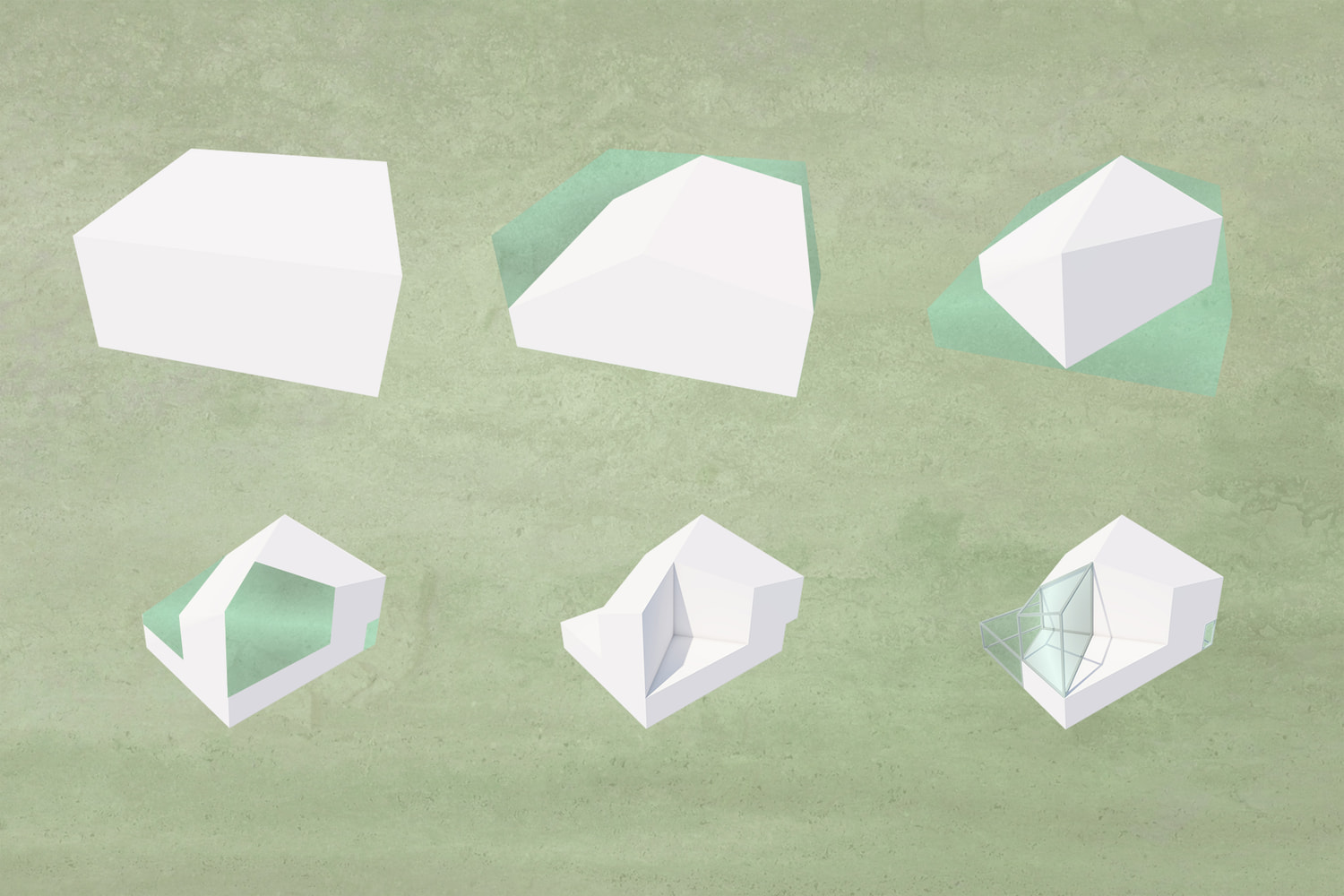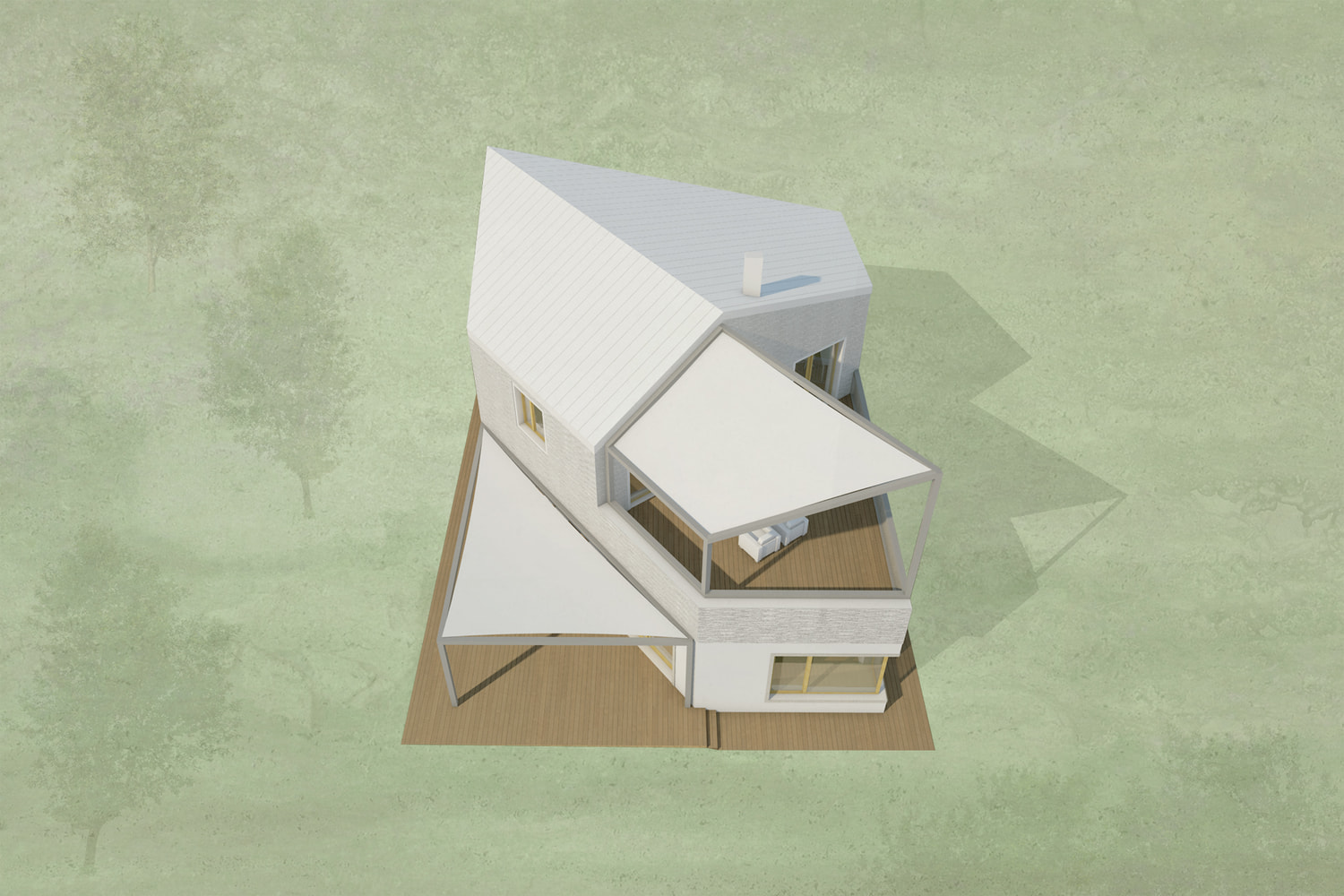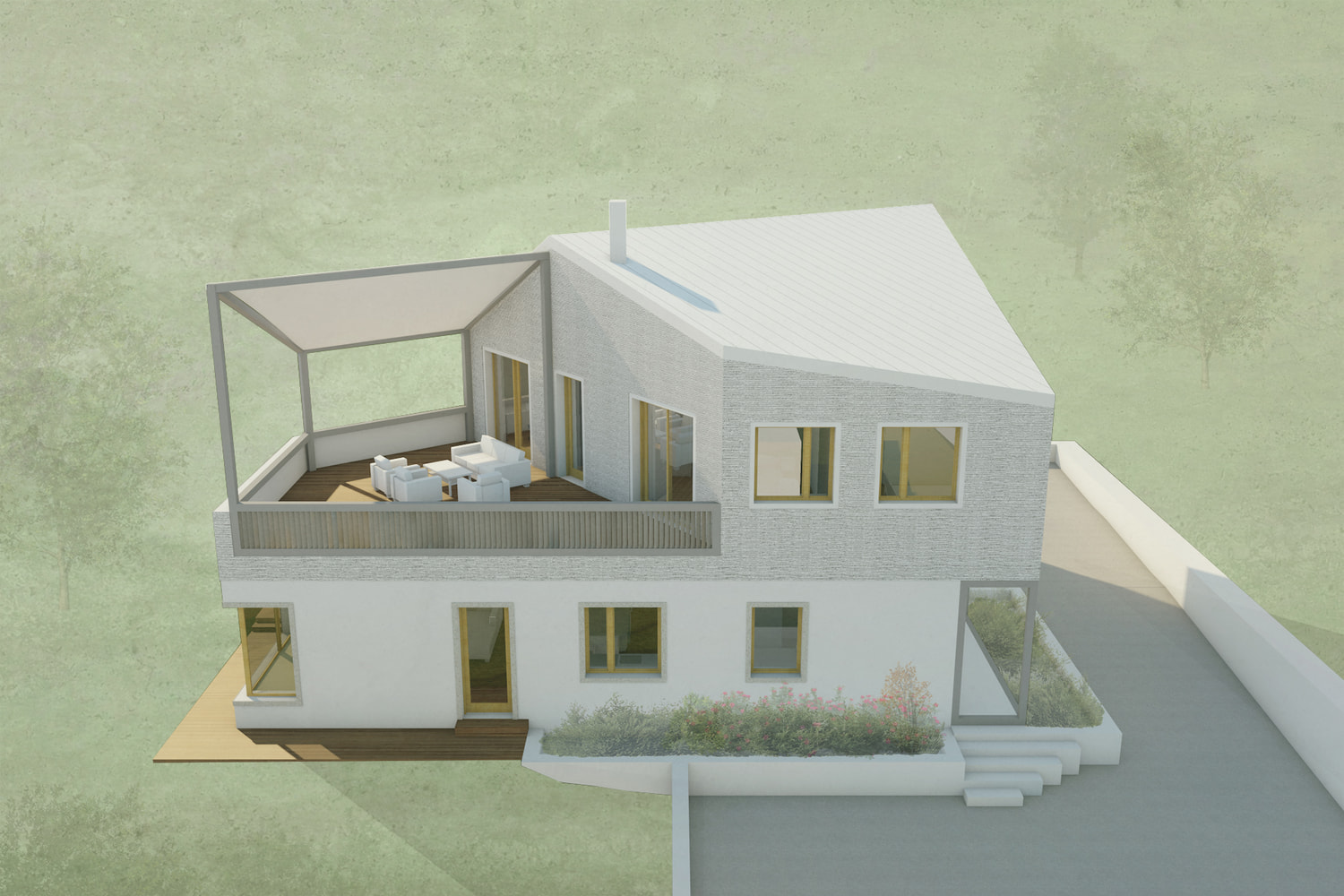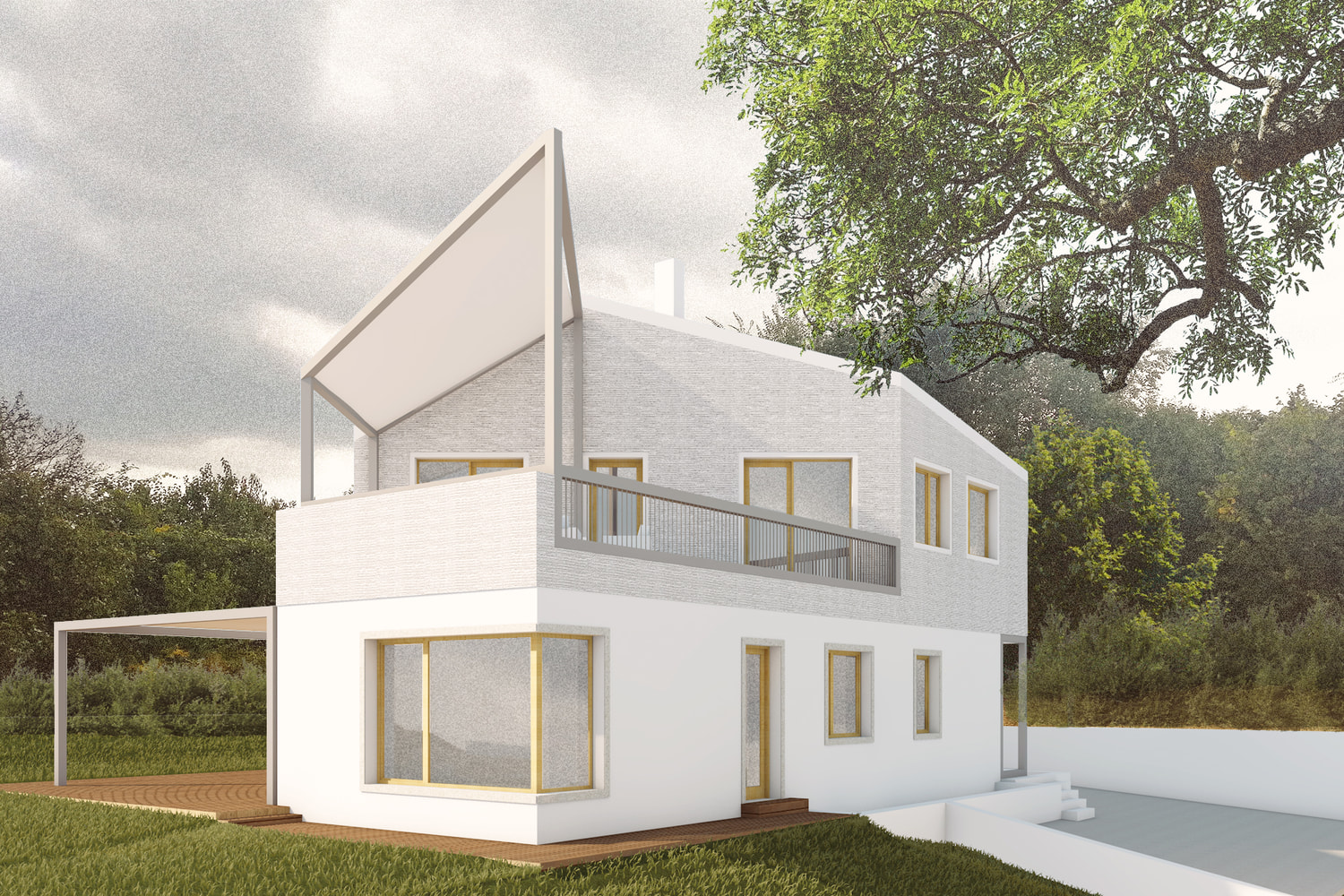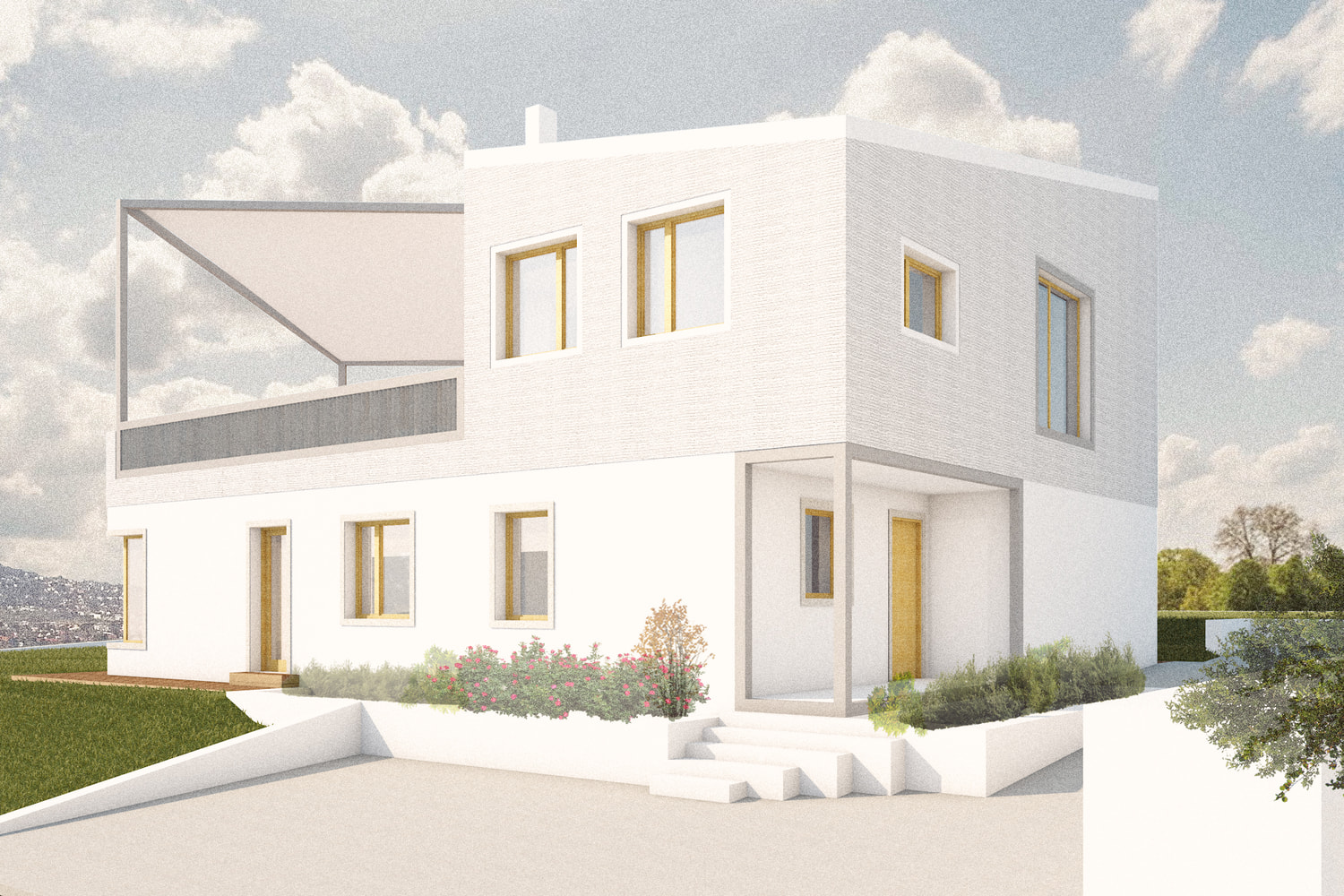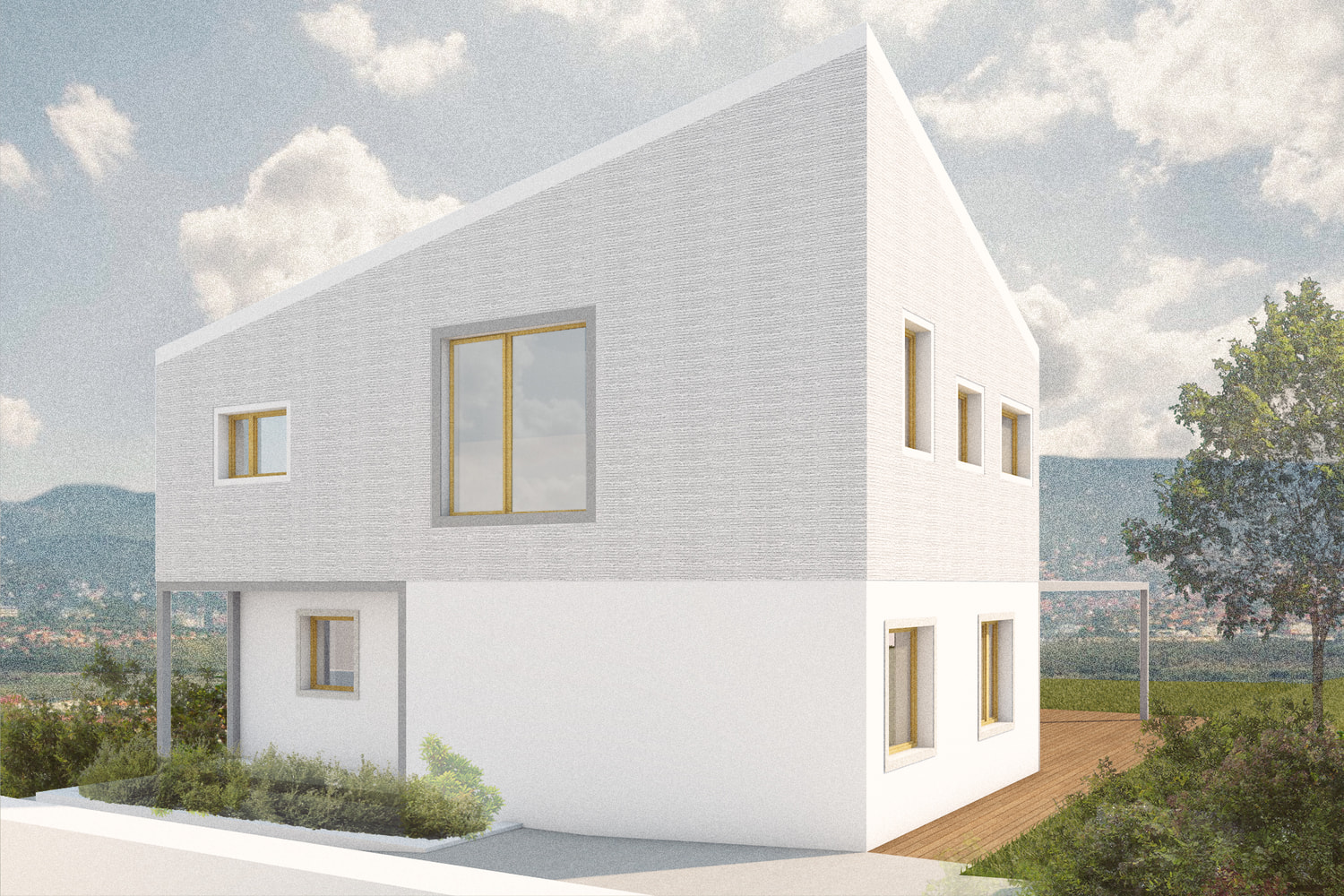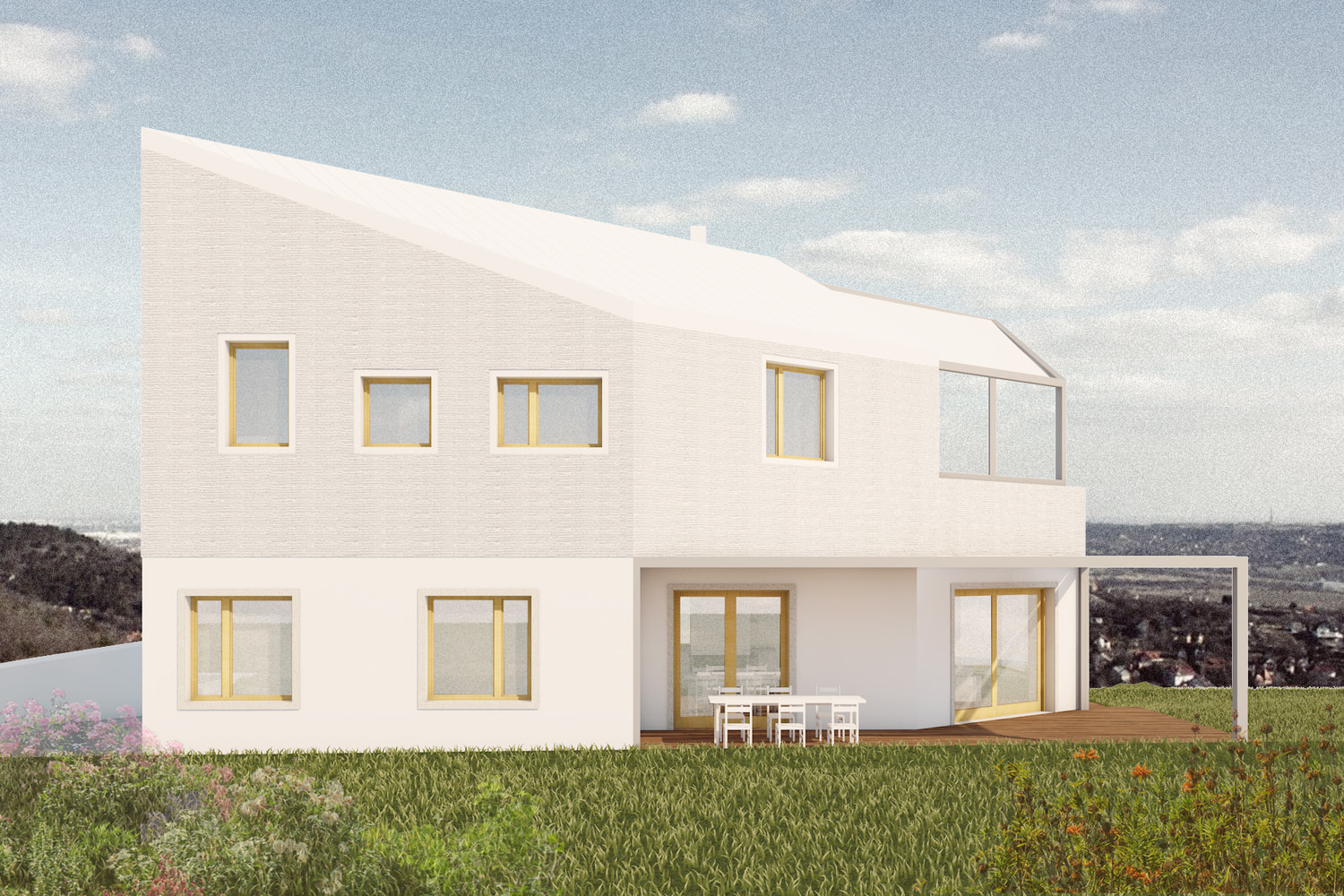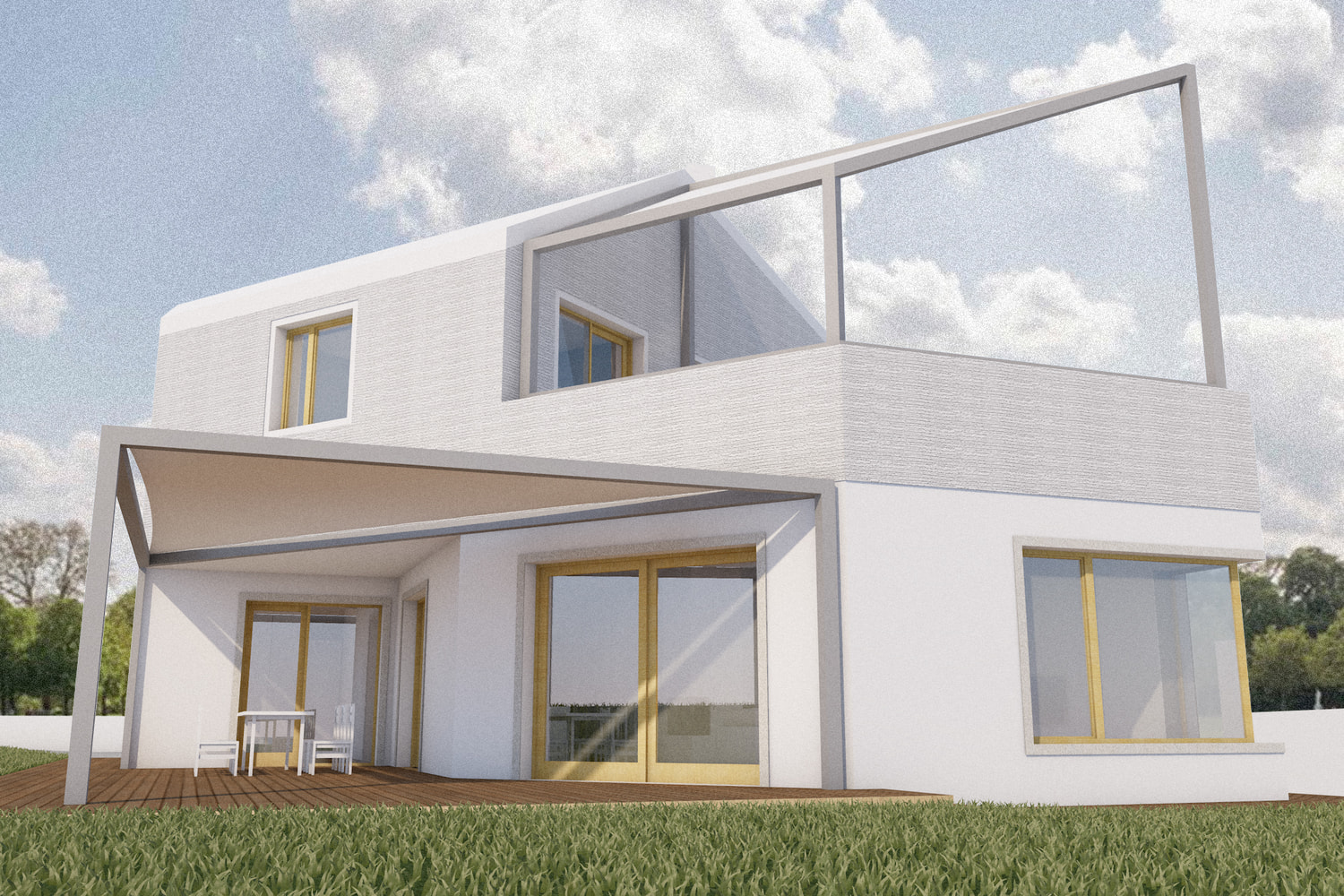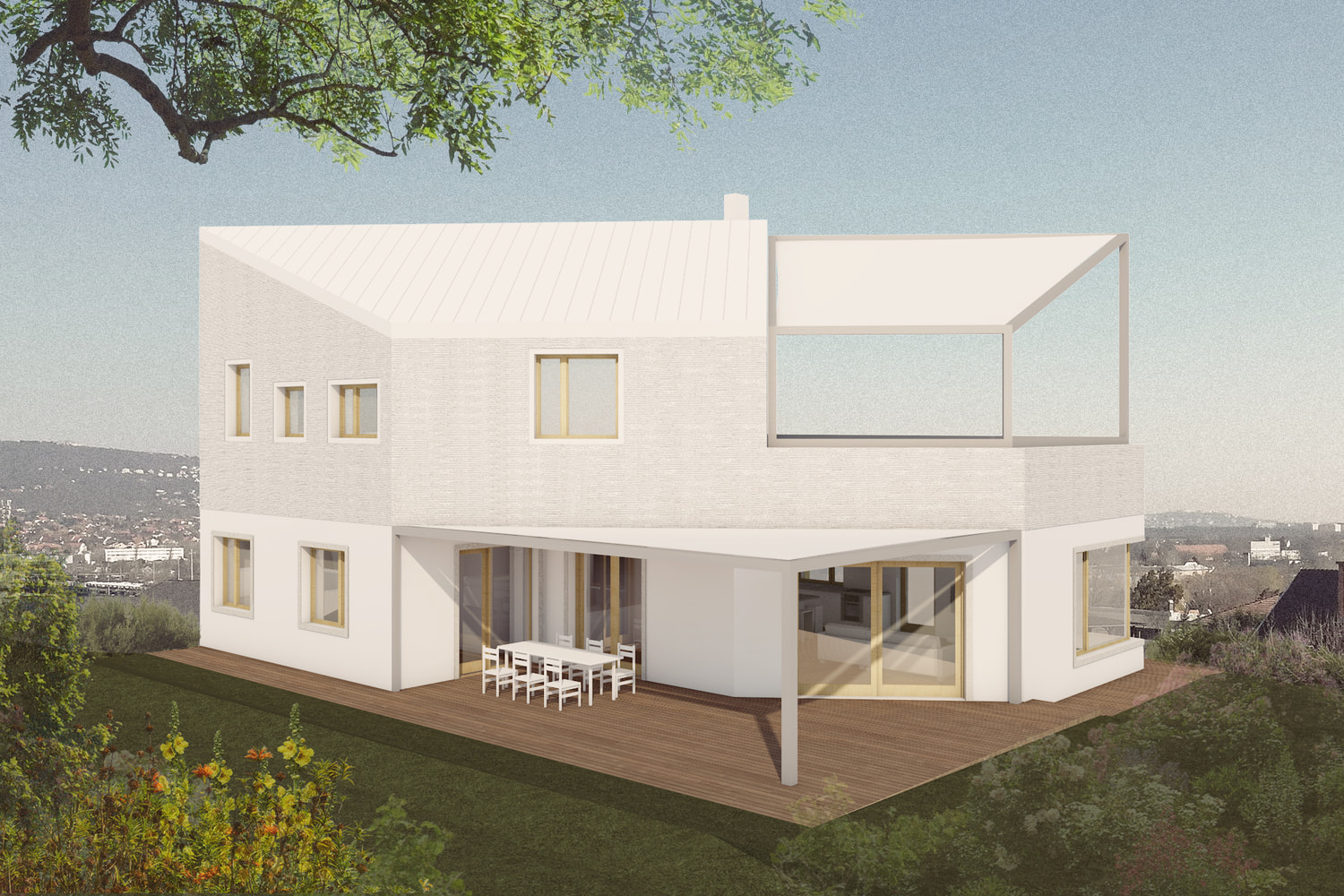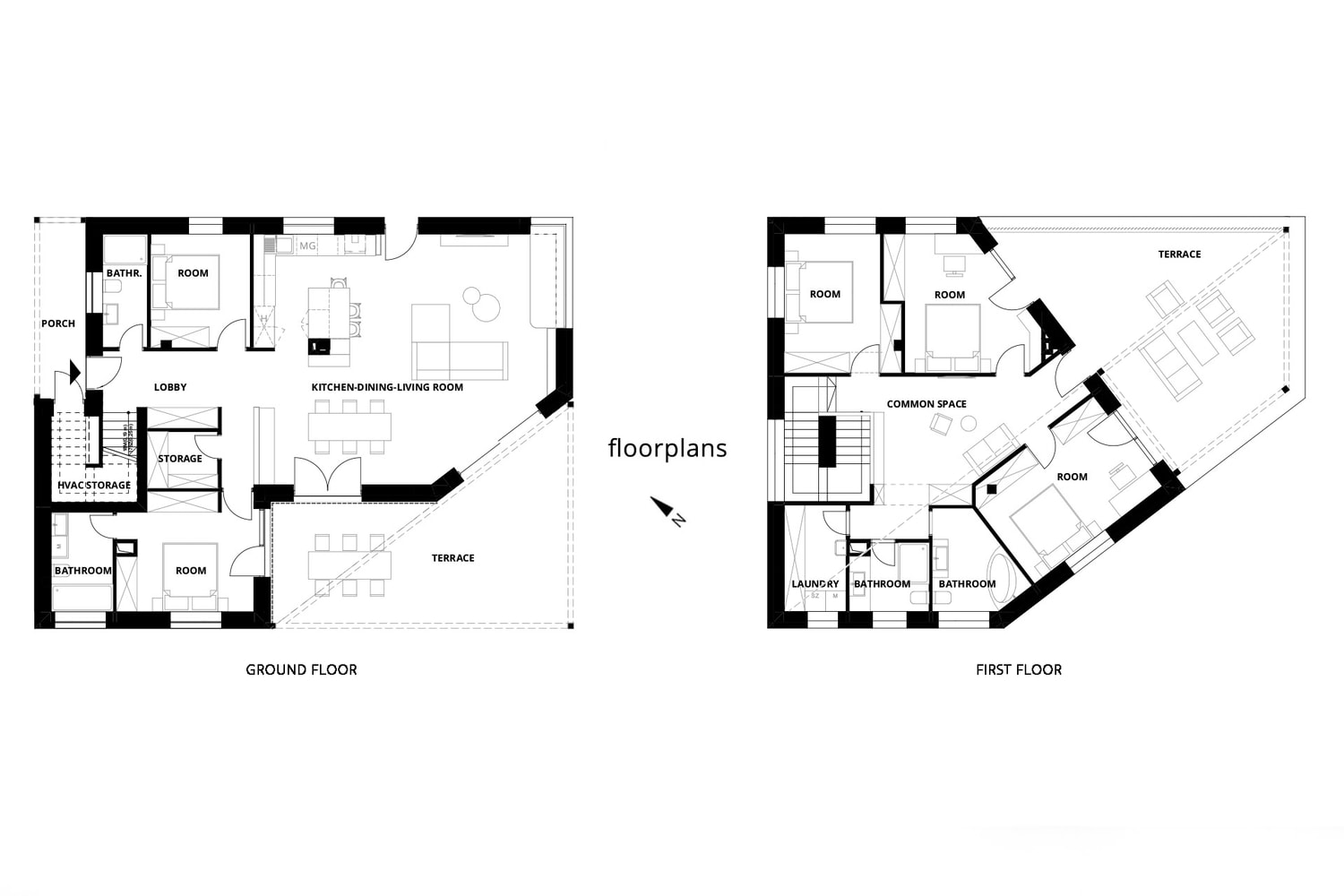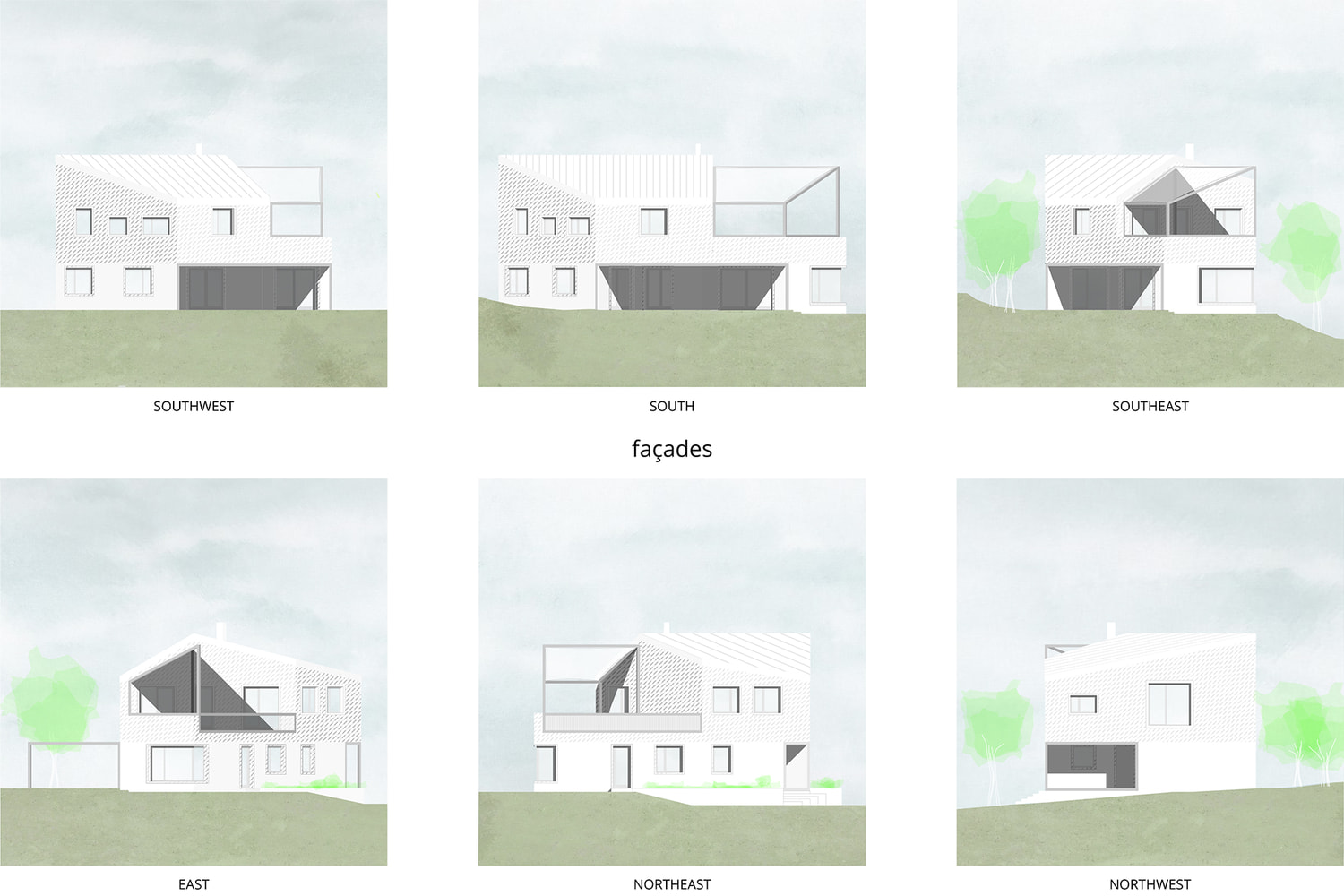 House of the film director
Embracing the view
The exciting shape of this Kamaraerdő family house evolved from a simple rectangular cuboid. By slicing off pieces along the plane and biting out cubes from this new shape we get the peculiar roof and two terraces. Both the South facing deck on the ground floor and the view facing terrace on the first floor work as a covered outdoor space connected to the indoor community spaces on each level. They are oriented towards the view, but shades protect them from the blazing South sun.
The community and private spaces are well defined in the house. The spacious kitchen-dining-sitting area of the ground floor opens up towards the terrace with large glass surfaces, and the more secluded bedrooms and bathrooms with their garden facing windows offer a private space for retreat.
The light colored sheet metal roofing and the white plaster surfaces of the facade give a monolithic character to the building, which is loosened up by the various sized openings and the steel frames around the cut out spaces.
Design concept and building permit: Nóra Pajer, Noémi Soltész / 2020
Team: Nóra Csobolya, Beatrix Guld
Location: Budaörs
Size: 250 m2