residential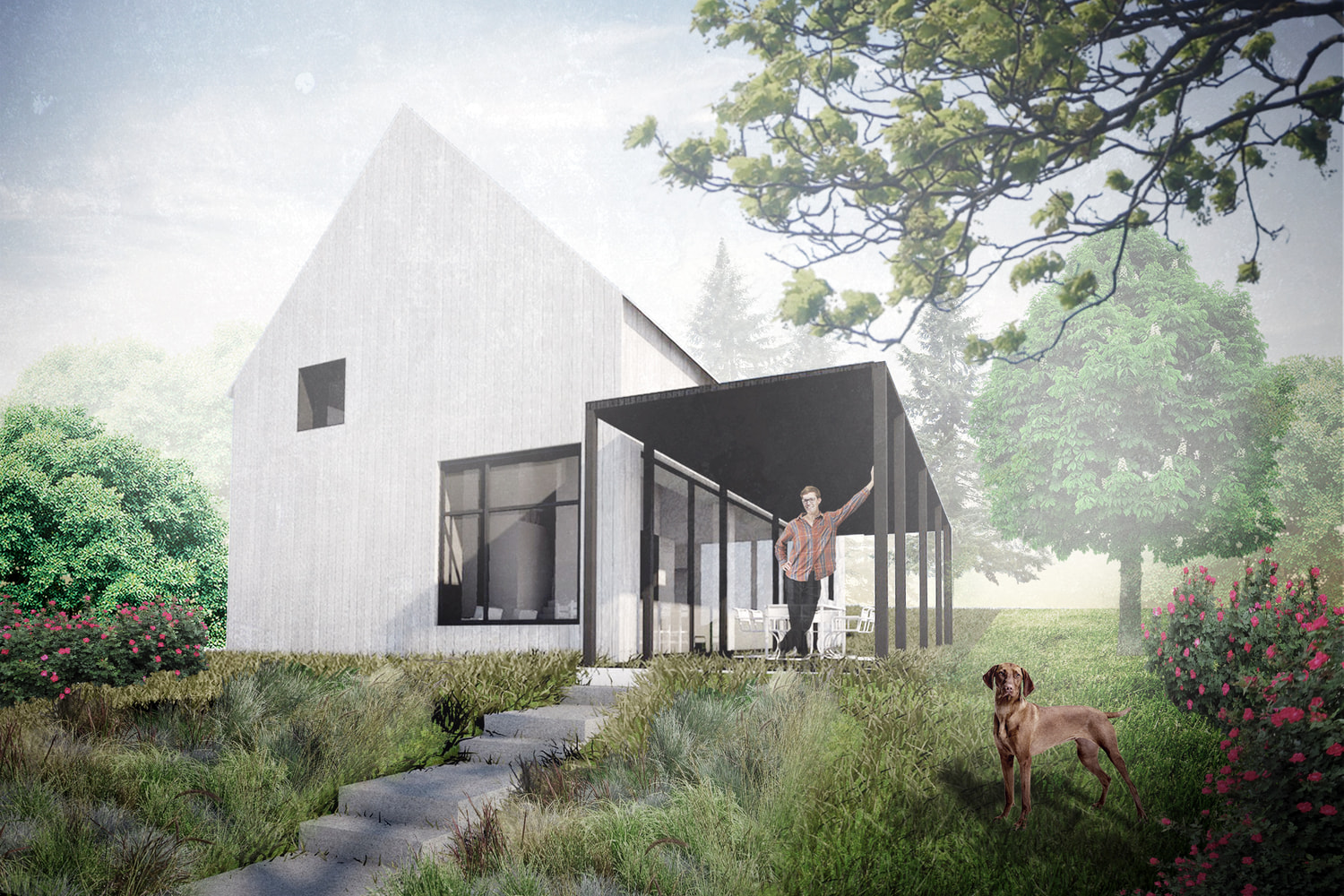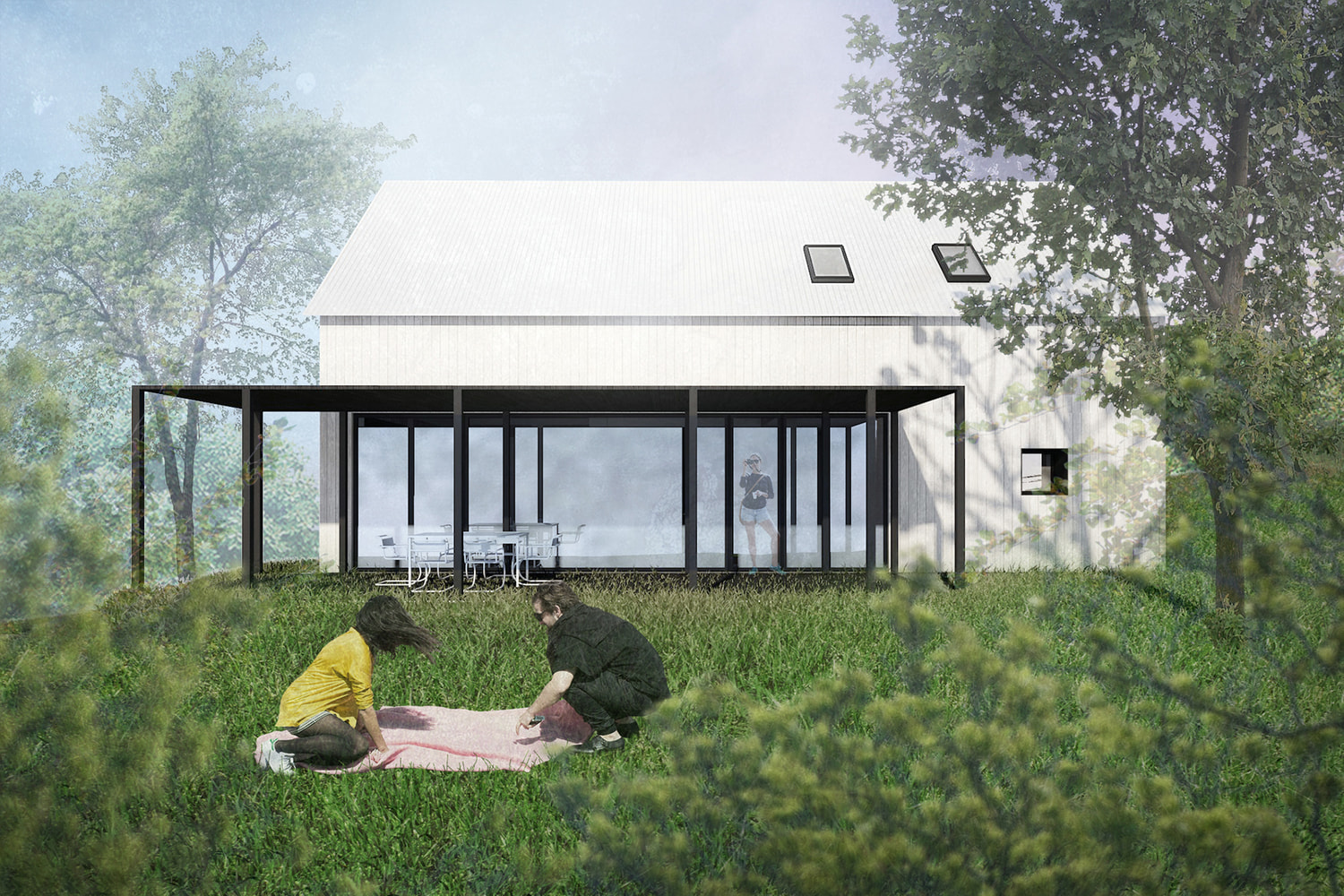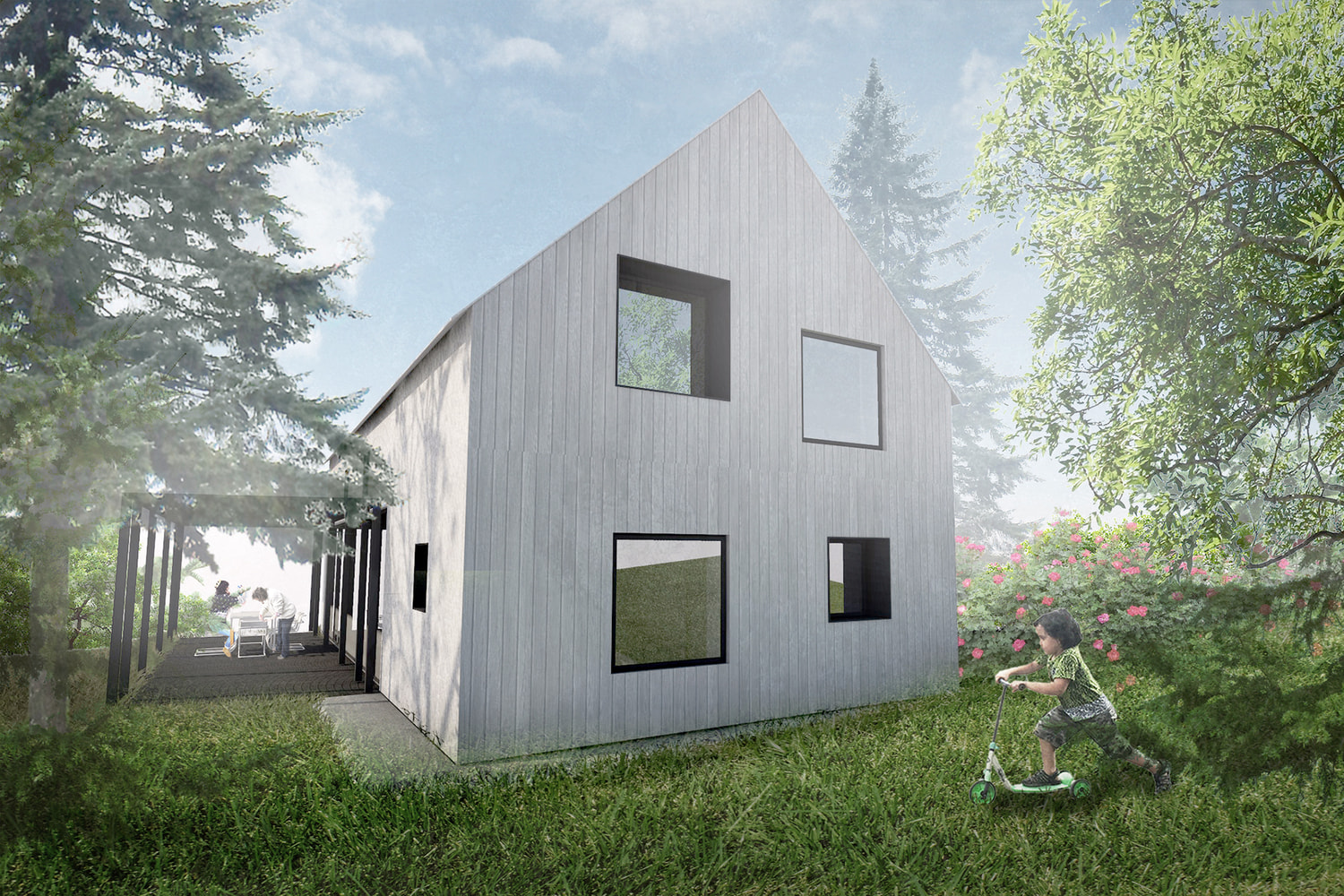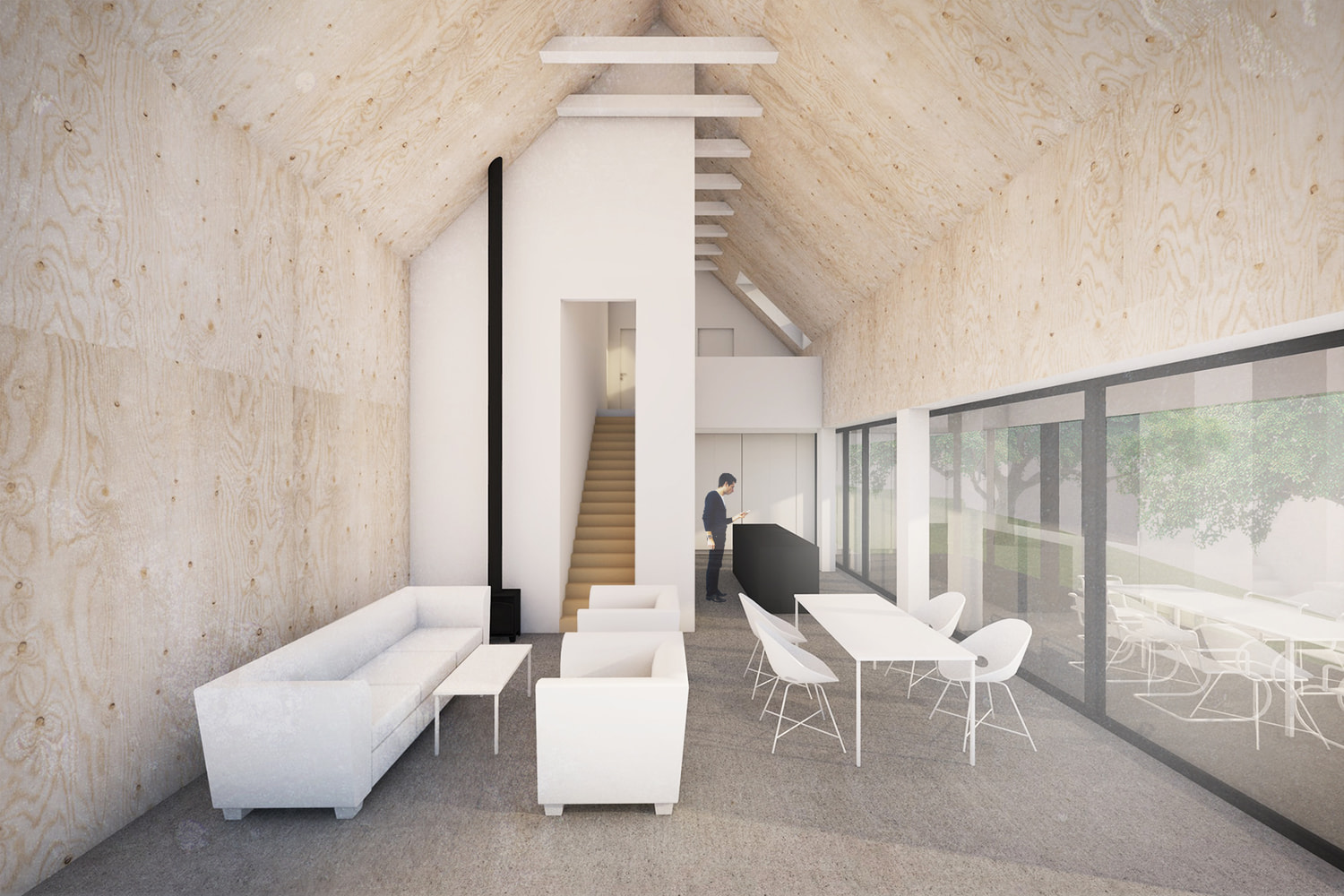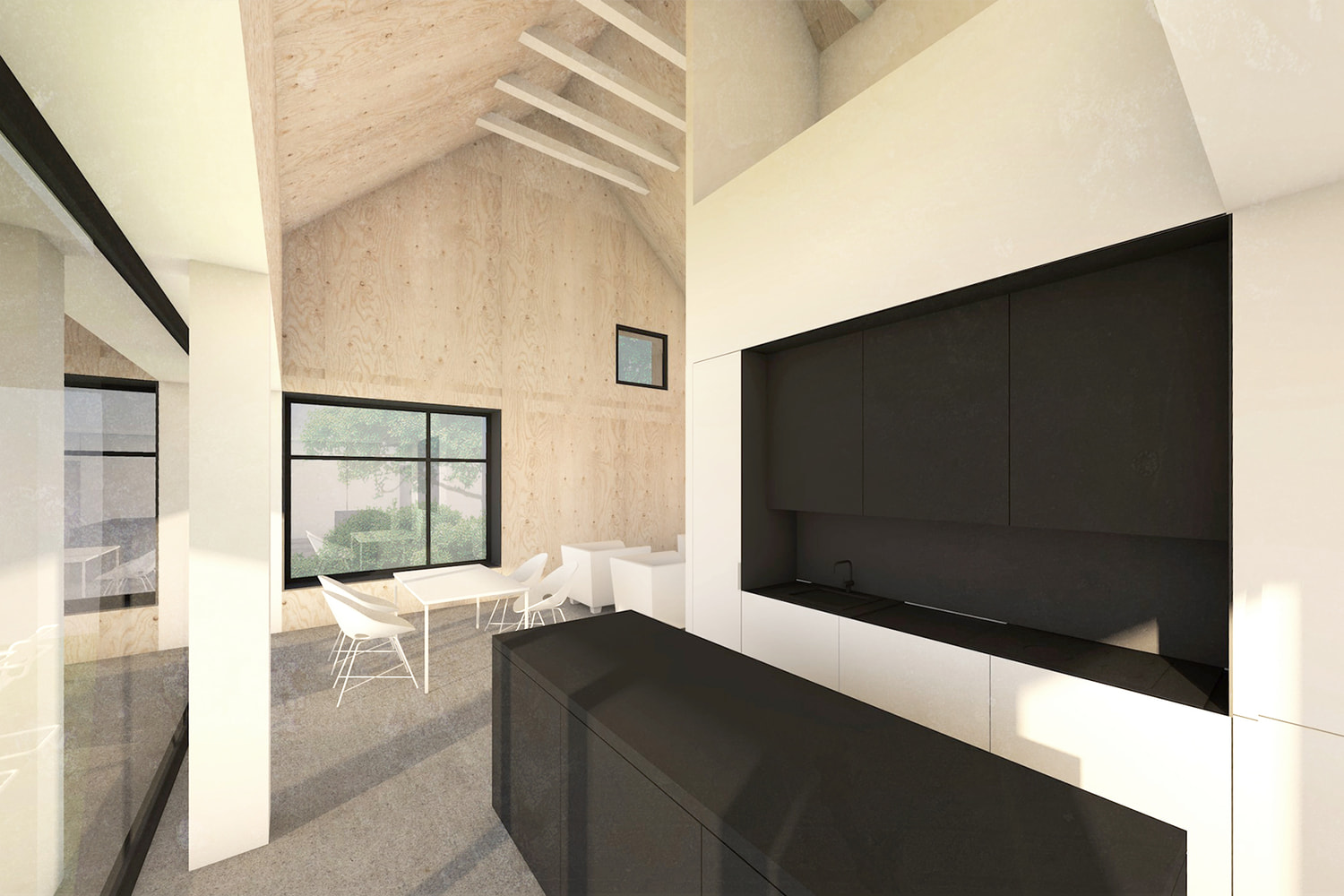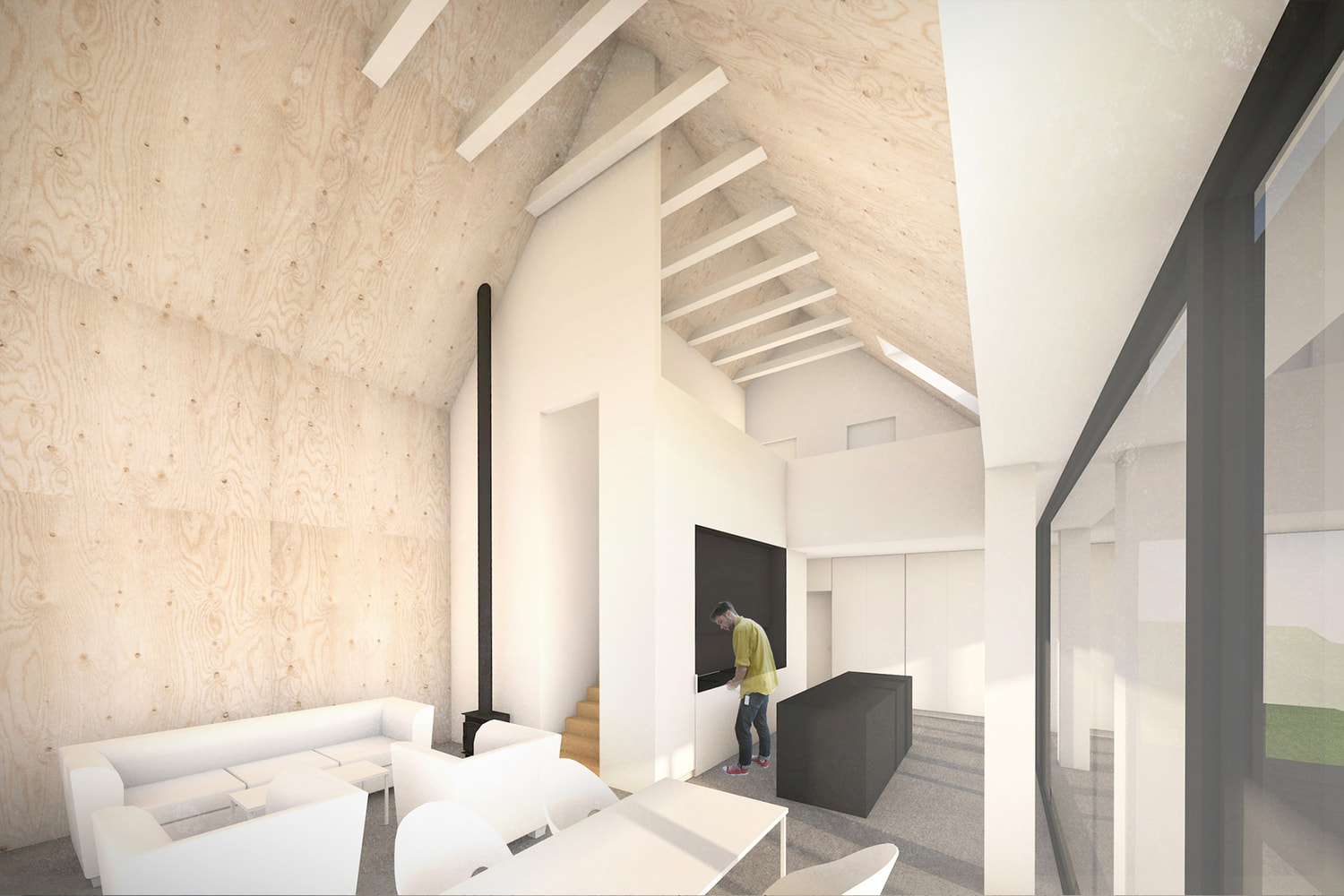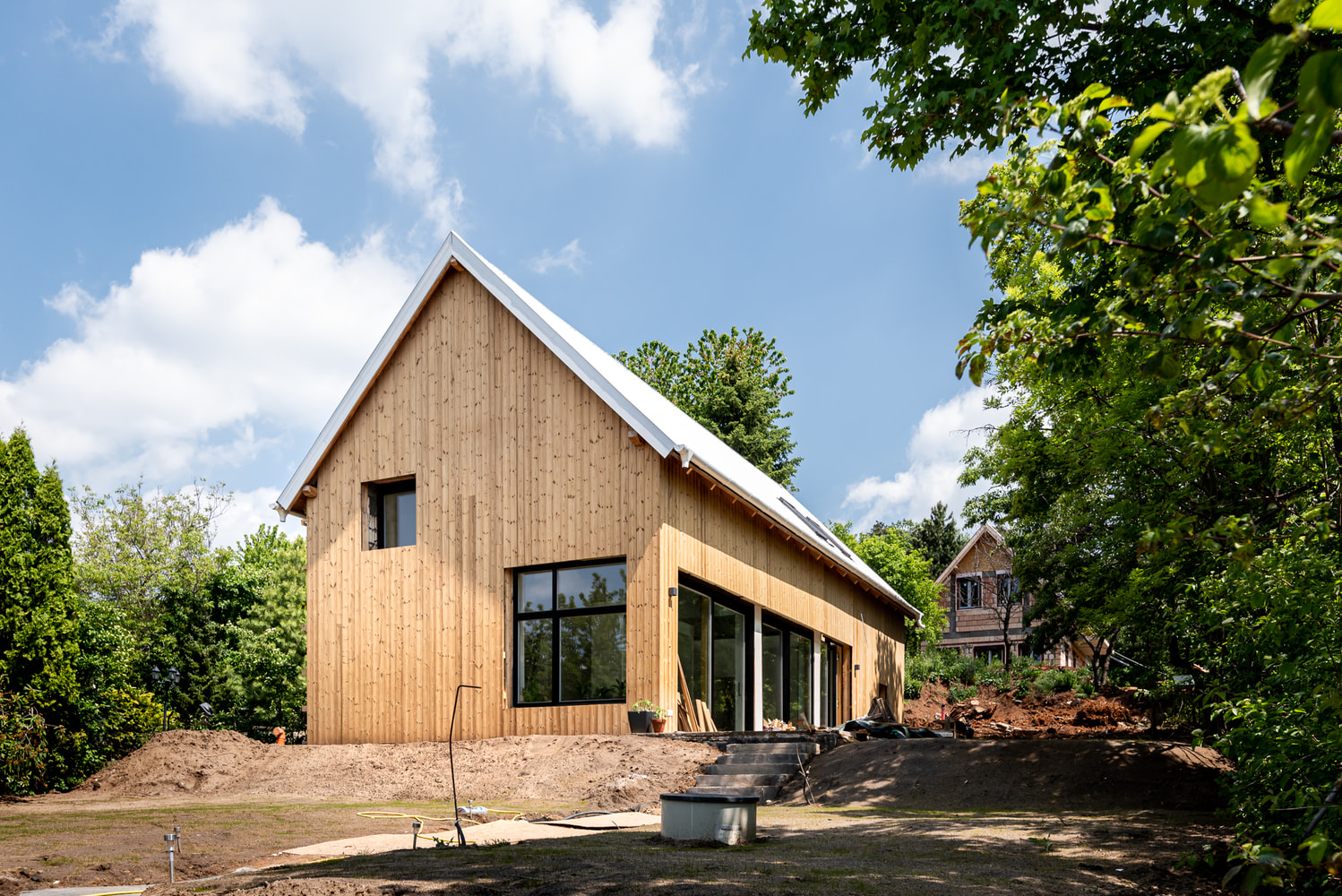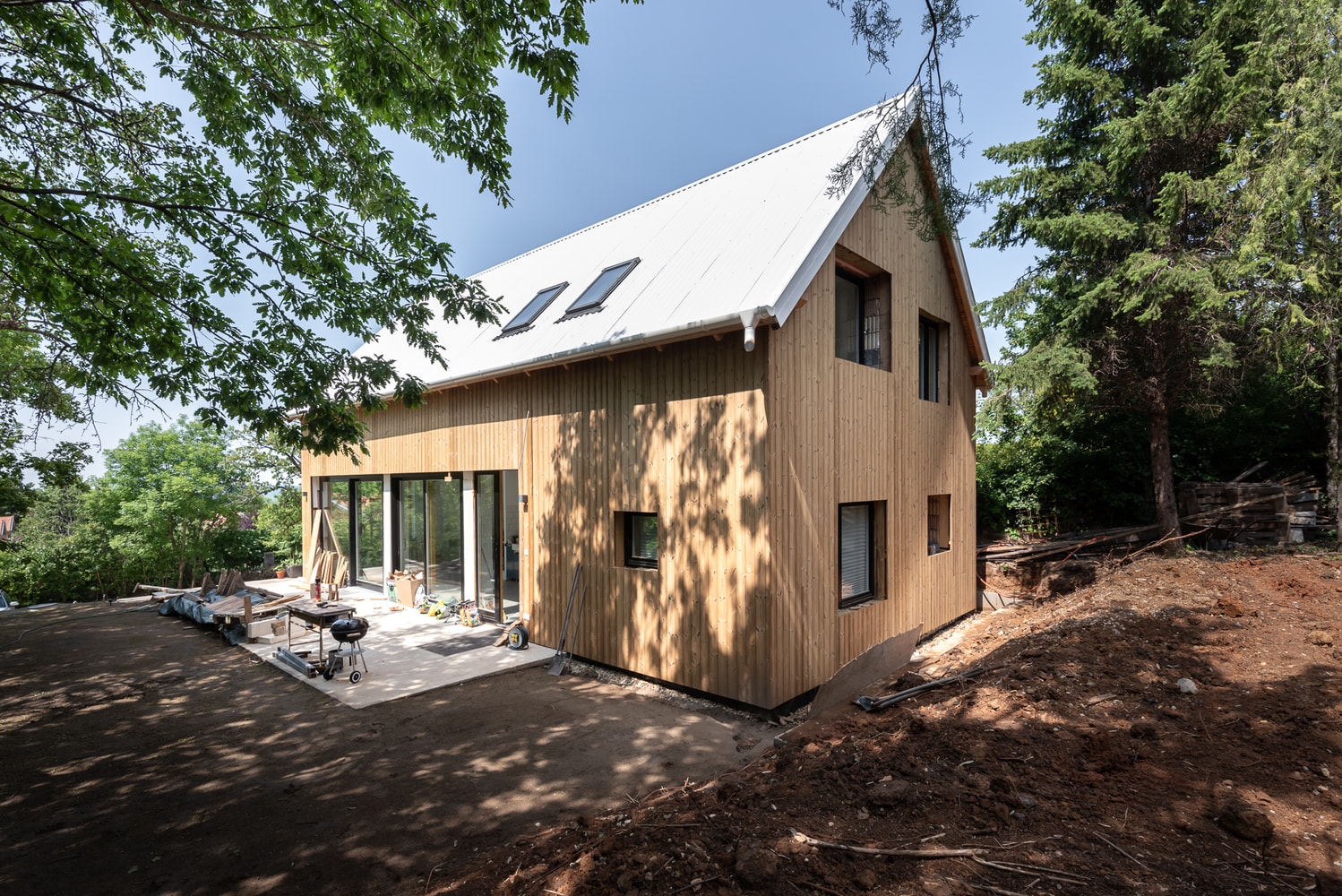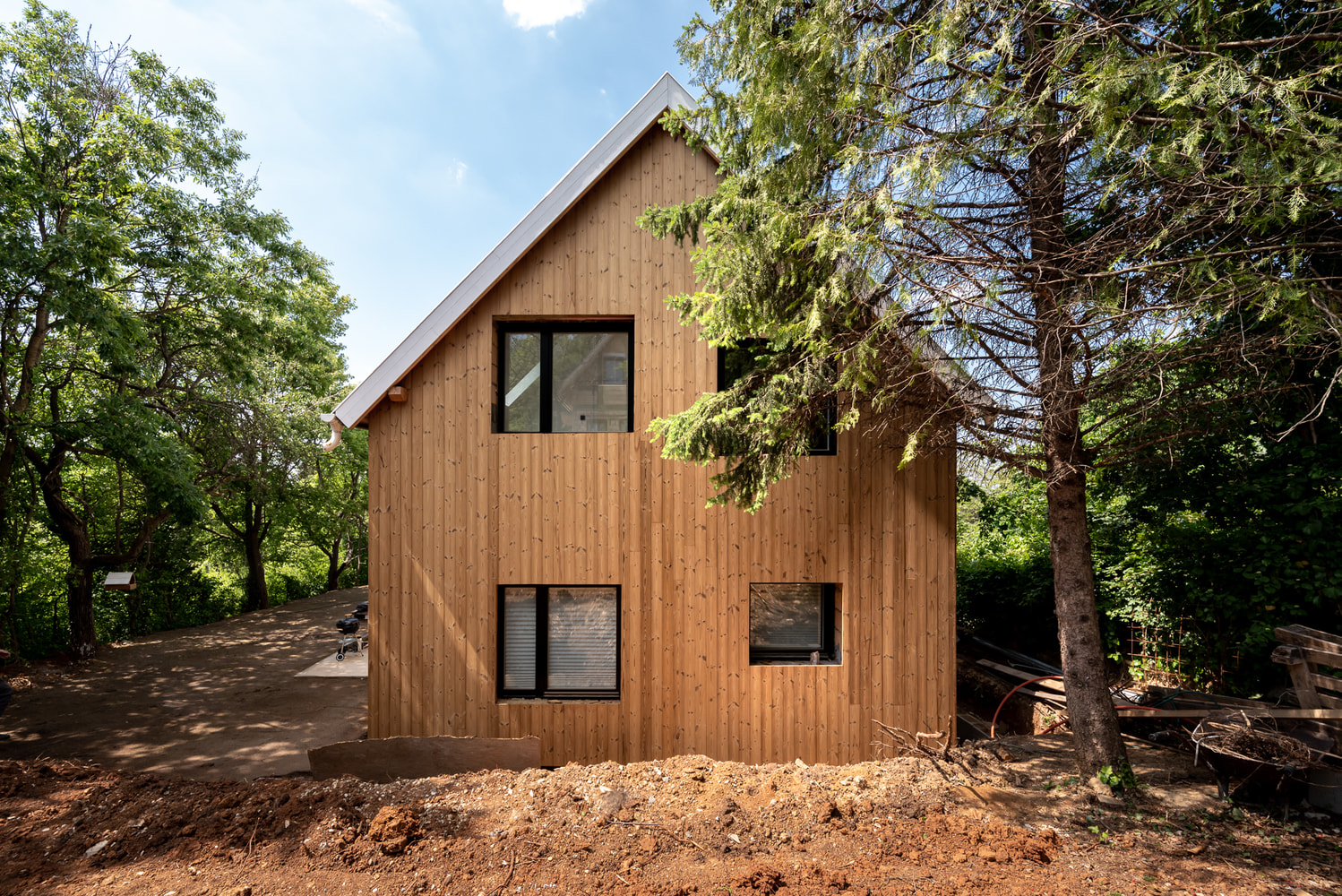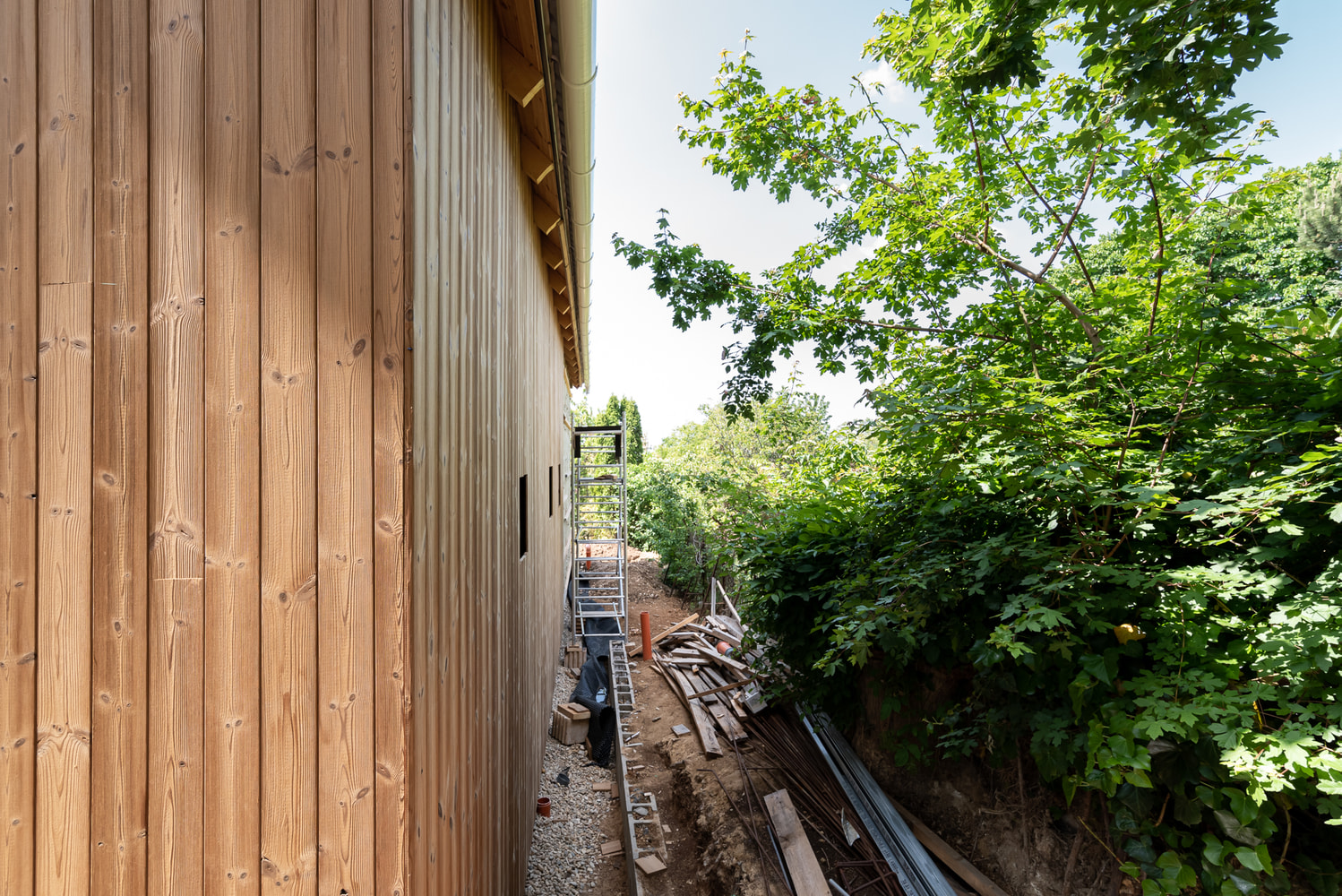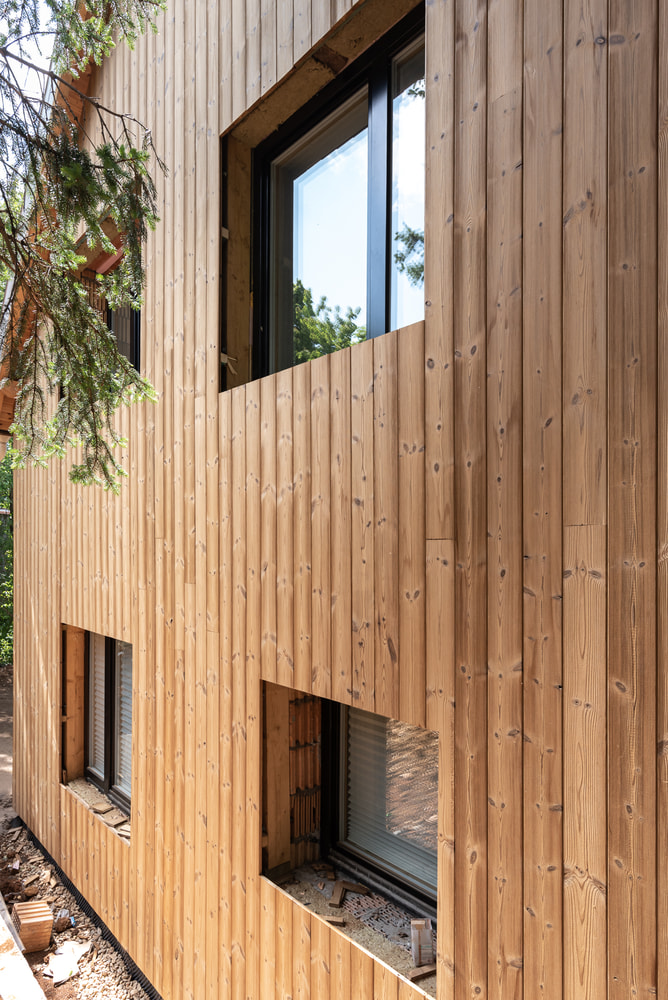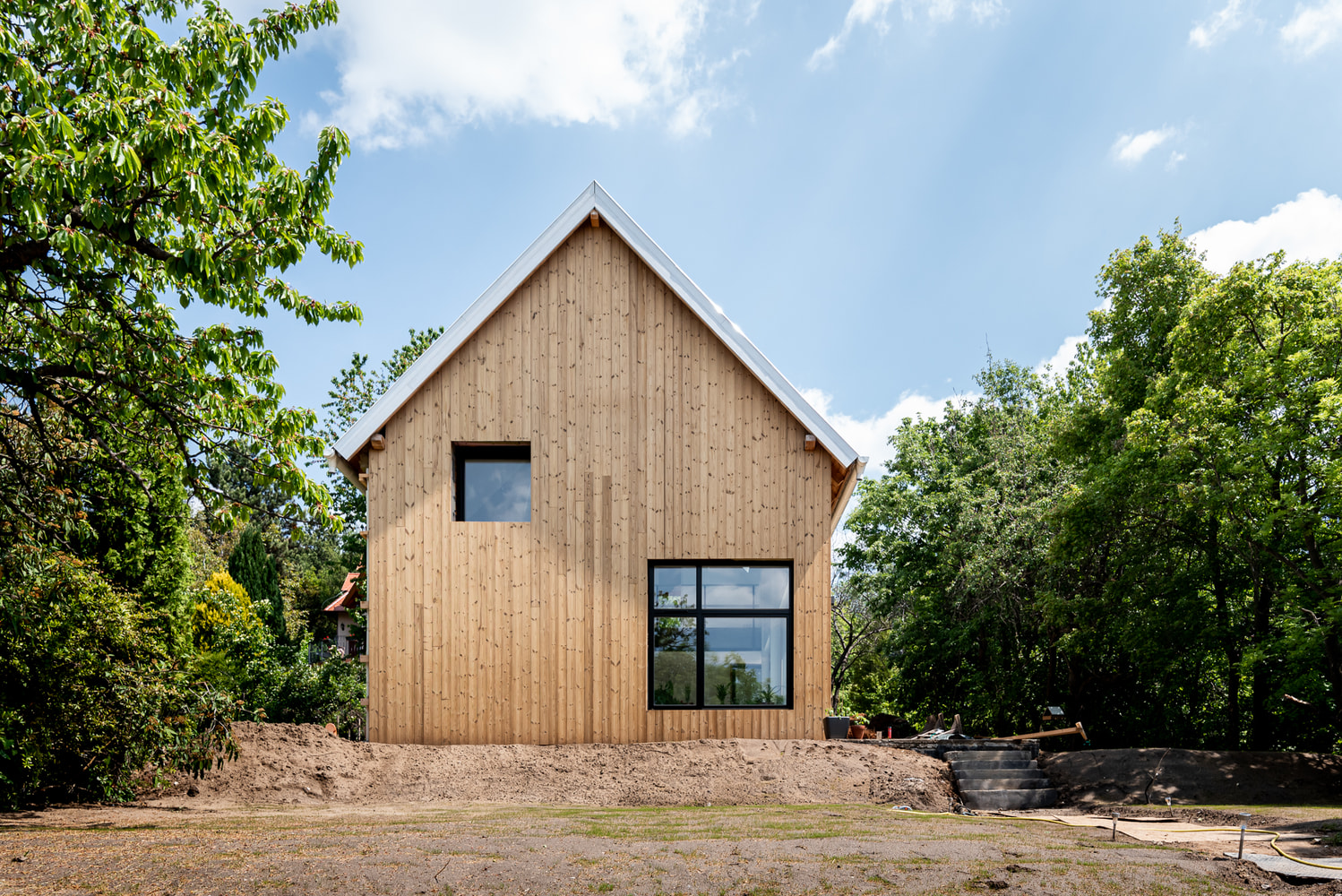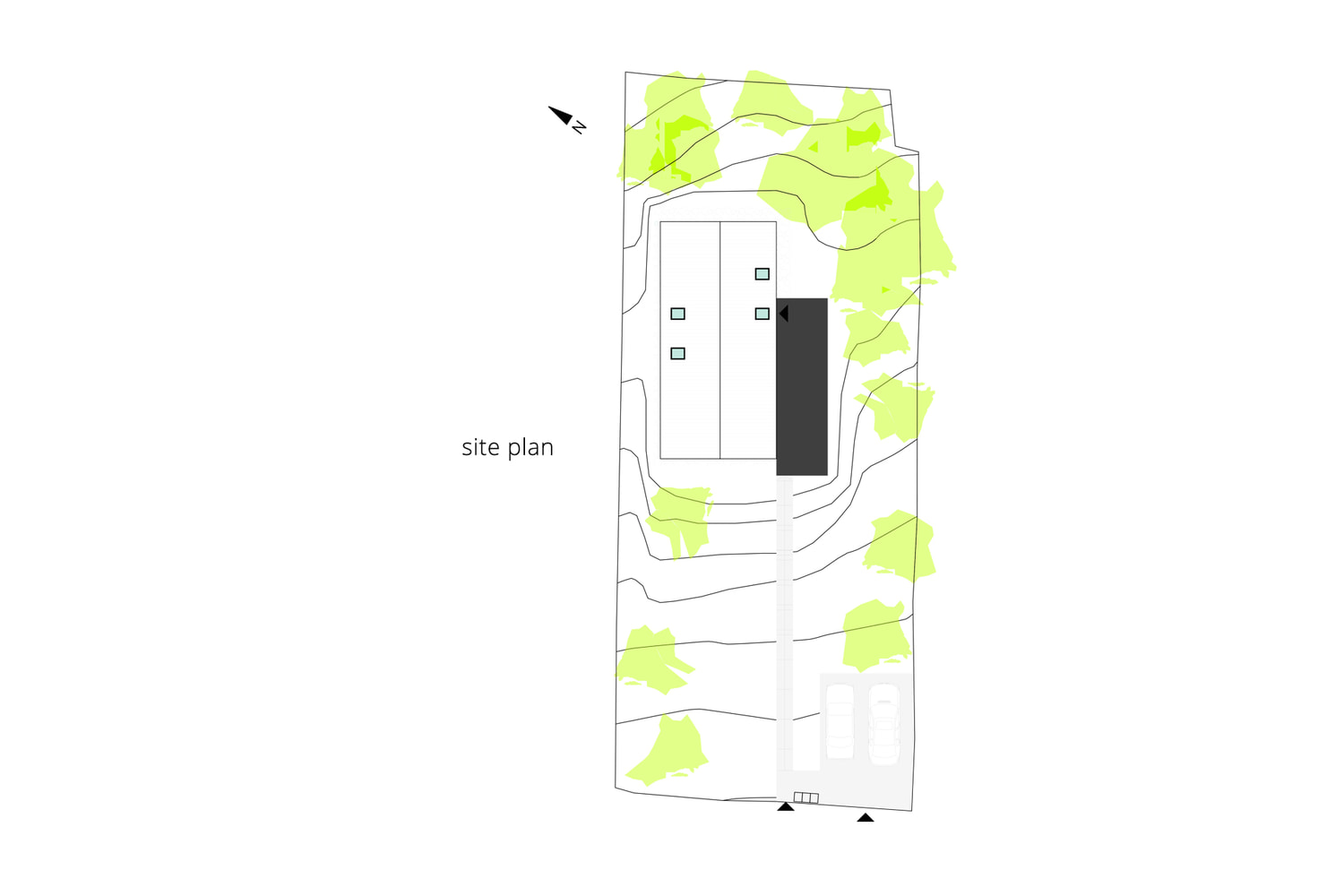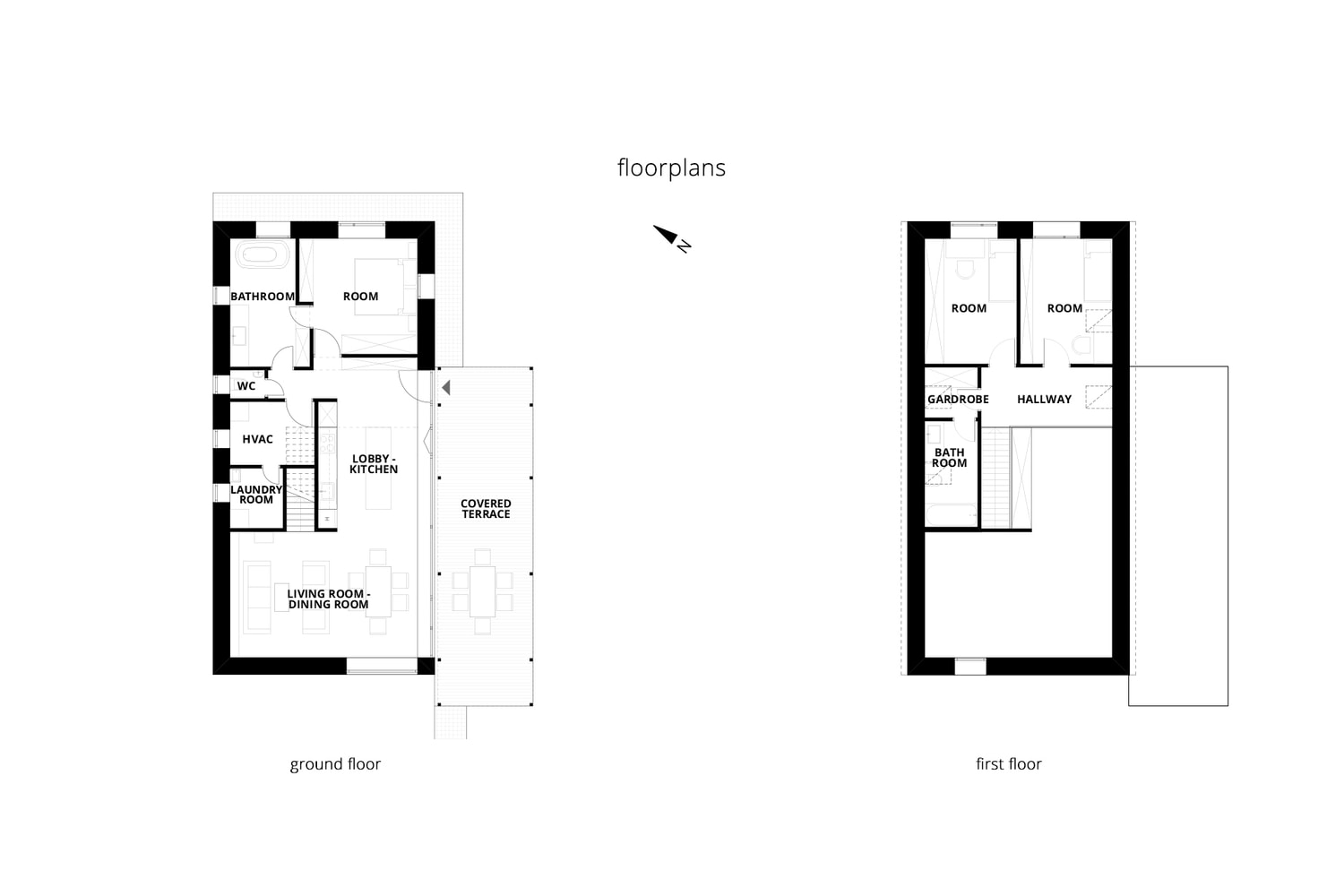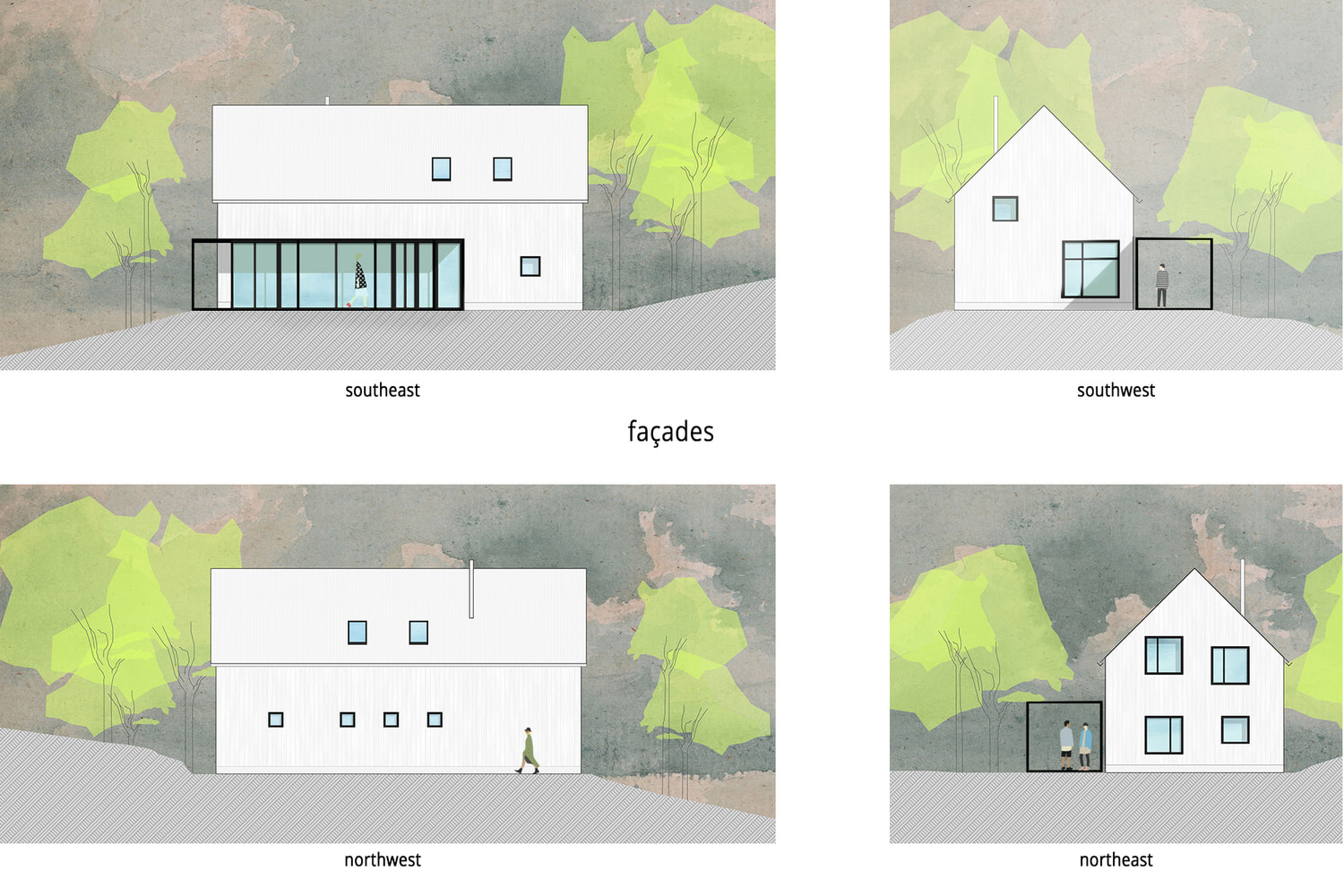 House with a porch in Máriamakk
Family house on the edge of the forest
The double storey house for a family of four lies on a wooded, oblong, Southwest oriented lot. The shape of the building reminds us of a traditional porch house with a contemporary flair.
The white trapezoidal sheet roof matches the white stained vertical wood cladding, while the black steel cube of the porch stands out visually. Plywood coverings, concrete floor, a lot of white and a little black gives a clean character to the interior.
The functional layout was designed with an economical mind, where the division between the differenct functions is very hard to trace. The orientation of these spaces is South-Southwest, they are facing the view, the garden and the light. The covered terrace is on the Southwest, longitudinal side of the building, and it creates a flowing, interior-exterior living space together with the kitchen and the living room. The terrace roof creates shading for the large glass surface and recreates the archetipical porch house in a modern way.
Design: Nóra Pajer, Noémi Soltész / Nanavízió / 2018
Team: Norbert Juhász
Location: Budakeszi, Máriamakk
Size: 160 m2
Photo: Norbert Juhász