interior, exhibition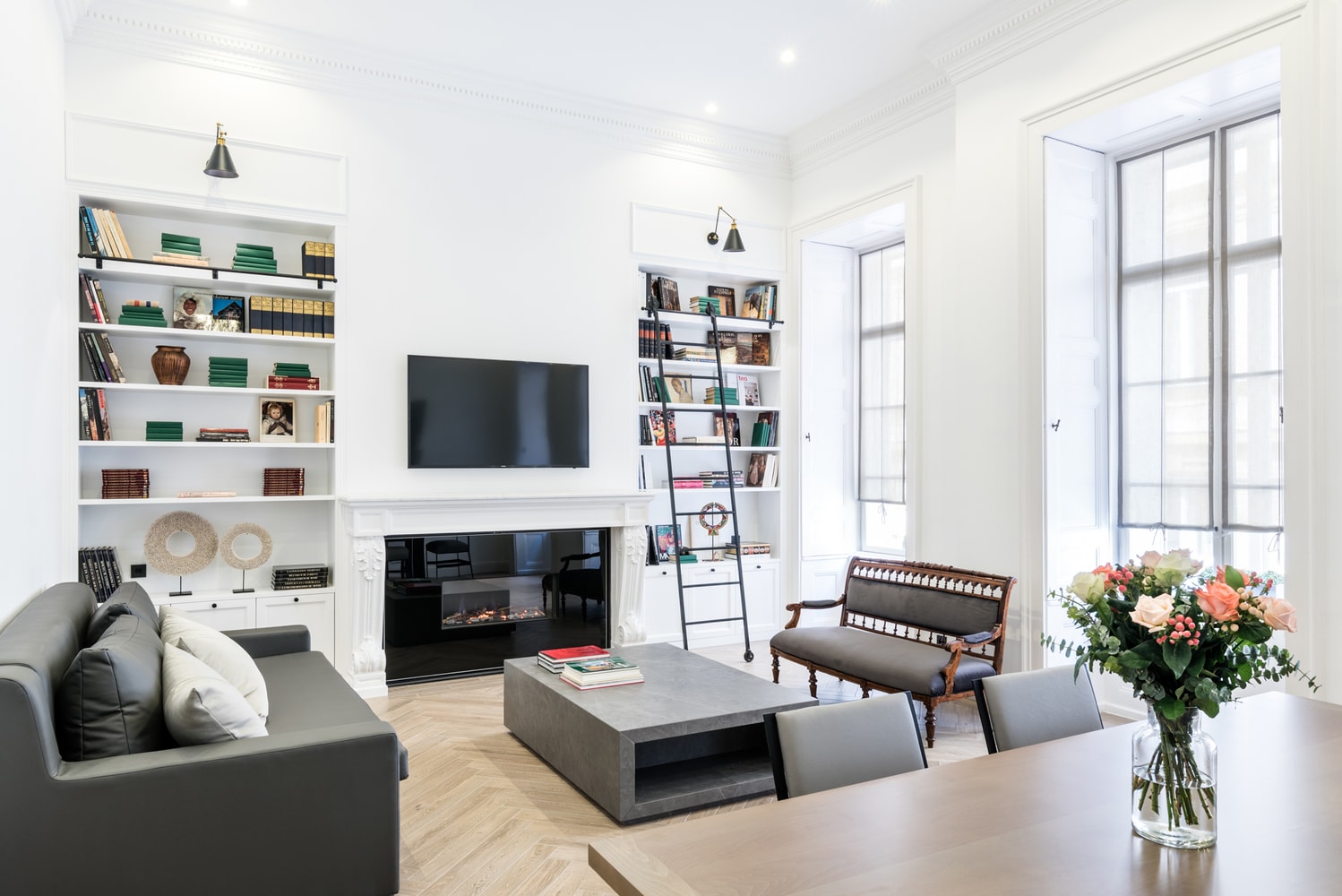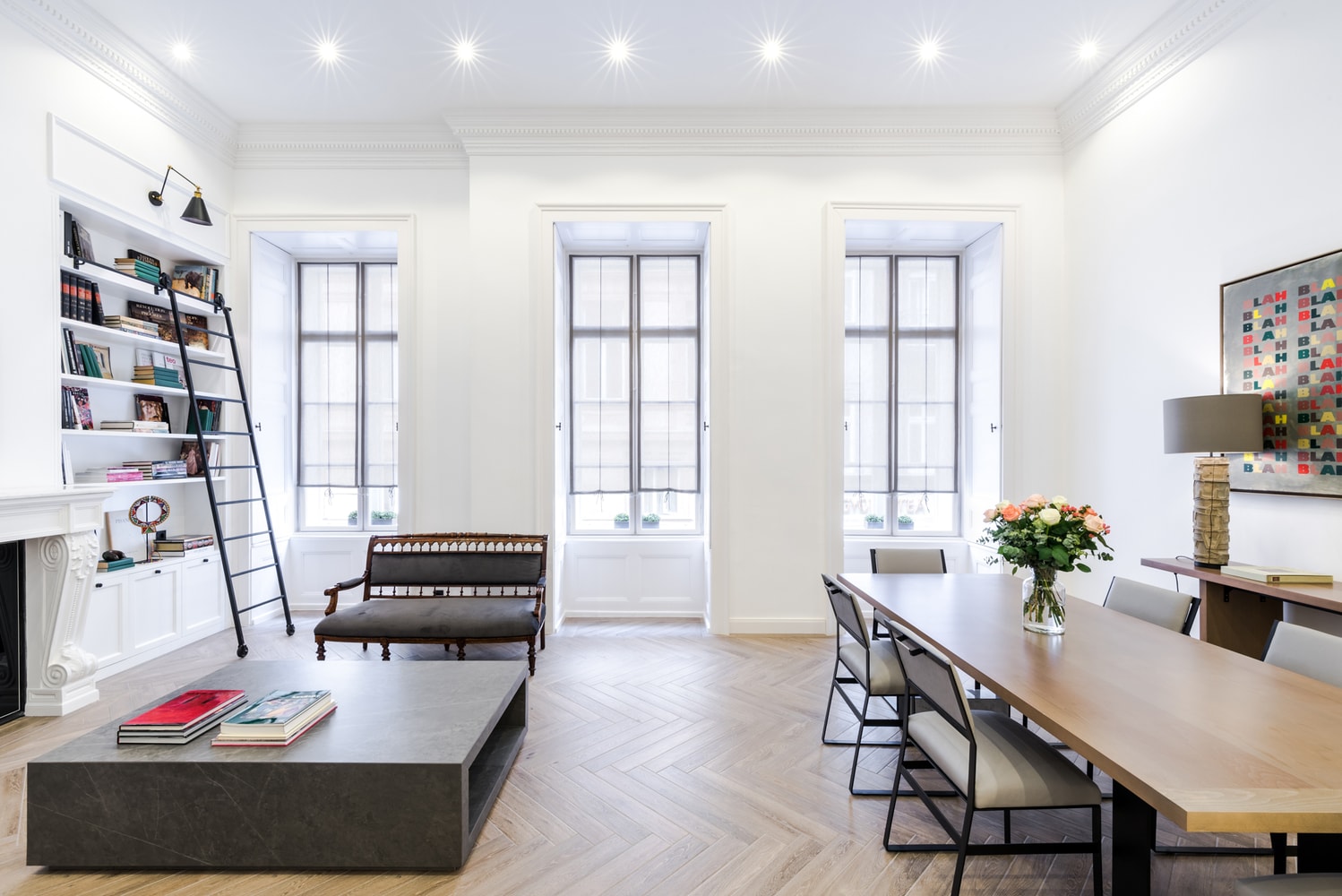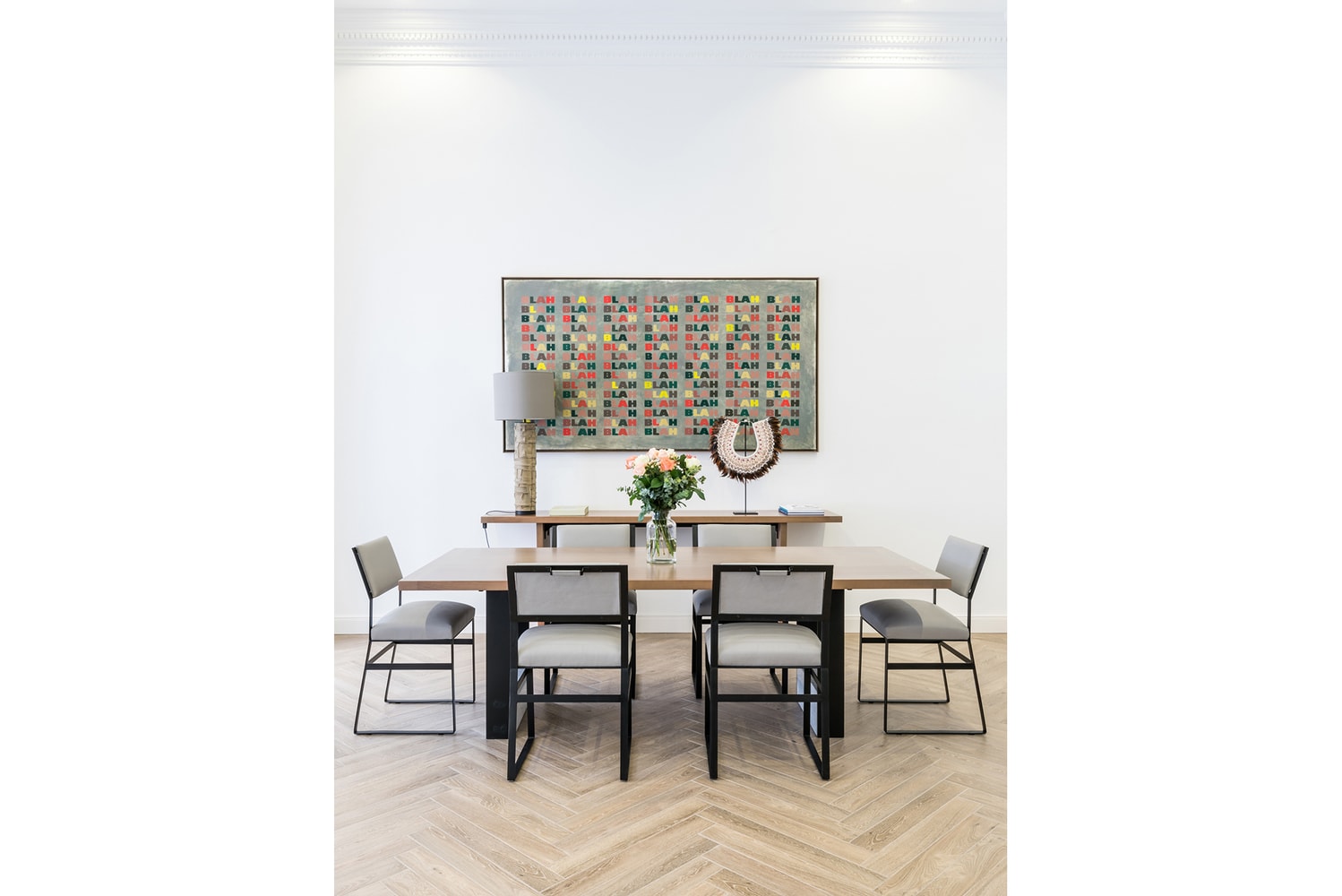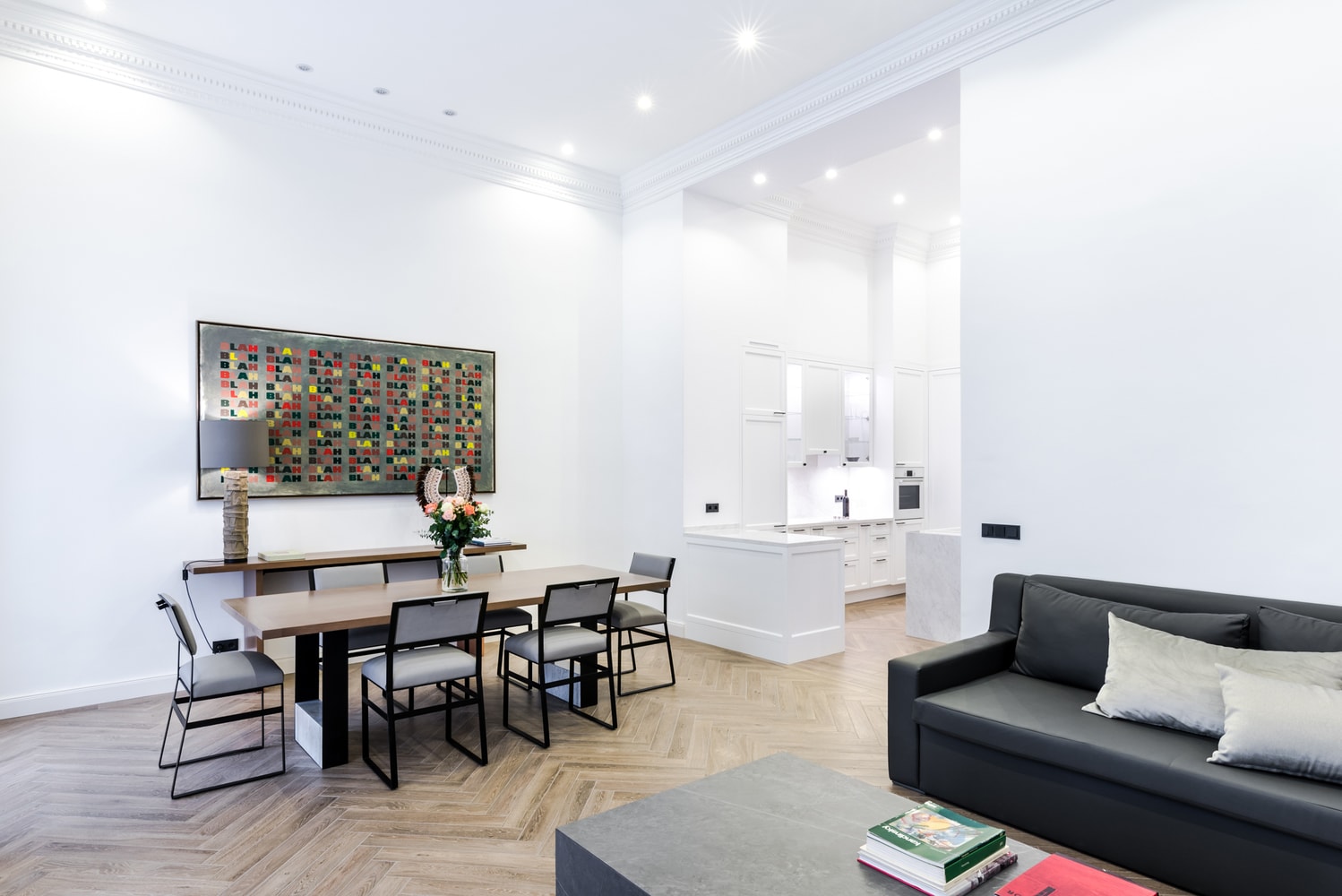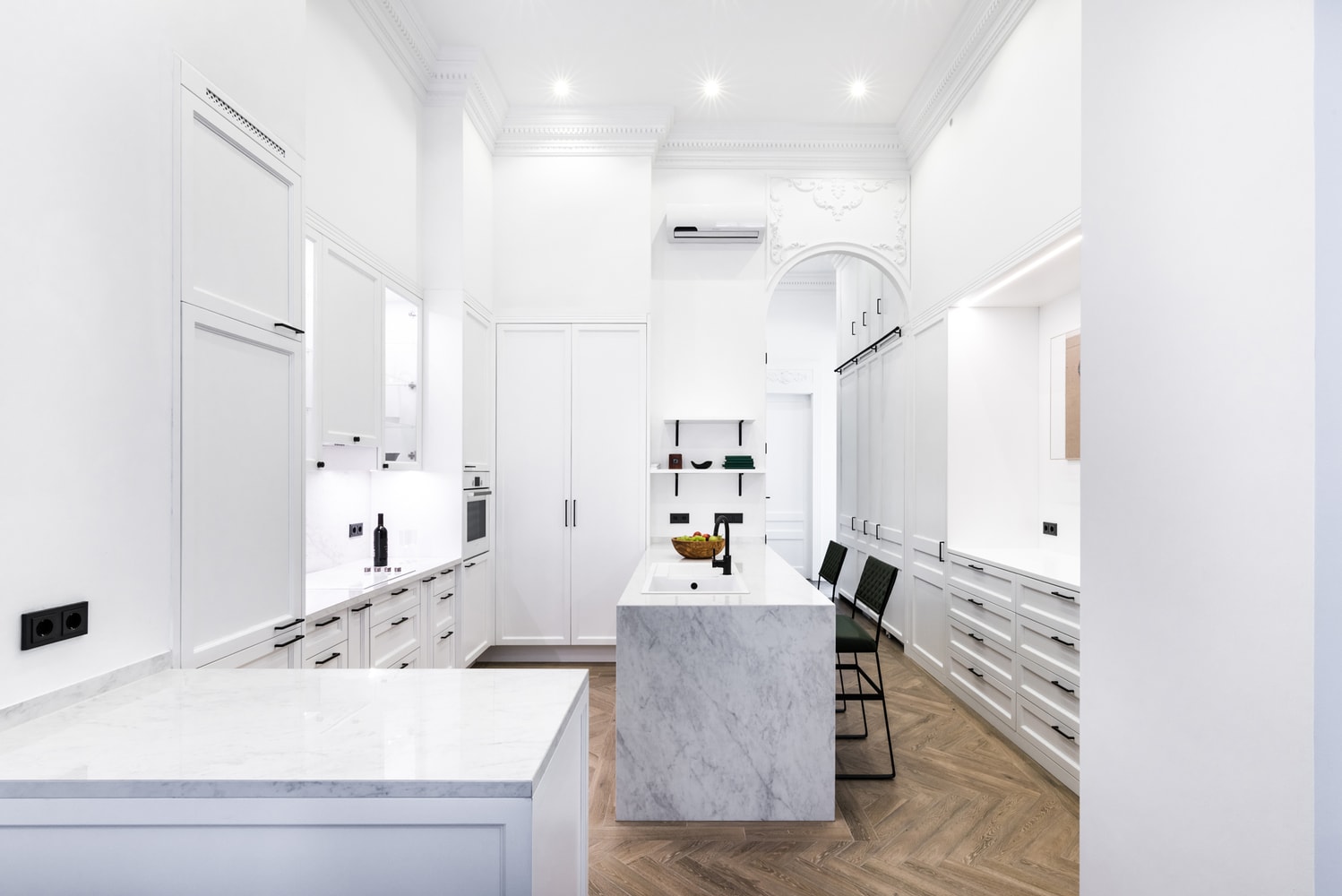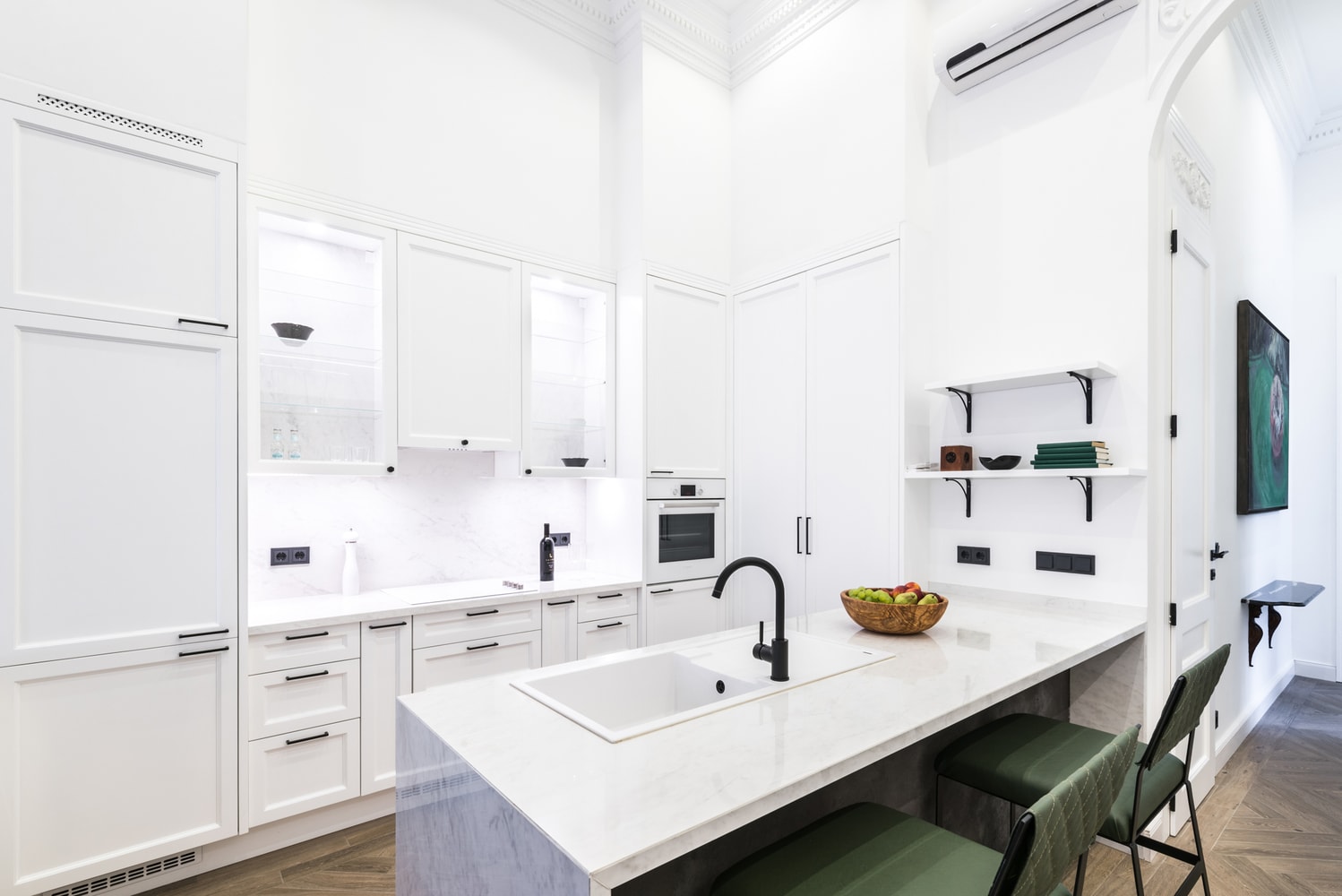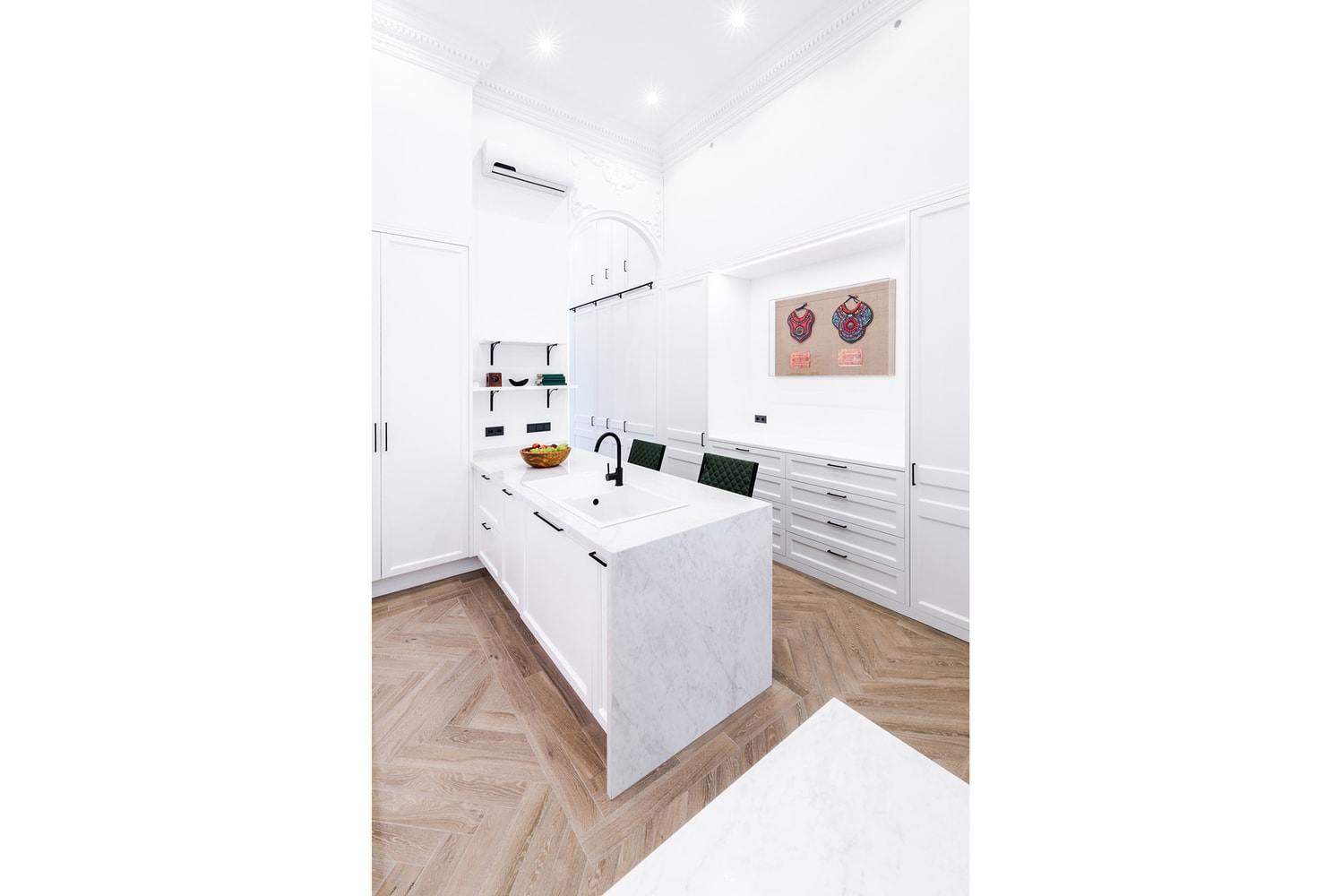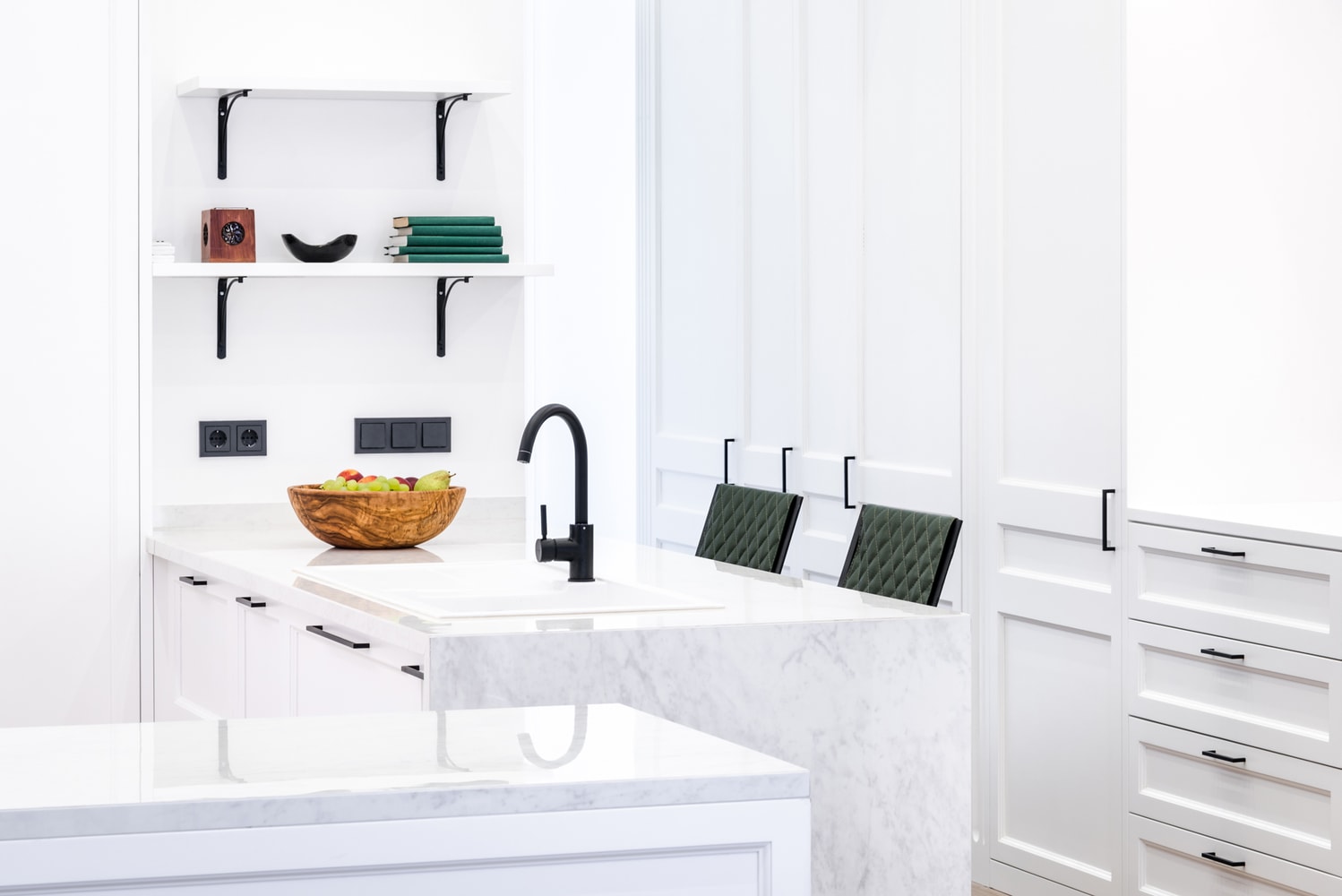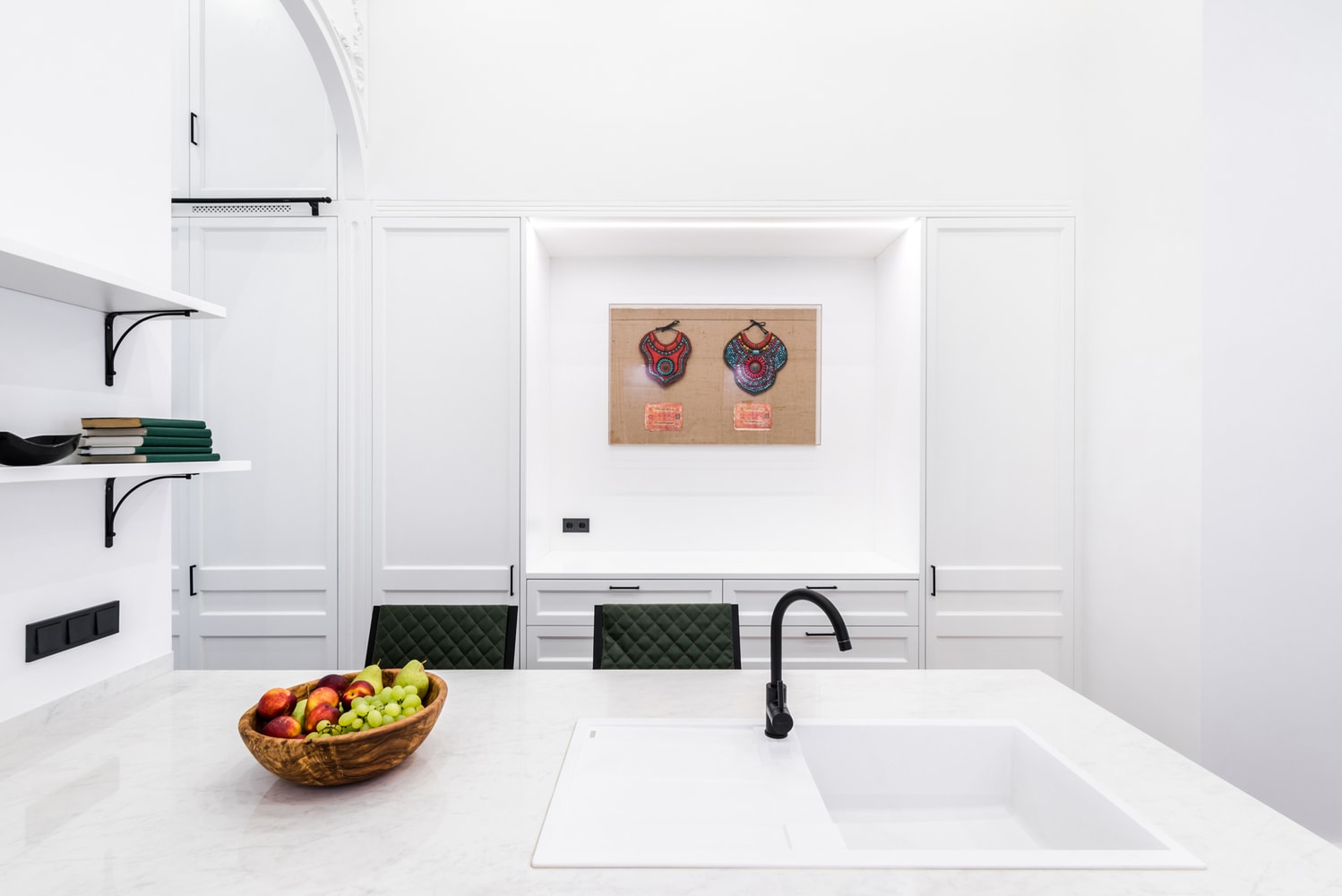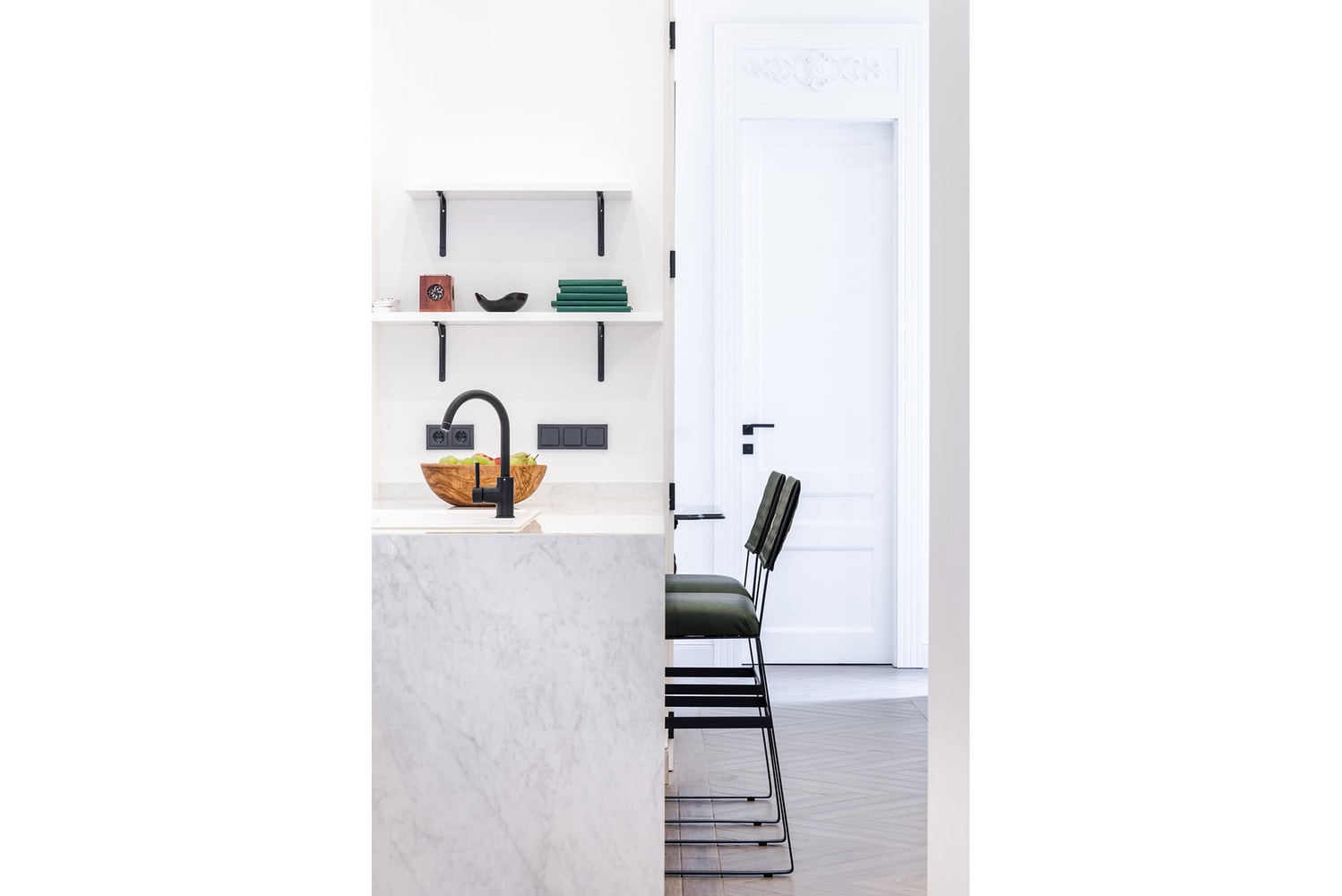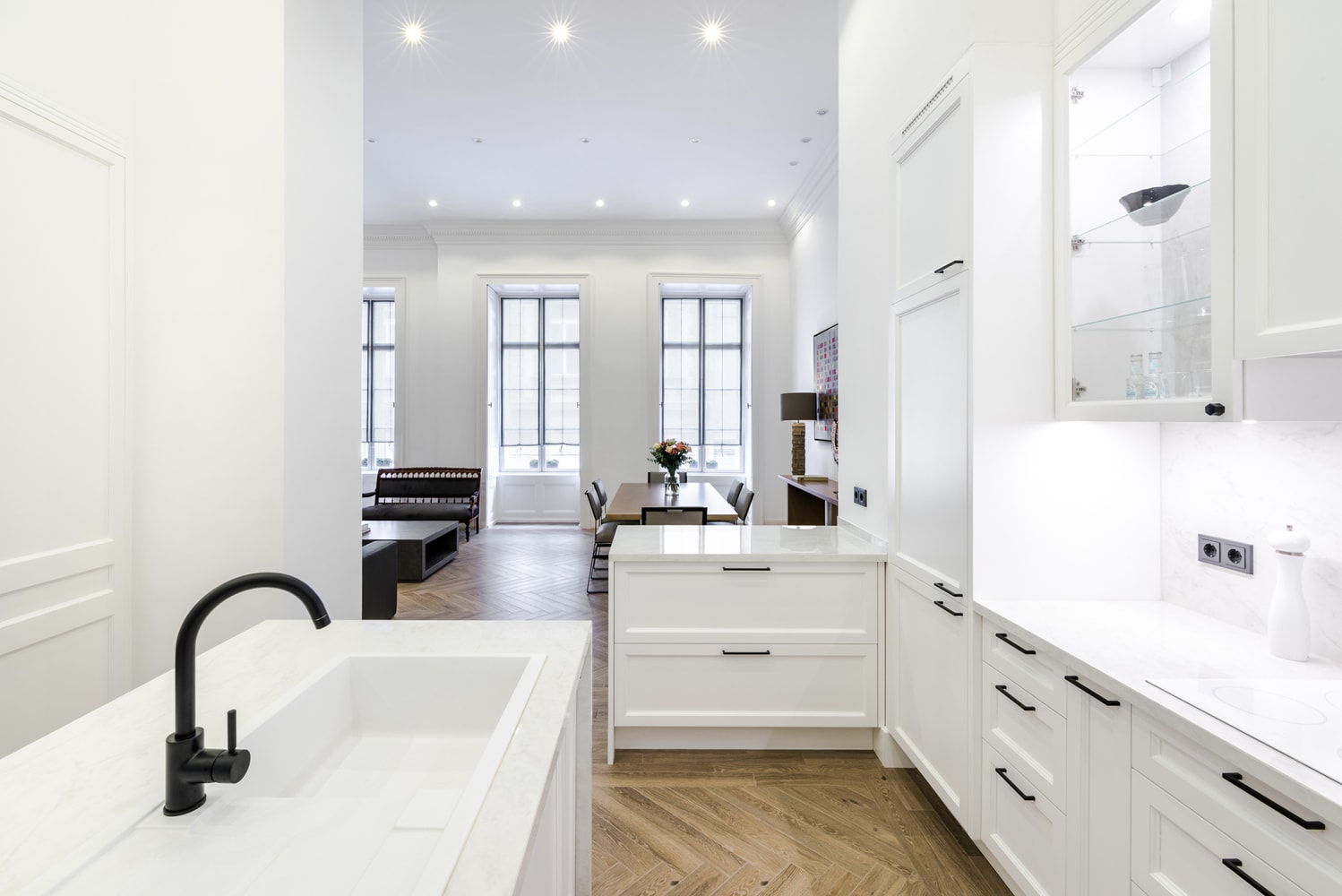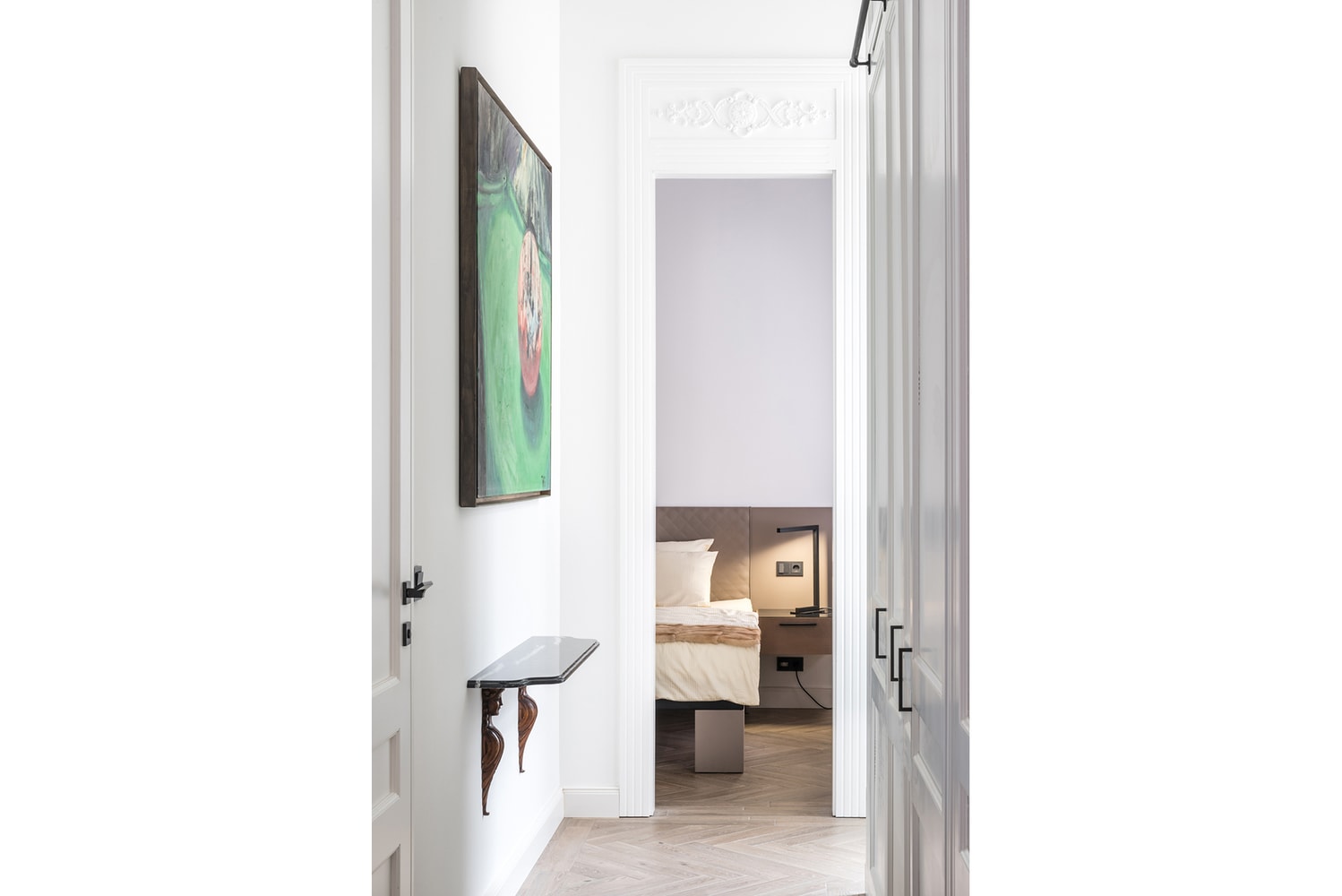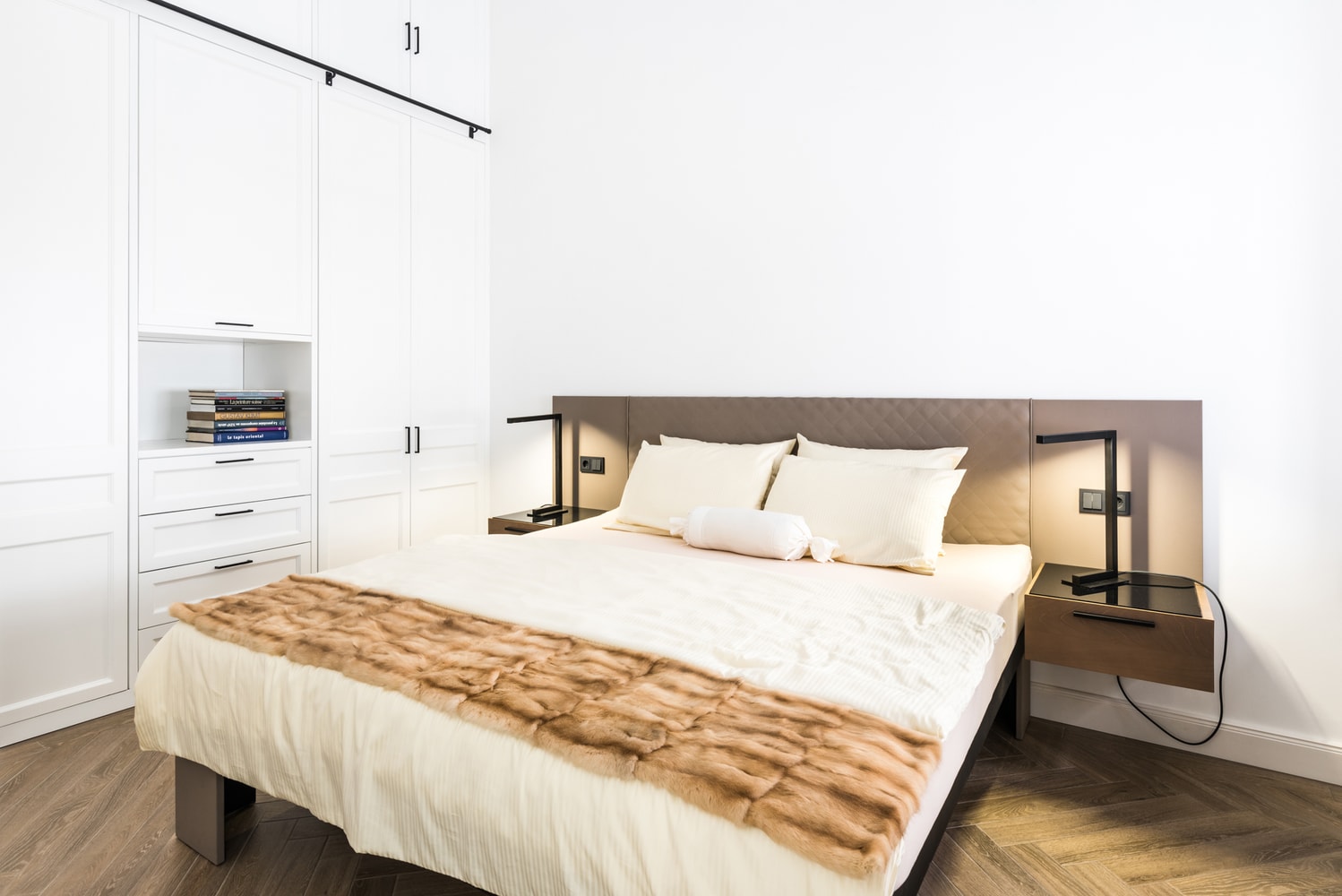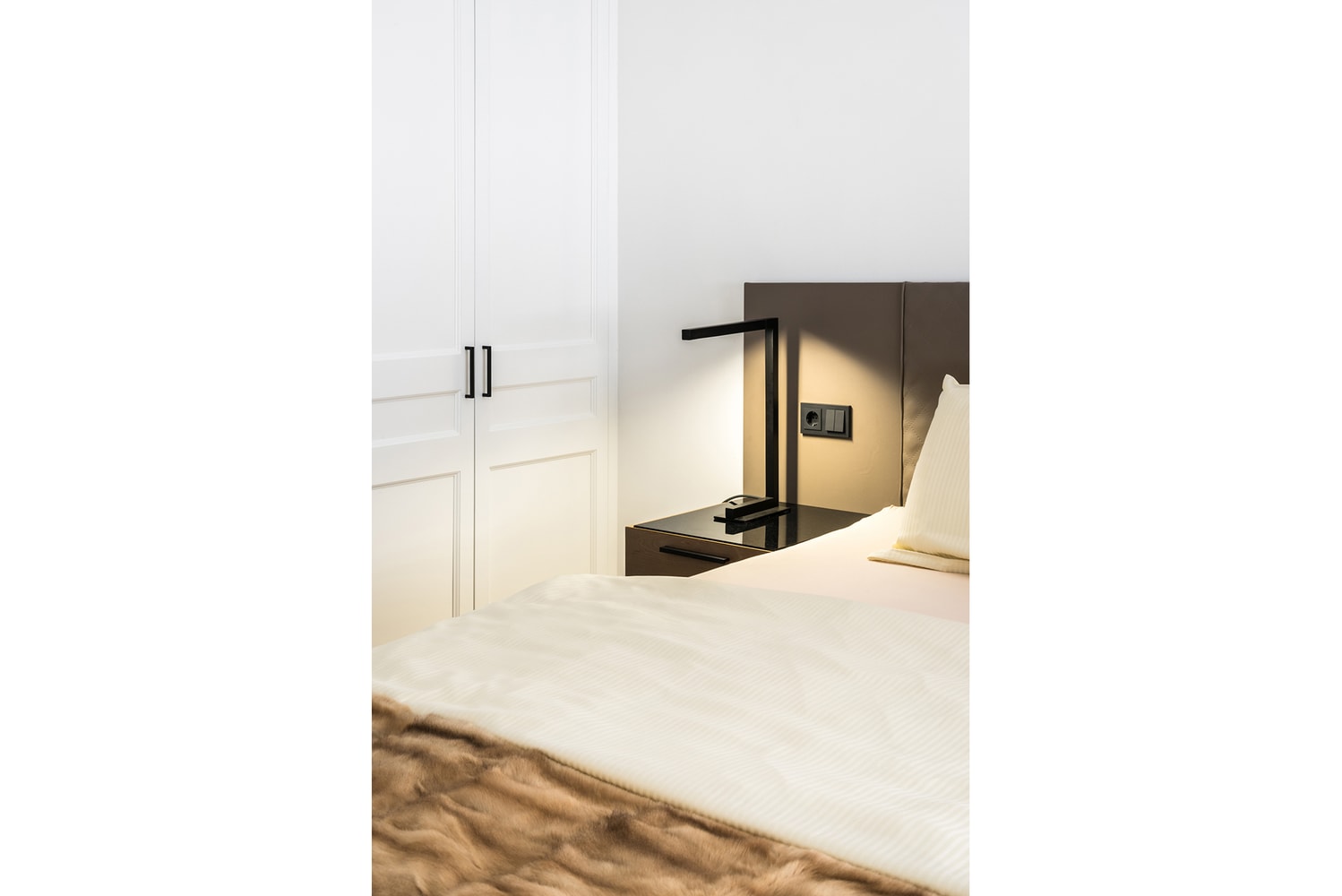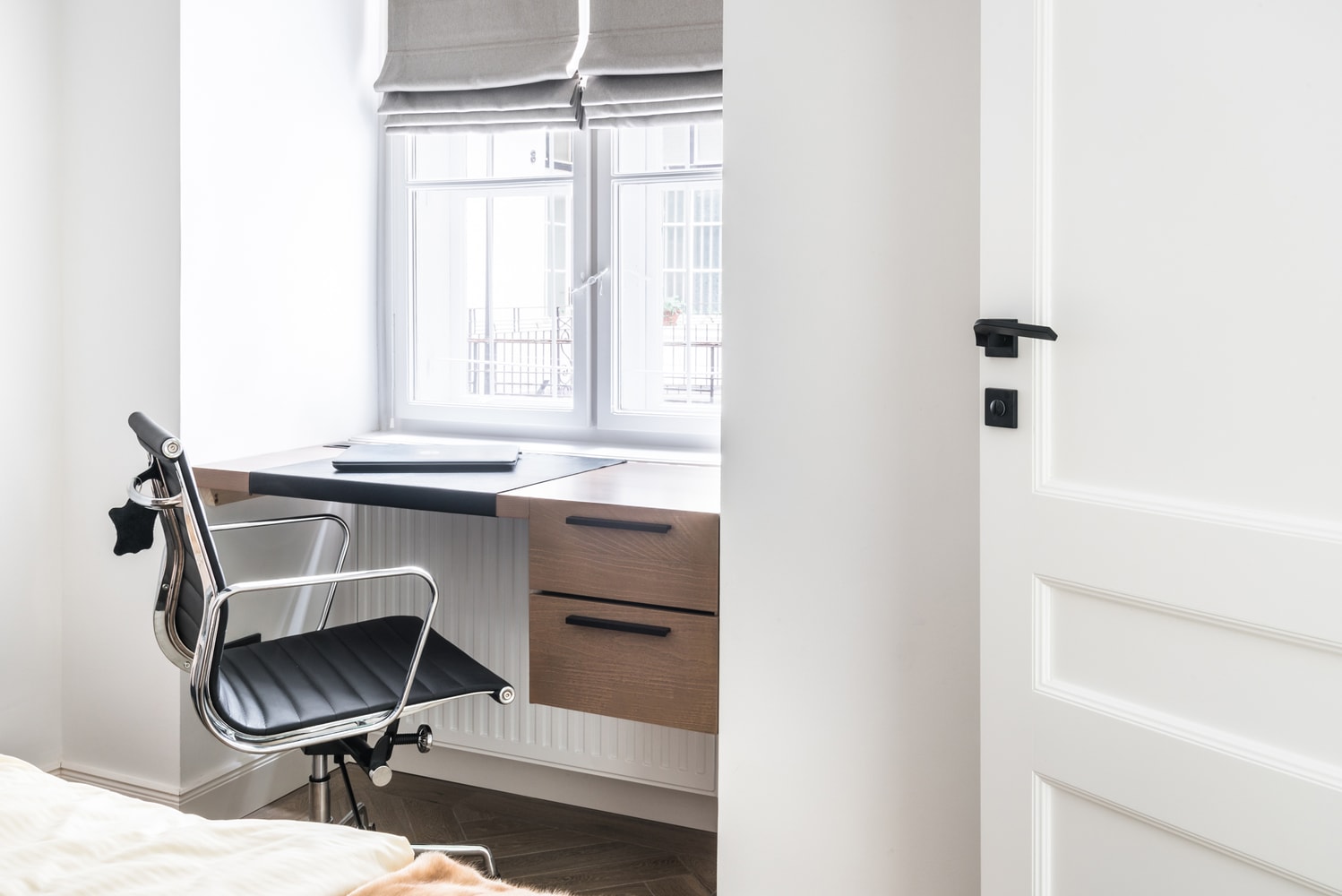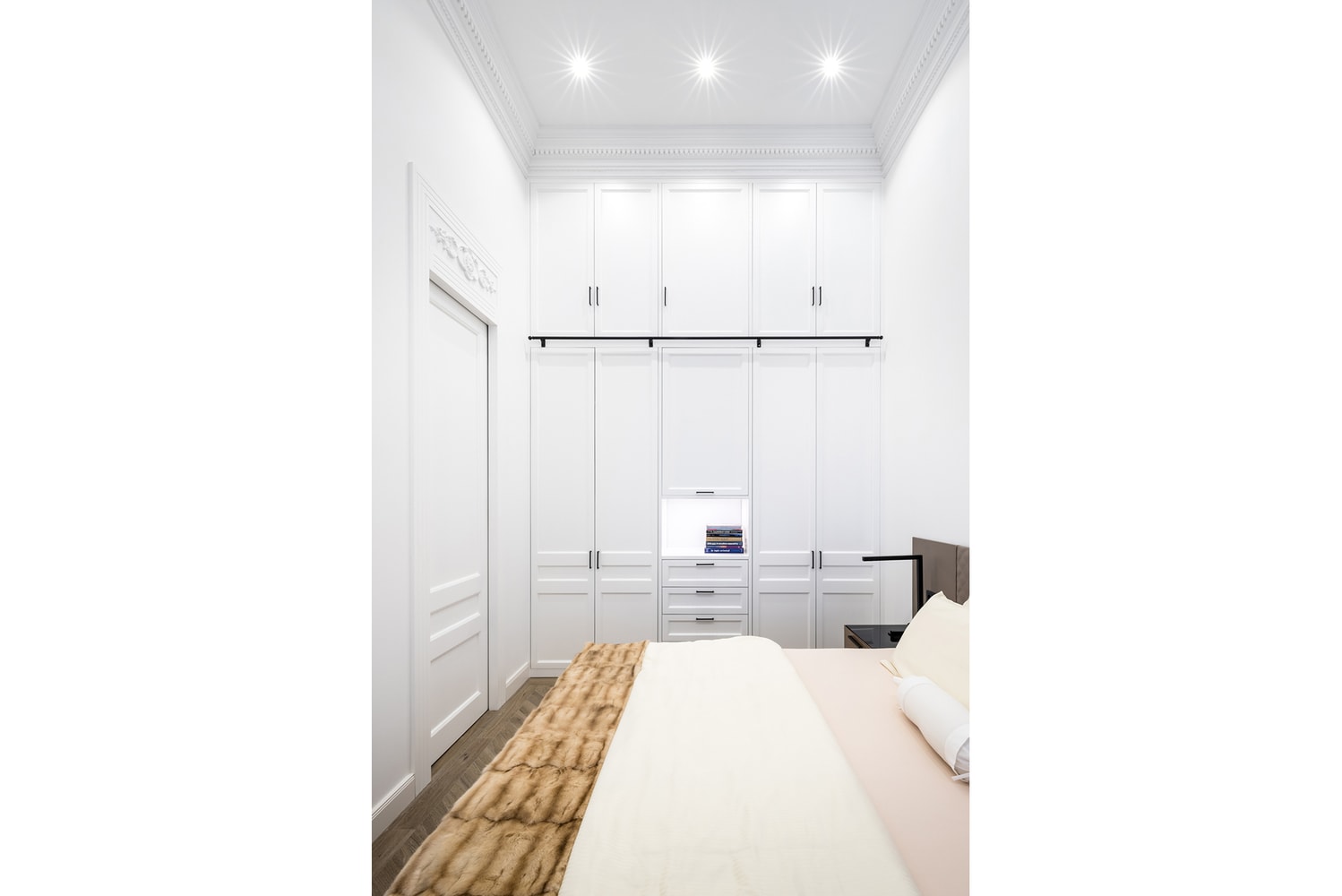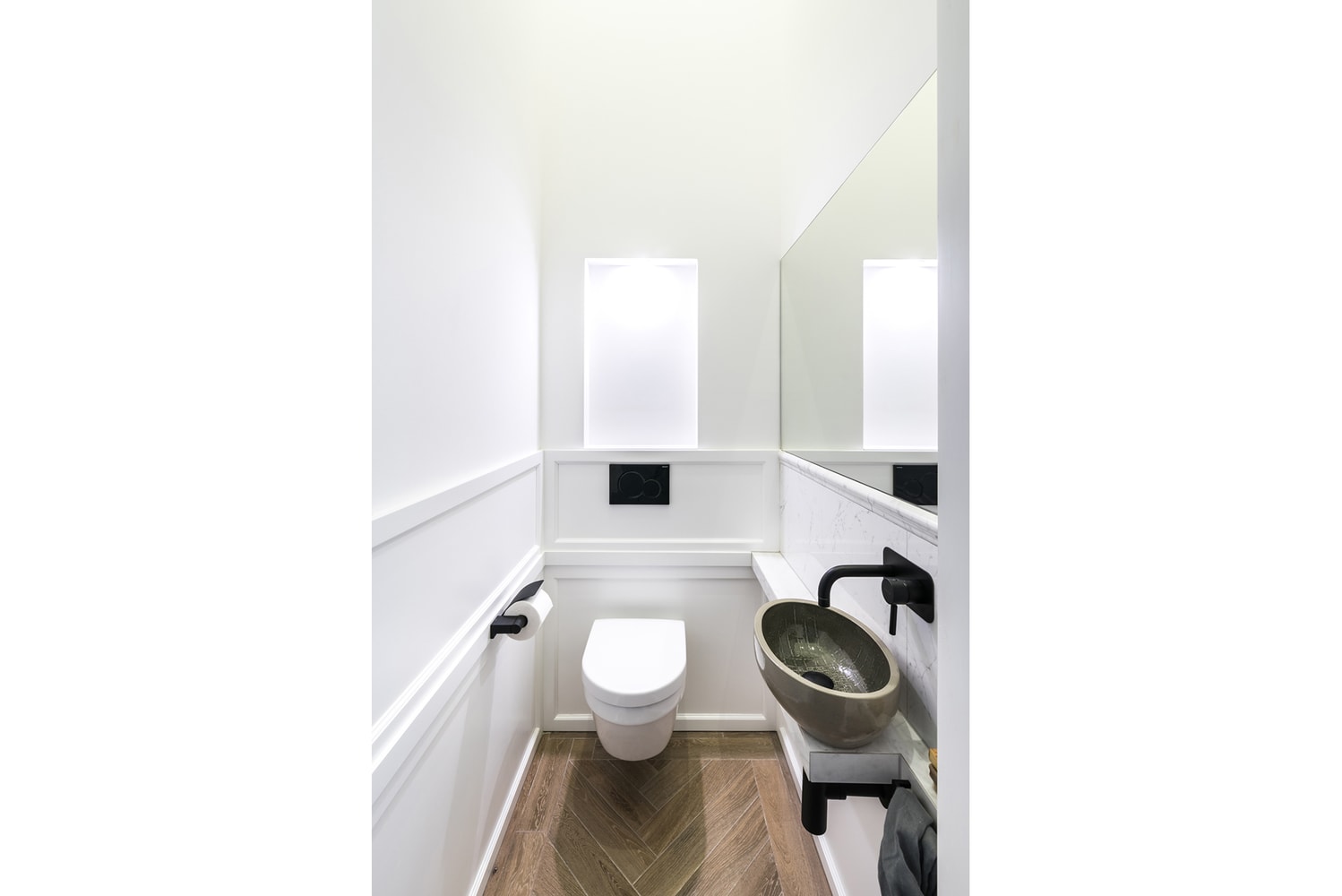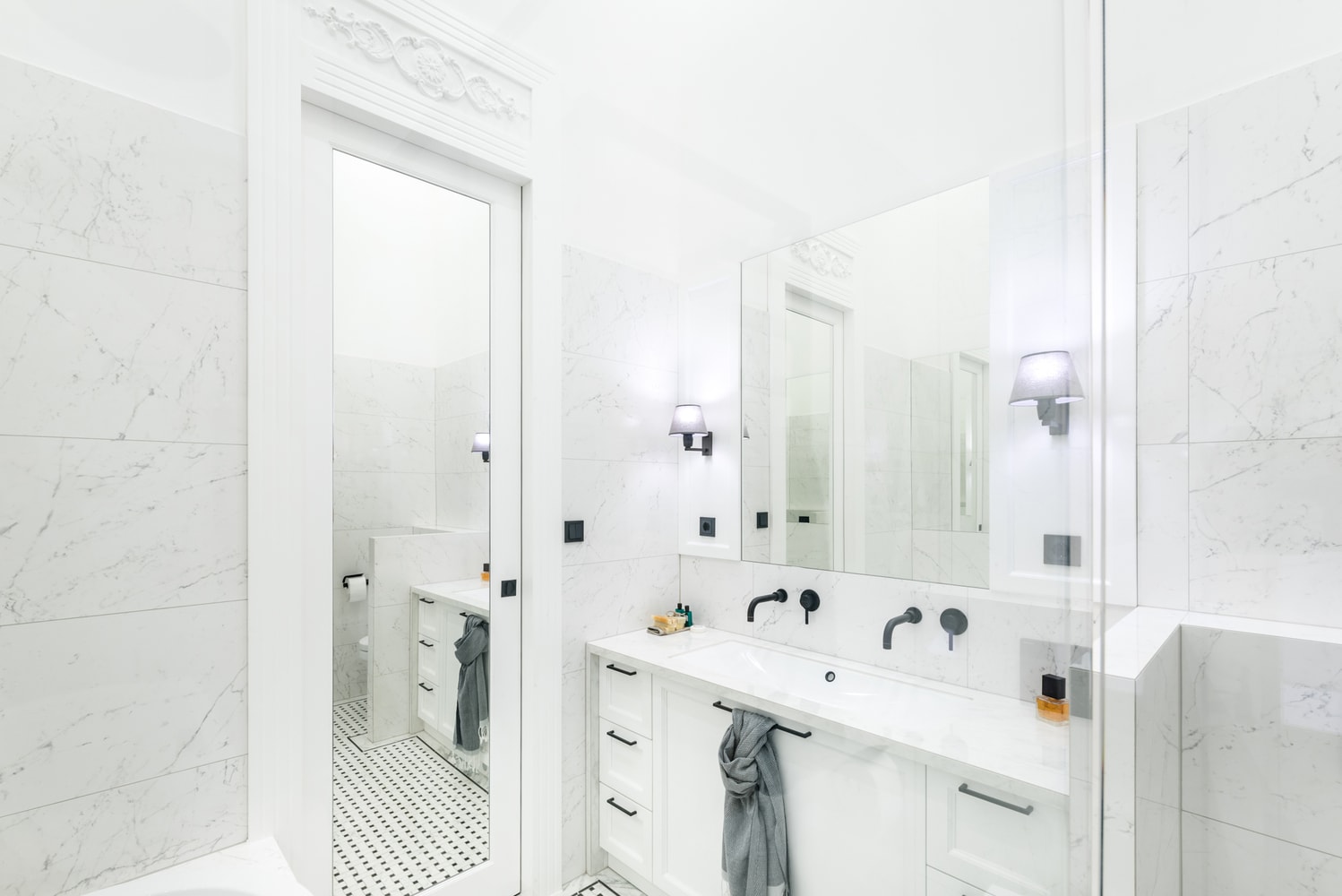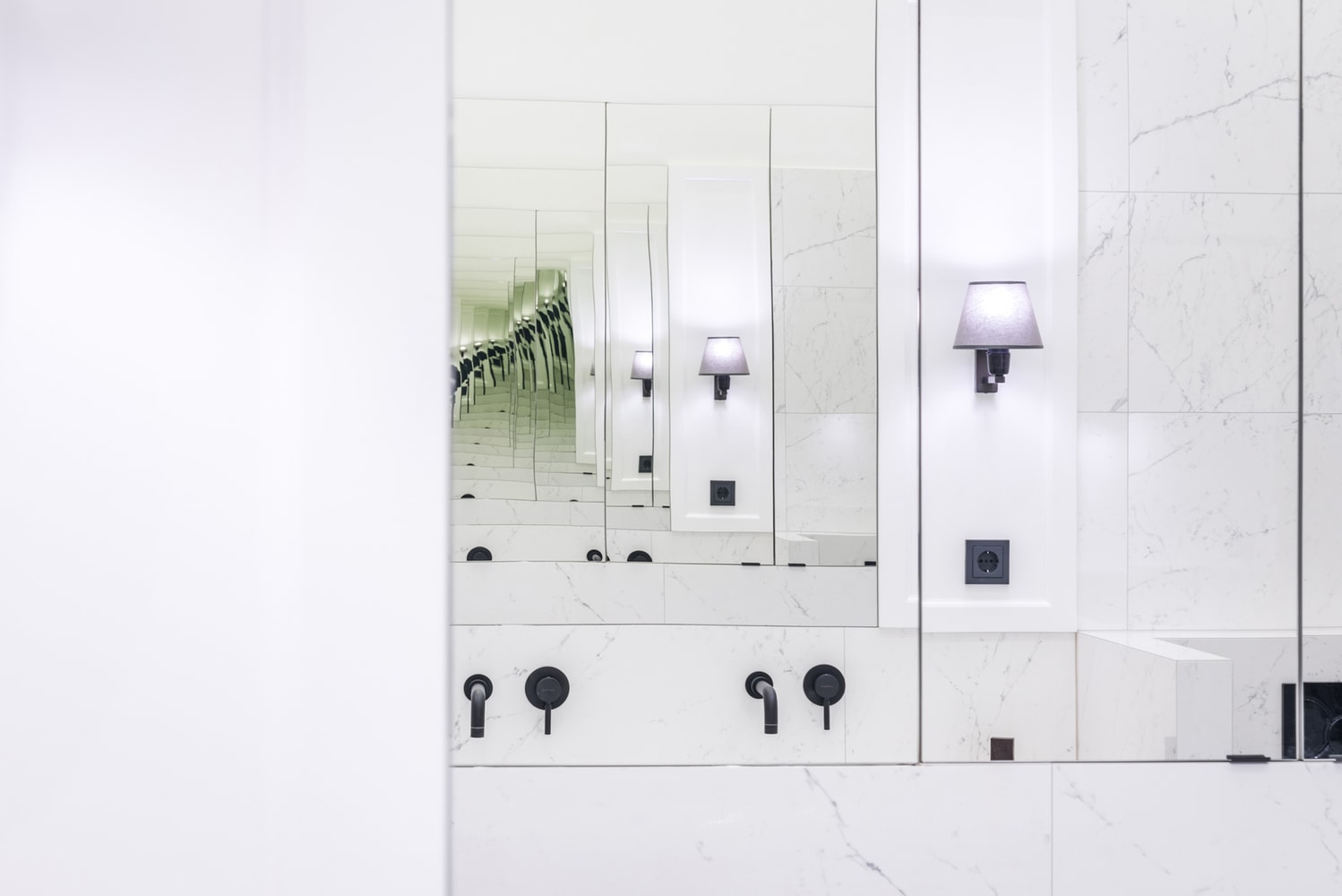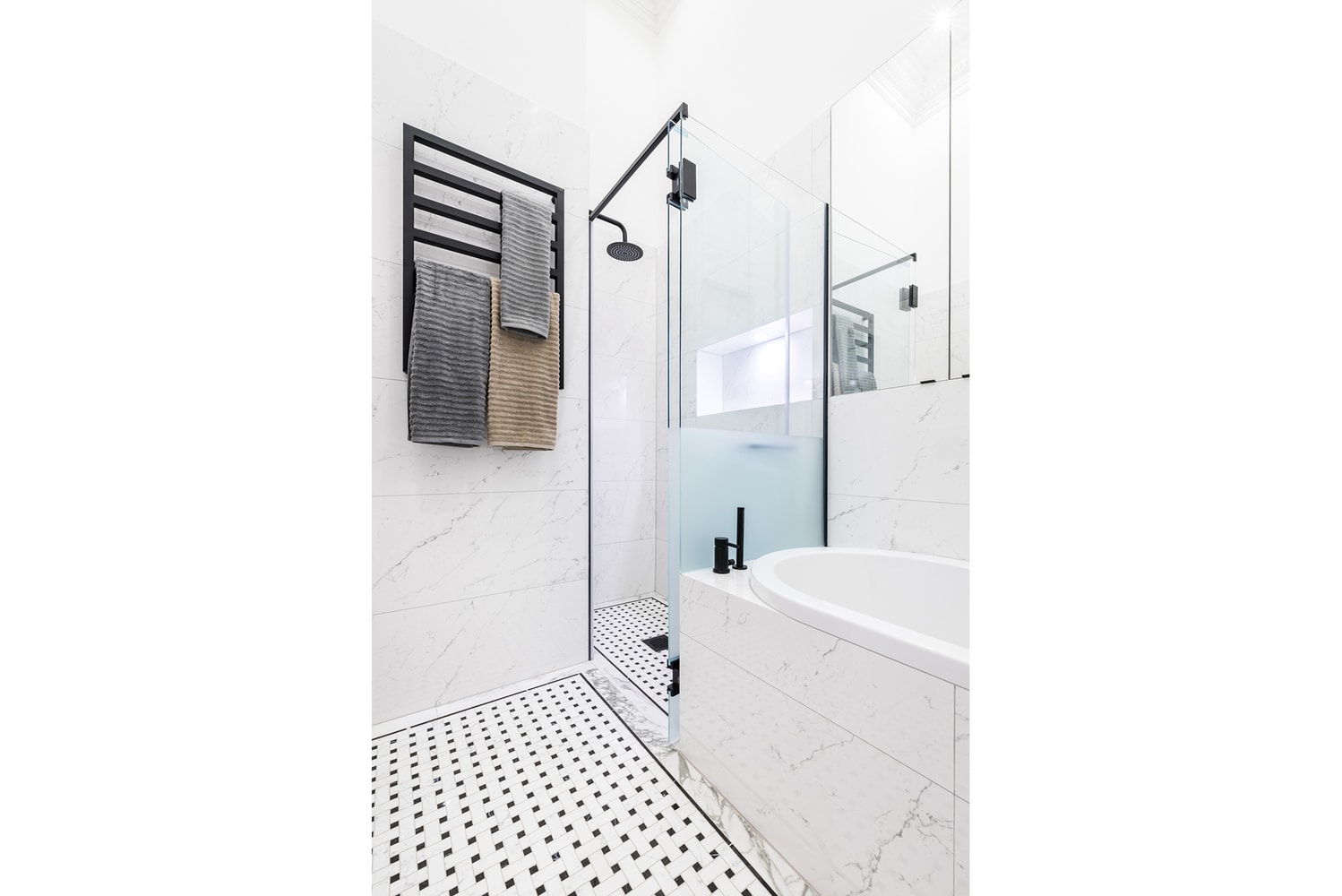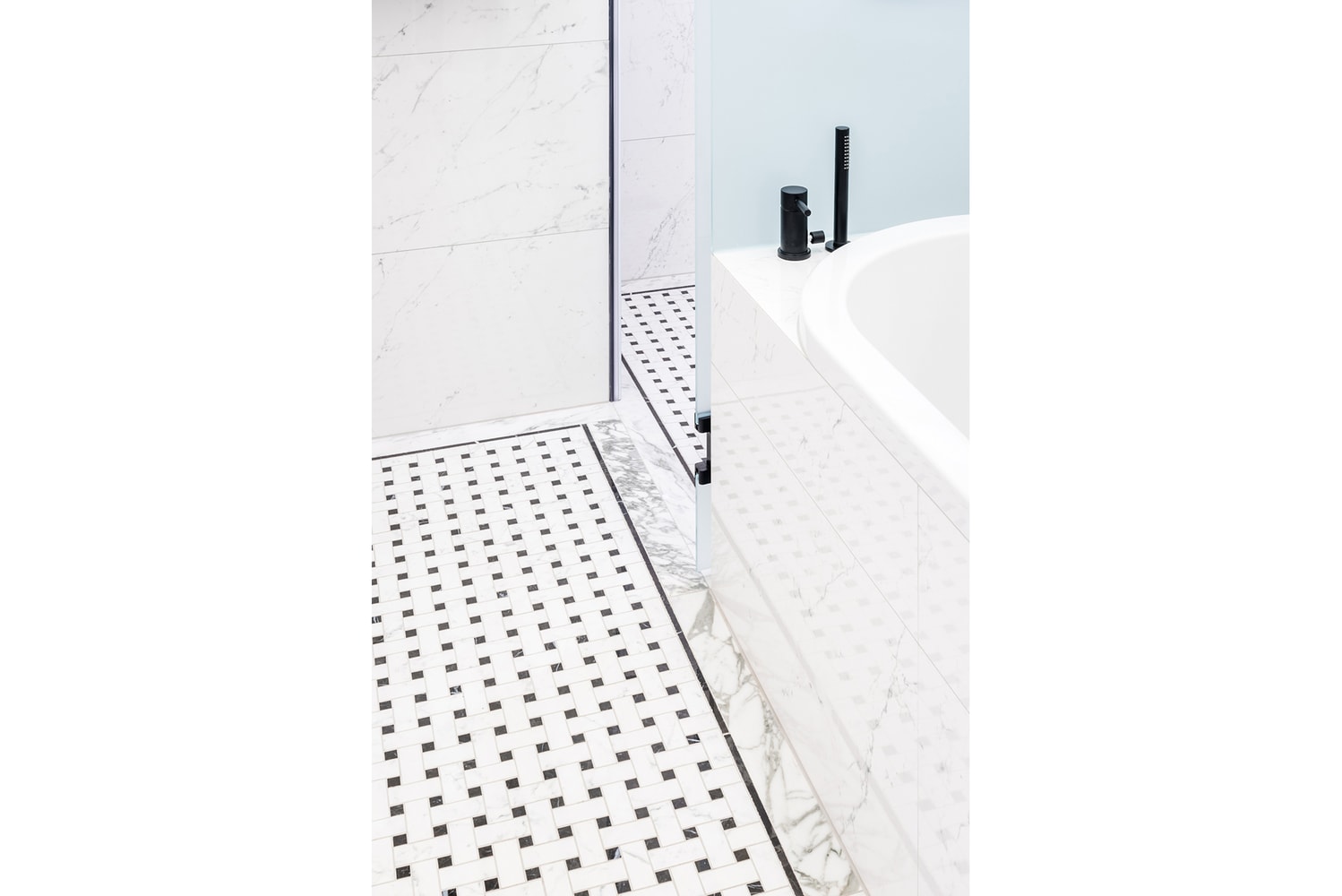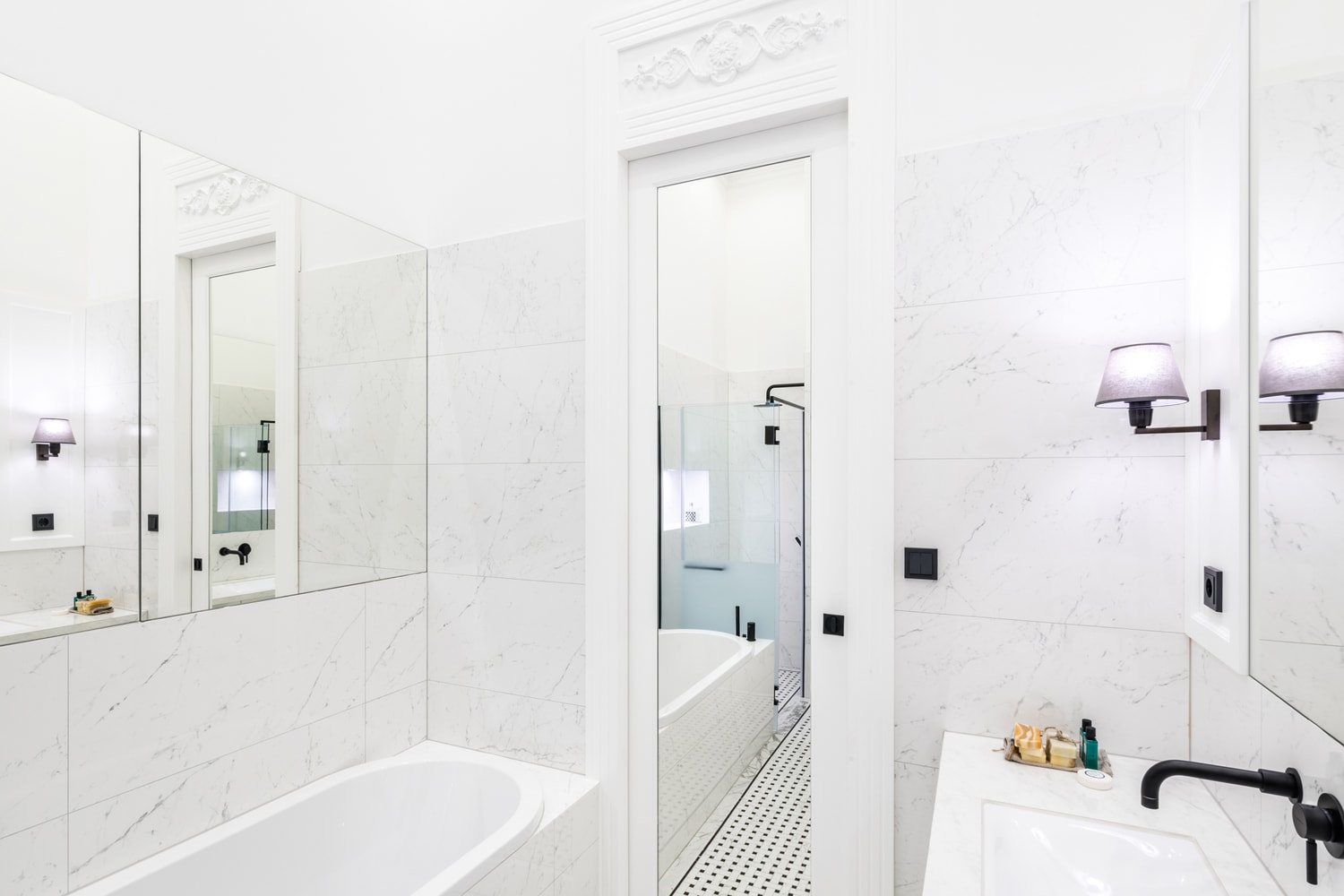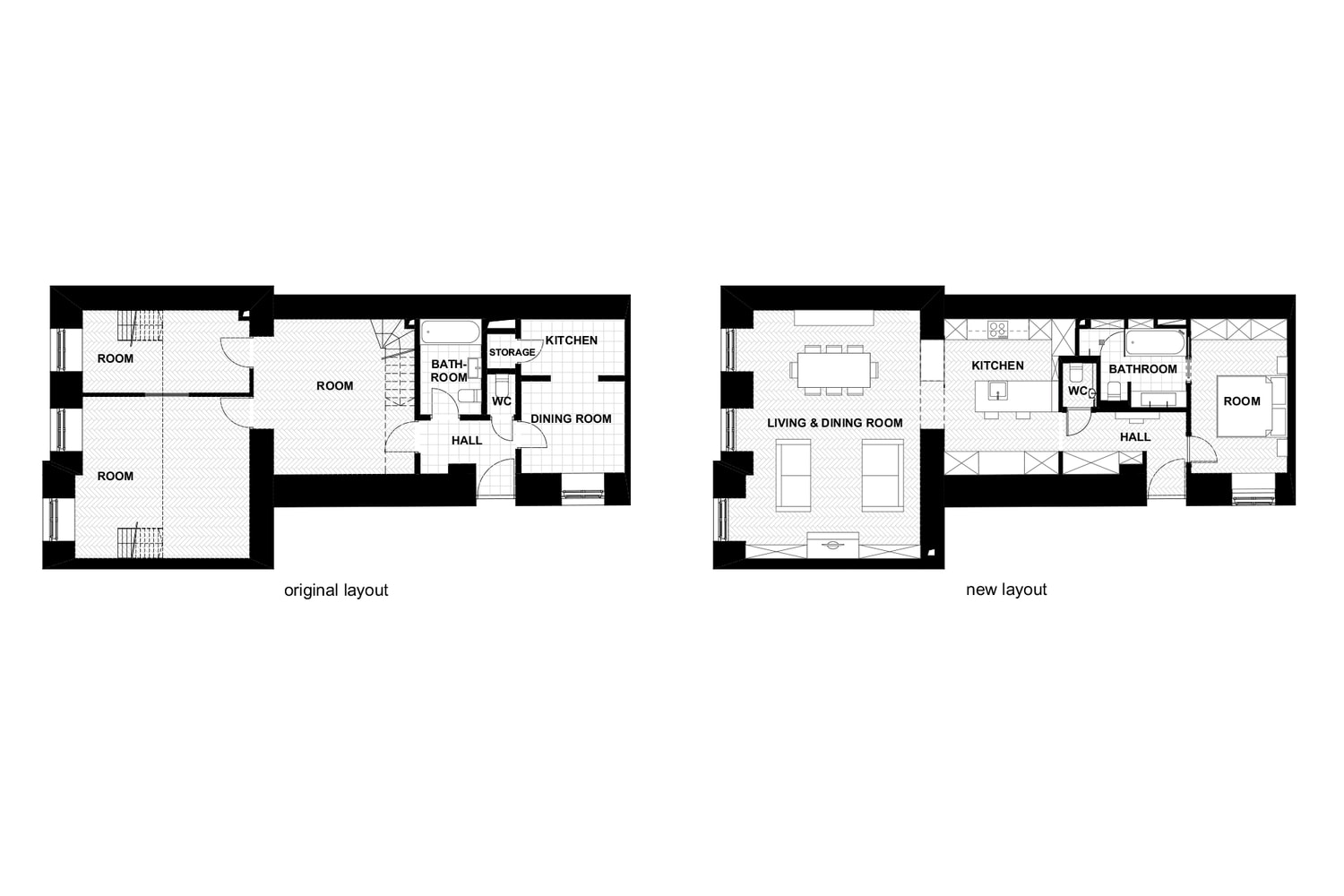 Low key luxury in a historic house
sA successful collaboration with an interior designer customer
Real and honest luxury is never about showing off. The elegance of this downtown apartment lies in the well thought out details, the high quality materials and the unquestionable, classy style. Our customer, Judit Toth is an interior designer living and working in Switzerland. She comissioned our studio to turn his concept into detailed layout and construction plans, and to lead the construction. Judit was an active part of the design and construction process, from the first layout plans to the last tiny details. The success of the project is a result of this fruitful collaboration.
The interior is dominated by white and earthy colors, while the black accessories create contrast with the light color scheme. The custom made crown molding and plaster wall decoration along with the custom wooden built in furniture create a classy atmosphere and is in perfect harmony with the minimalistic furnishing. Thanks to the well thought out layout, everything found its place in the apartment without appearing crammed. In order to reach the top compartments of the built in wardrobes in the 4 m high space, we added a lightweight but durable library ladder that can be easily moved from one room to another. Thanks to the classic looking gas fireplace and the elegant library surrounding it, the living room has a warm and welcoming atmosphere. The carrara marble mantelpiece cover matches the countertop in the kitchen, and the lightly veined white marble covers the bathroom walls as well.
We can reach the elegant bathroom with a tub and a shower from the courtyard facing bedroom. The abundance of mirrors add openness the perfectly fitted en suite bathroom. The light colour of the white-grey marble wall tiles are a perfect match with the black and white basketweave mosaic floor. The matte black faucets create a perfectly elegant and modern accent in the spacious and highly functional bathroom.
Interior design concept: Judit Tóth
Interior design and construction: Nóra Pajer, Noémi Soltész / Nanavízió / 2018
Team: Bálint Somogyi, Katalin Tomaschek
Location: Budapest, 5th district
Size: 82 m2
Photo: Juhász Norbert
Press: Otthon Magazine cover