interior, exhibition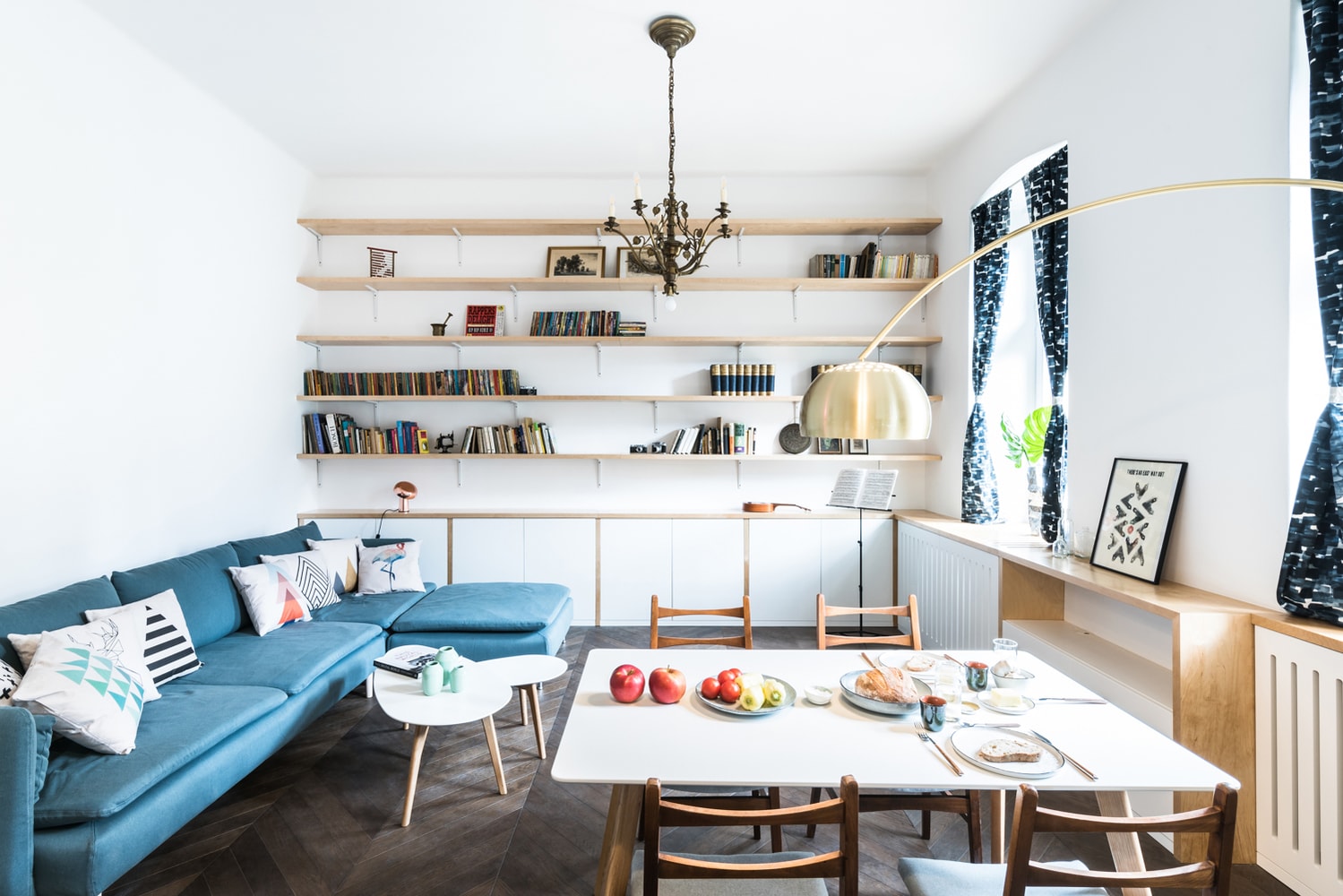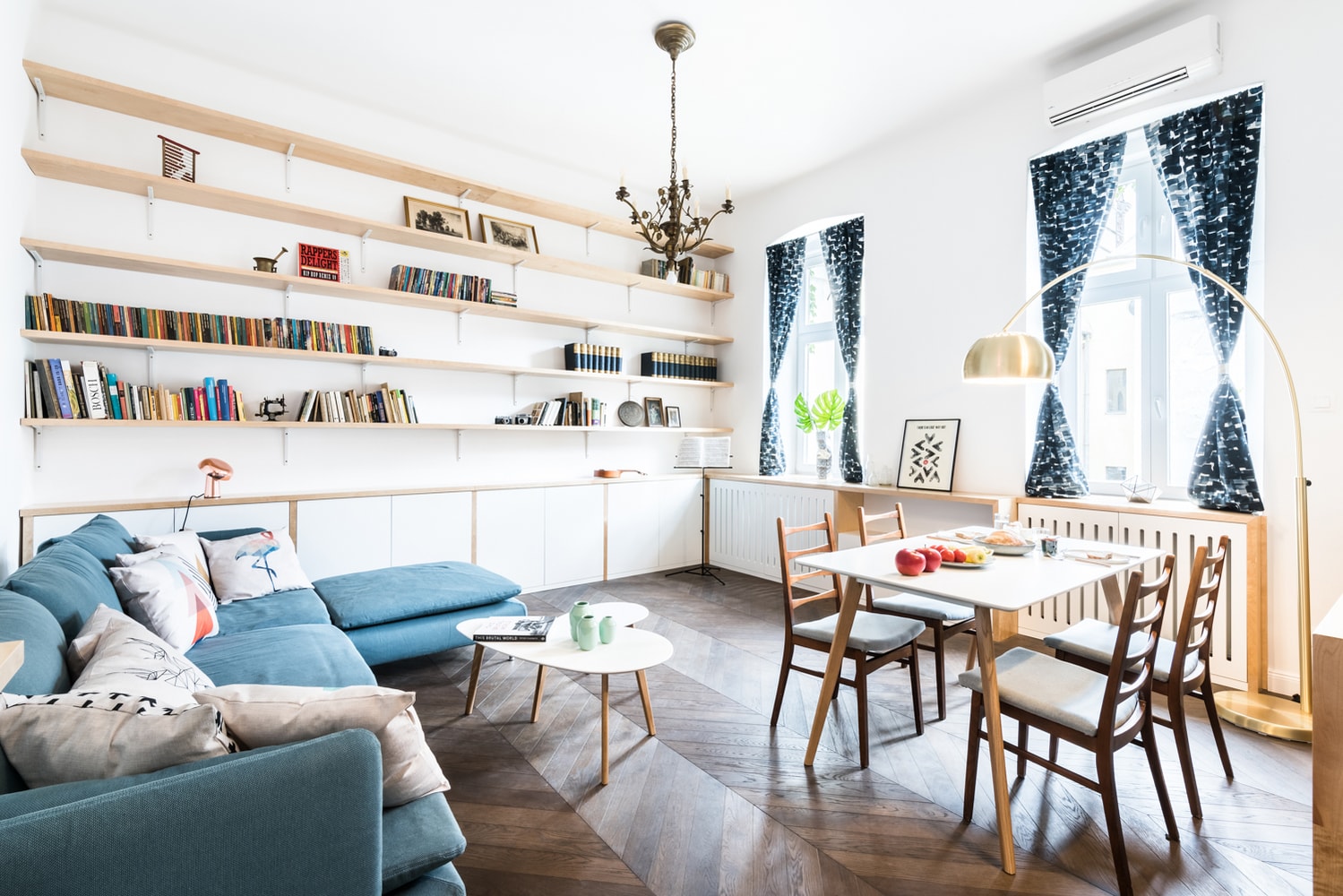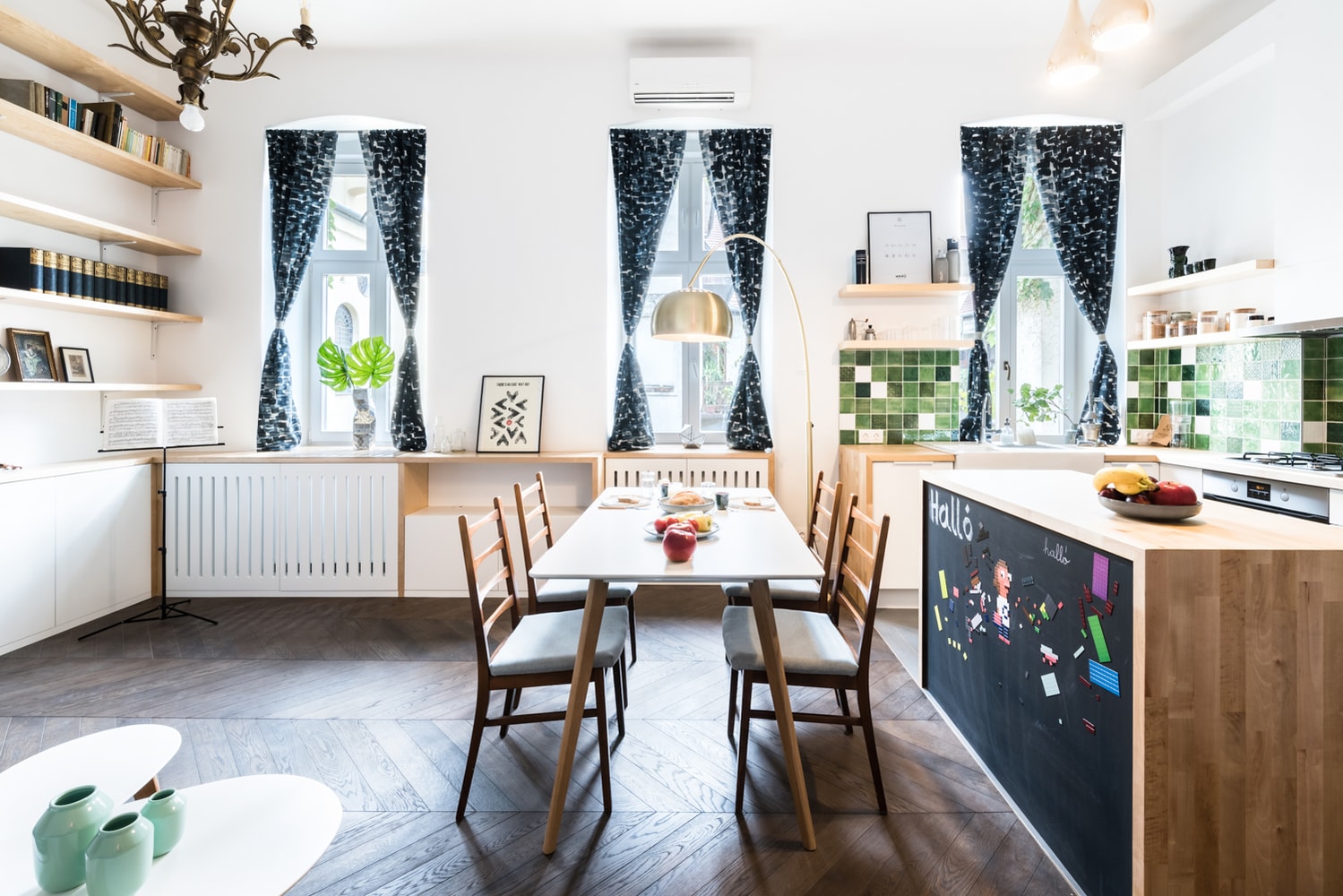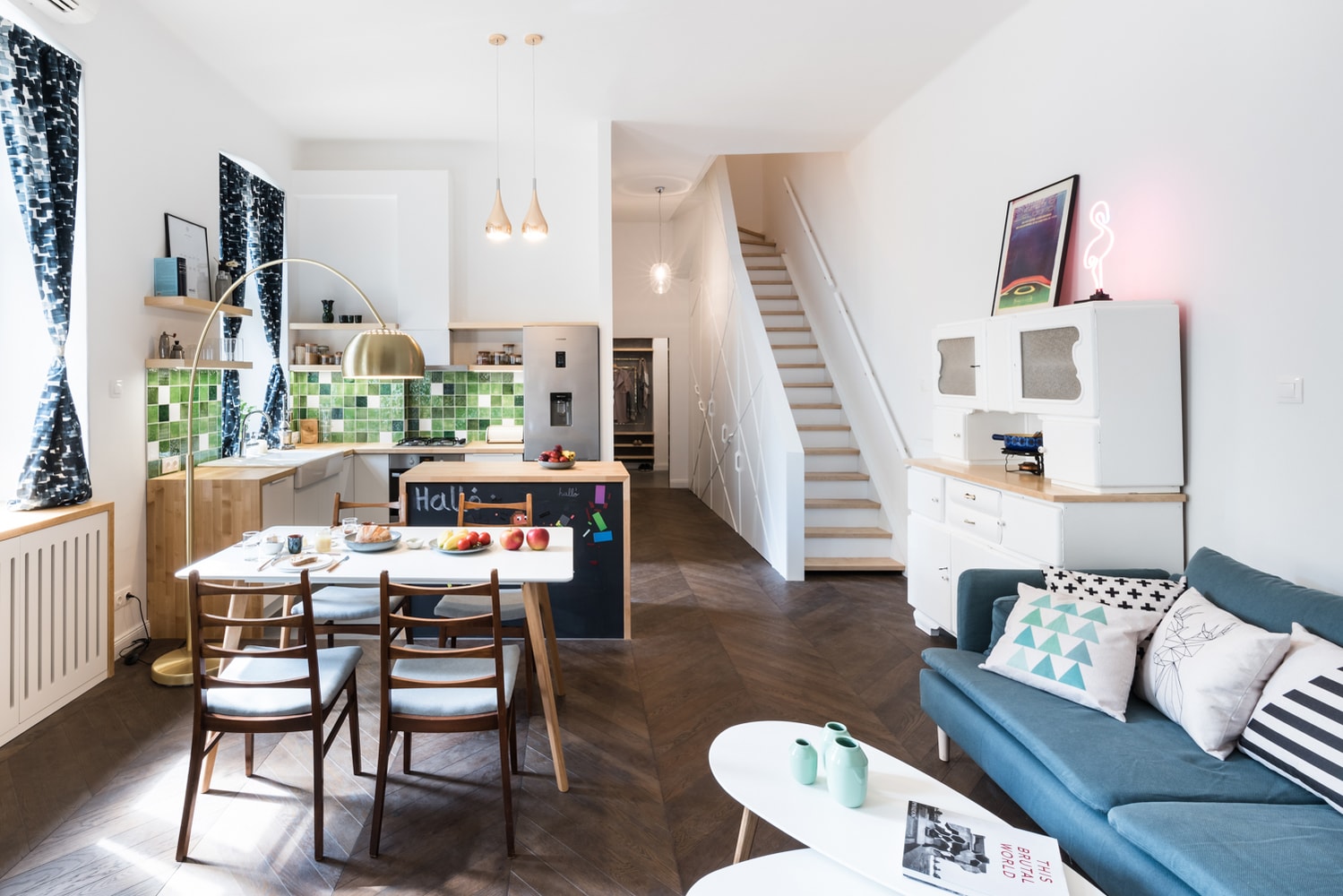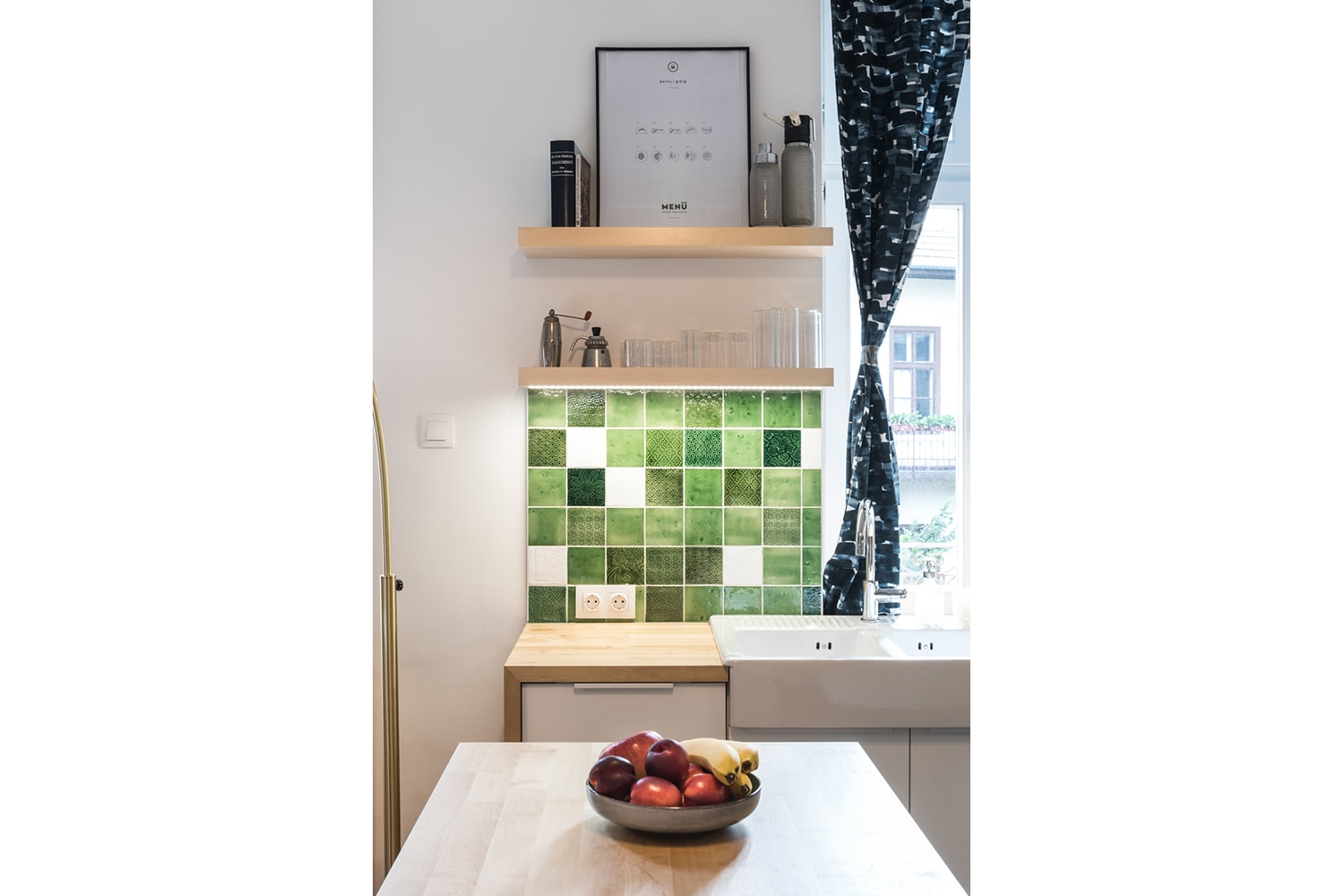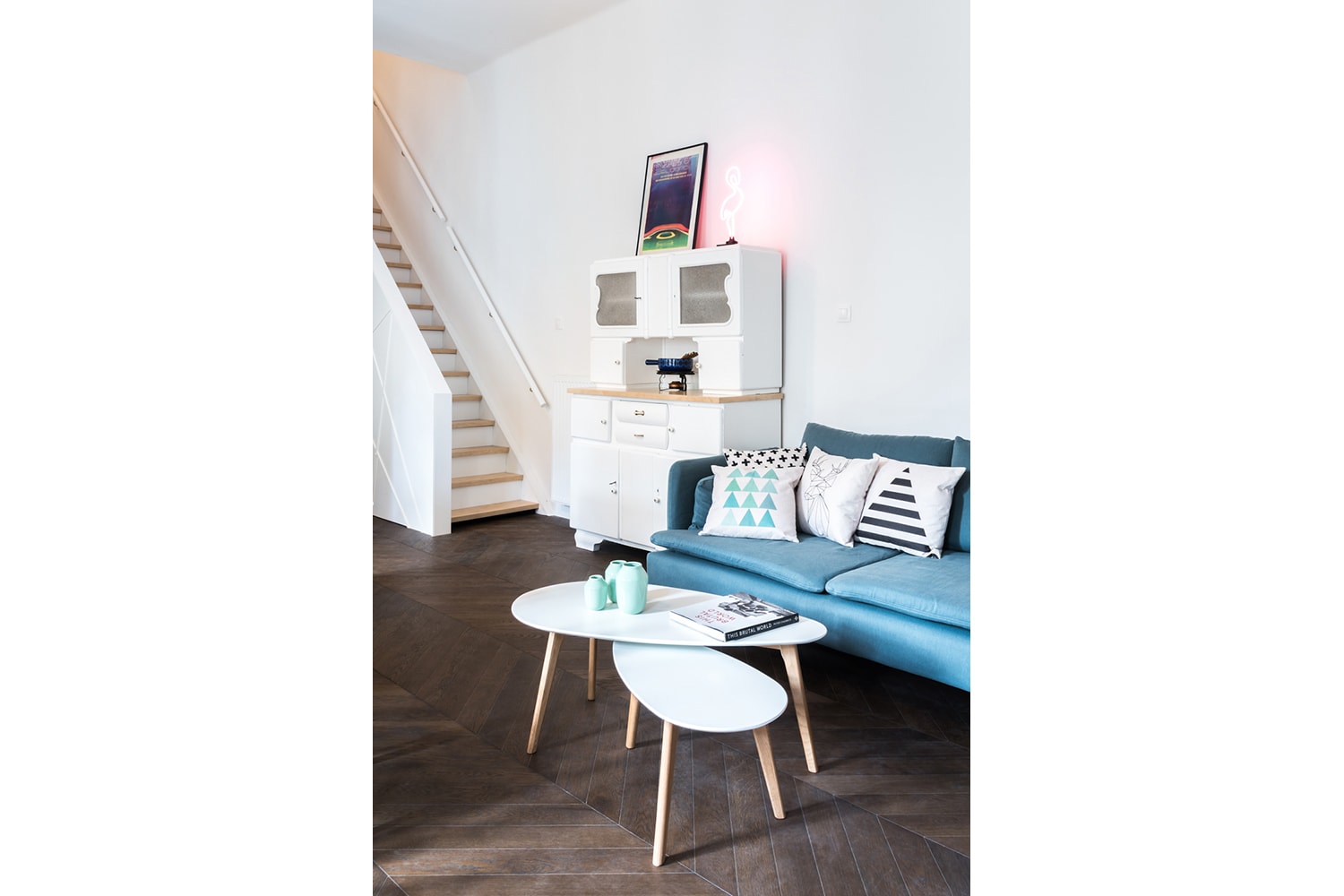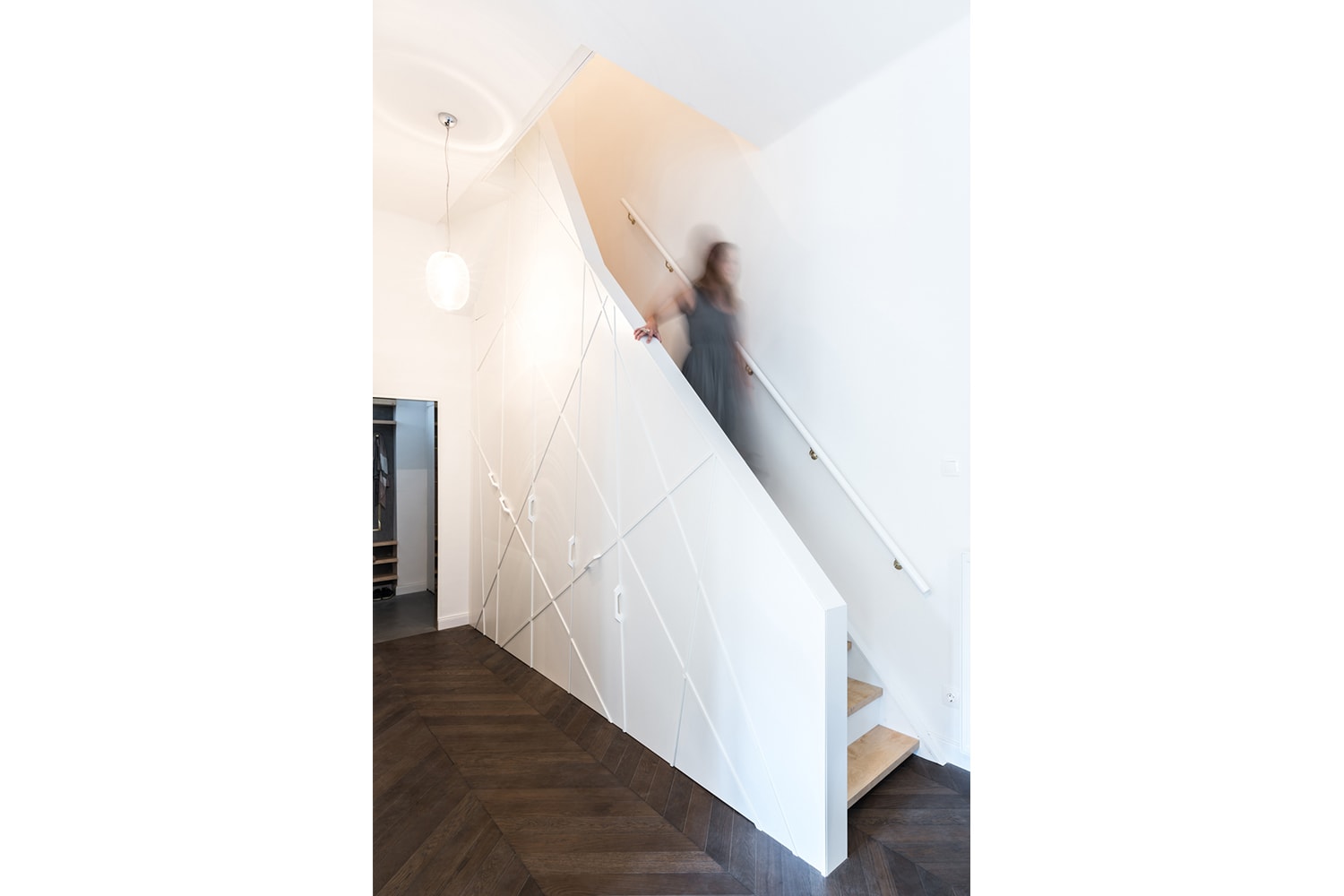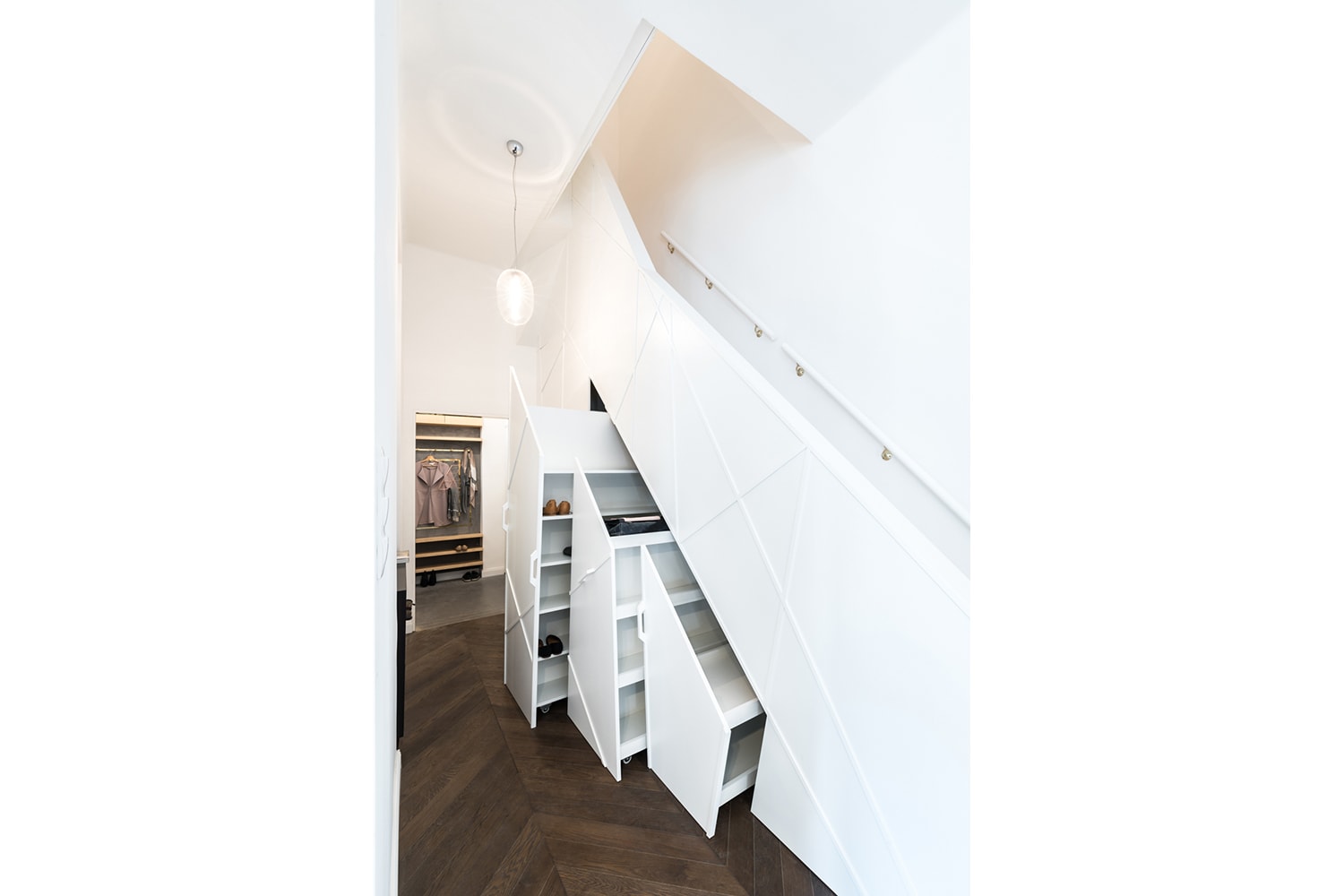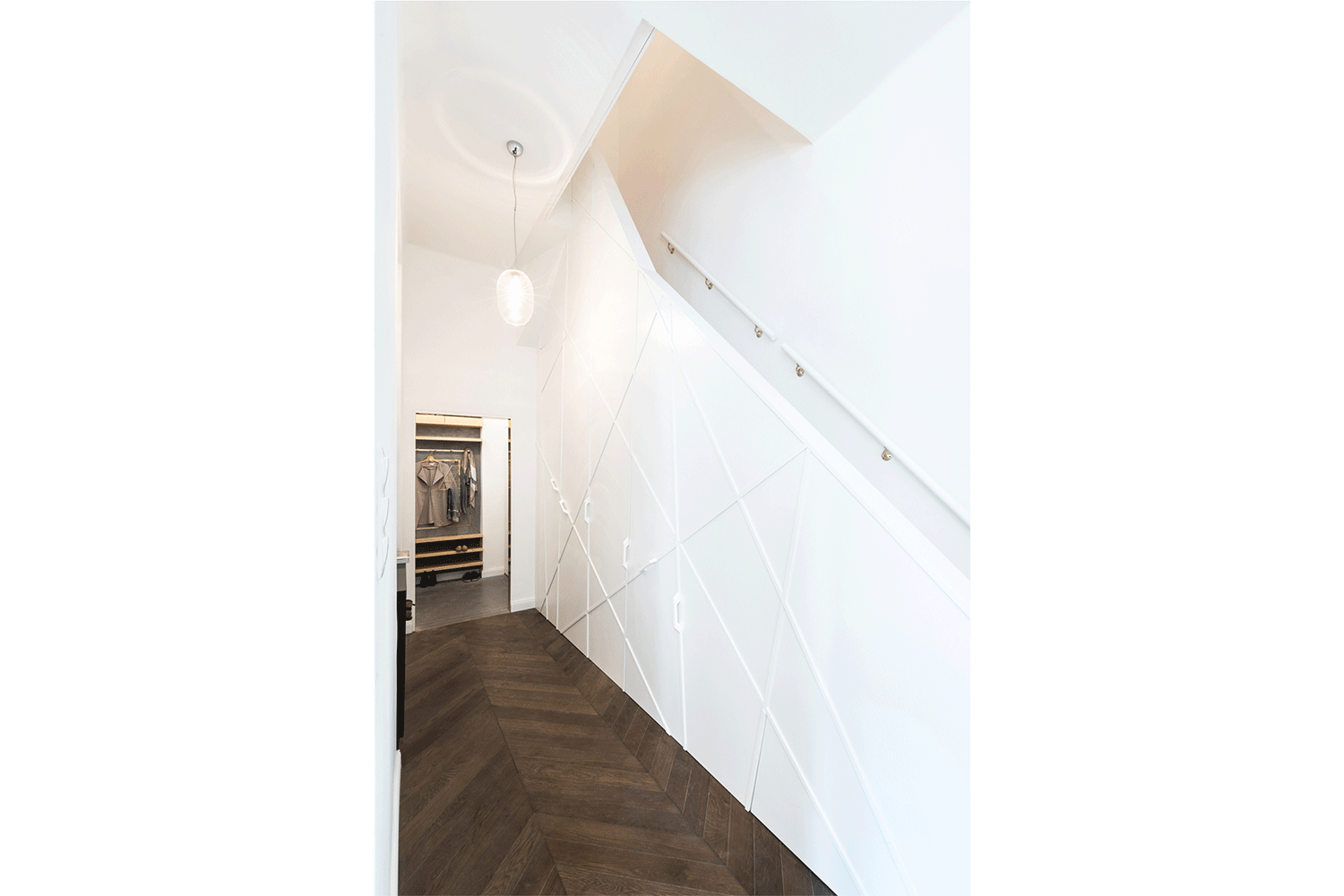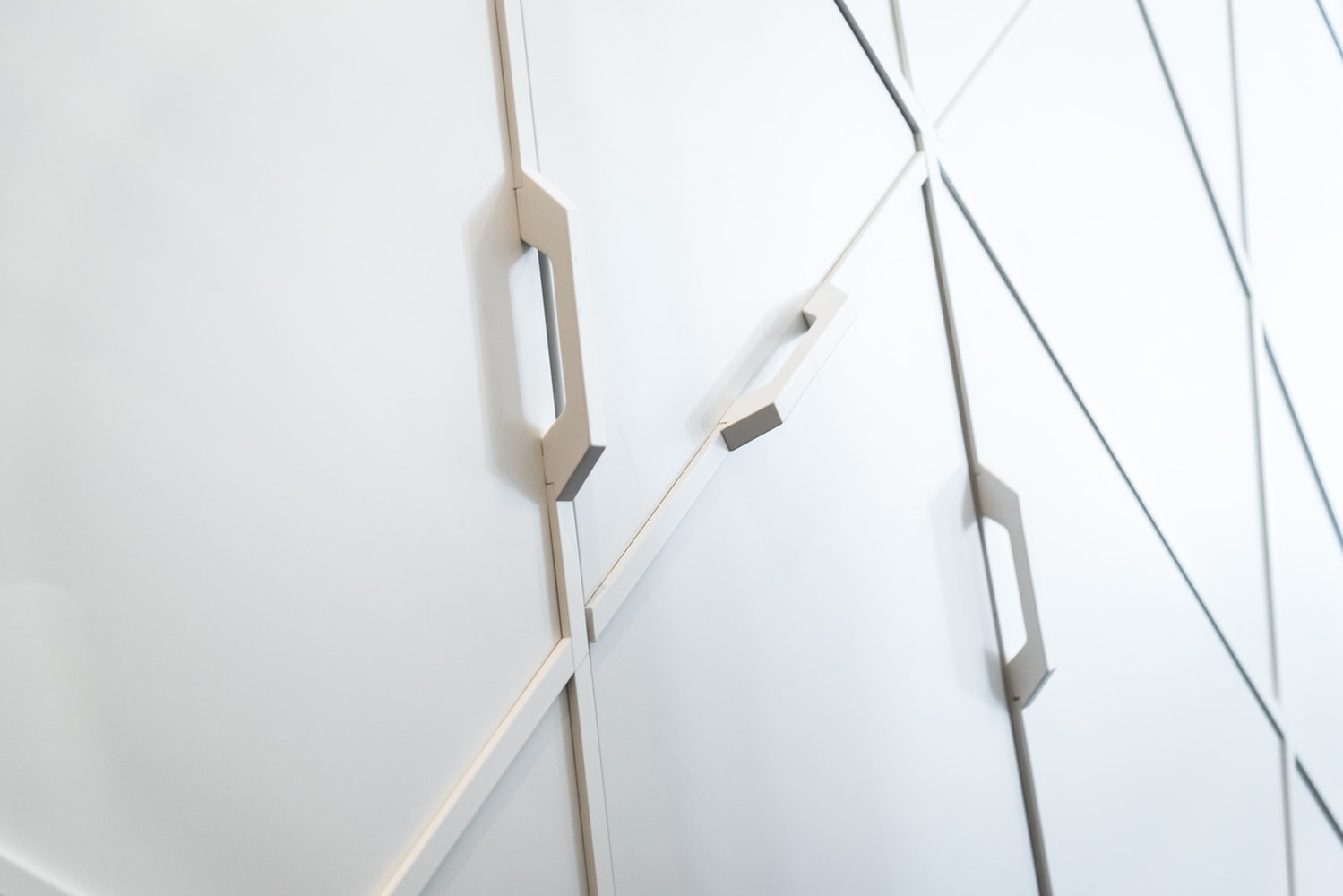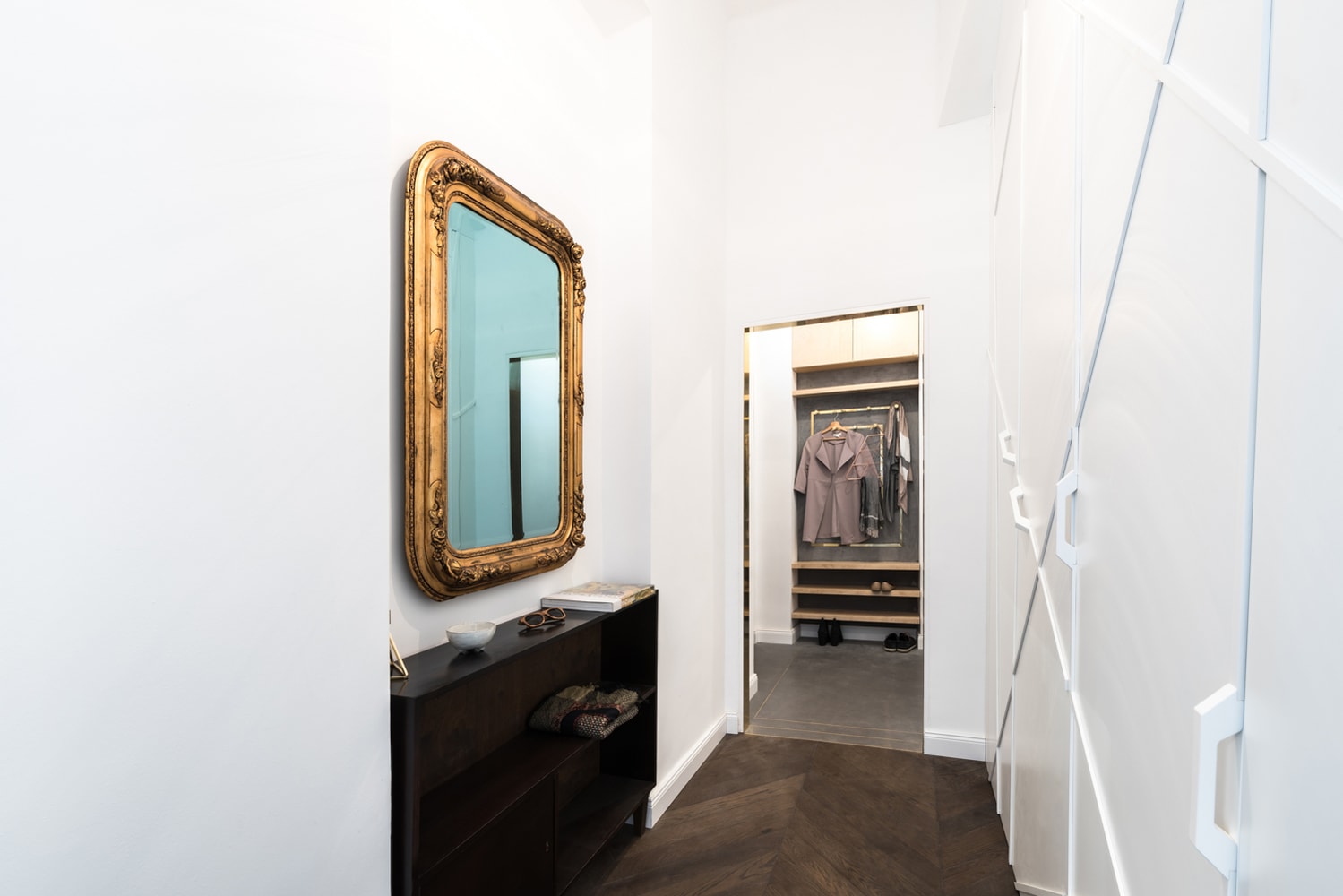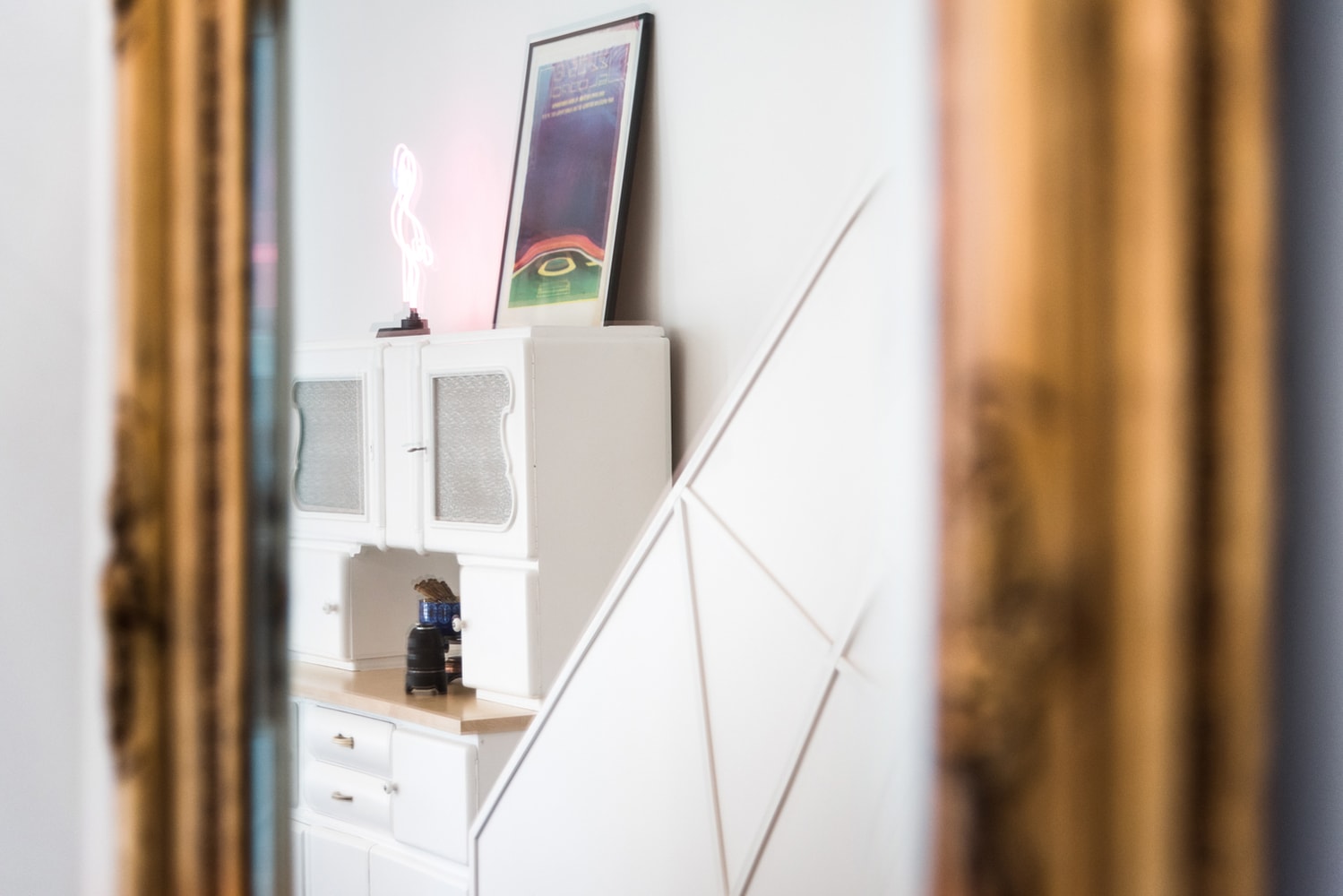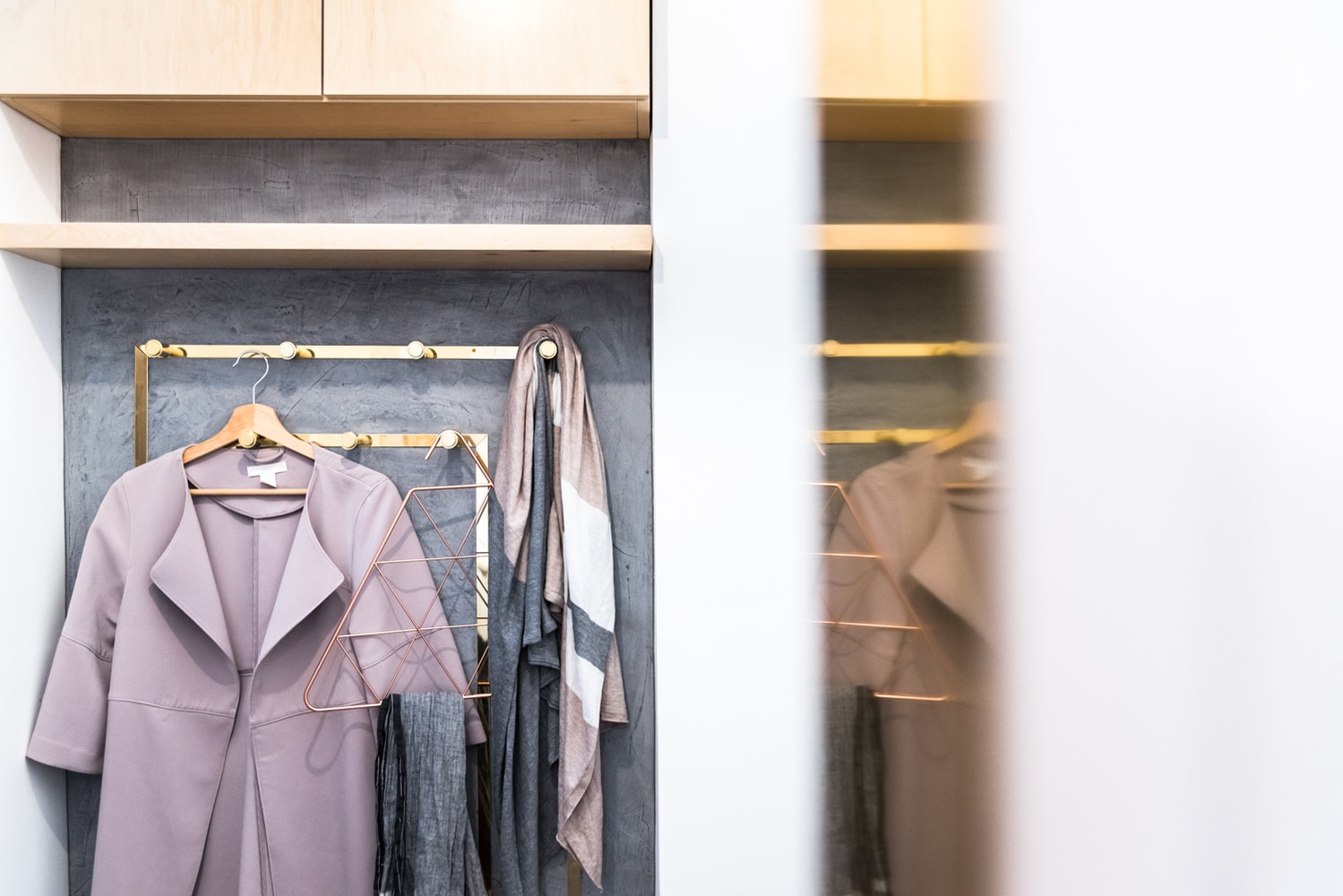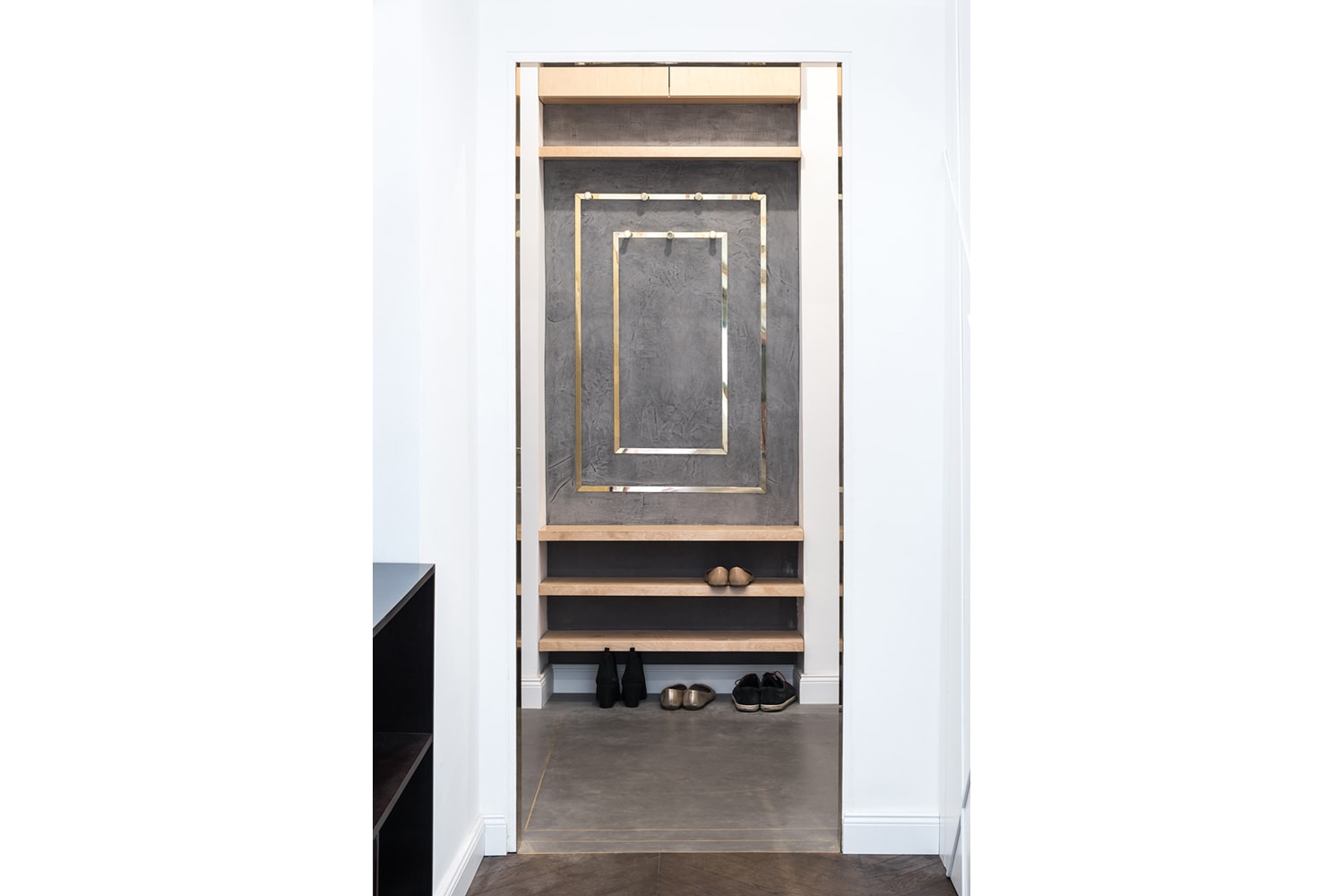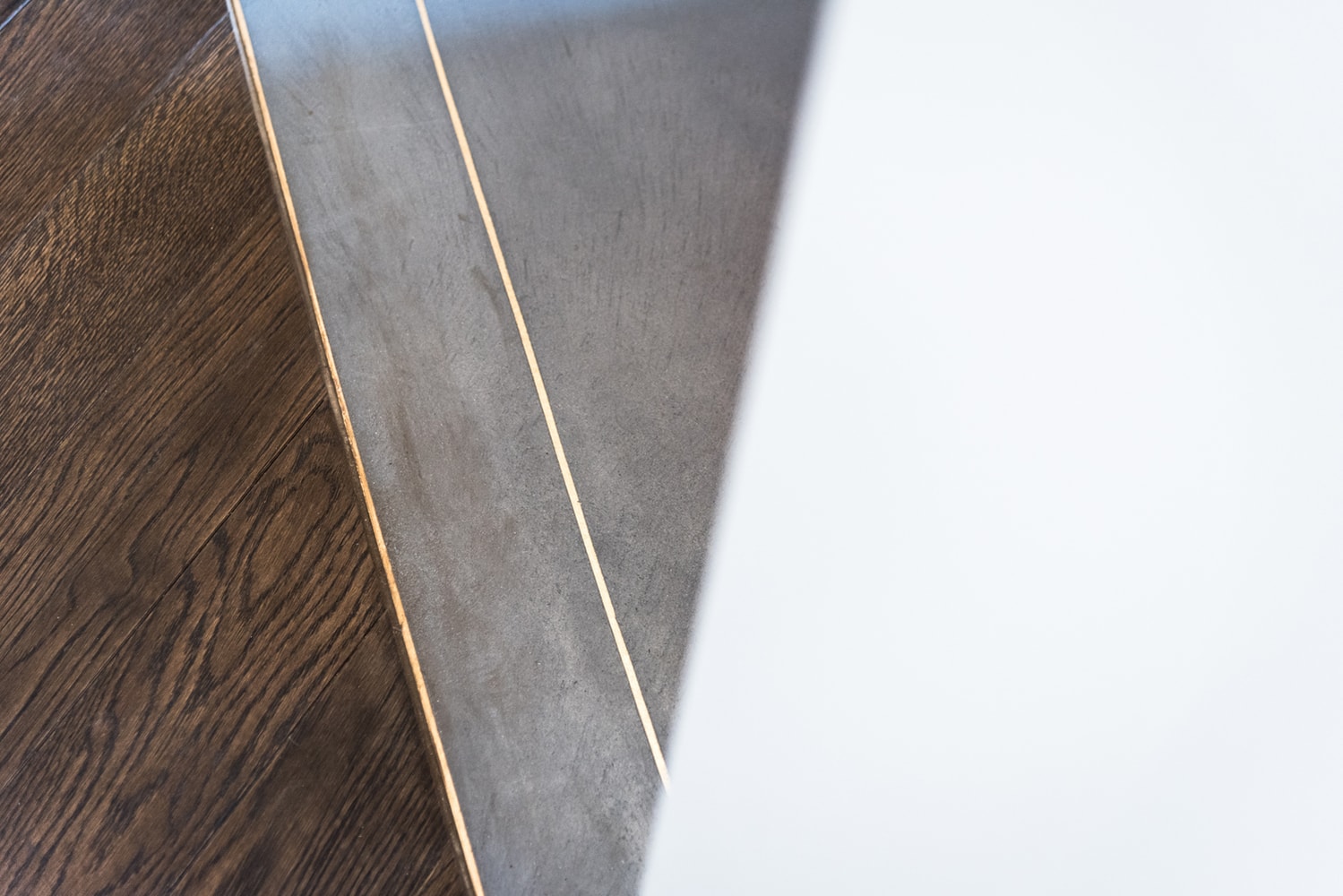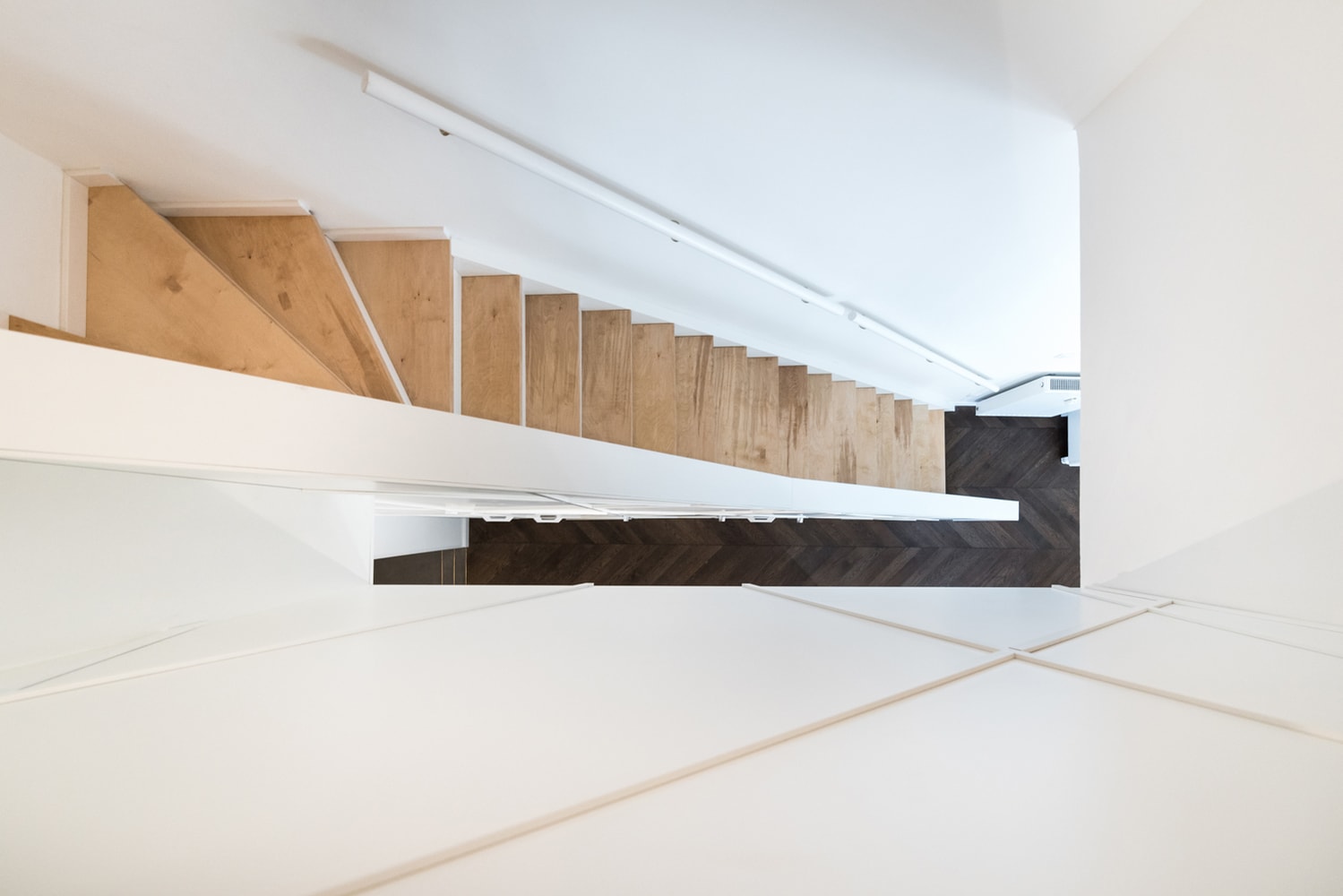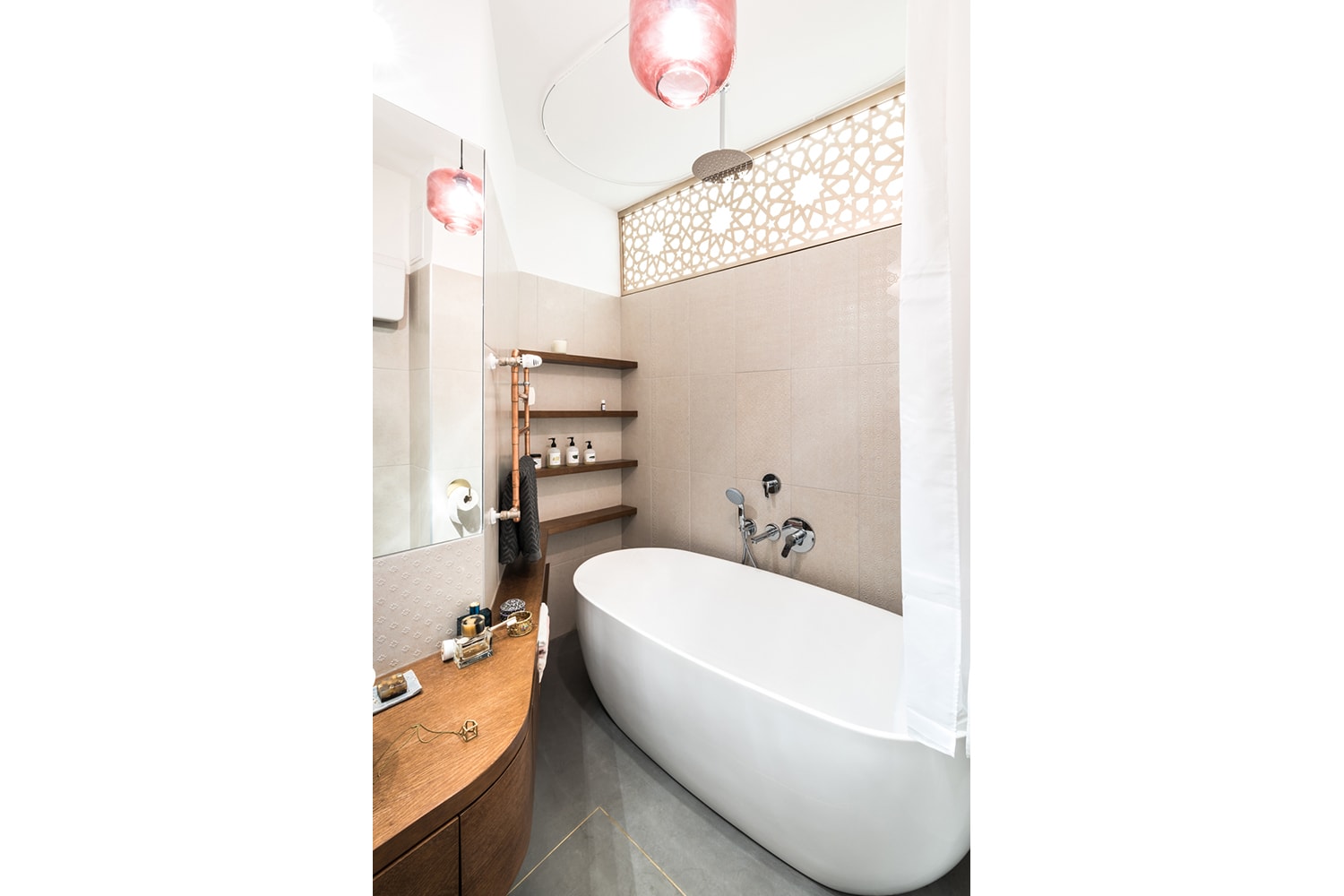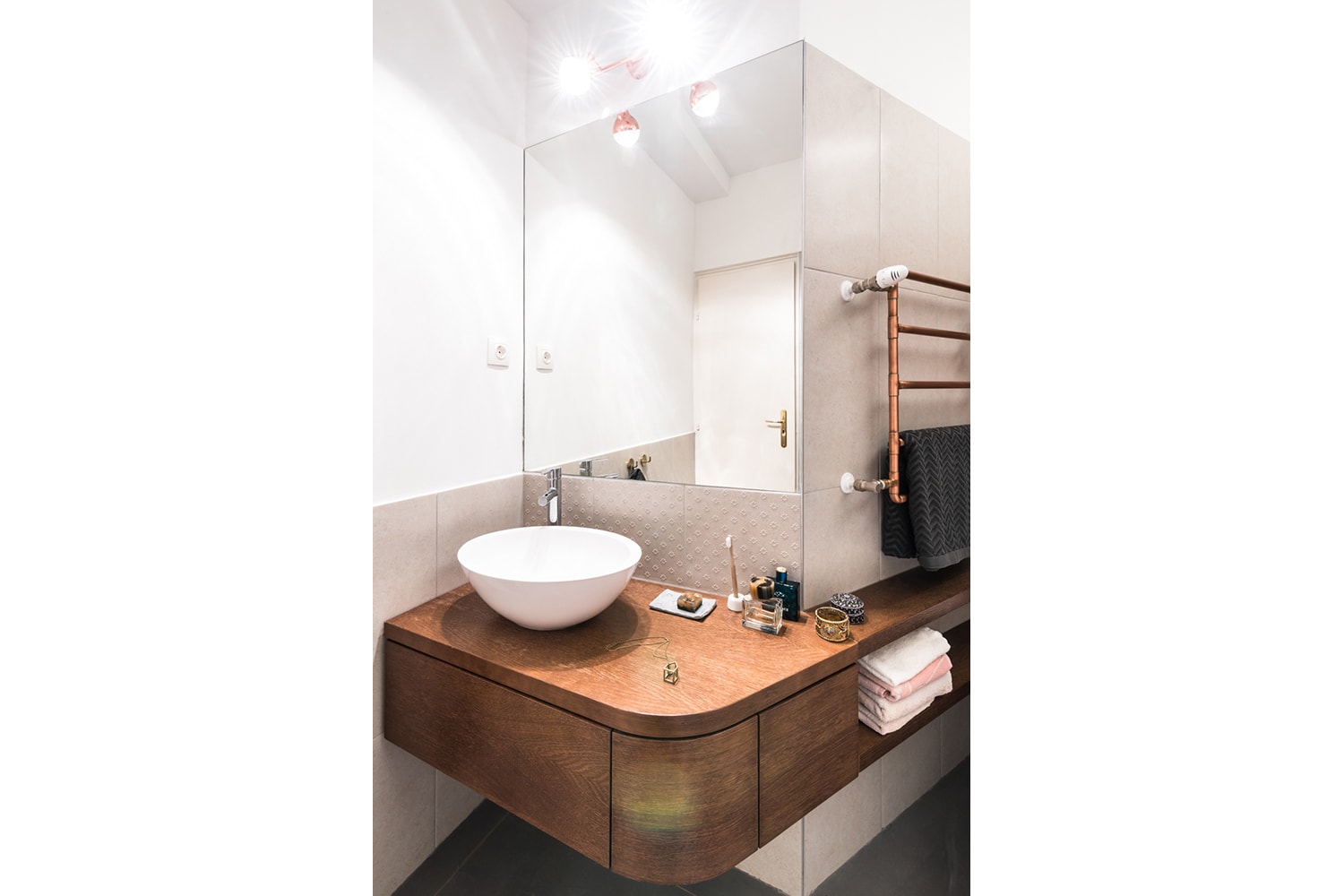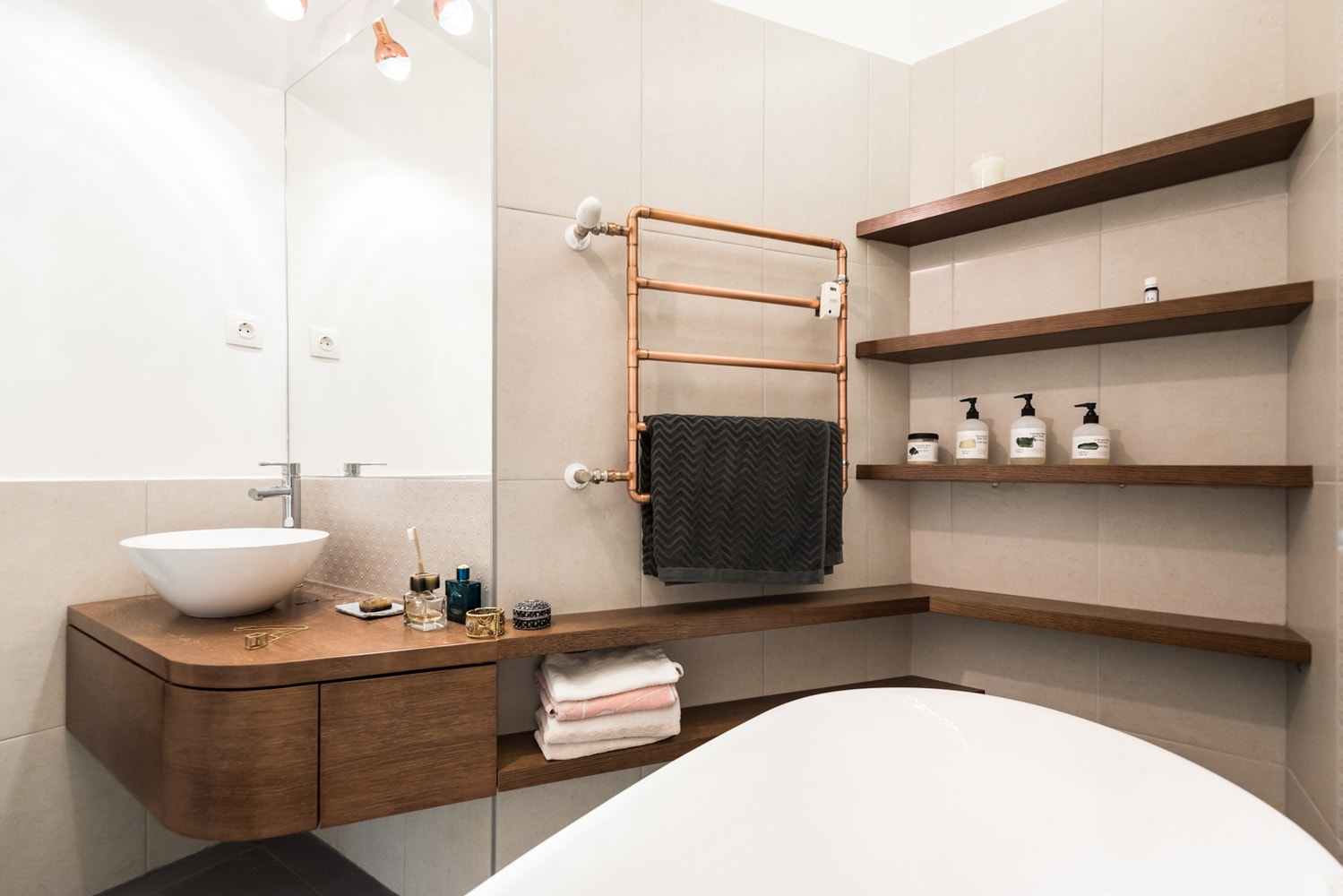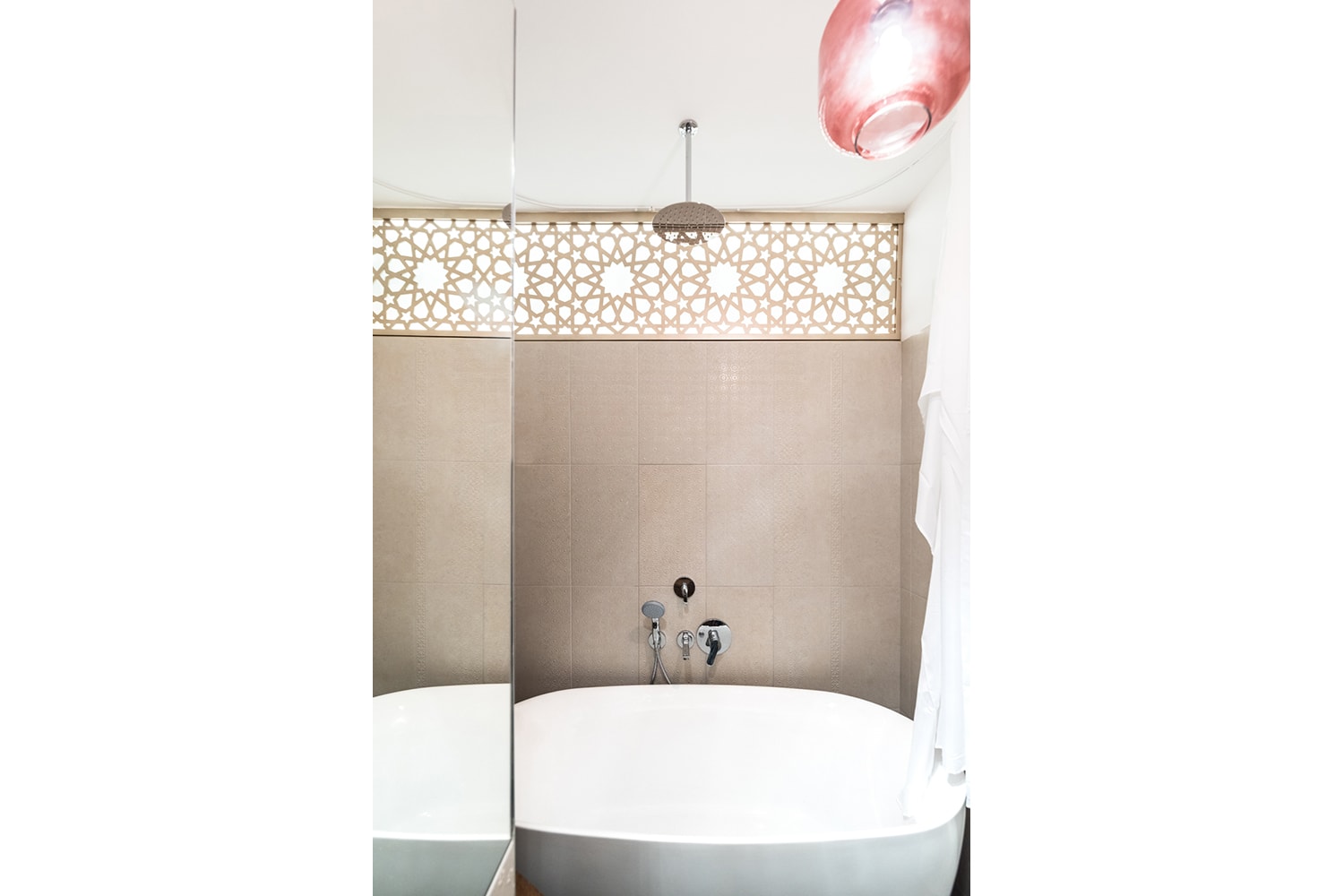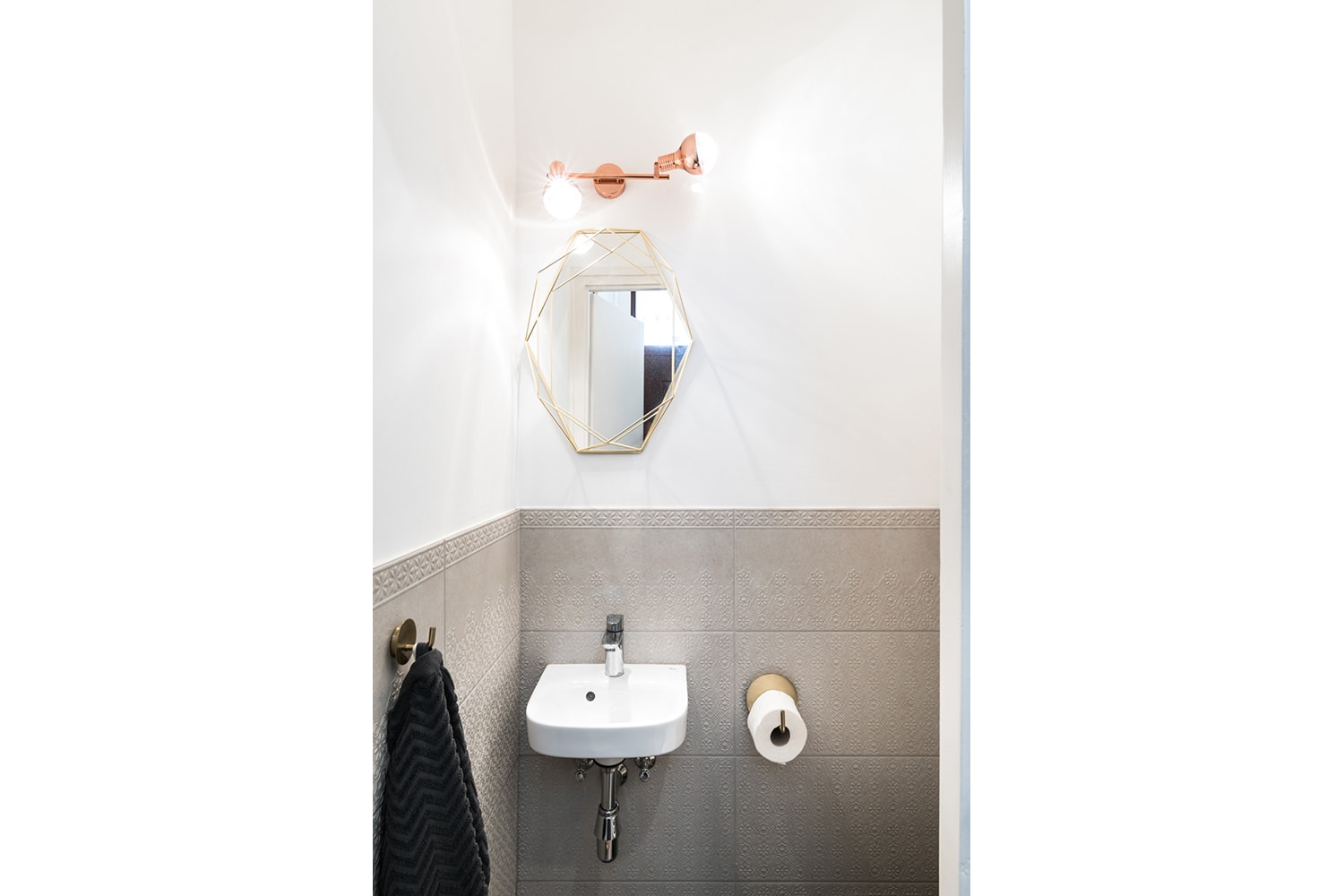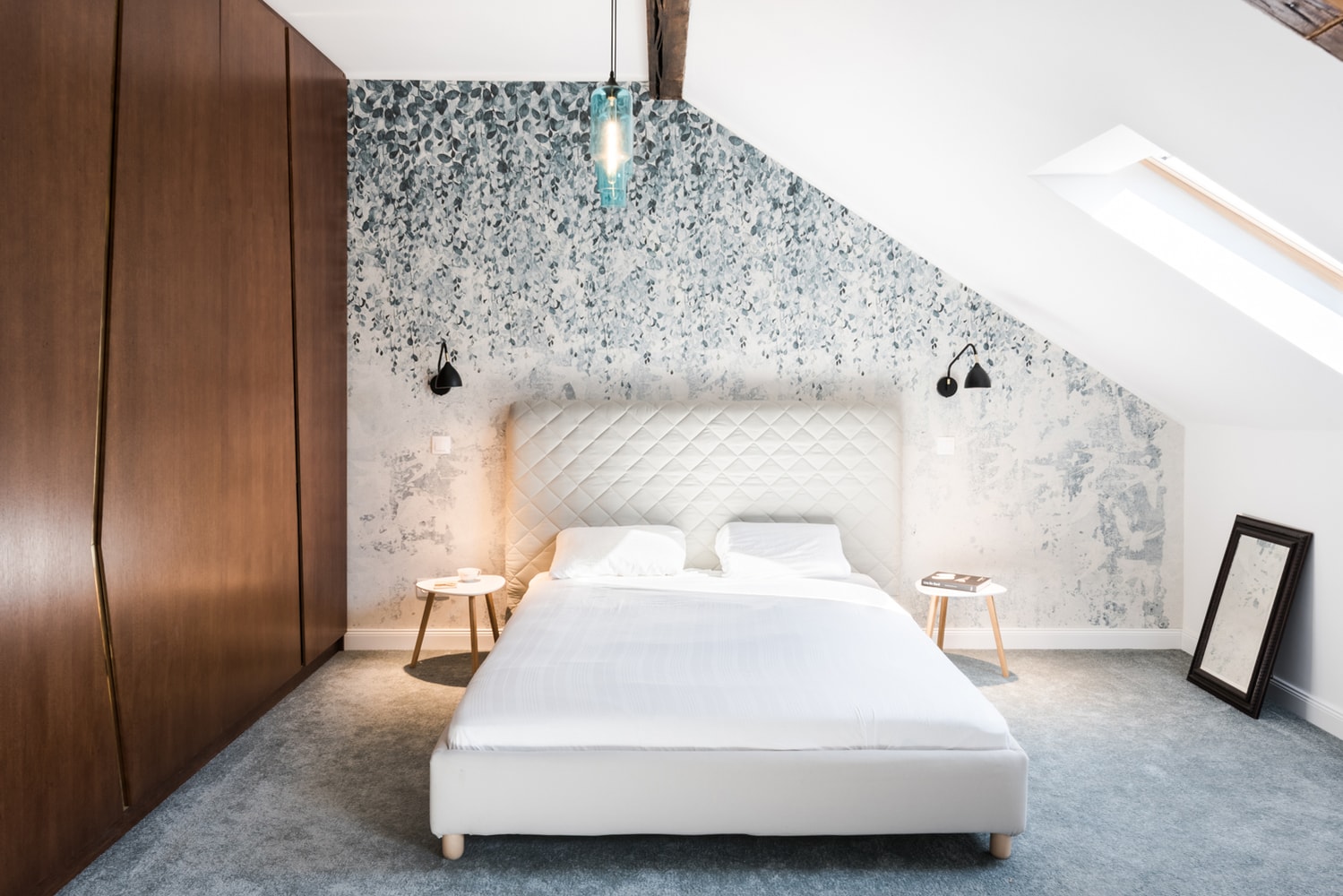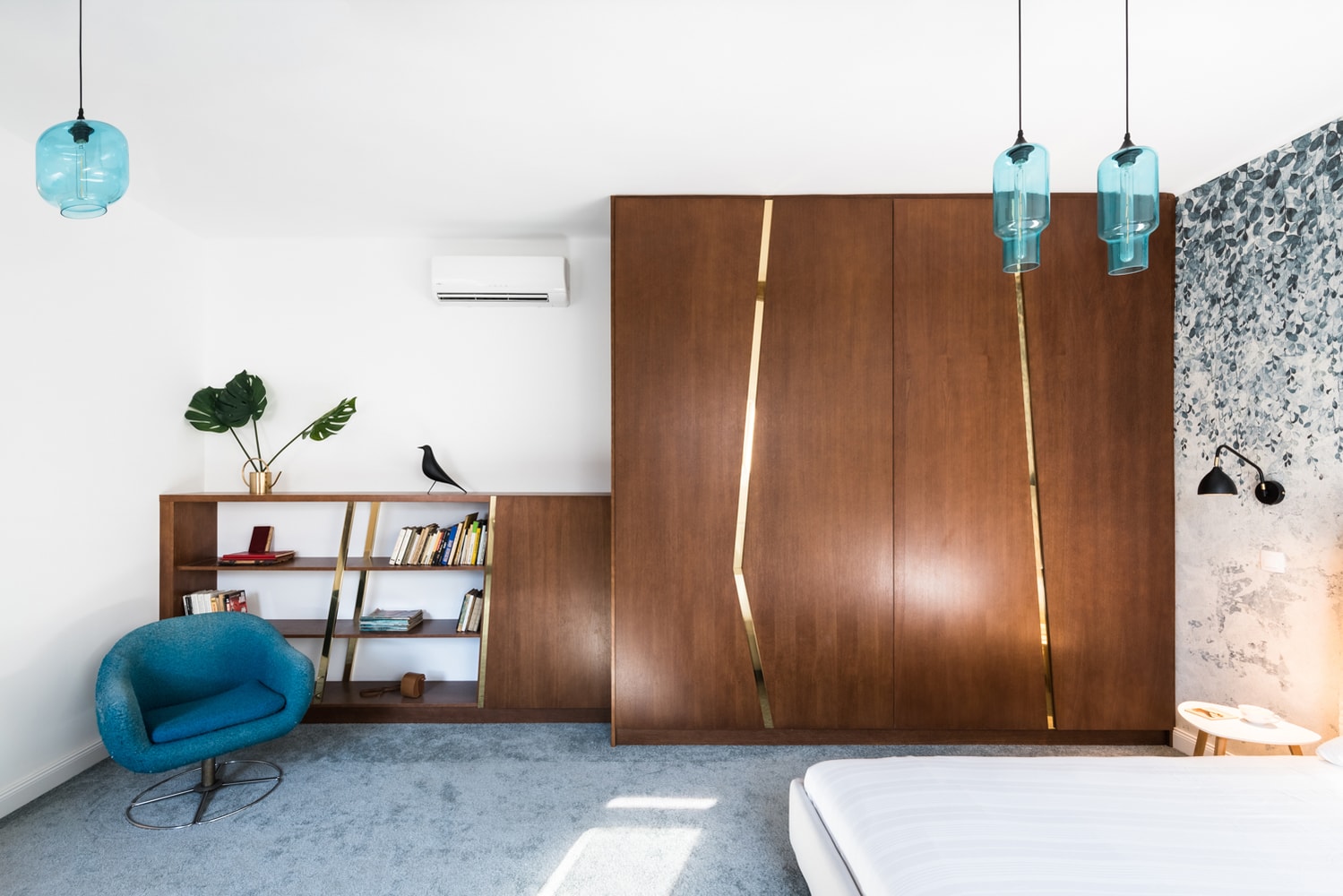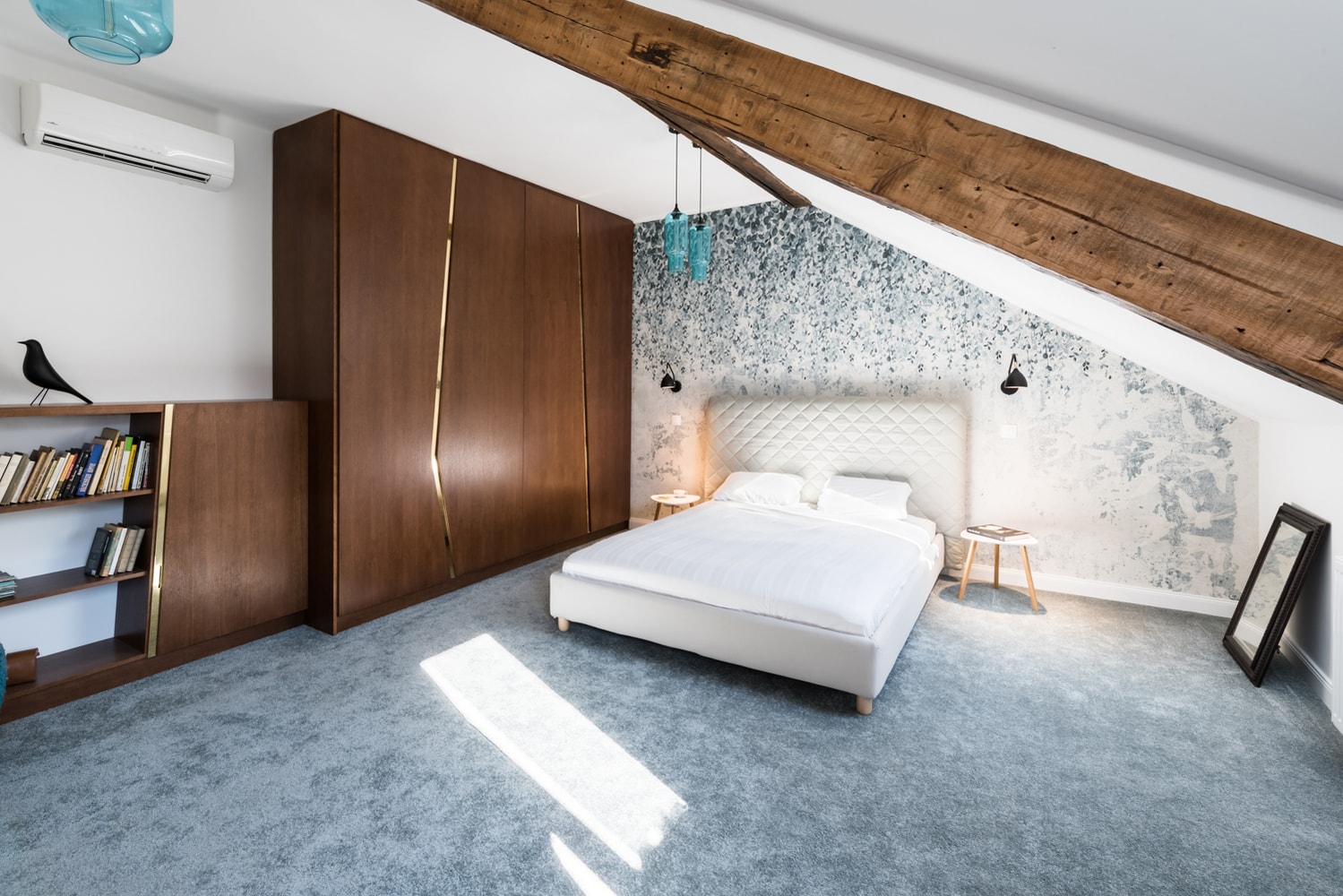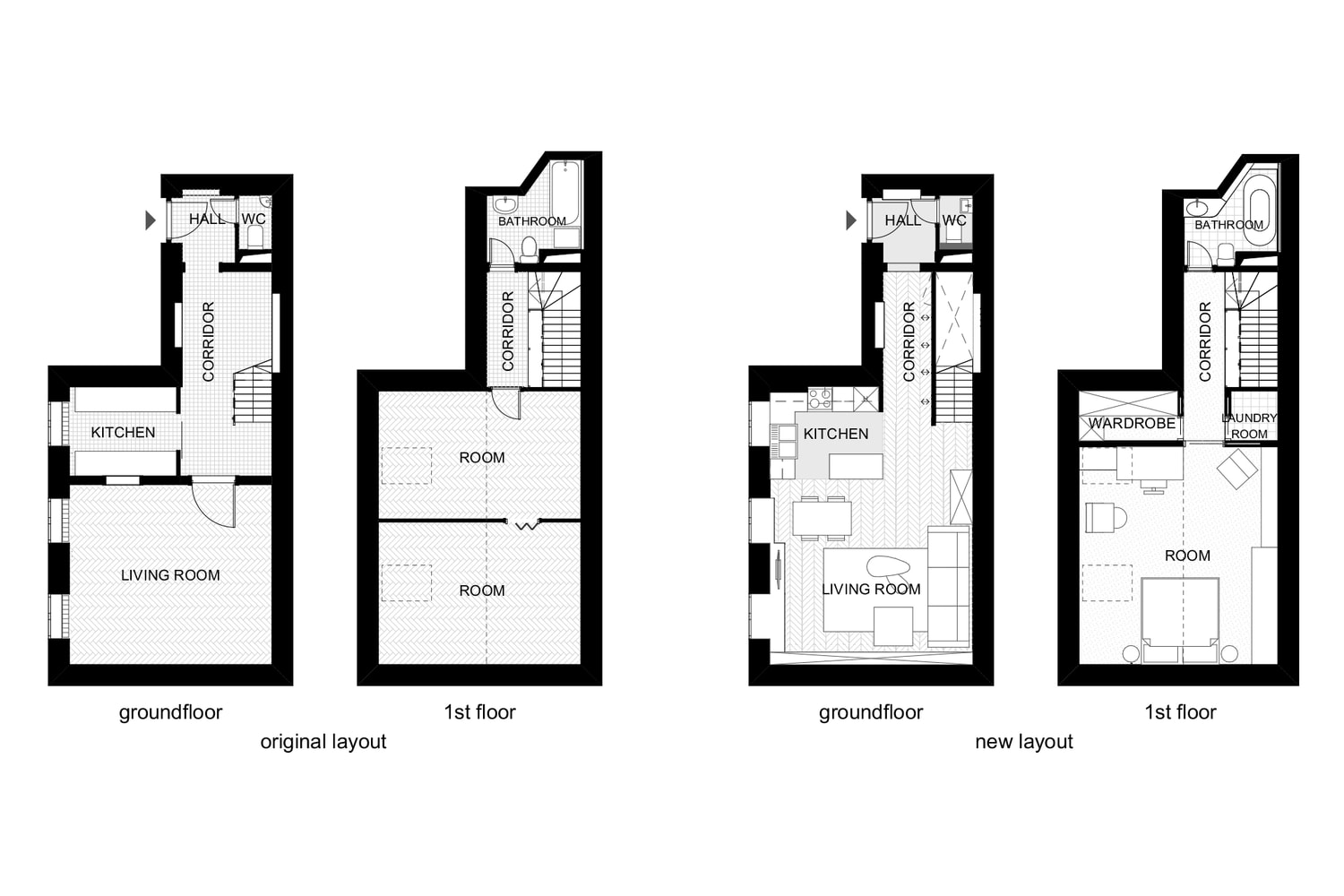 Duplex apartment in downtown Budapest
When modern lines and artisan materials meet
It's always a pleasure to work with a customer who has exquisite taste and surrounds herself with objects that we would take home anytime. Our job with the renovation of this downtown duplex apartment was just like that, and our customer was an old friend moving back from Berlin. The apartment is on the top floor of a hundred year old classical building, with windows facing the green courtyard, so the street noise of the Jewish Quarter stays outside. We wanted to recreate this unexpected tranquility in the interior, and we used the contrast of artisan materials and modern lines in order to achieve that.
The central space of the apartment is the living room, with large windows facing the romantic, green courtyard. You can reach the upper floor from here through a custom made staircase with practical storage underneath. The open kitchen and the dining area is also in this space – the renovated vintage dish cabinet and the mid century style dining chairs perfectly complement the minimalistic built-in furniture. The kitchen island creates a buffer between the living and service areas, and the change in the floor covering defines the border between them. It was important for our customer to use tactile materials: the ante-room, the kitchen and the bathroom has concrete floor with copper inlays, and the living room floor is oak chevron parquet. This concrete-copper-oak trinity pops up in different corners of the apartment. She chose the green handmade tiles from Pataki Tiles for the kitchen, which create a country mood along with the wooden countertop, the farm sink and the vintage cupboard.
The custom made furniture in the upstairs bathroom and the bedroom is made with dark oak veneer, and has a very elegant look with the copper accessories. The soft carpet matches the intimate atmosphere of the bedroom, which is enhanced by the romantic wallpaper, while the bright blue accessories bring some freshness to the space. The bathroom has a modern oriental vibe thanks to the custom made veneer vanity and the perforated copper plate ambient light. The towel radiator is also custom made from copper pipes and connecting elements. The freestanding bathtub can also be used for showers with the shower curtain wrapping around it on a hidden curved rail.
All these spaces and custom details are adorned with the carefully selected furniture pieces, accessories and personal items of the owner of the apartment. In this space every little detail and object has its own story, and the materials tell tales of long bygone centuries.
Interior design and construction: Nóra Pajer, Noémi Soltész / Nanavízió / 2018
Team: Beatrix Guld, Bálint Somogyi
Location: Budapest, 7th district
Size: 80 m2
Photo: Norbert Juhász