interior, exhibition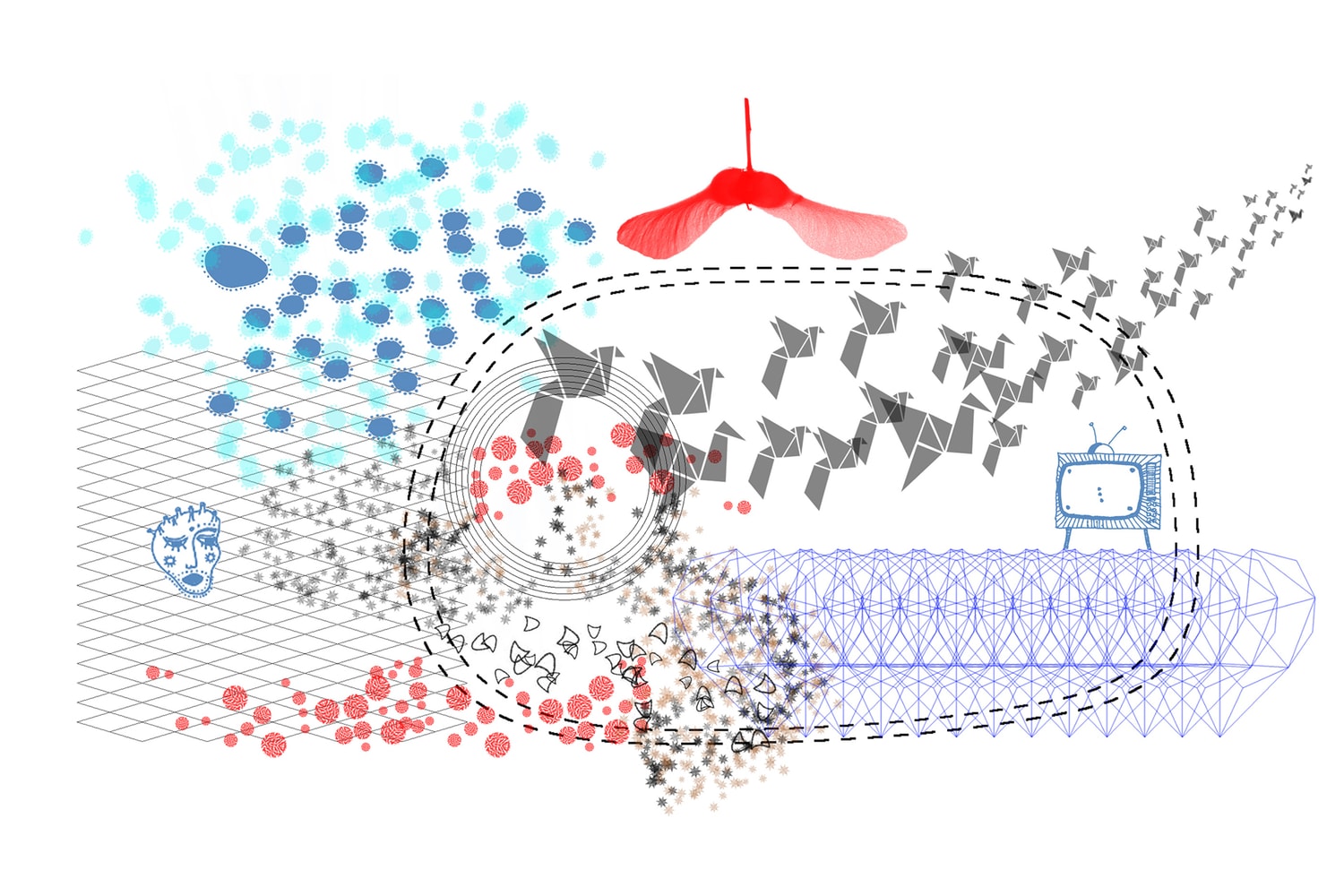 Forest
Vodafone Youth university community space
The #forest is a flexible, inspiring, always changing creative space that is equally suitable for peaceful retreat and relaxation and focused work. The #forest creates an interesting counterpoint to the built environment, a contrast that always longs to be discovered. As a unique and constantly changing stucture it is always in interaction with its environment, and always ready to surprise you. The complexity of the forest is illustrated by the four elements that are present in both literal and figurative form. The visual presence of the four elements is connected to the different services offered by the #forest: Air (wifi), Earth (relaxation), Water (drinking water) and Fire (electricity). By connecting these element to the banalities of everyday life, it creates a symbiosis between human and nature.
Nature is a catalyst of creative energies. We create a spot in university space where you can relax, recharge, hide away or meet others. The shape is closed and transparent at the same time: when you are inside, you feel like you are in a different world, but from outside you can easily peep in to the inviting space. Just like in the woods in nature. The #forest is suitable for the most essential community activites at the university: you can sit, relax, study, write, read, draw, recharge your batteries (both literally and figuratively), meet, talk, hide. You can find every equipment for these activities: chair, table, wifi, electricity, water, sound, image (projector and canvas), shelves, message board.
The #forest is unique and unrepeatable, it is constantly changing in time, it takes you in and serves you, it guides you and inspires you, it has its own personality. It's just like nature. The forest is not a delimited space, but you always know when you are inside of it.
And when you are inside, you are a part of the whole.
Concept: Nóra Pajer, Noémi Soltész / Nanavízió / 2016
Client: Vodafone Hungary
Location: University spaces nationwide
Size: 20 m2