office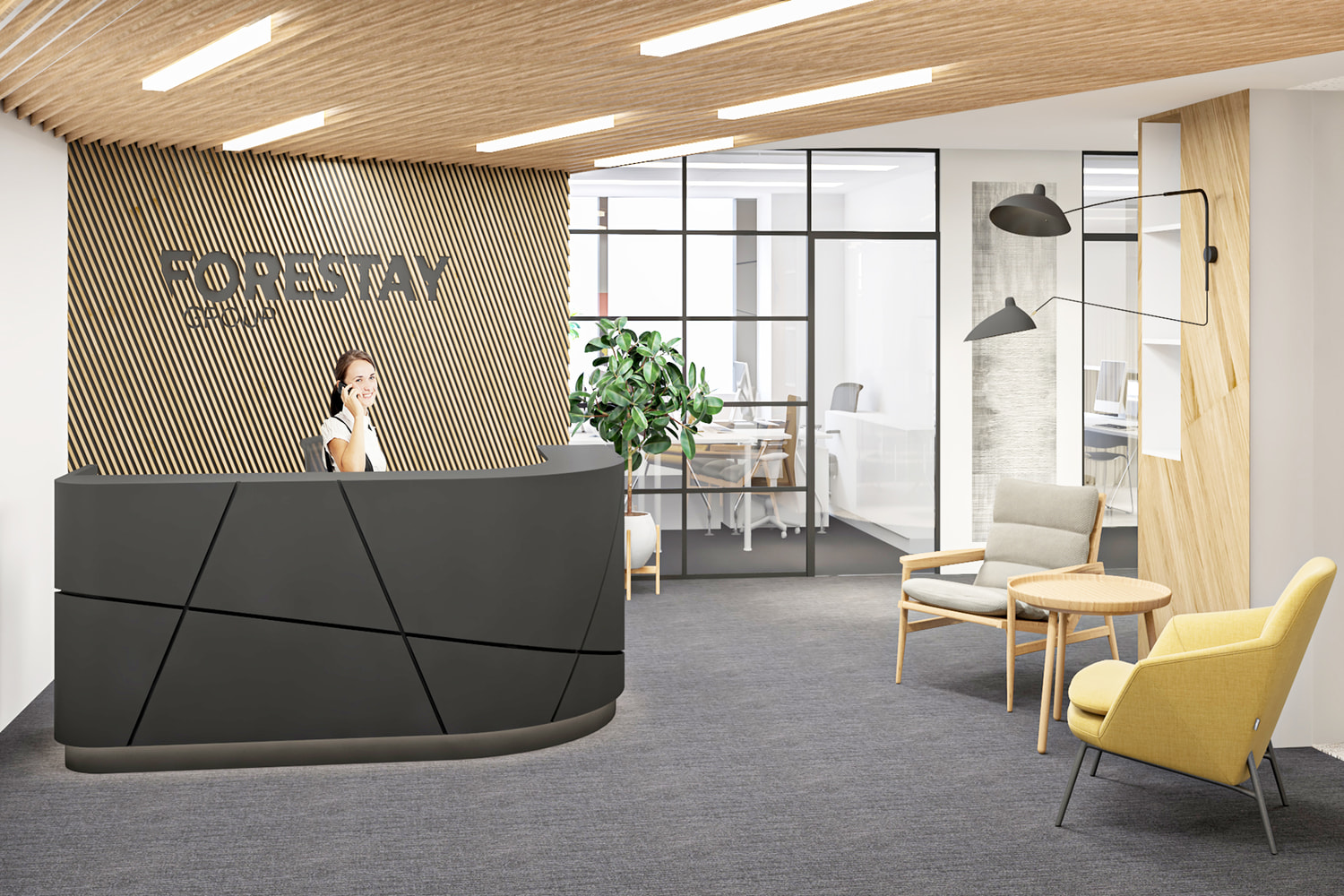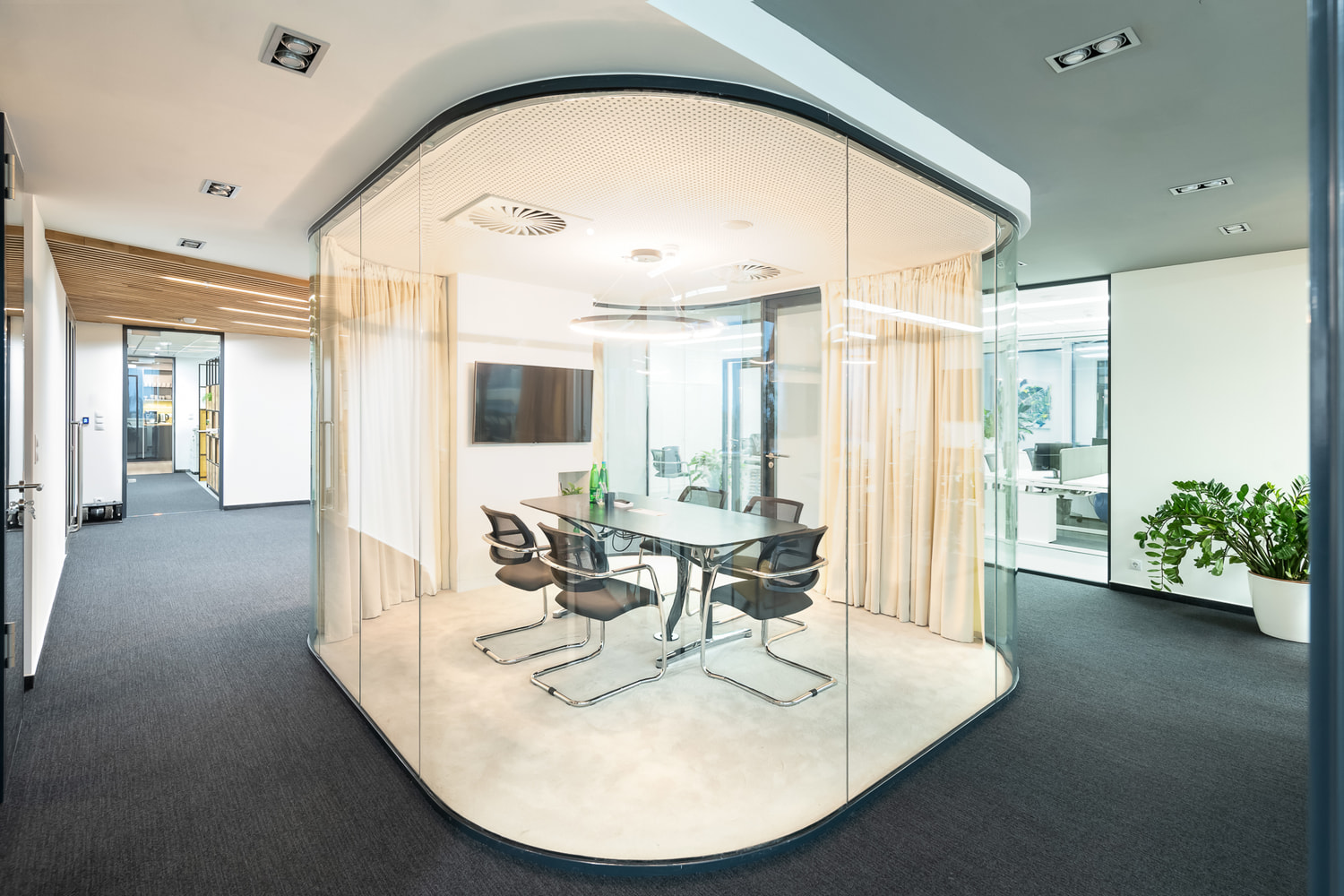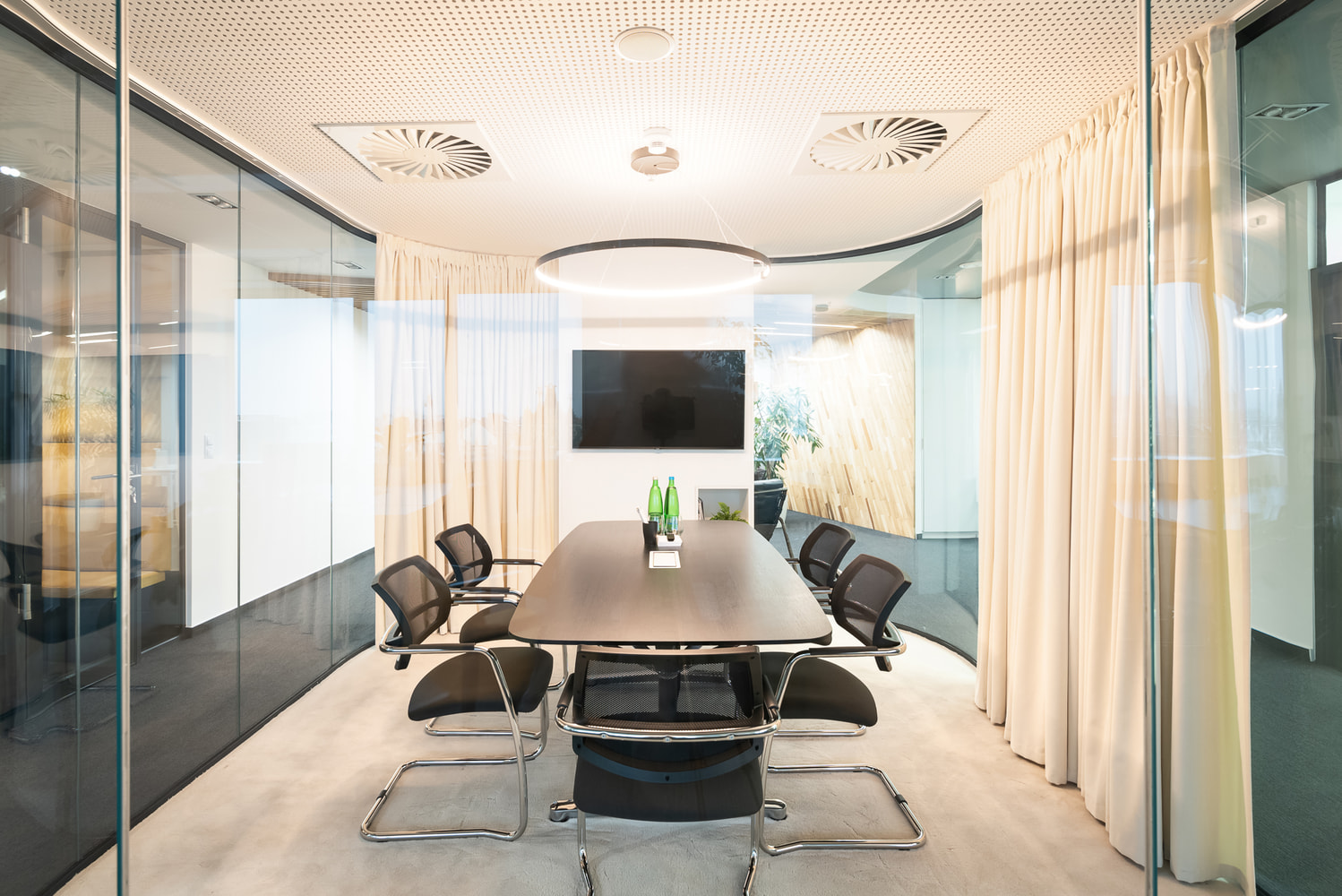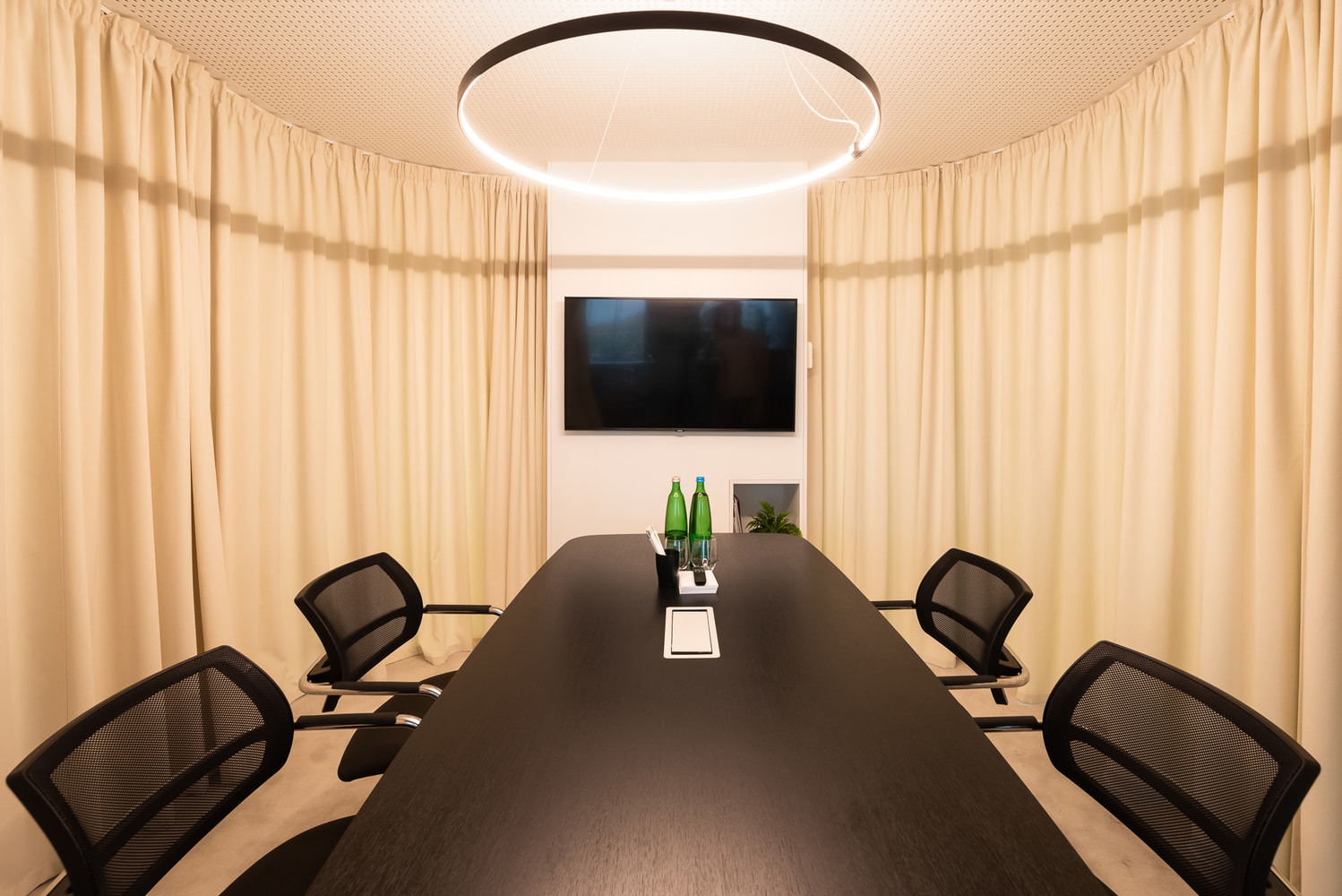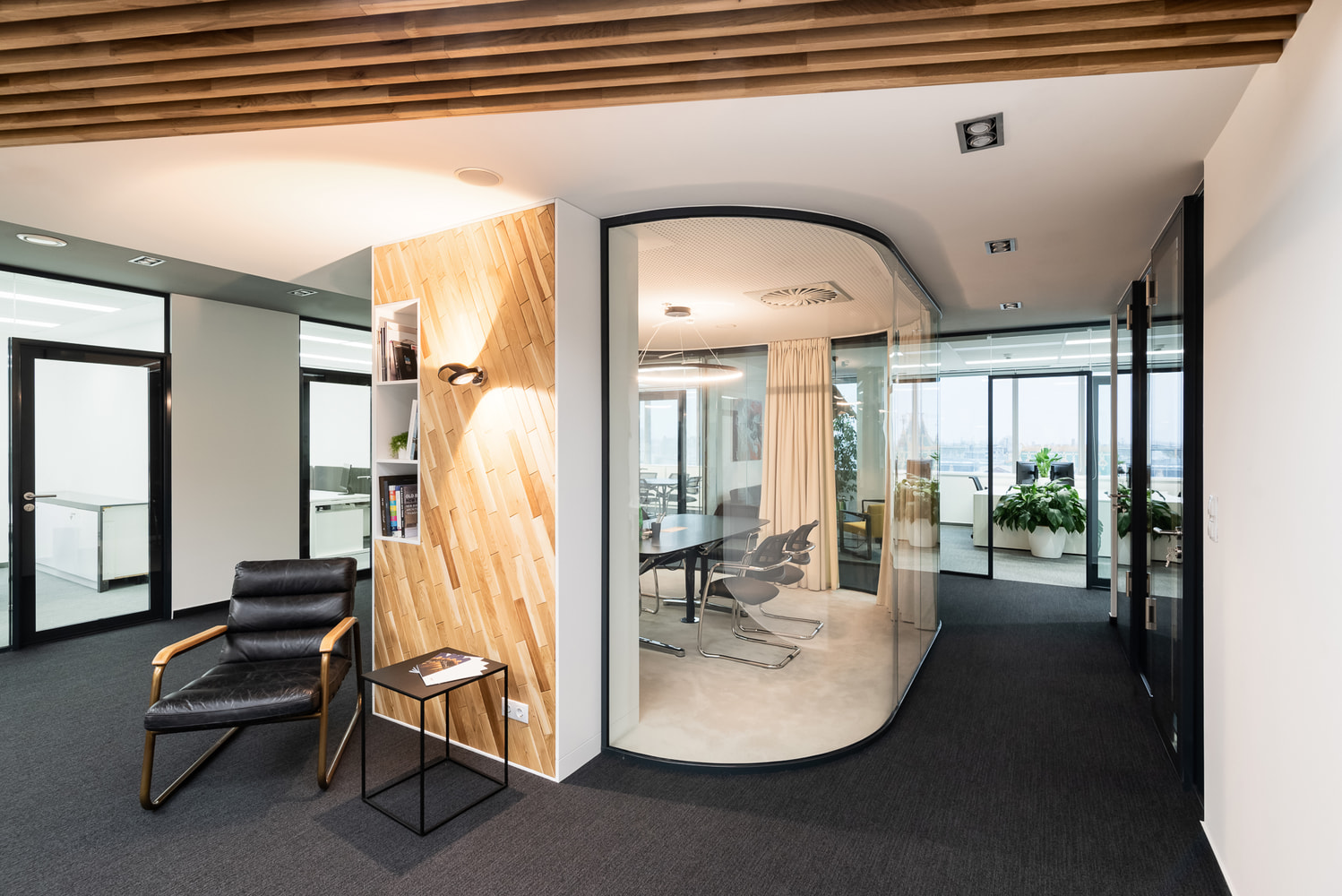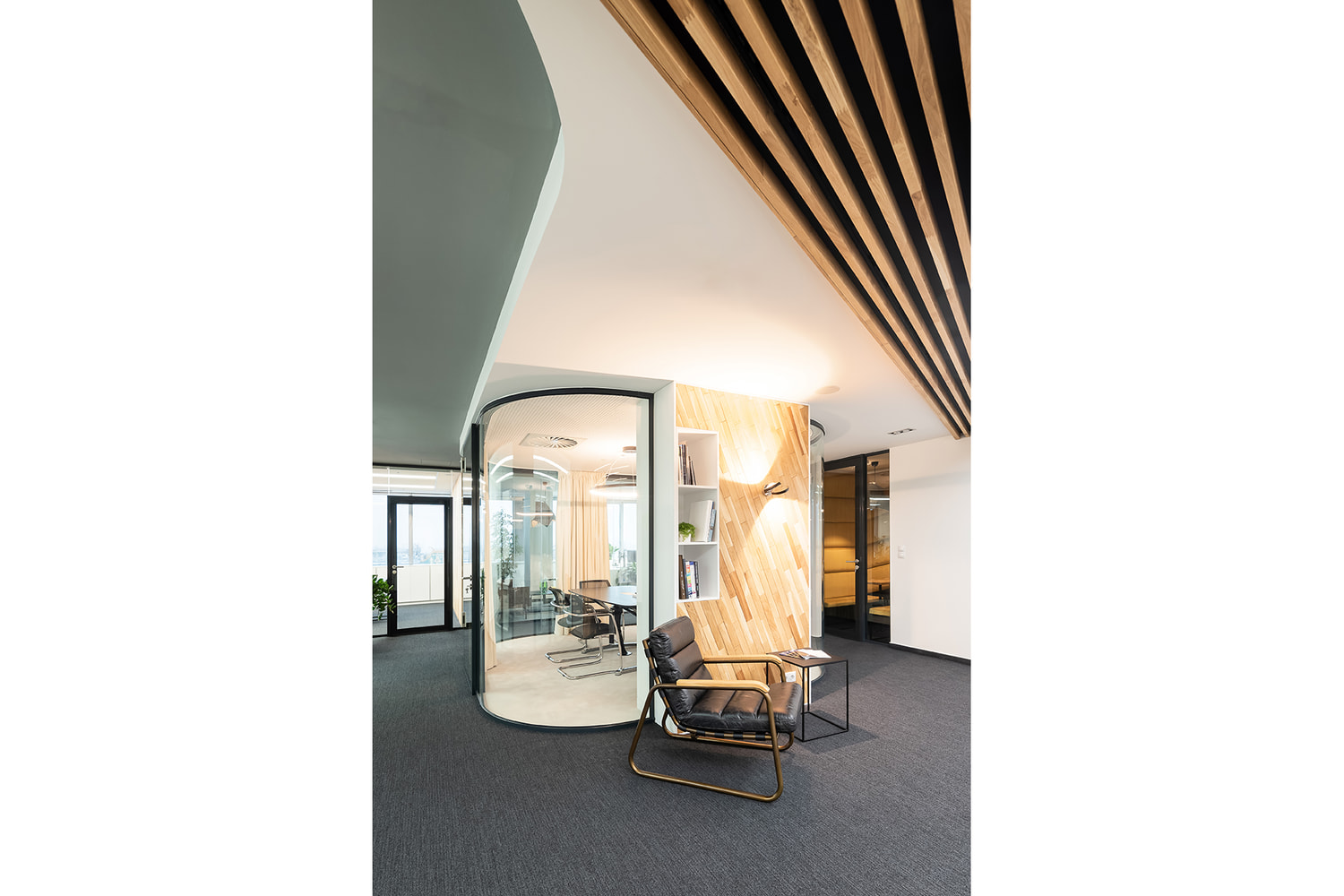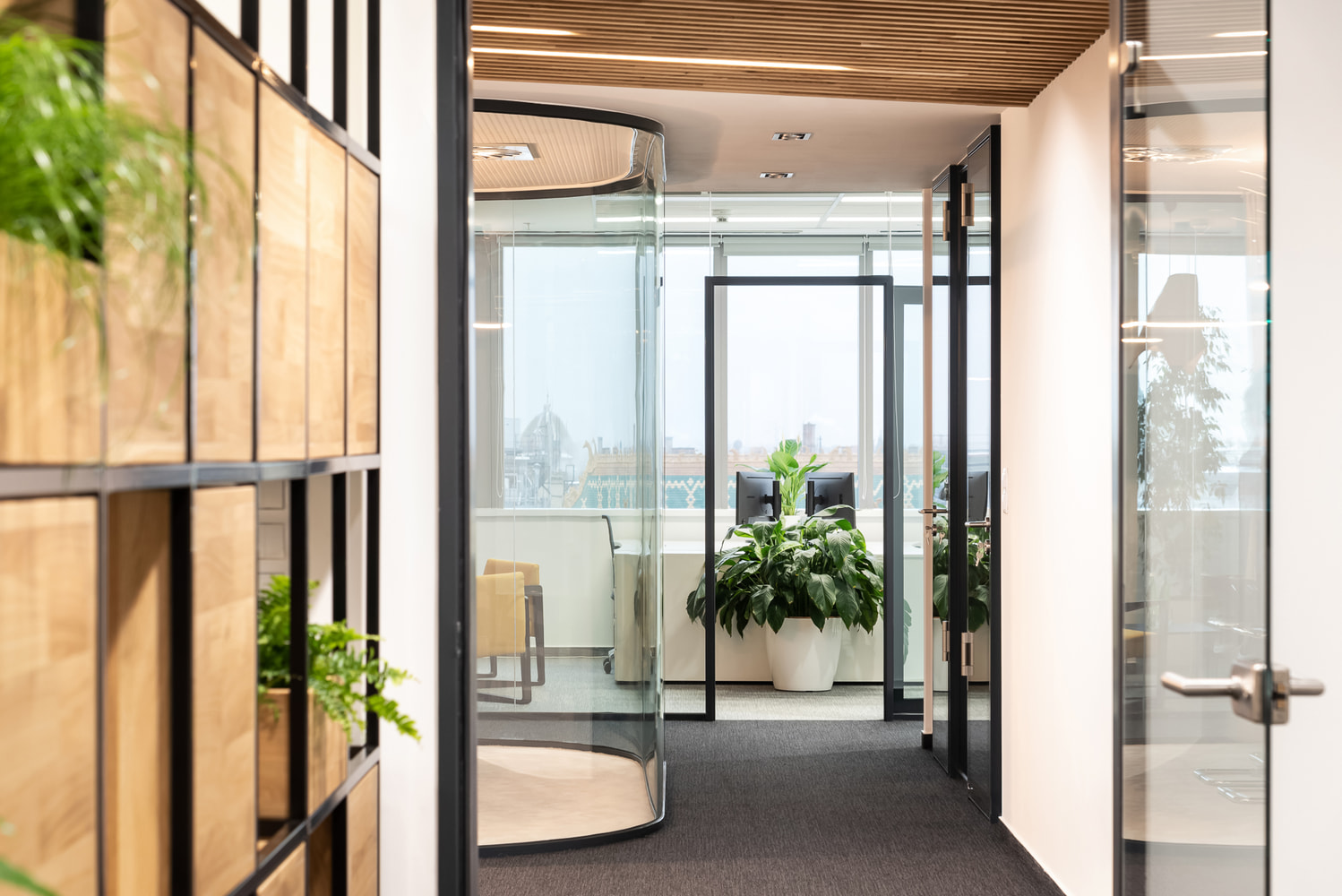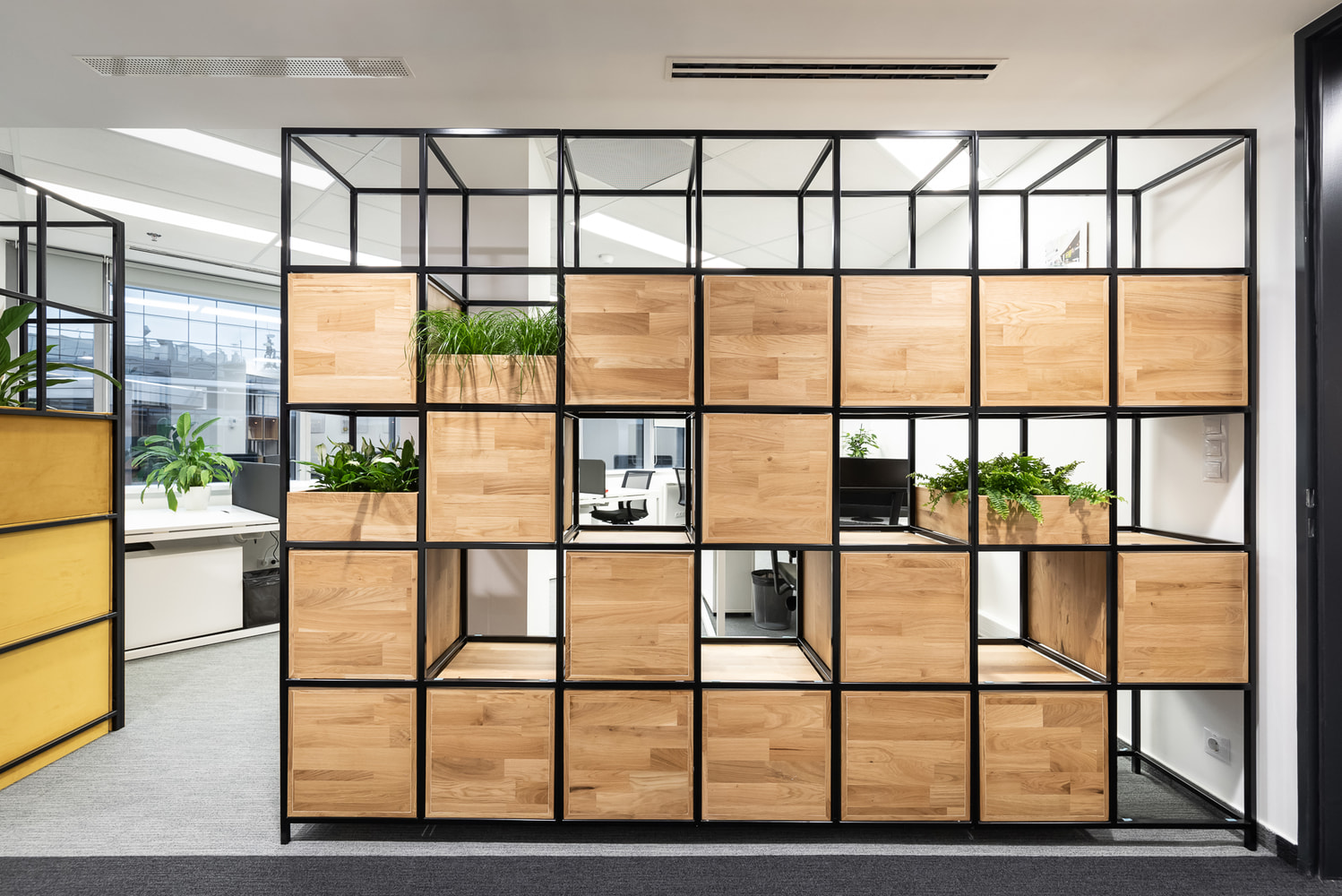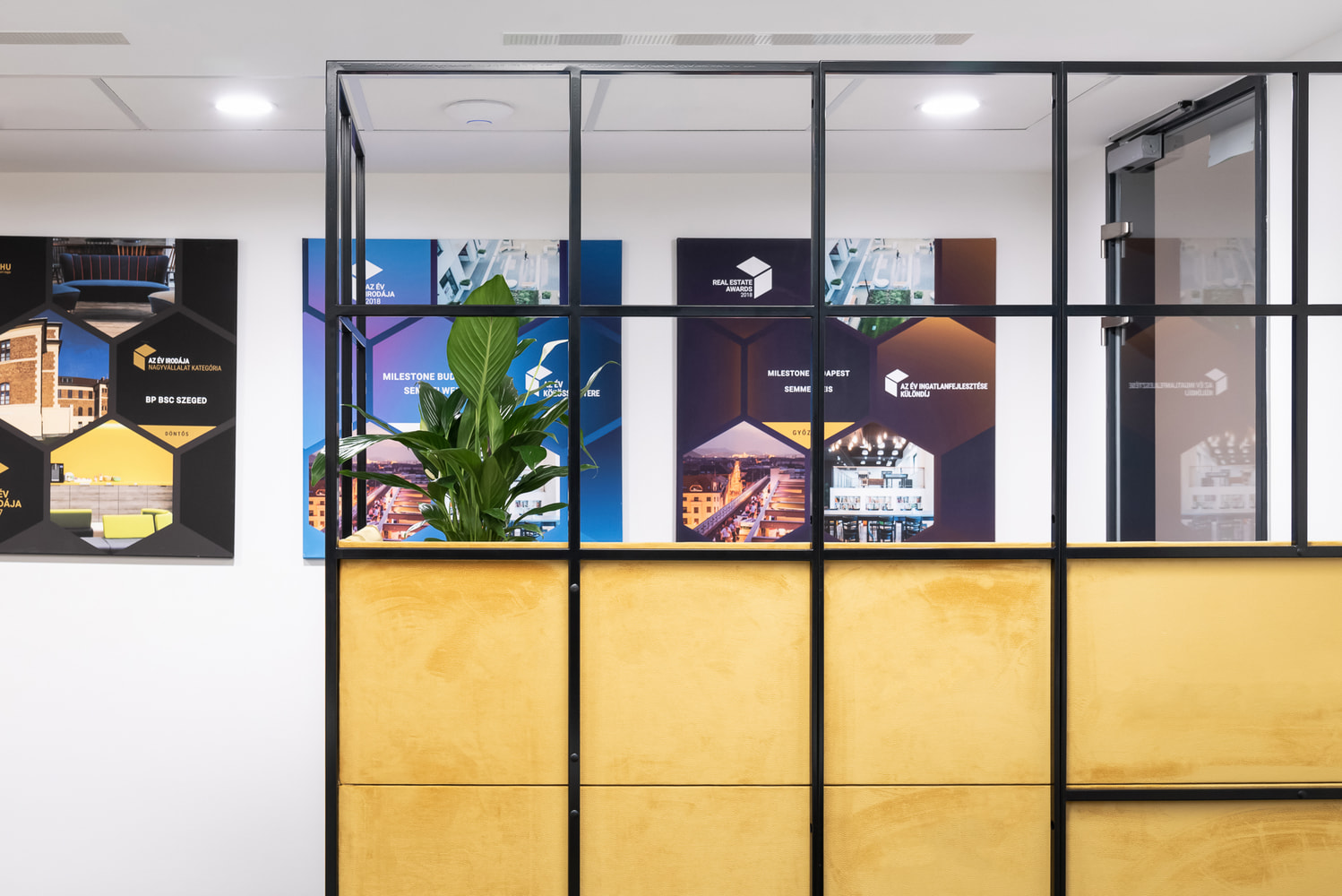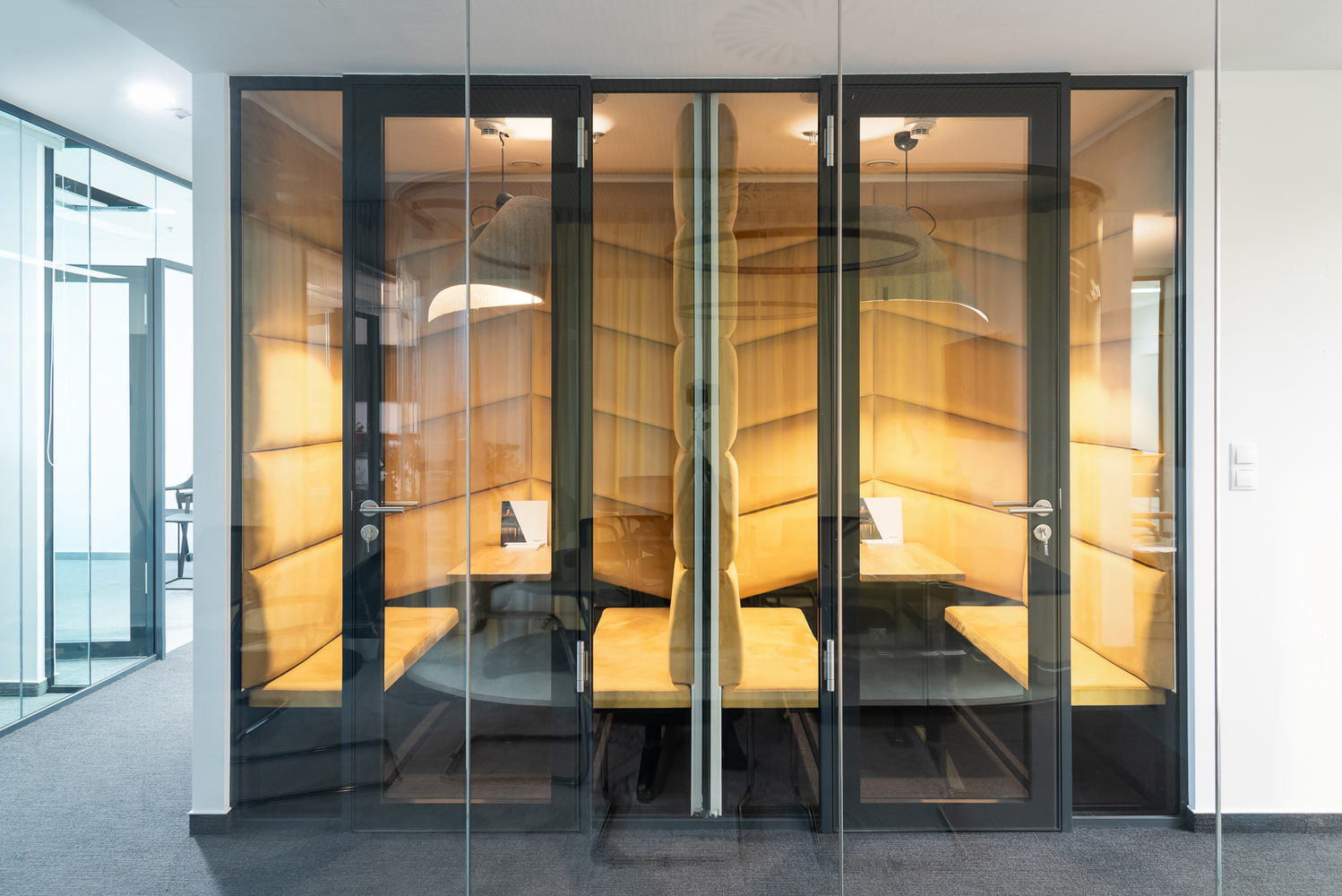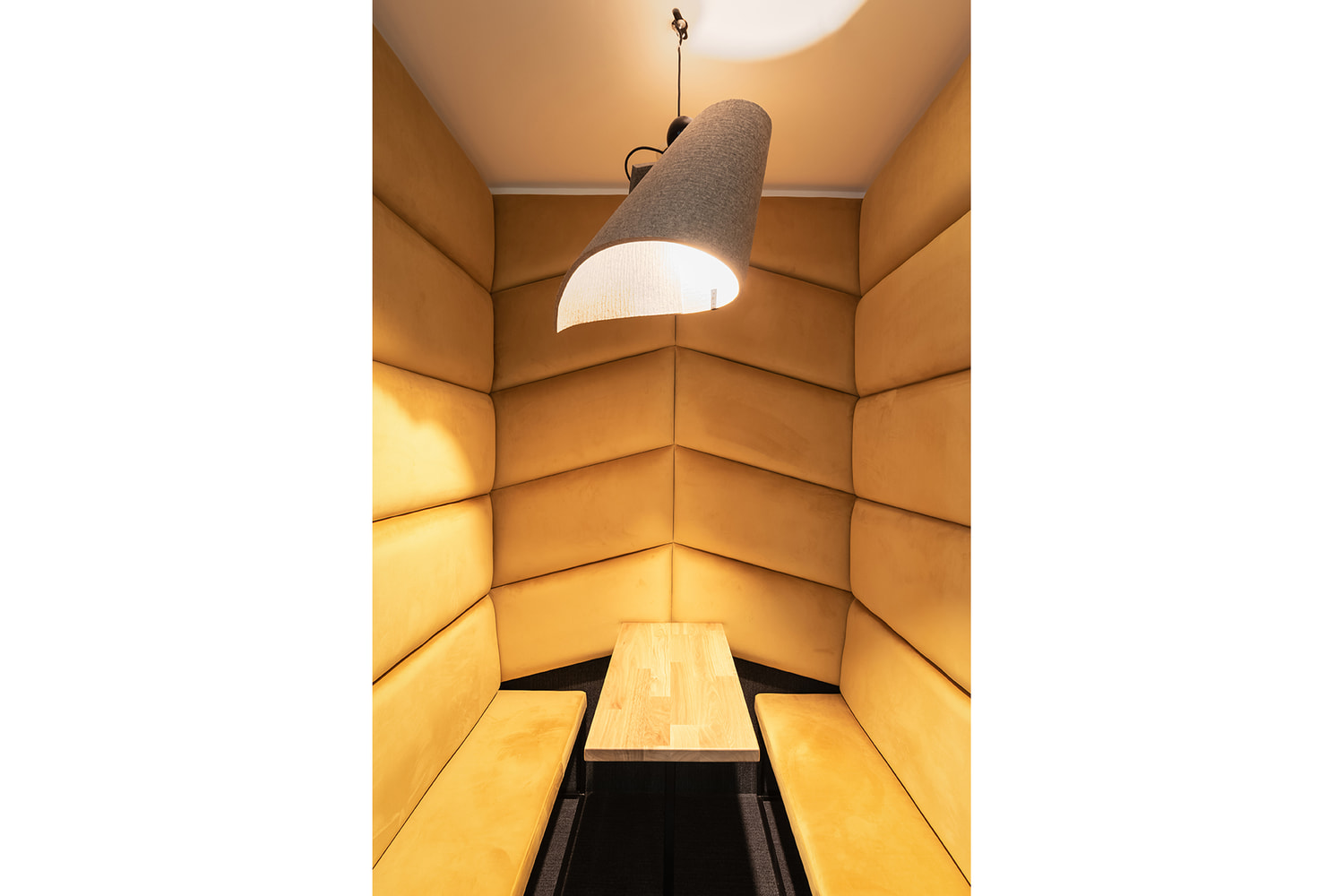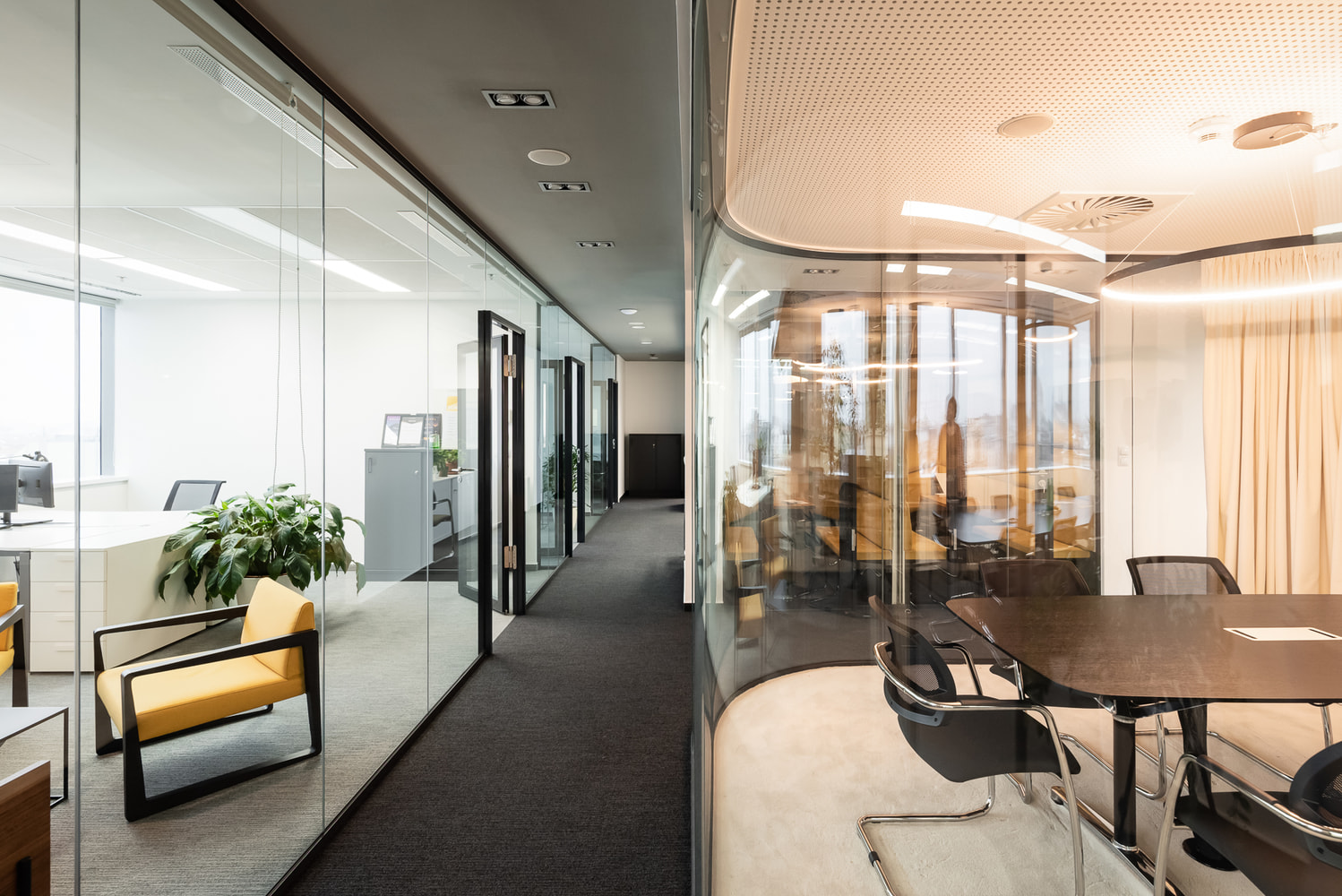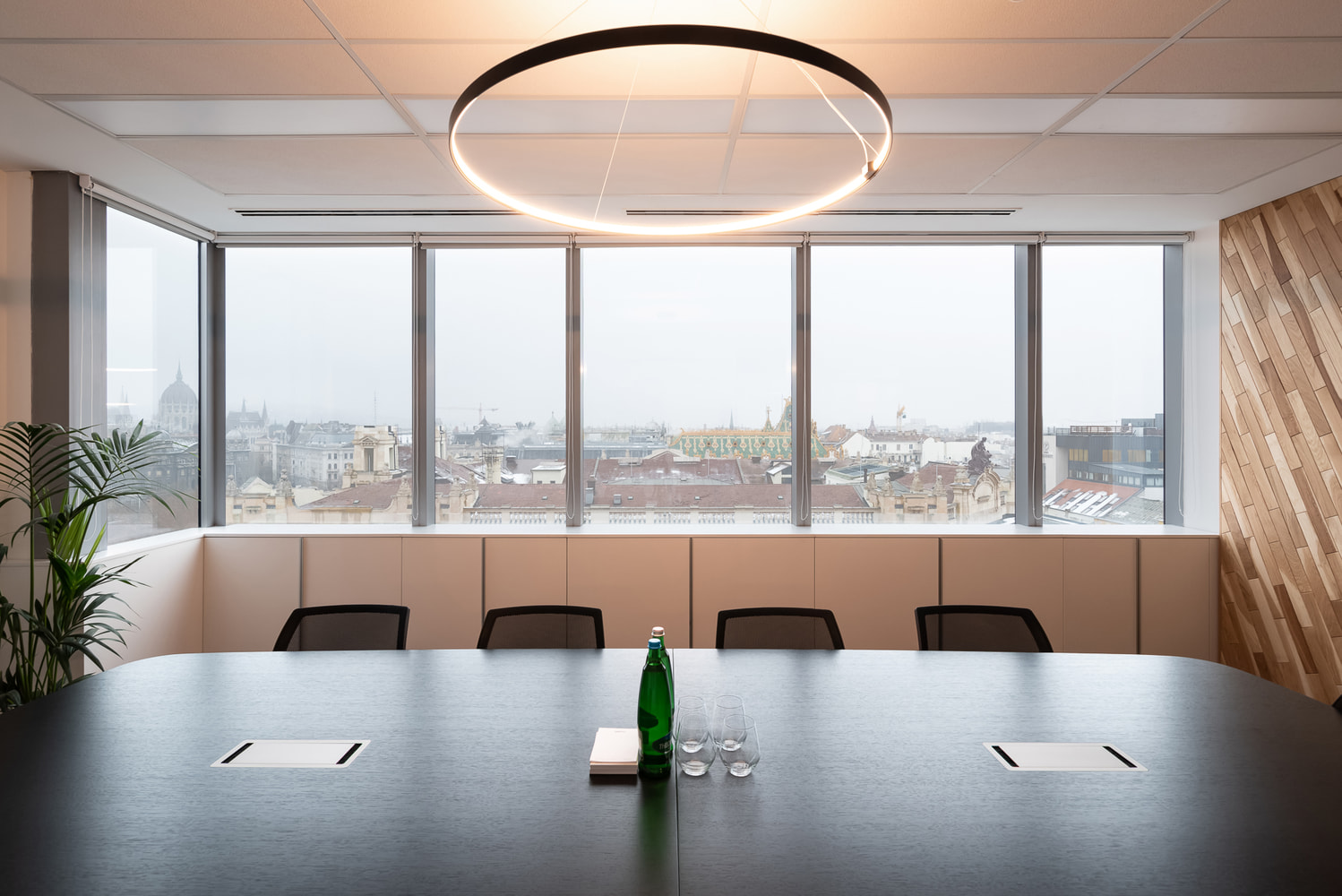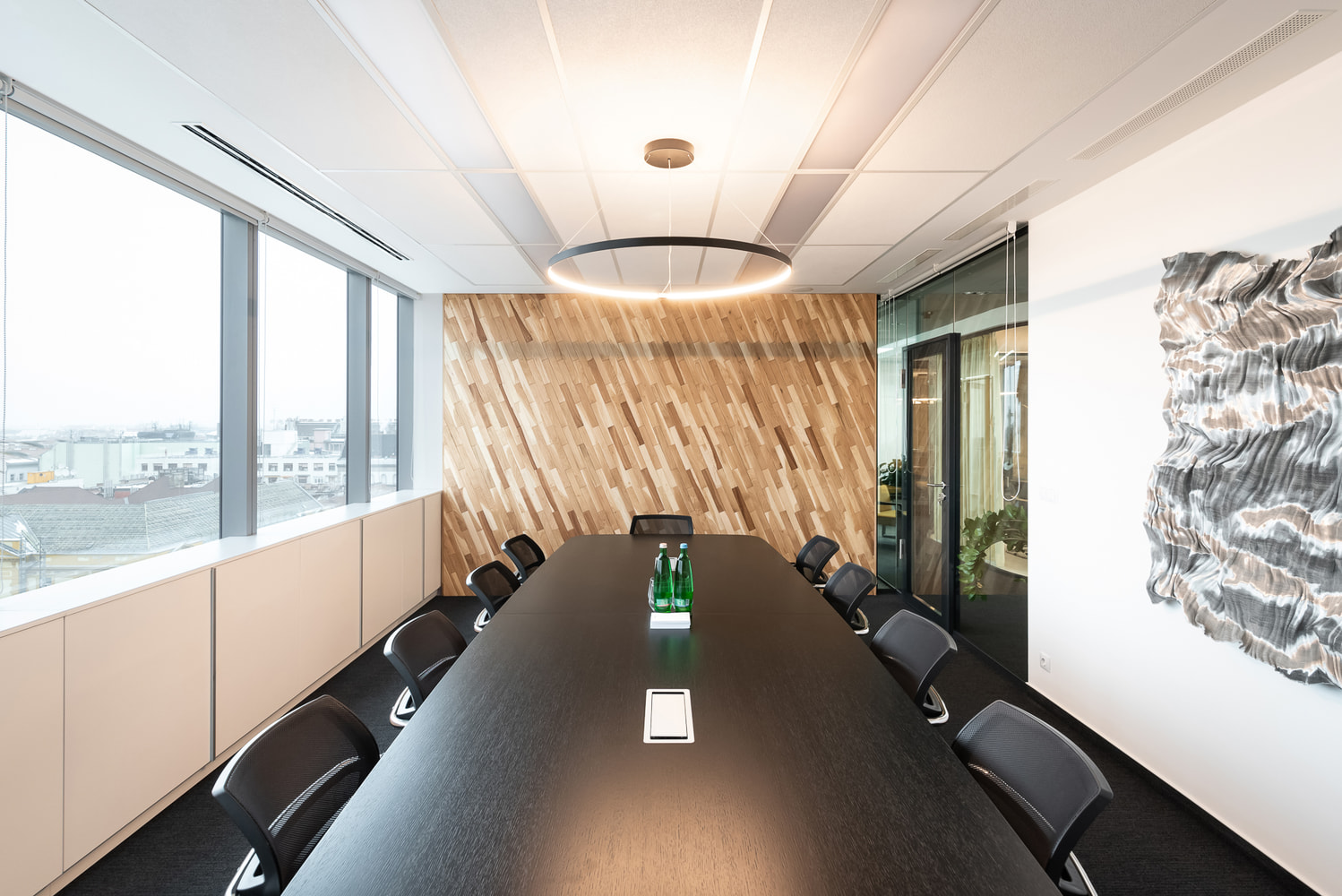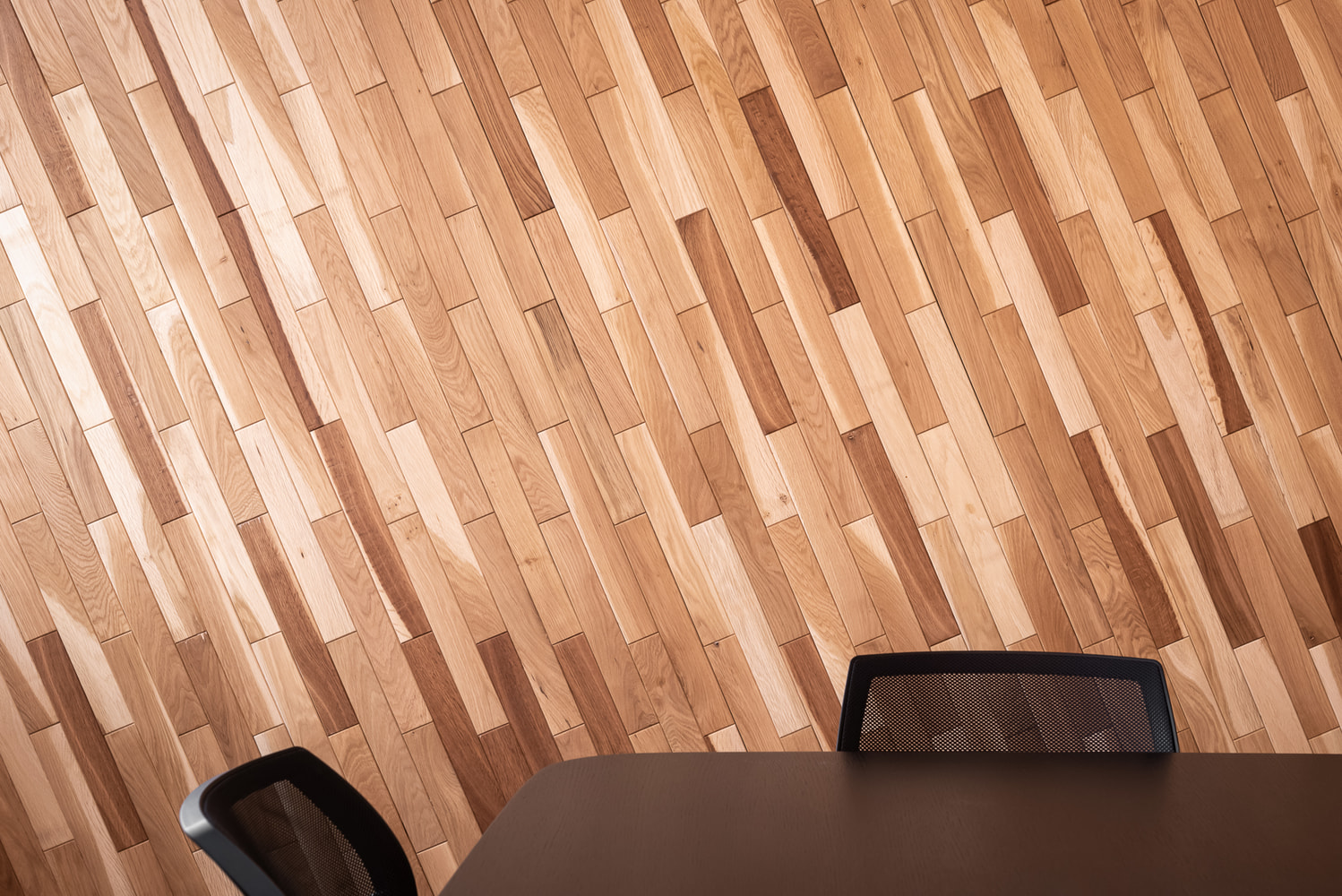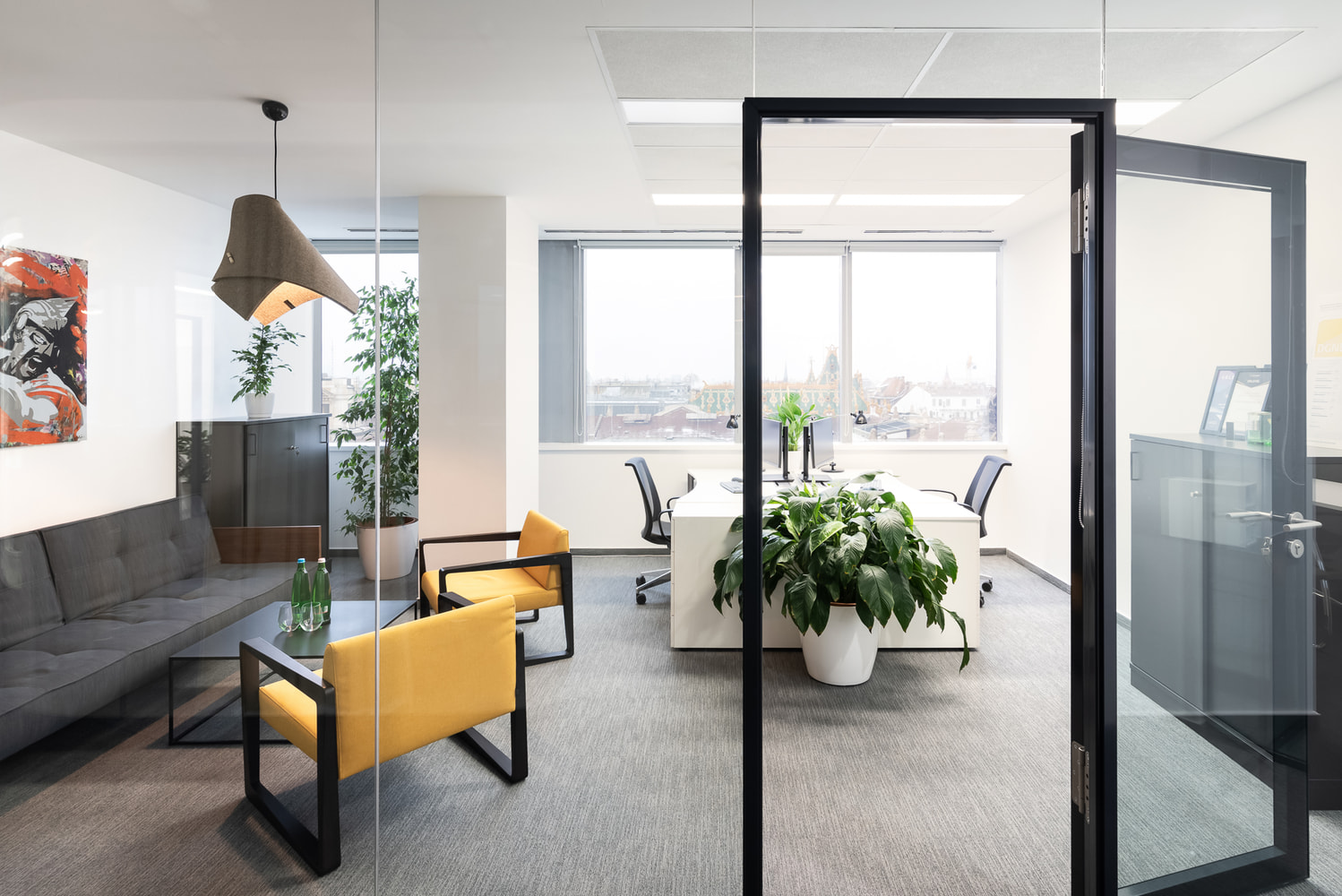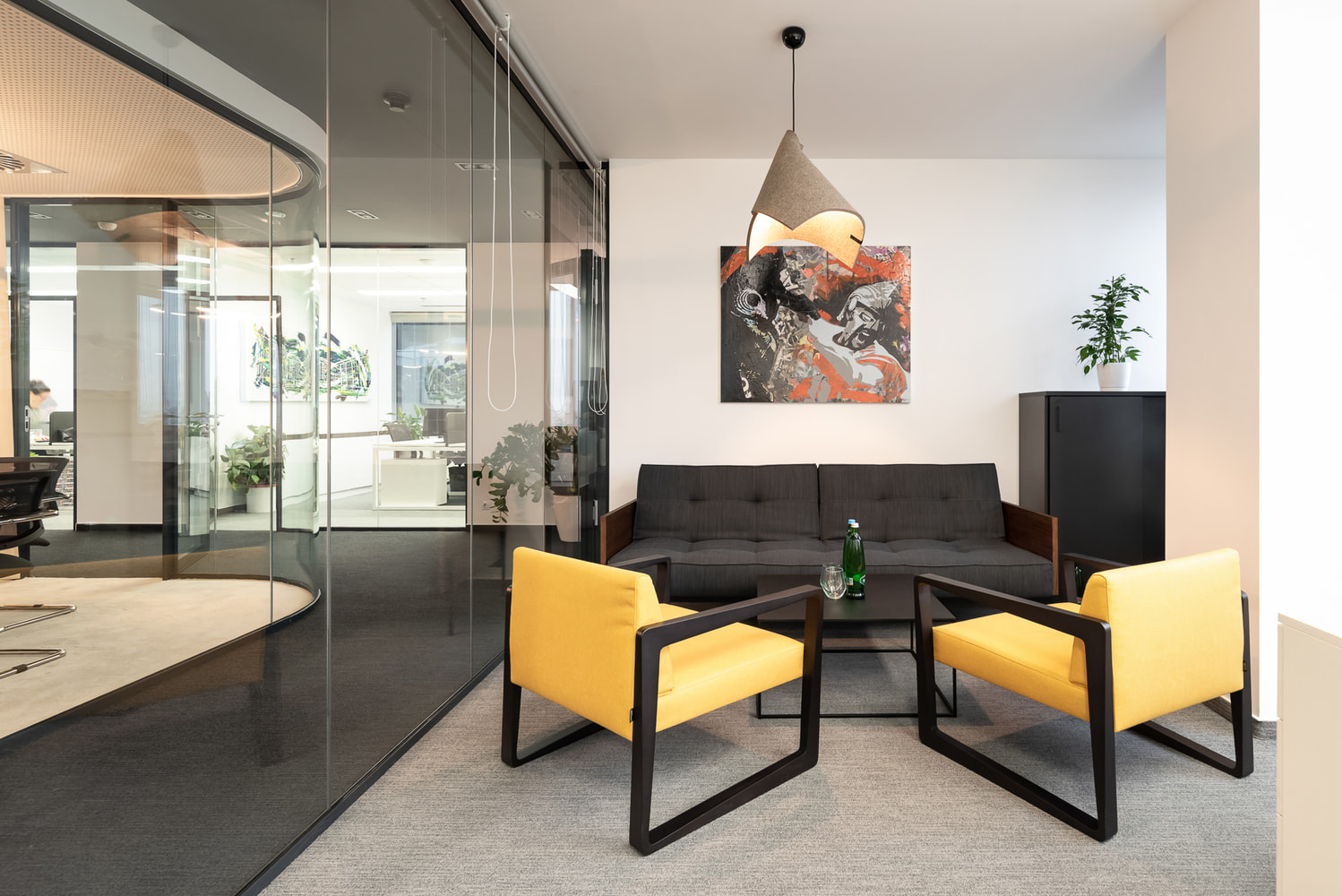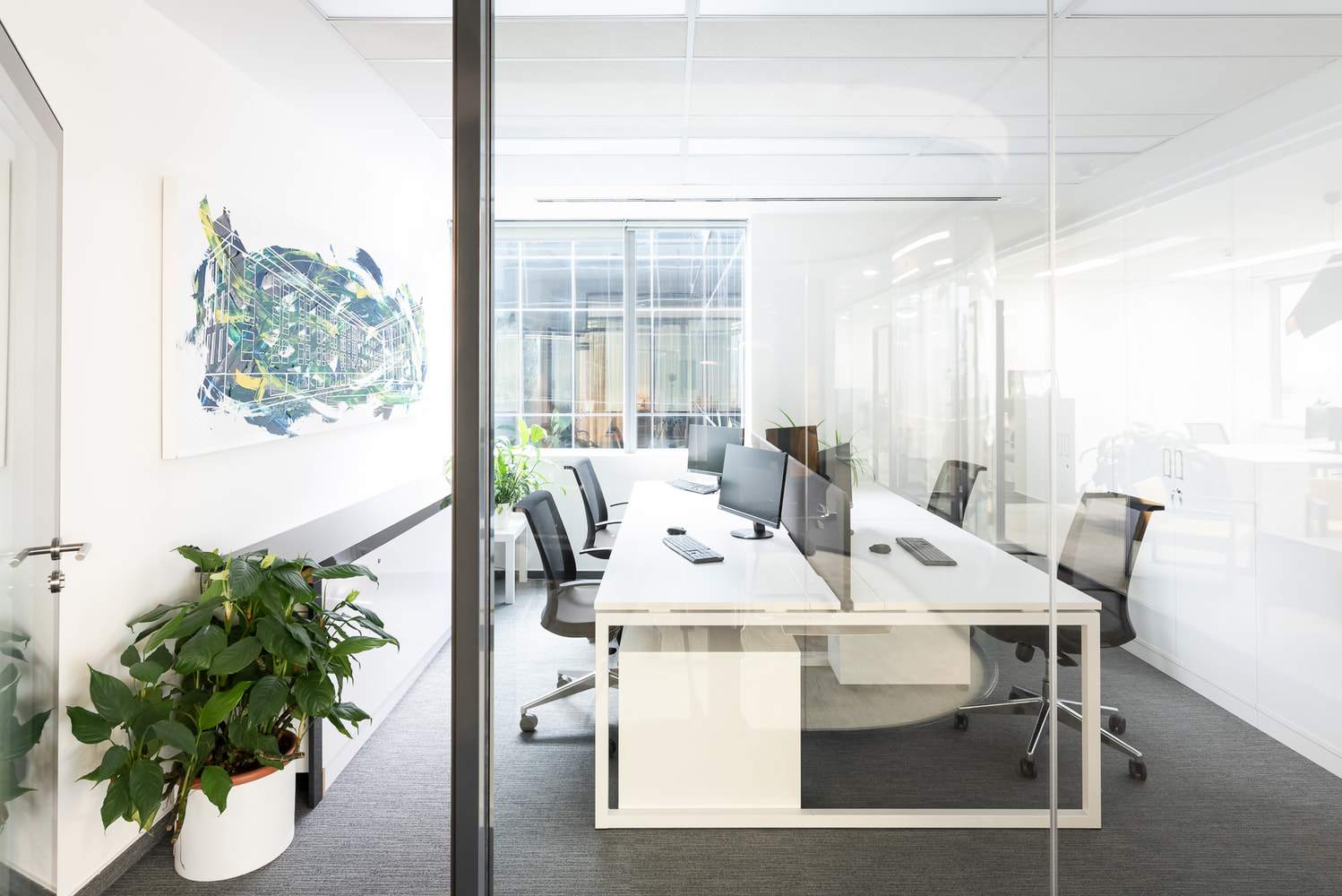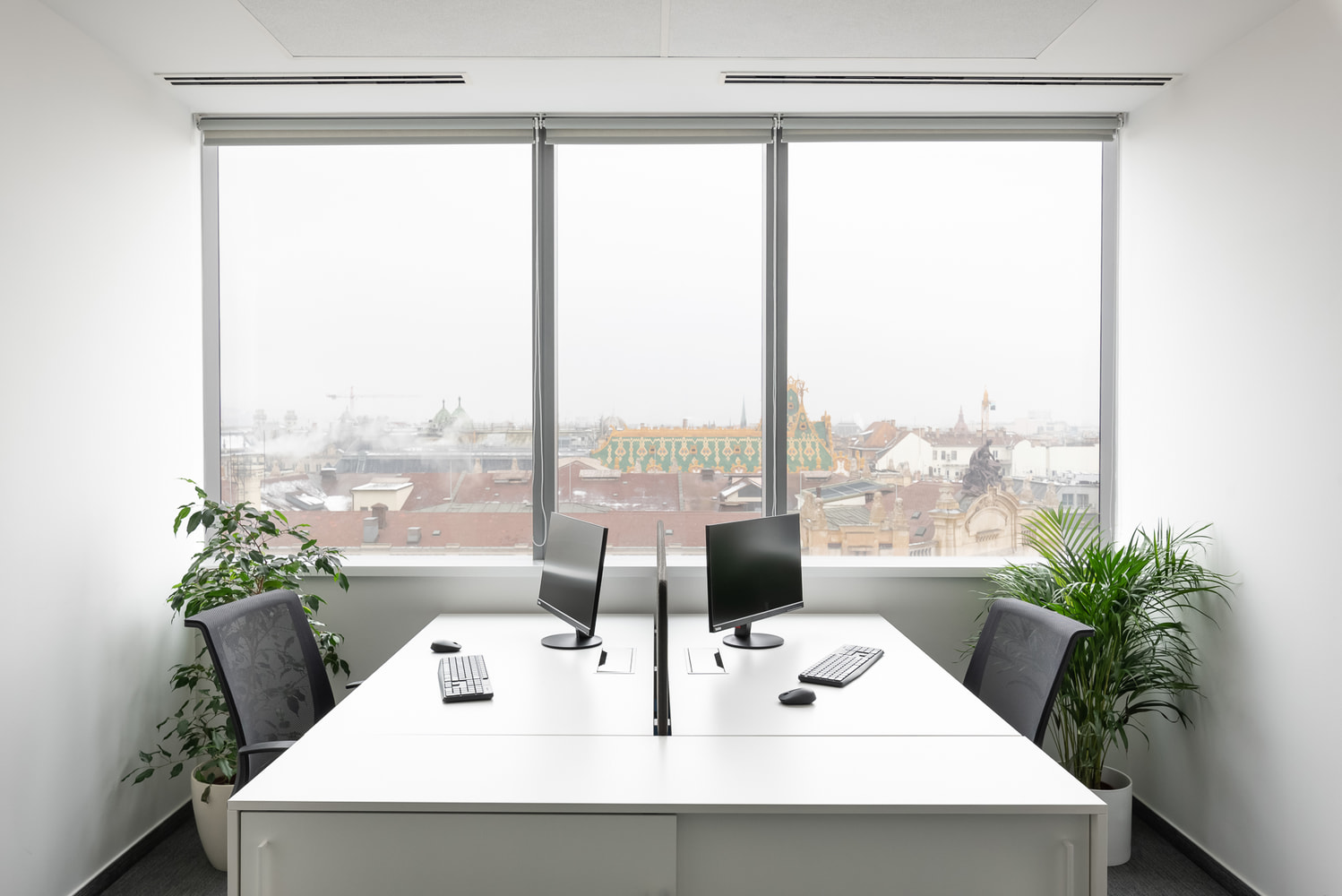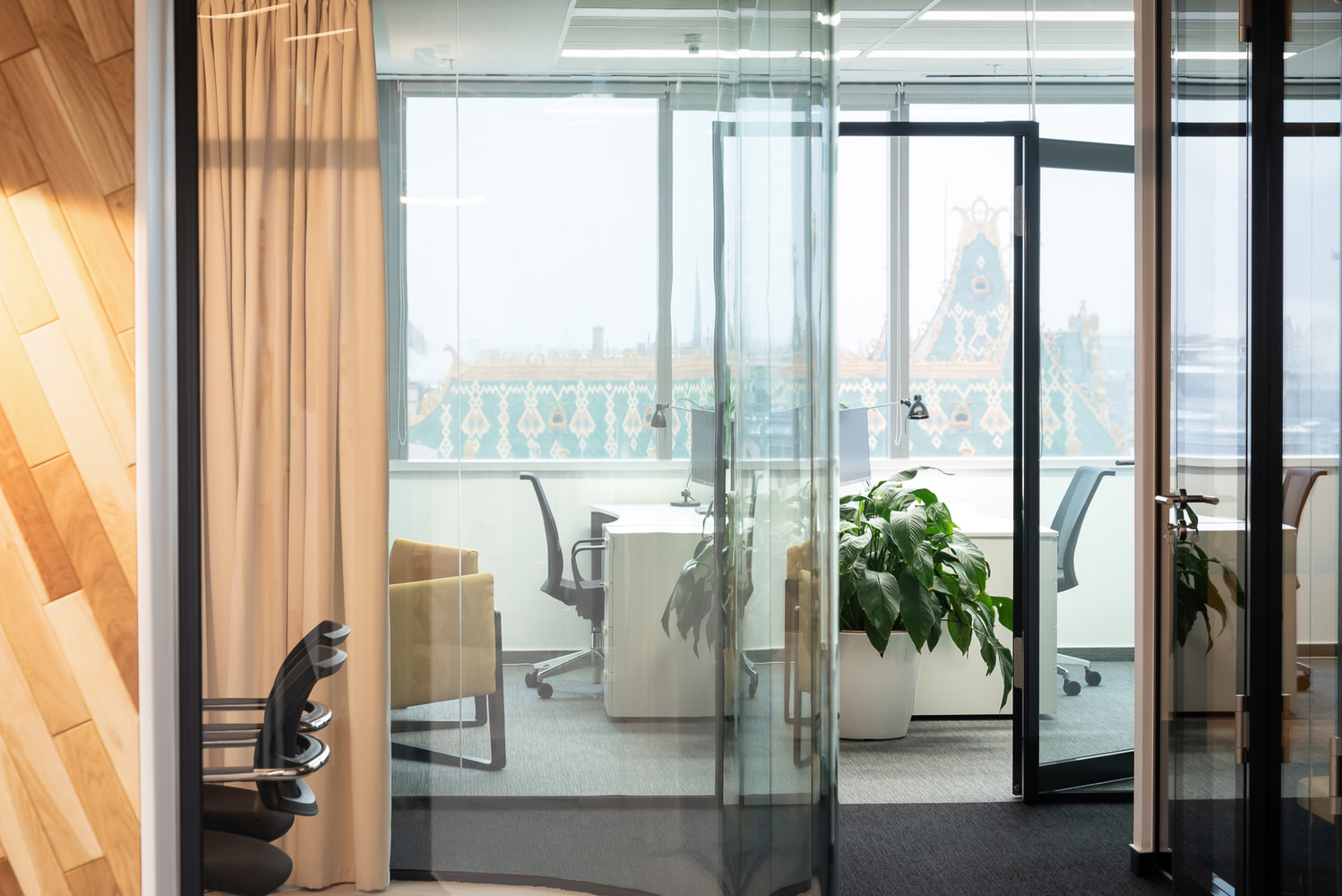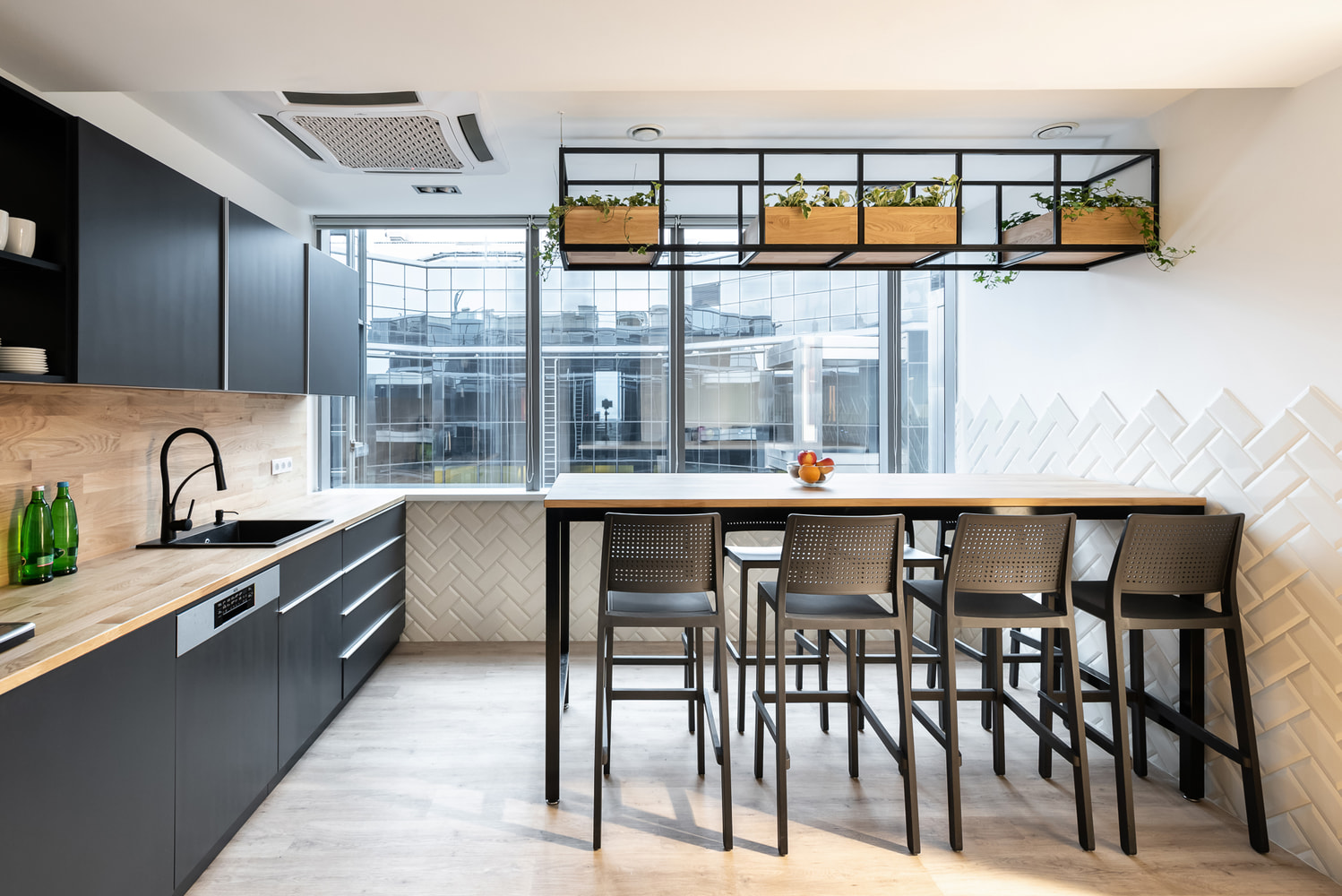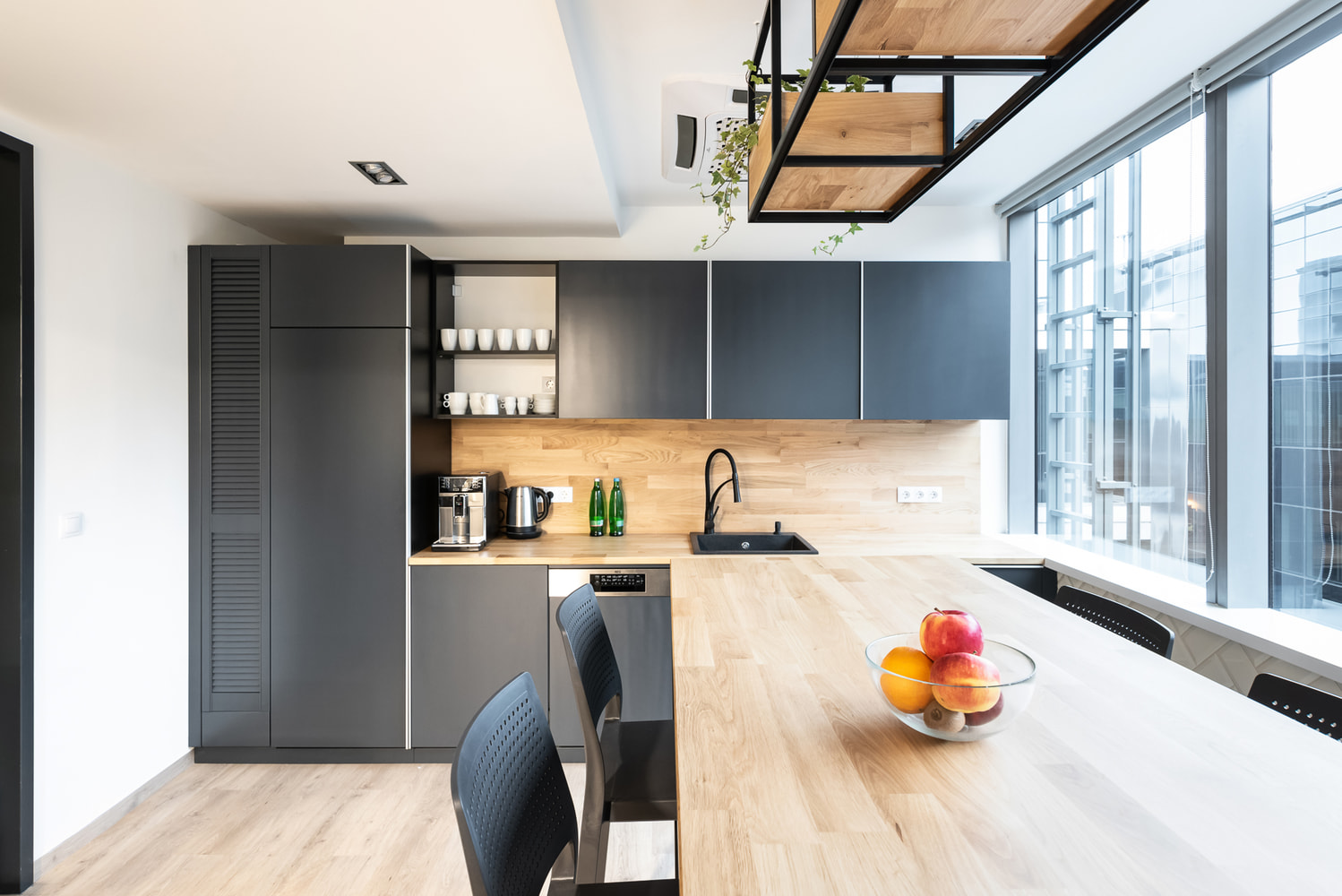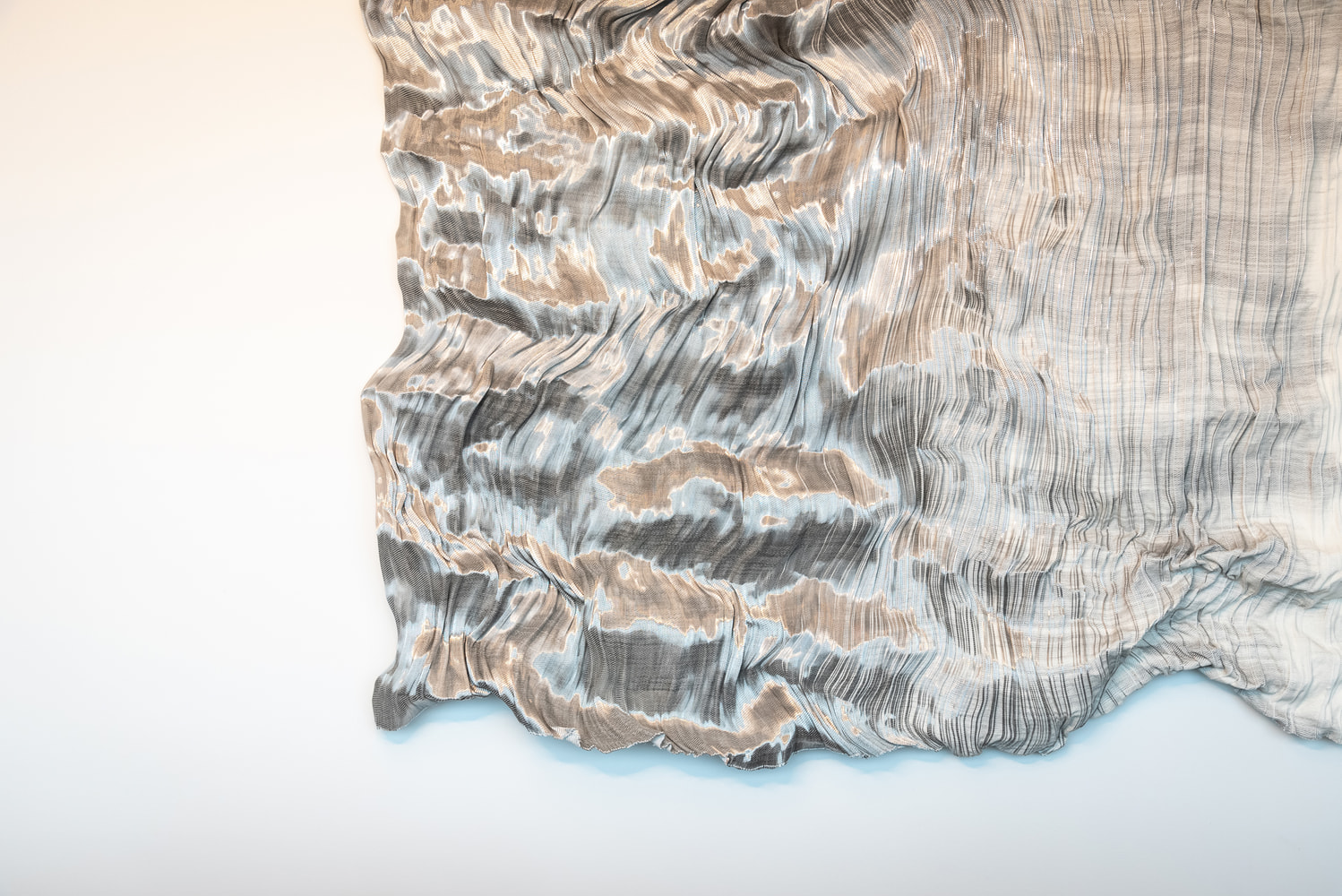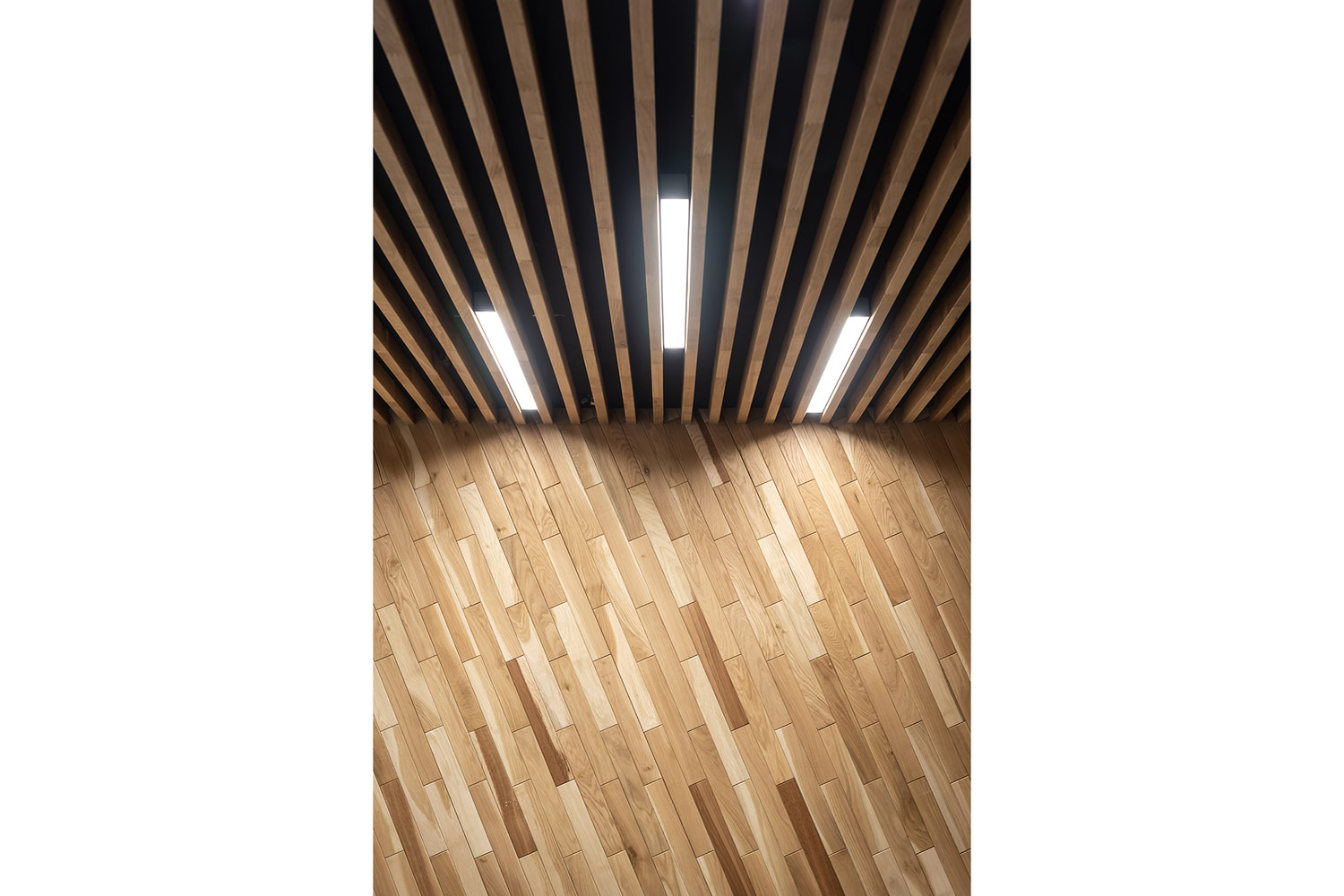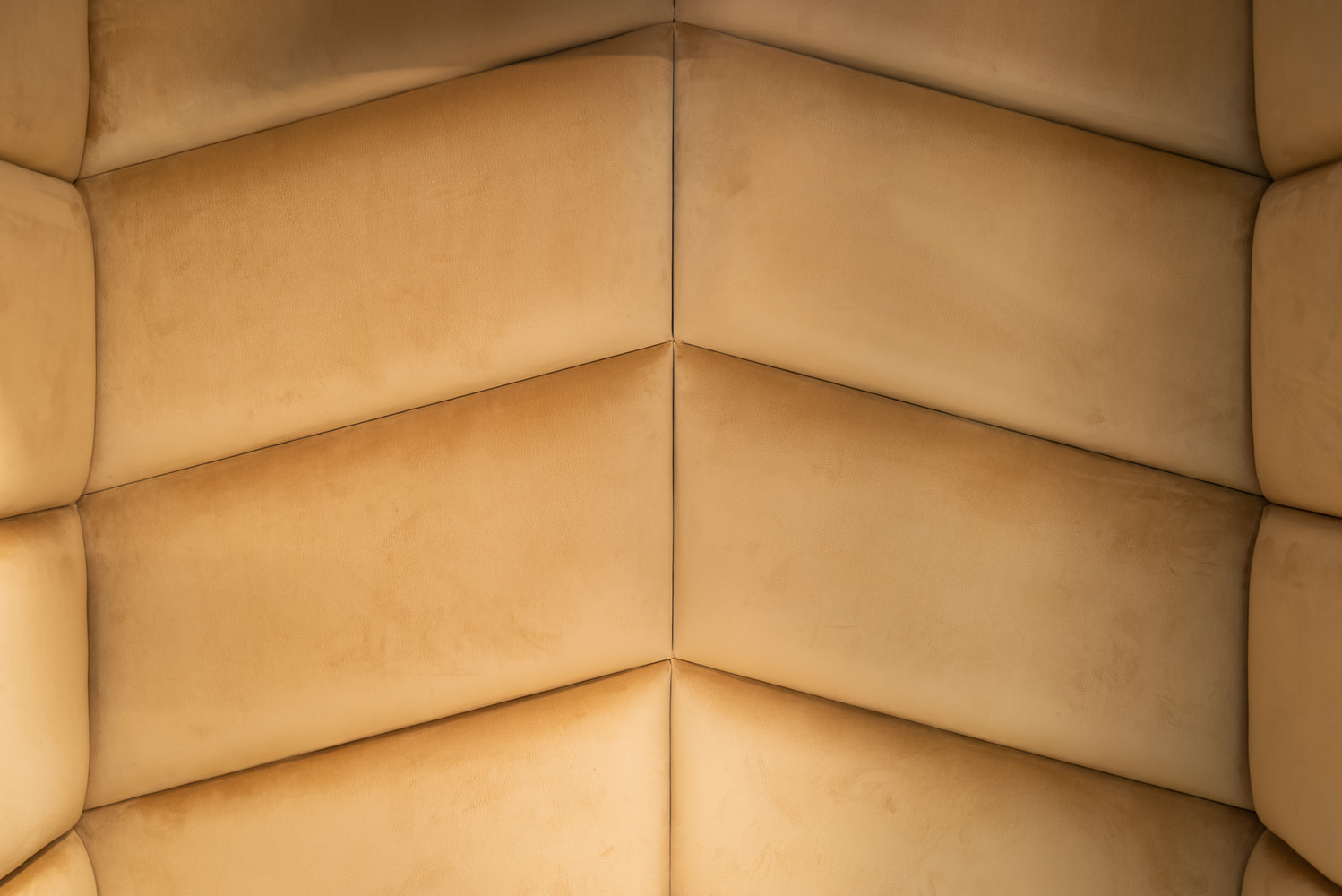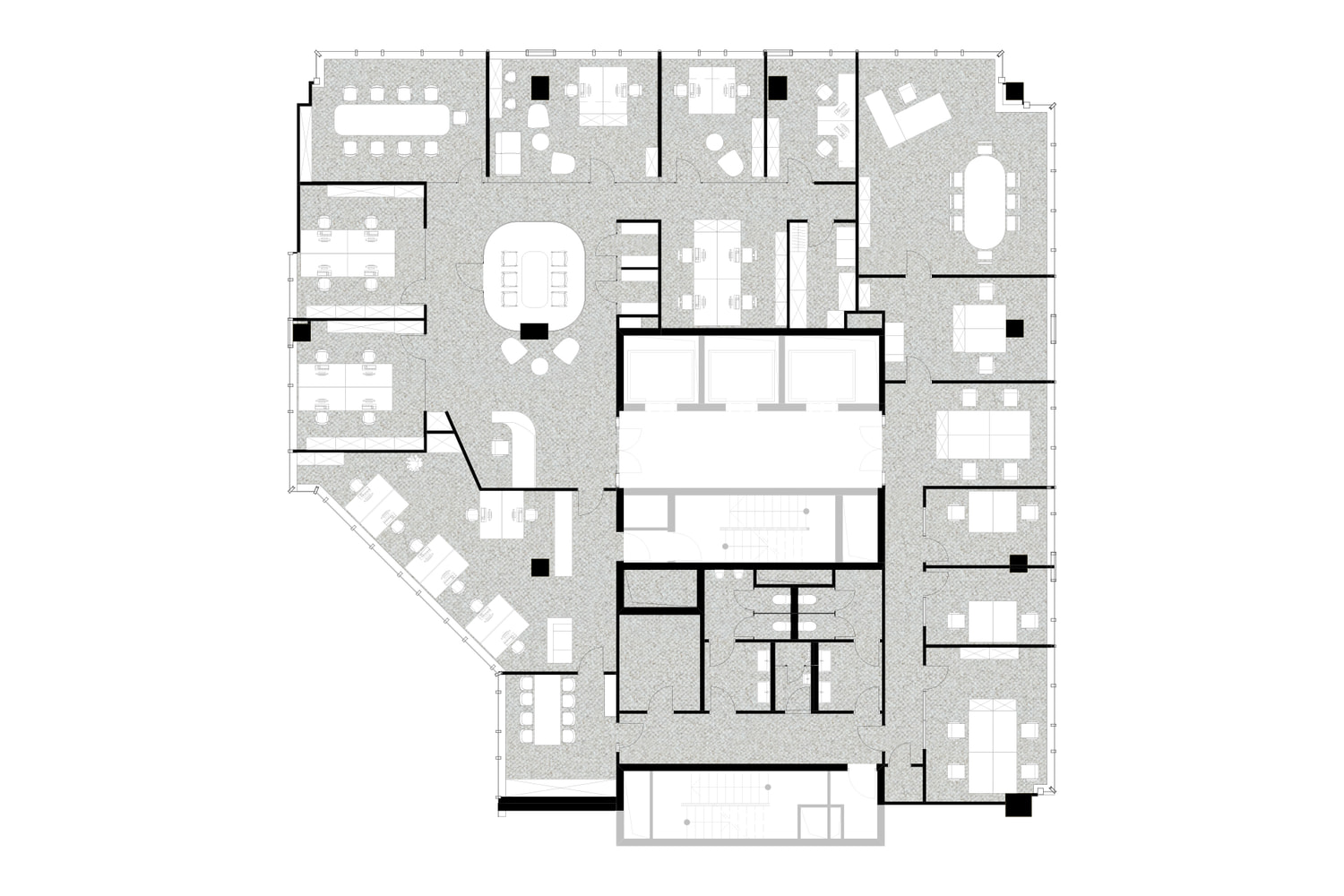 Forestay Group headquarters
Transparency and pureness
Forestay Group seeks out and implements complex real estate development projects starting from the concept and funding, through design and construction to the operation. Due to the company's dynamic growth, it needed a new, 350 m2 office space where the five divisions are separated, but are still able to successfully work together due to the functional connections and the smart changes of the space that follow the evolving company structure, while remaining the high quality work environment that it always has been. When searching for a new office space for the team of 27 people, both the location and a representative environment were important factors. Bank Center in the heart of the city turned out to be the perfect choice.
The company needed a high end office space that represents its values. The keywords were: minimalistic design, natural materials, transparency, high quality, elegance and the adaptation of the 'well being' qualities. The result is a combination of monochrome tones and natural colors, with the use of high quality materials and solutions. The location was an important asset: whoever enters will be greeted by views of the Szabadság Square, the Parliament and the Buda Hills. The management rooms are also facing this representative view. The large glass surfaces in the space create a clean and transparent overall effect, which represents the company's most important business priority. The glass surfaces not only create transparency in the interior, but they also let the extarordinary view into each and every space in the office. The 70 sqm area of the reception and the waiting room provides the functional connection and it is a perfect space for smaller gatherings. Its central element is the transparent, glass meeting room with curved edges, which doesn't take away anything from the large contiguous space and doesn't block the view, but can be visually separated with a curtain if needed.
The main elements of the office's design concept were:
Minimalistic design, natural colors and materials (oak wood, white, gray, beige, black), spiced up with the refreshing mustard yellow tapestry of the custom made phone booths.
Transparent meeting room with curved glass walls – a strong visual element in the center of the space, but can be visually separated with a curtain.
High quality, curved reception desk – serves as a counterpoint of the glass meeting room, and has the same radius as the curved glass wall. It's the same color as the curved carpet, and appears to be floating thanks to its smart lighting.
Classy accessories, the works of Hungarian designers and artists – Bloom&Wolf lighting fixture in the management rooms, Komonka metal textile in the meeting room, Hídvégi paintings in the offices.
Well being – it was important to create comfortable and quiet workspaces along with the collaboration spaces where colleagues from different companies can work together. The abundance of plants softens the monochrome tones in the office and turns it into a friendly, livable space.
Interior design concept and construction plans: Nóra Pajer, Noémi Soltész / Nanavízió / 2019
Team: Barbara Talabér-Erőss, Bence Várhidi
Client: Forestay Group
Location: Bank Center, Budapest
Size: 350 m2
Photo:Norbert Juhász
Press: Forestay has set up its representative office in the Bank Center