interior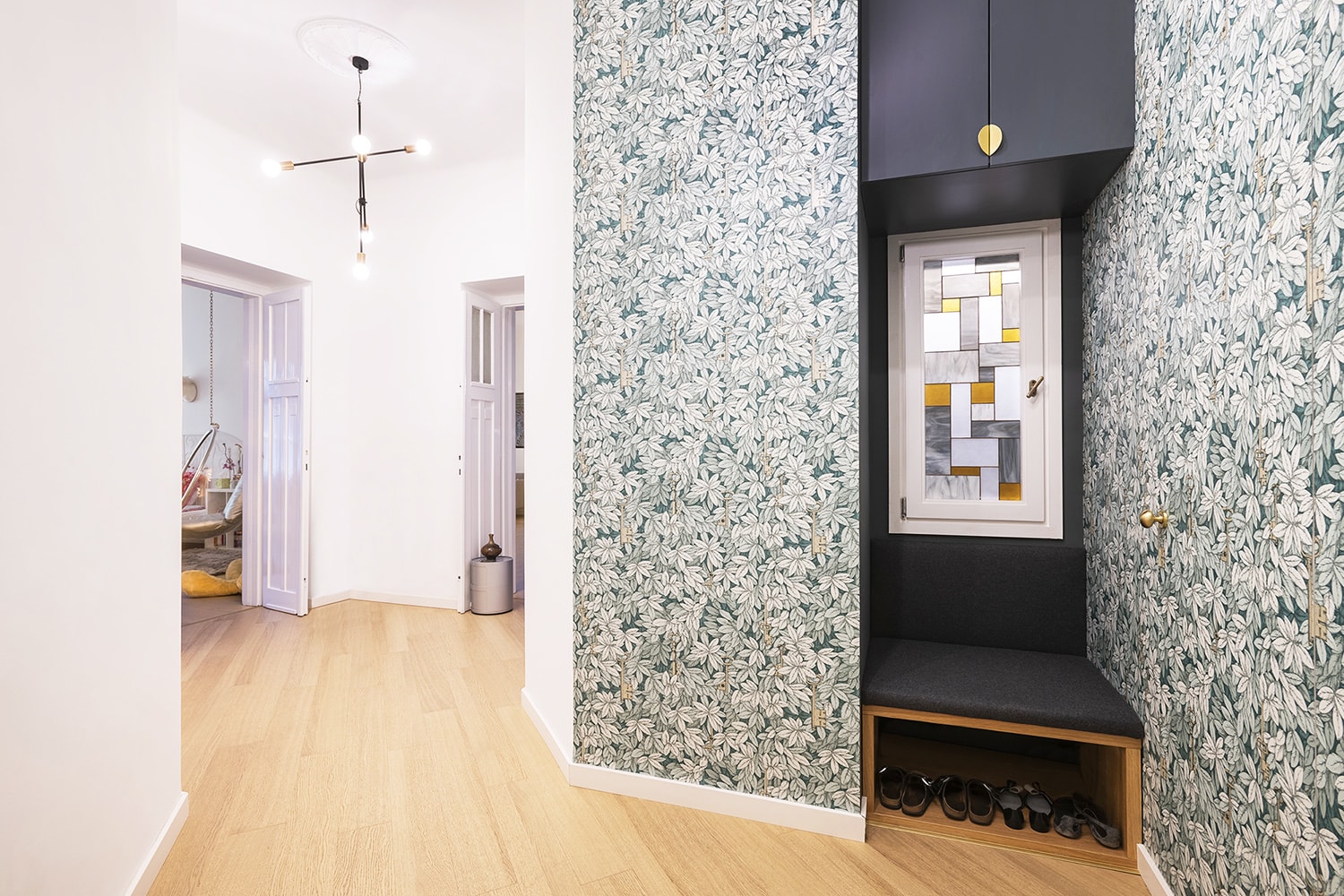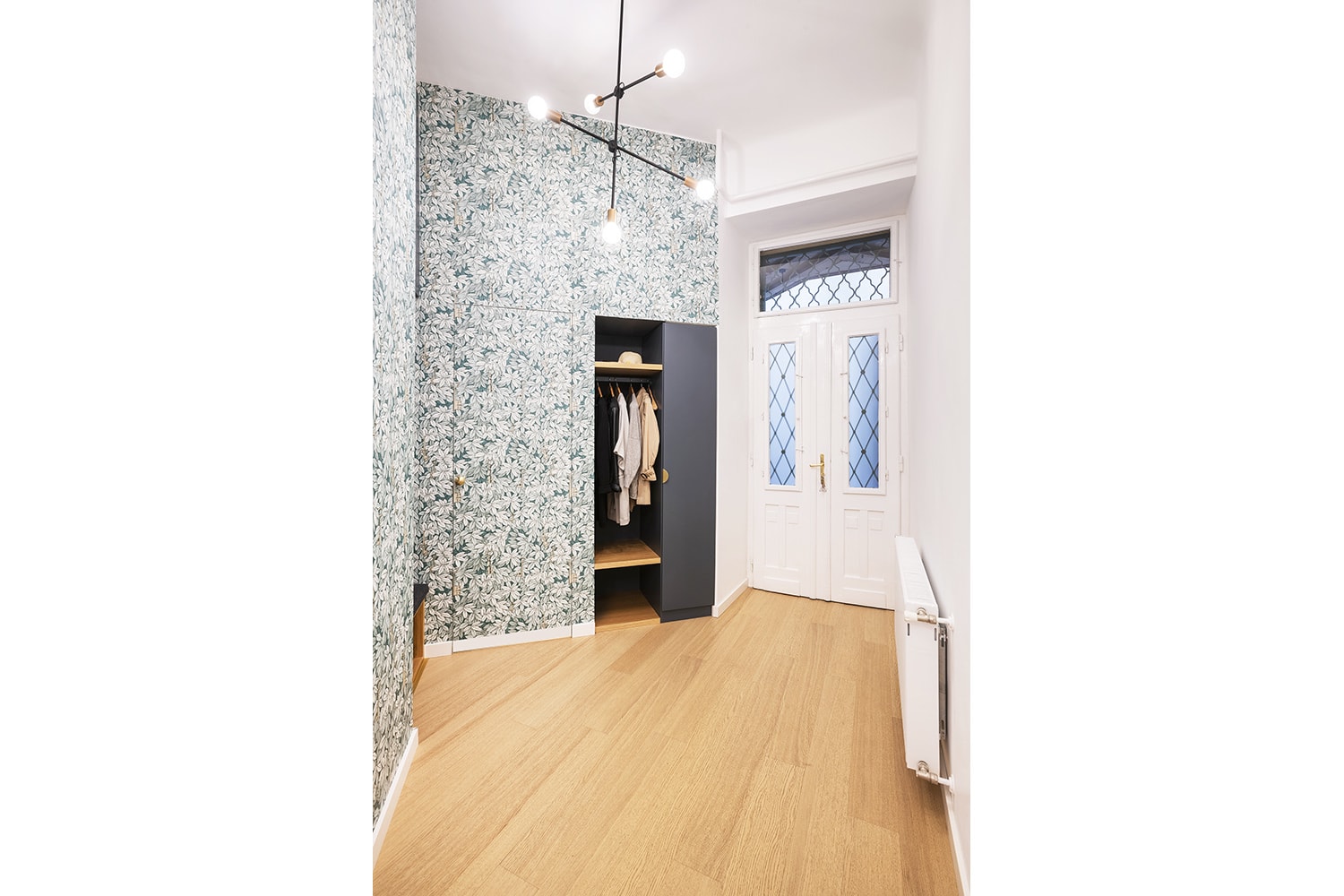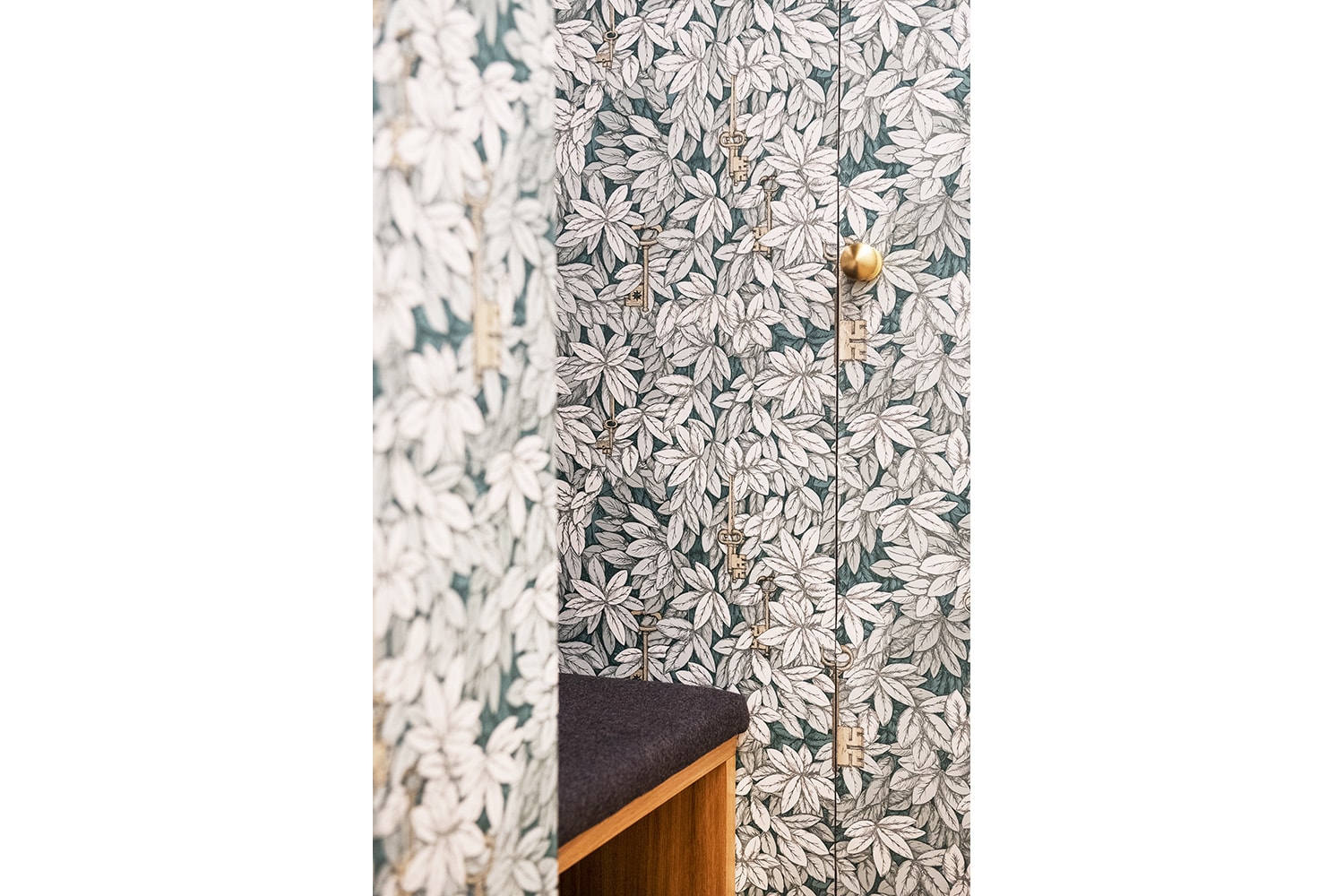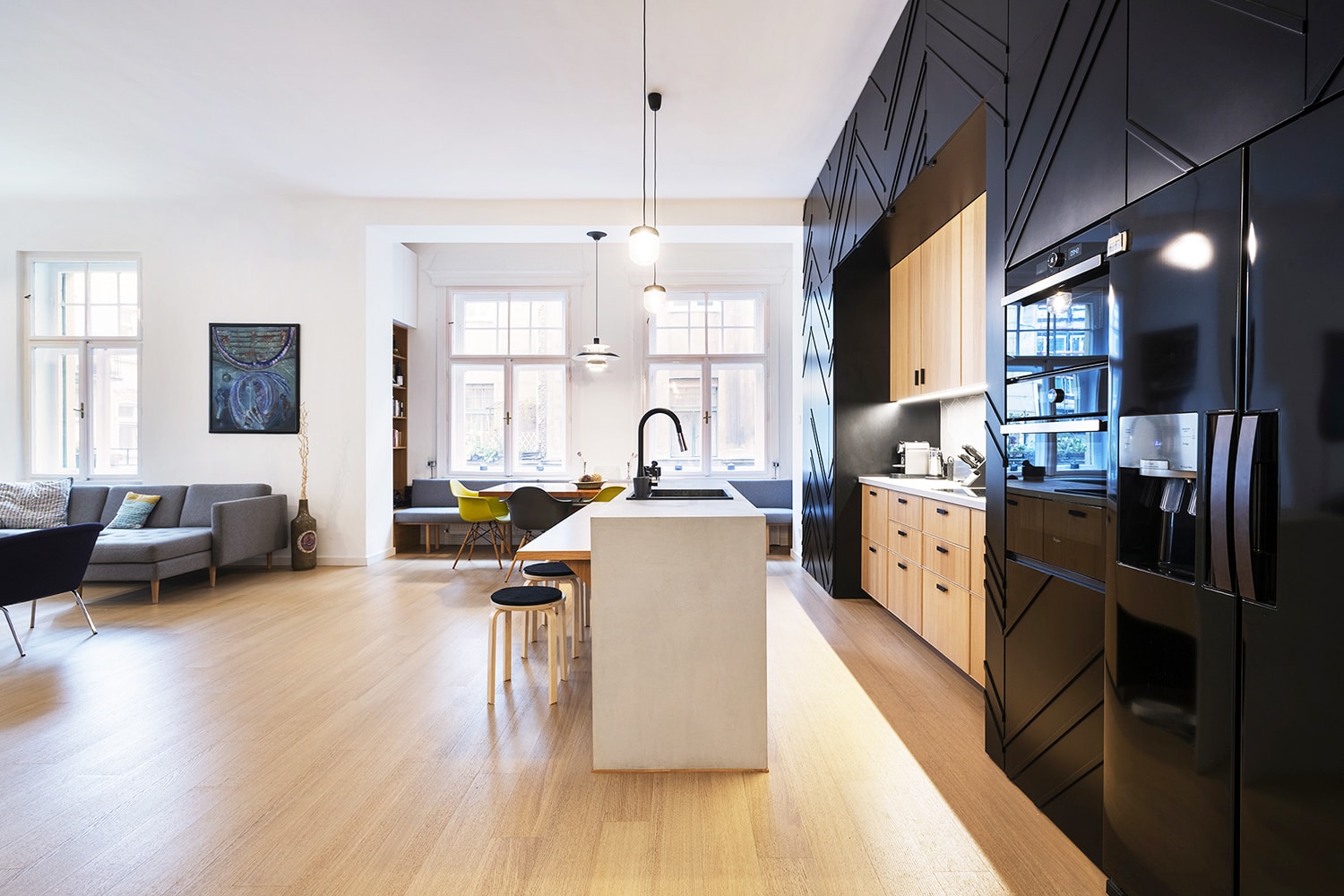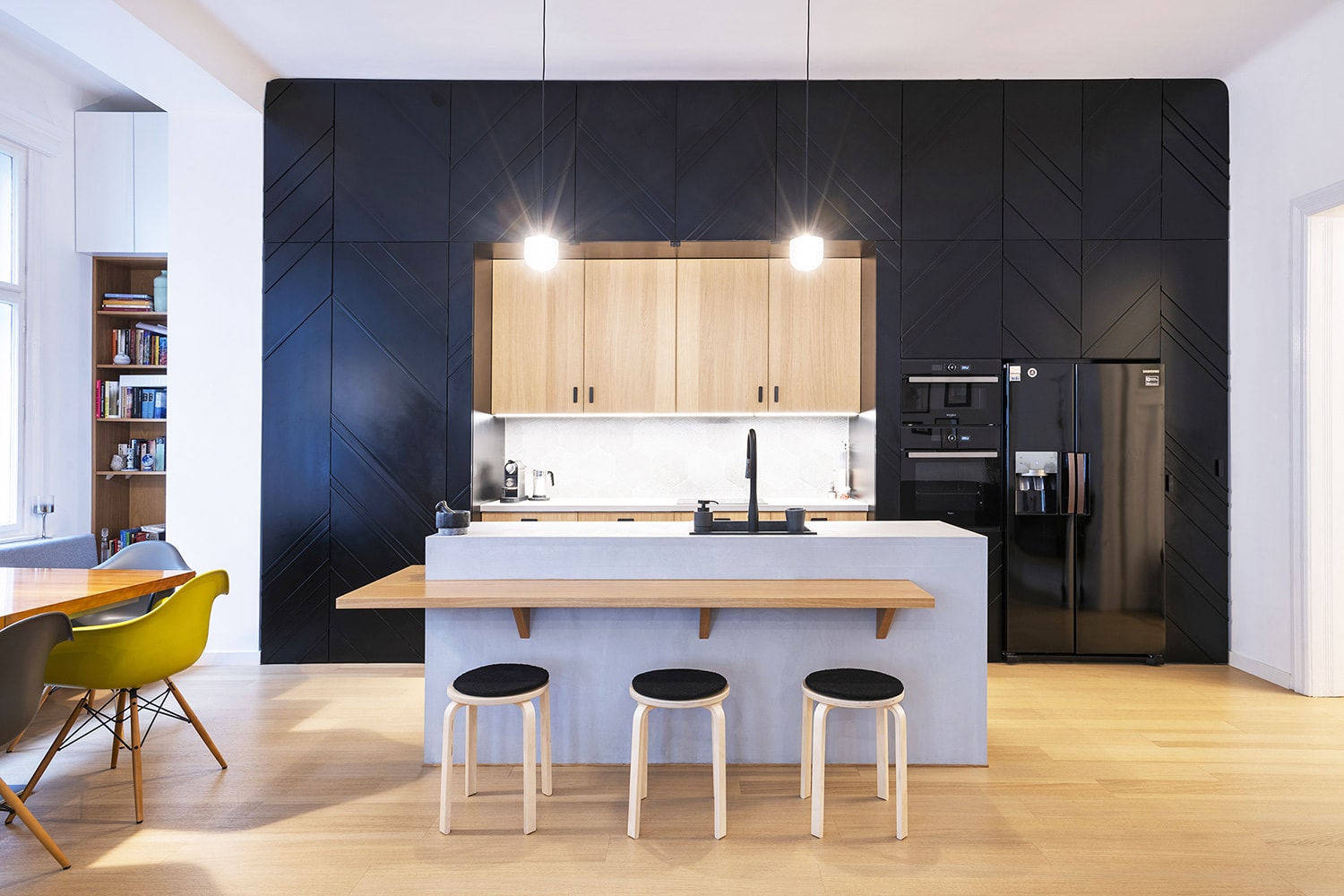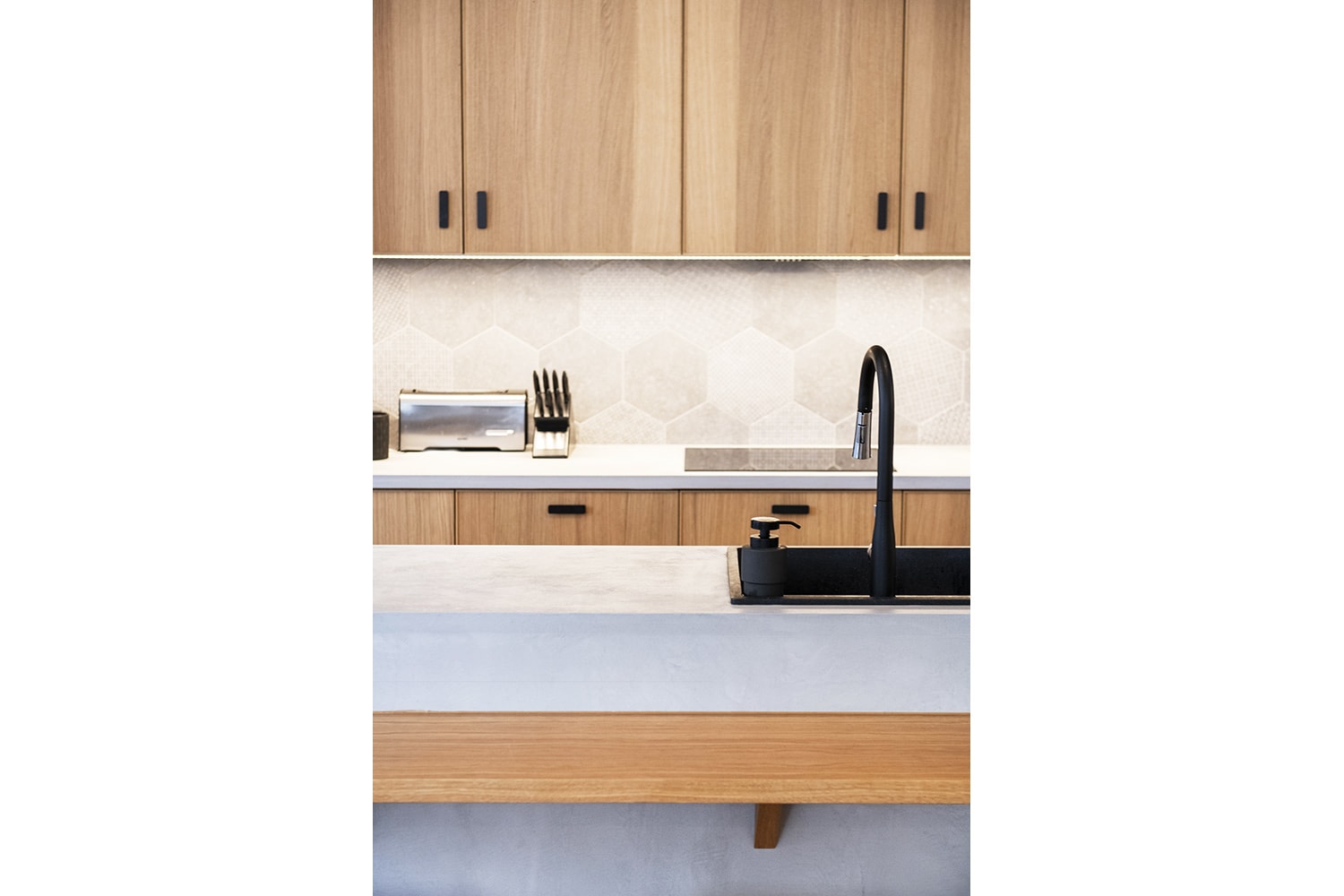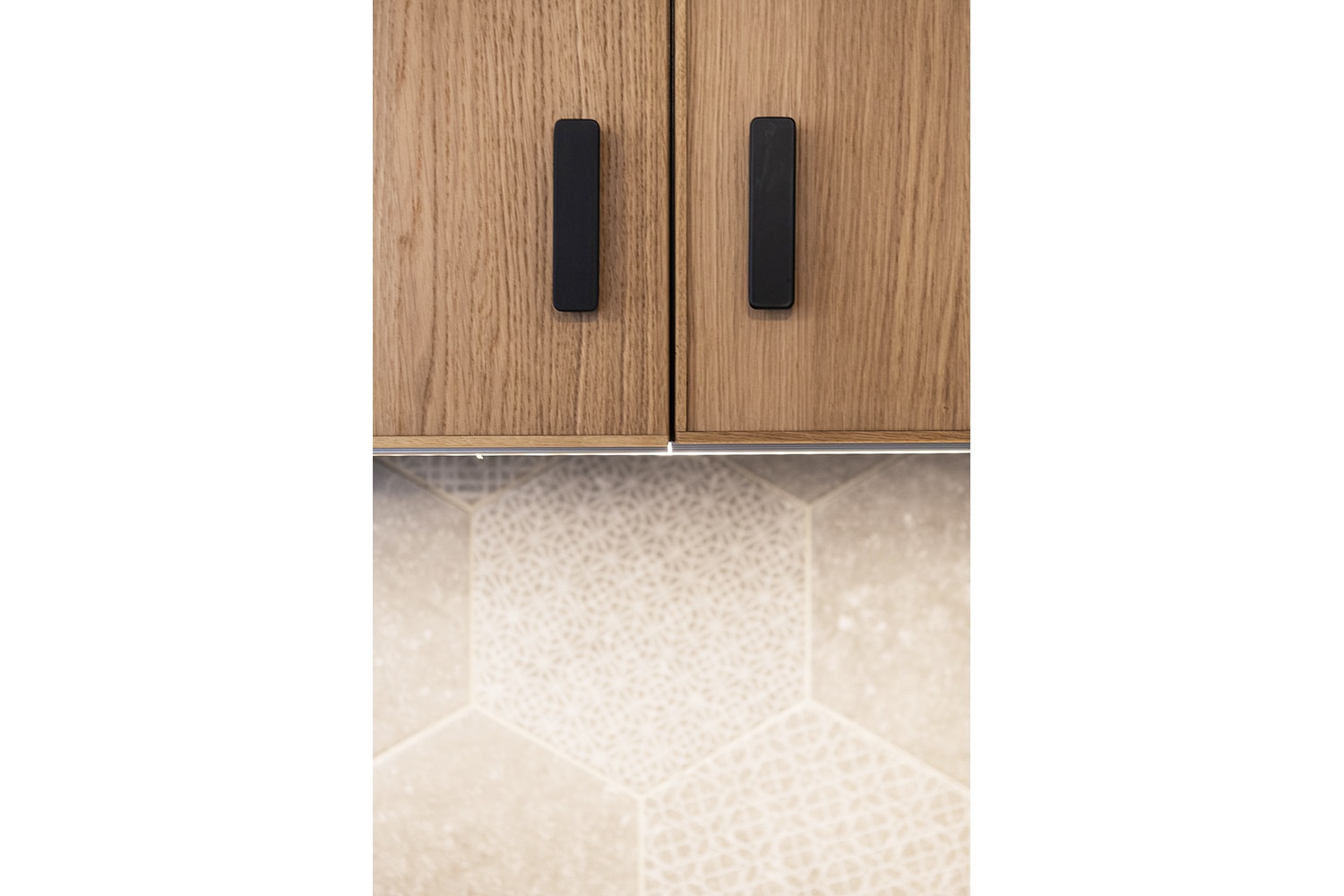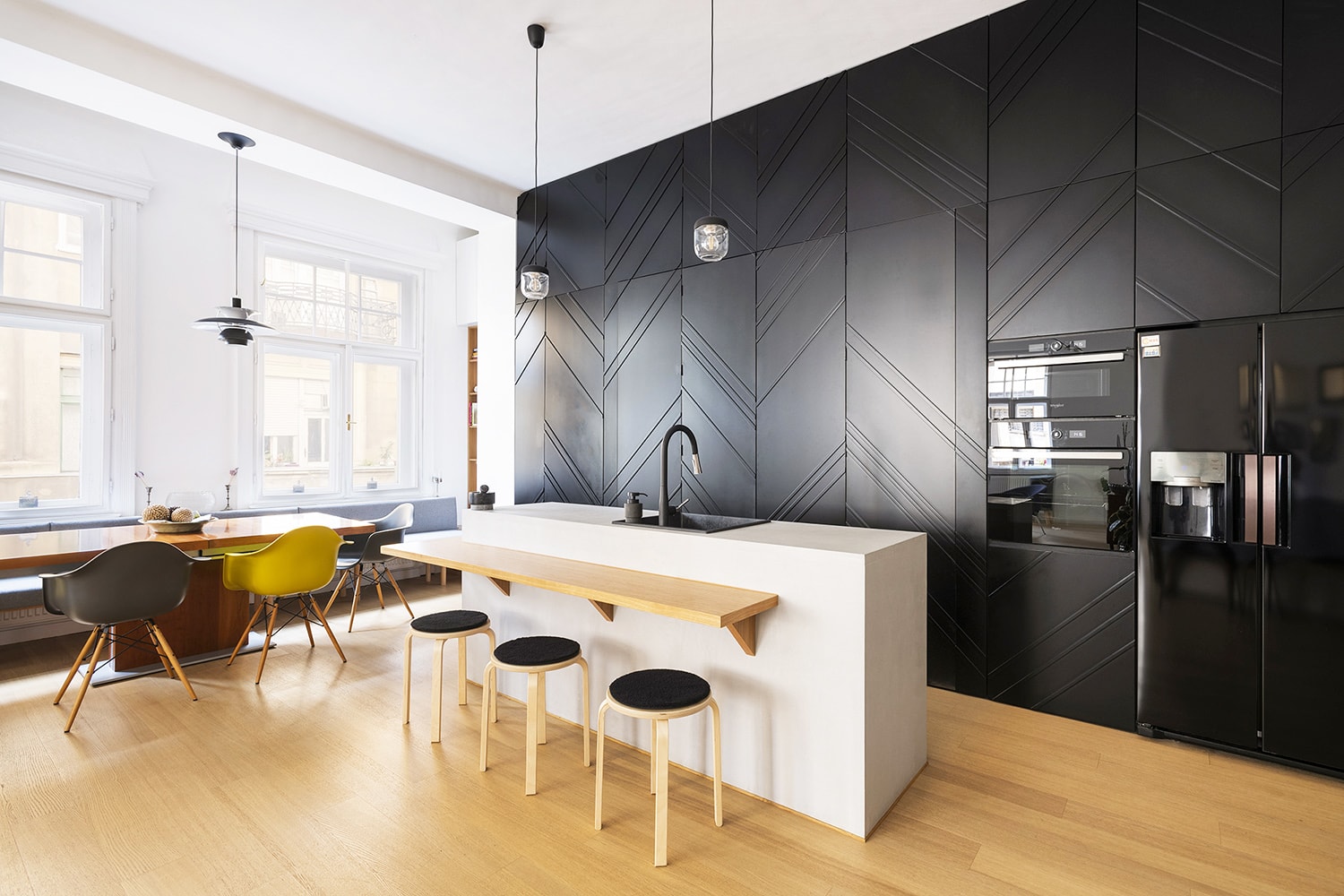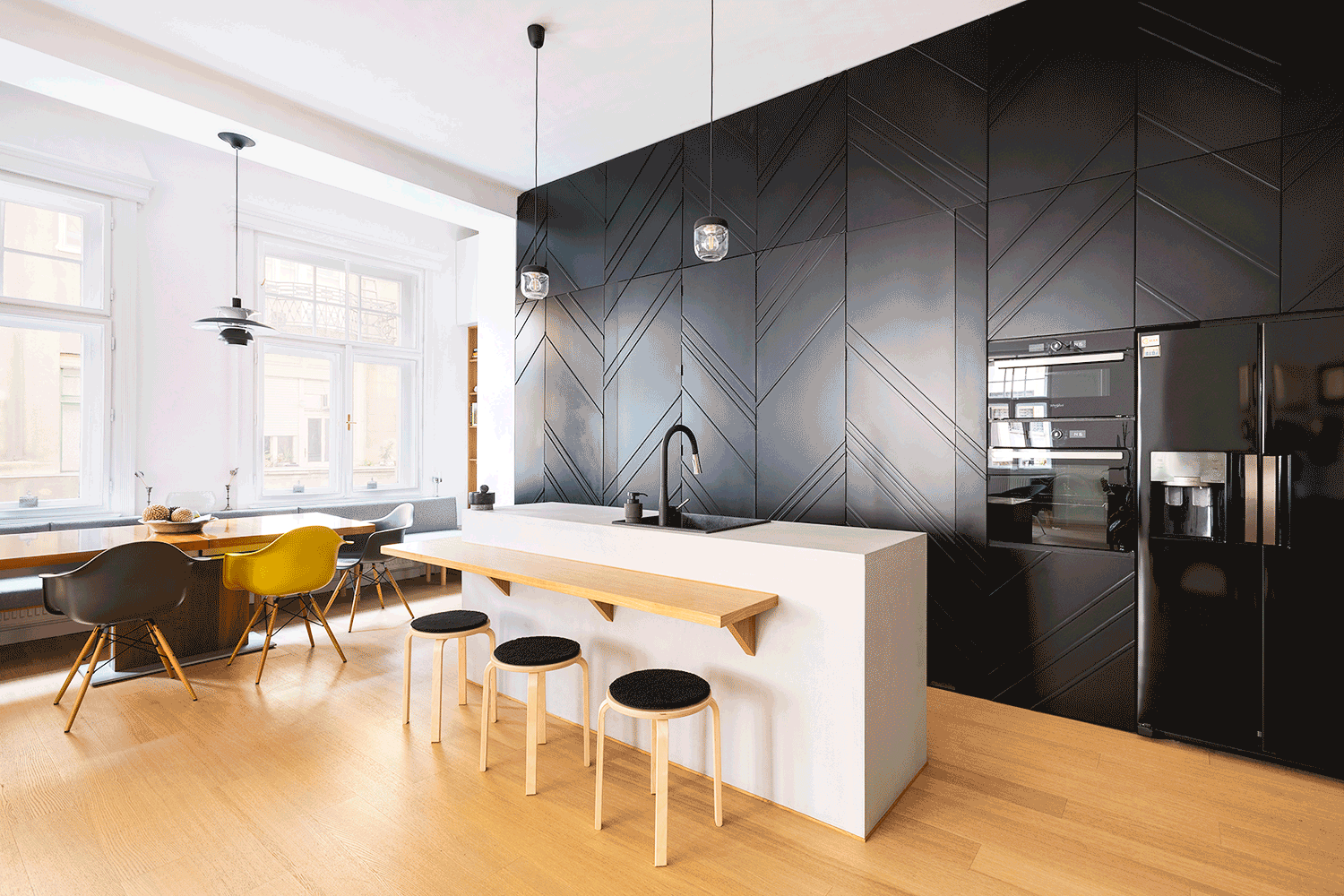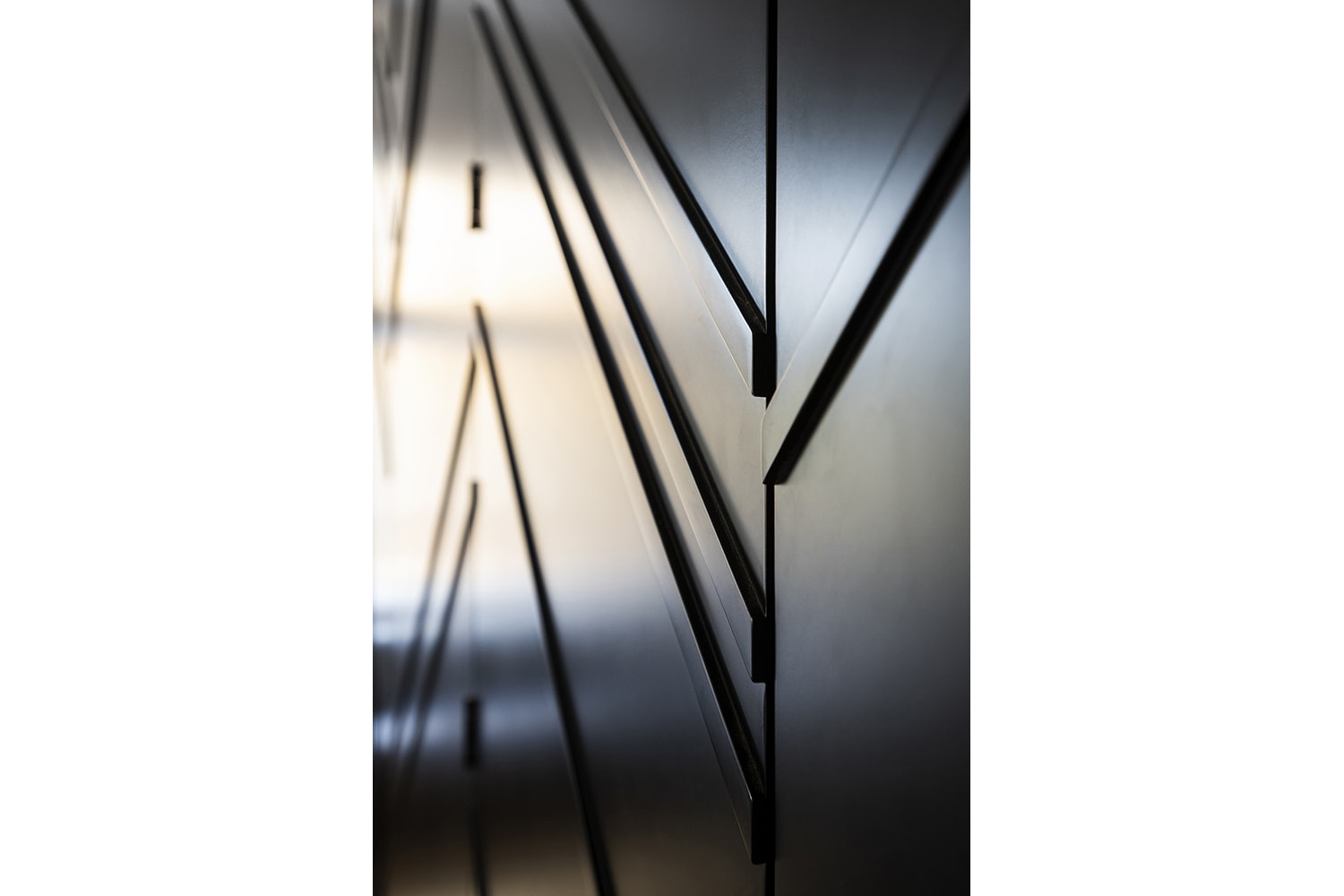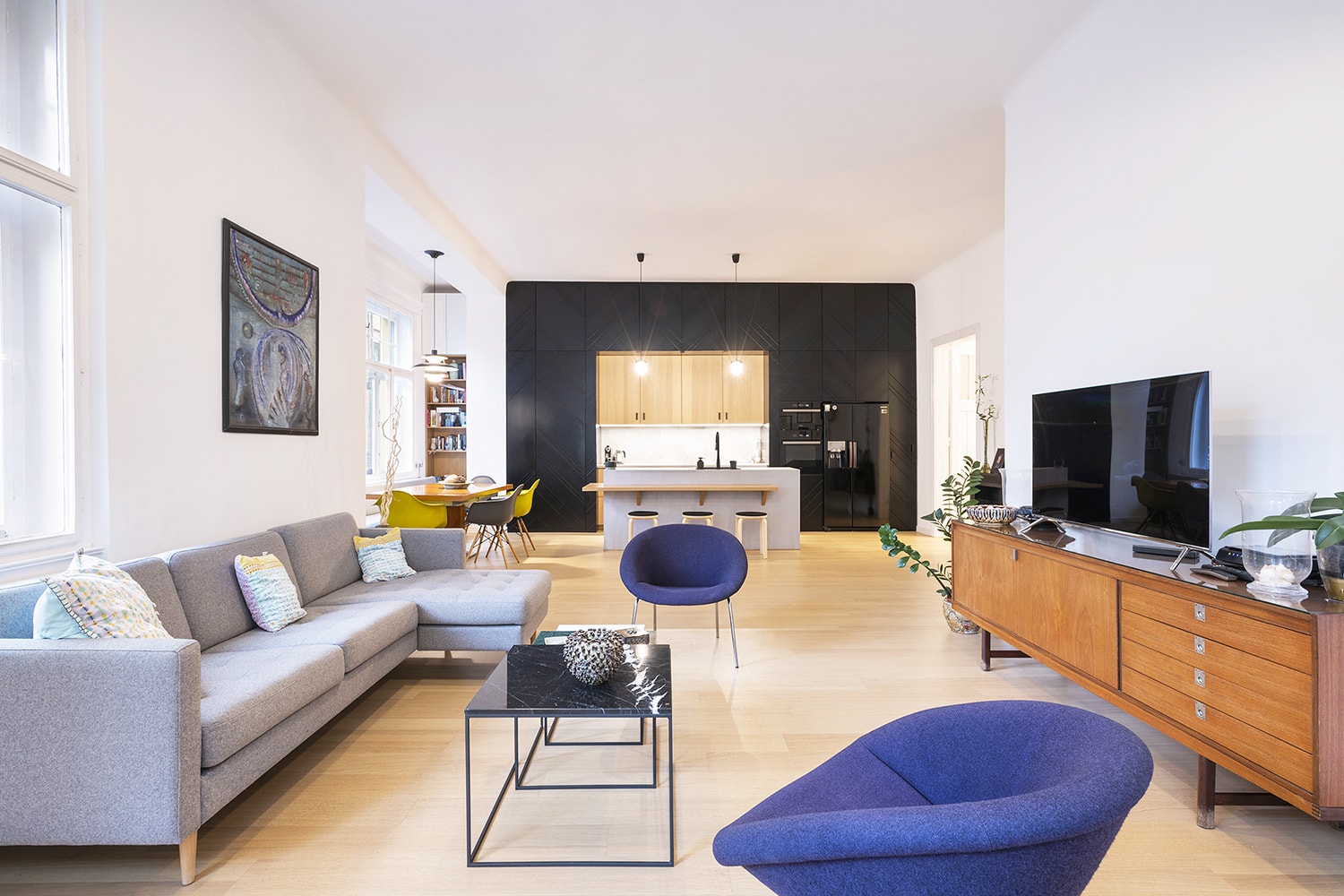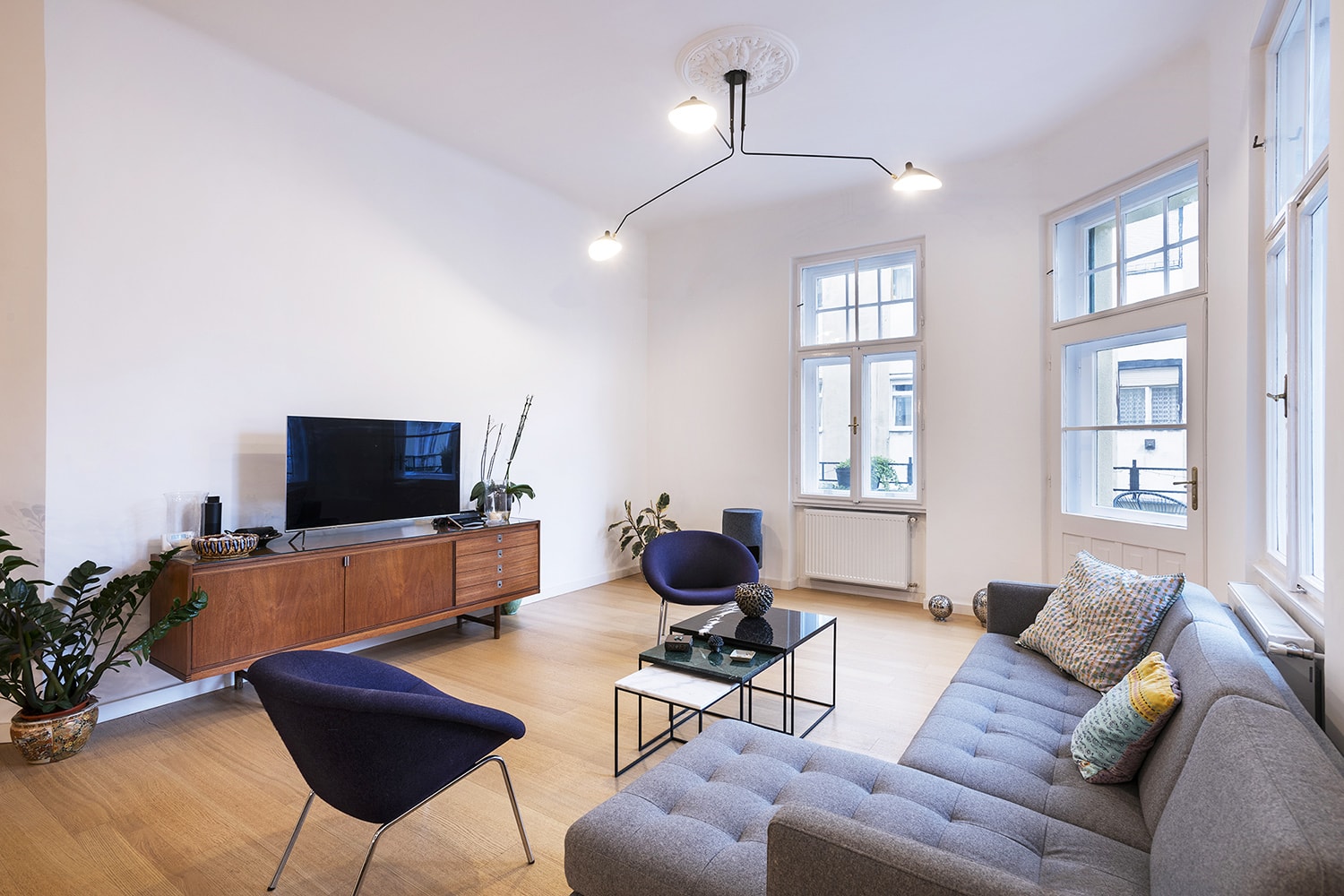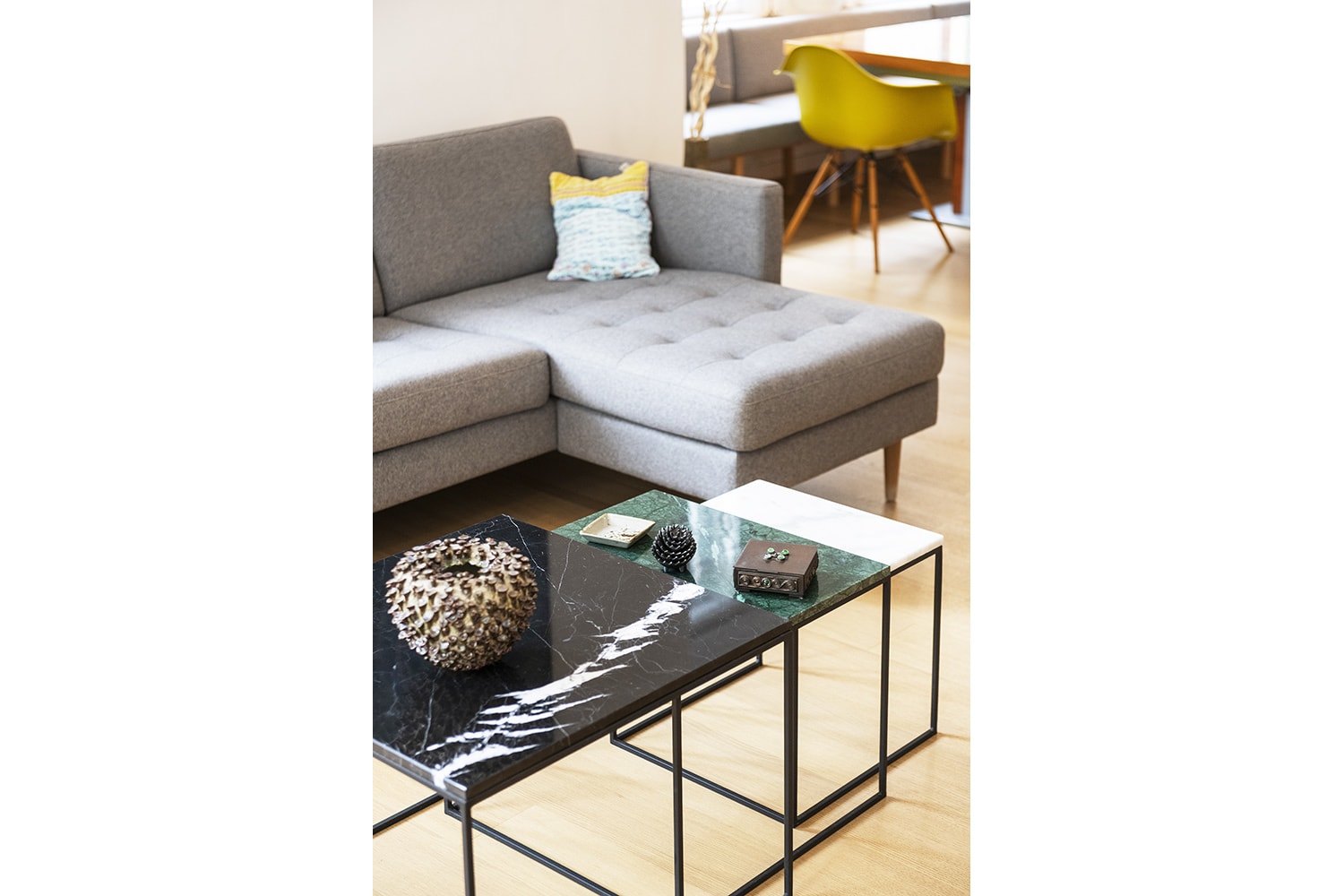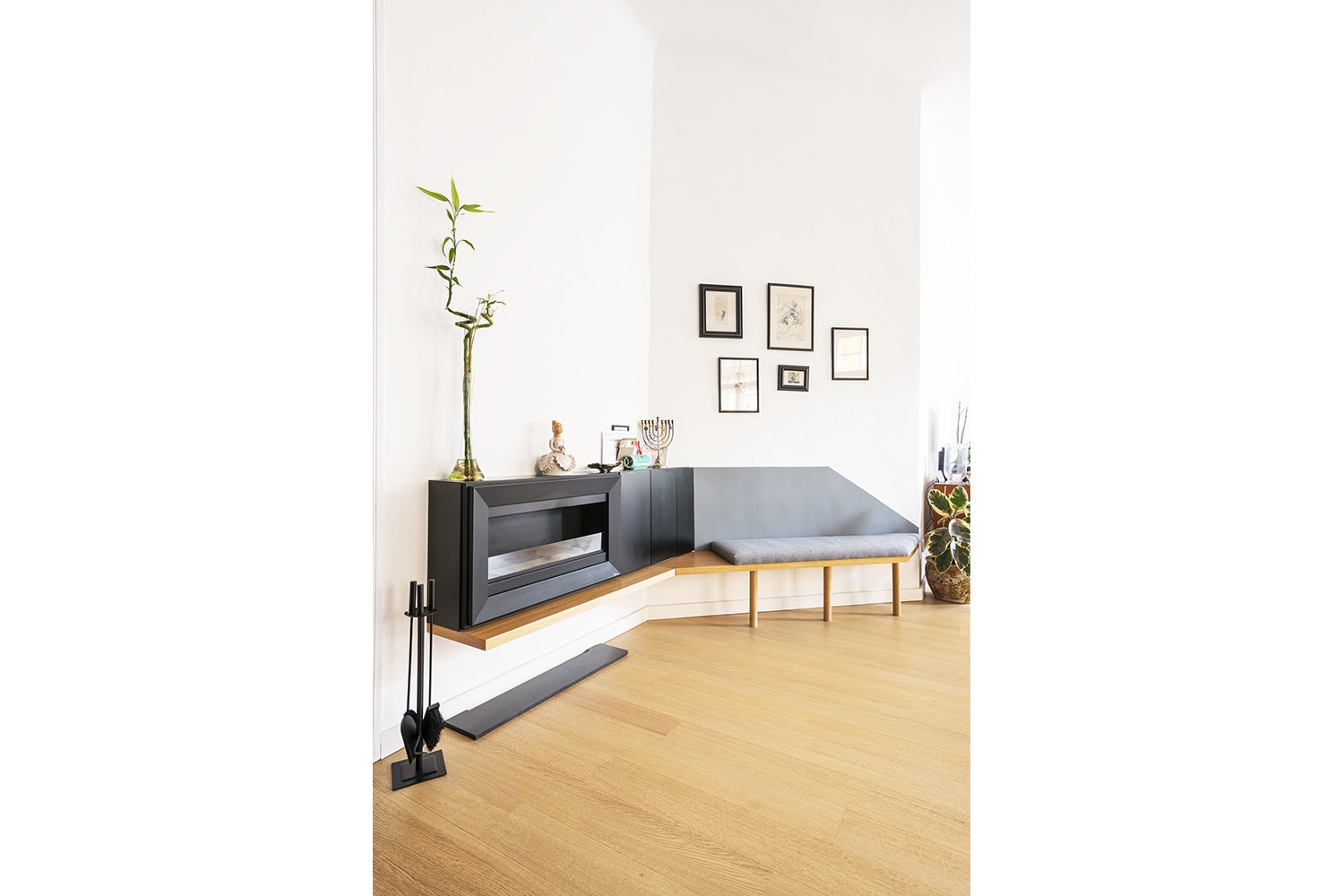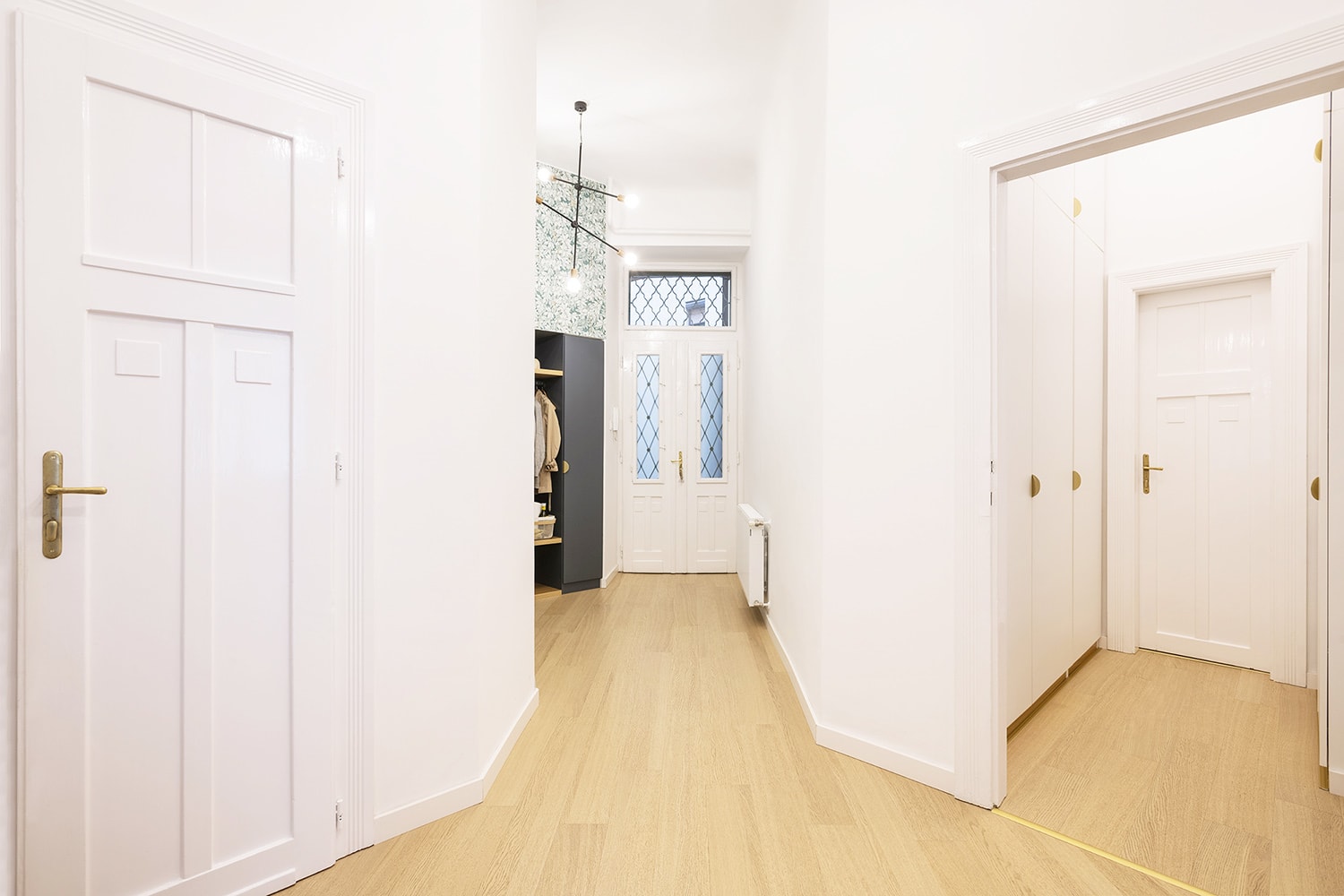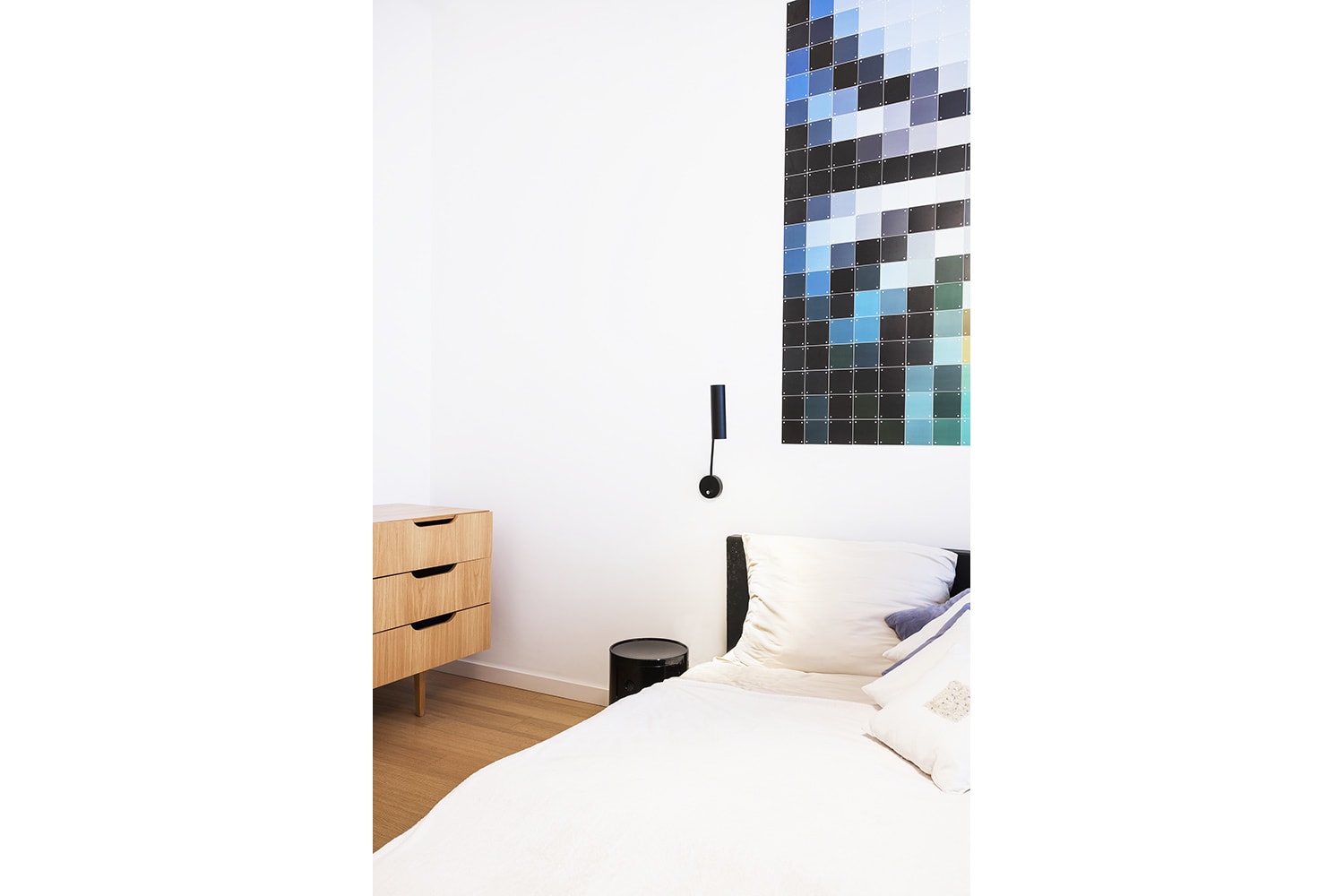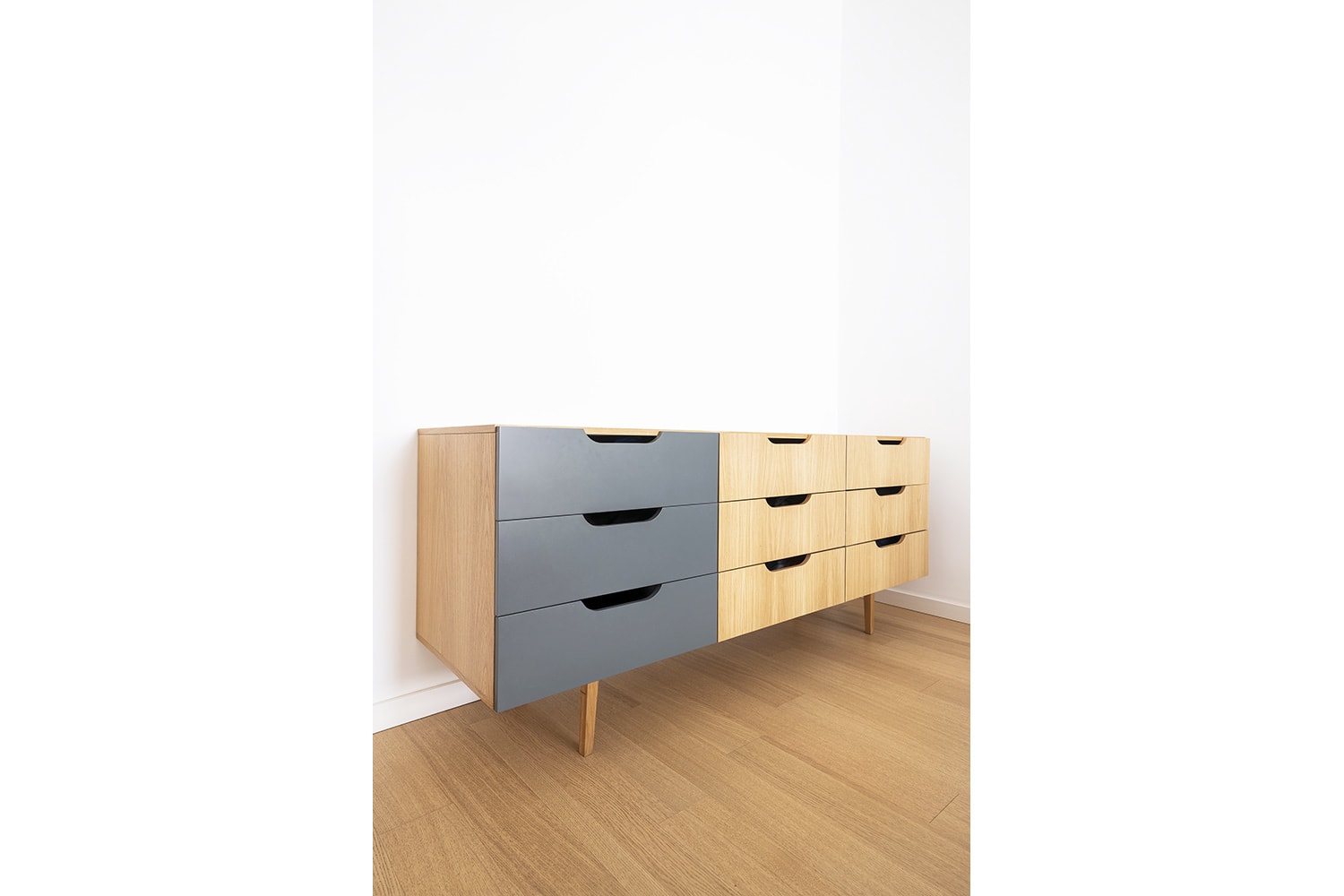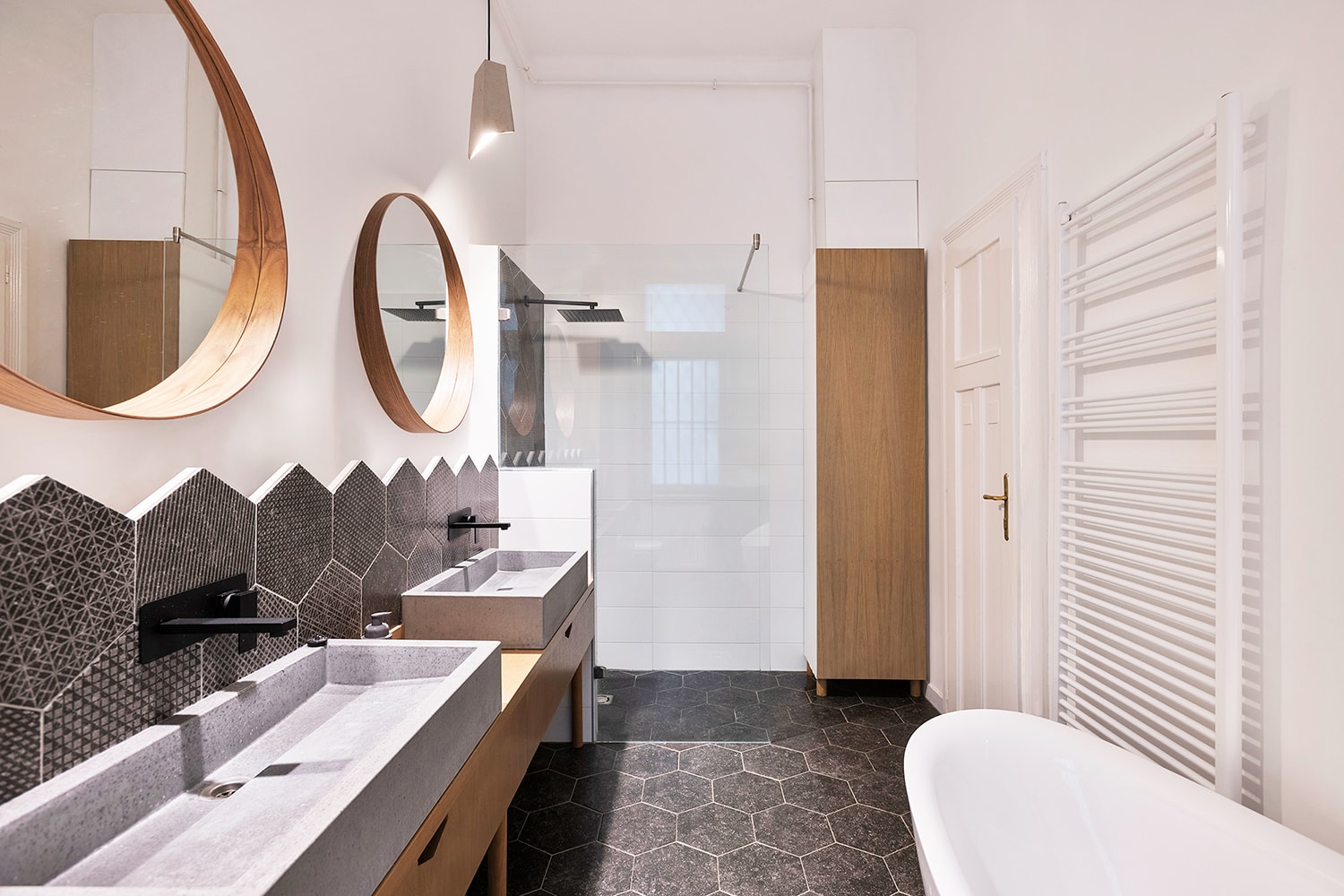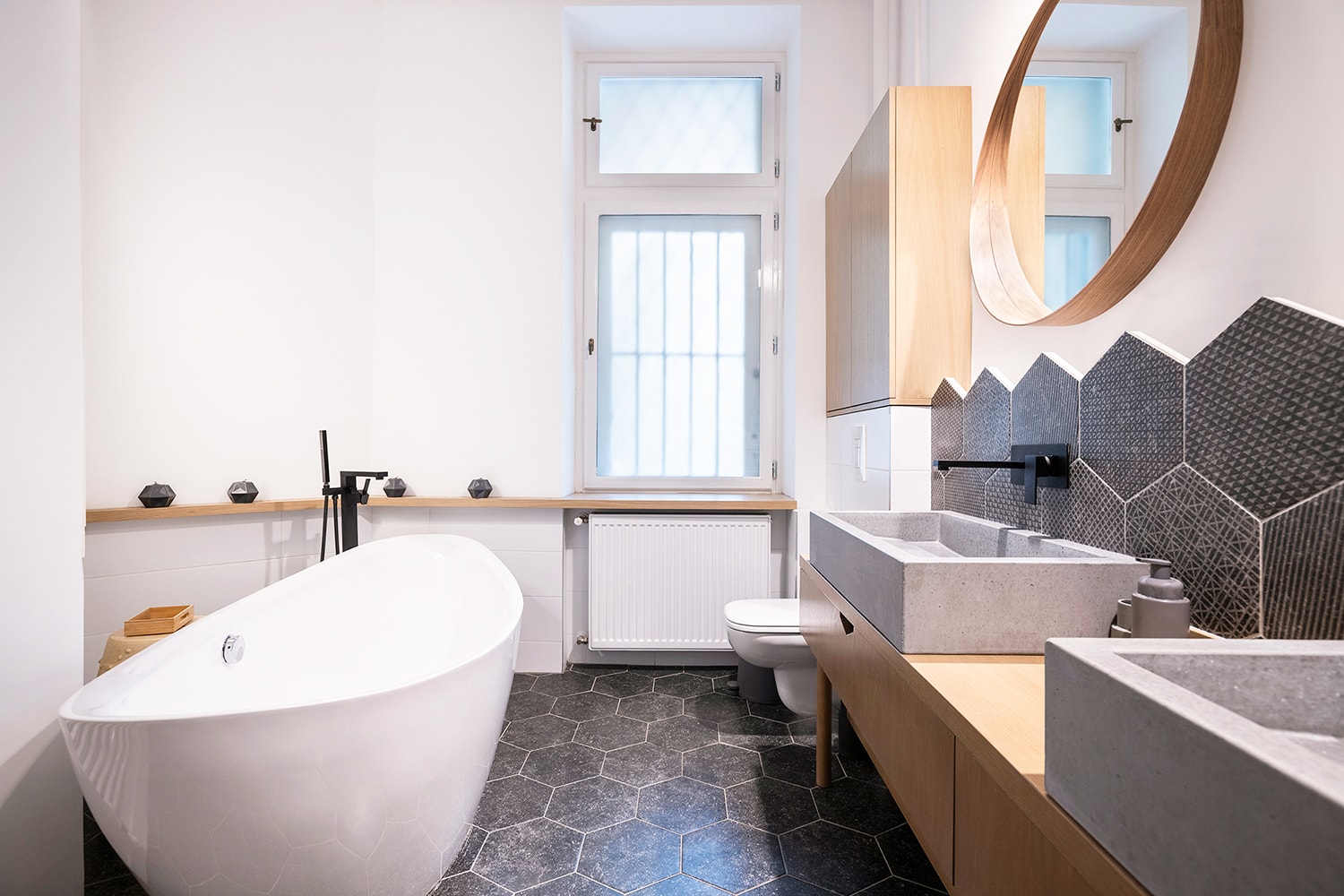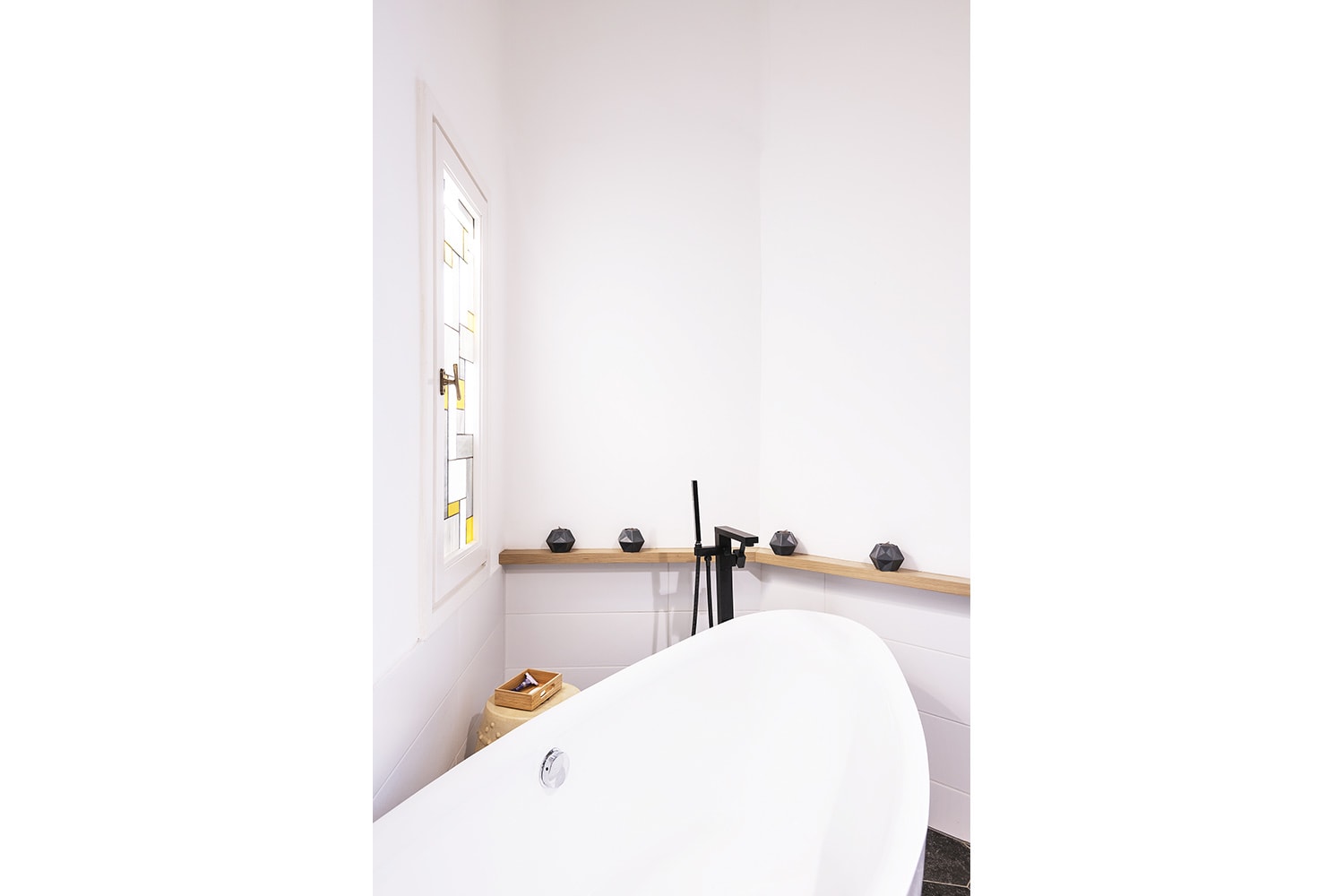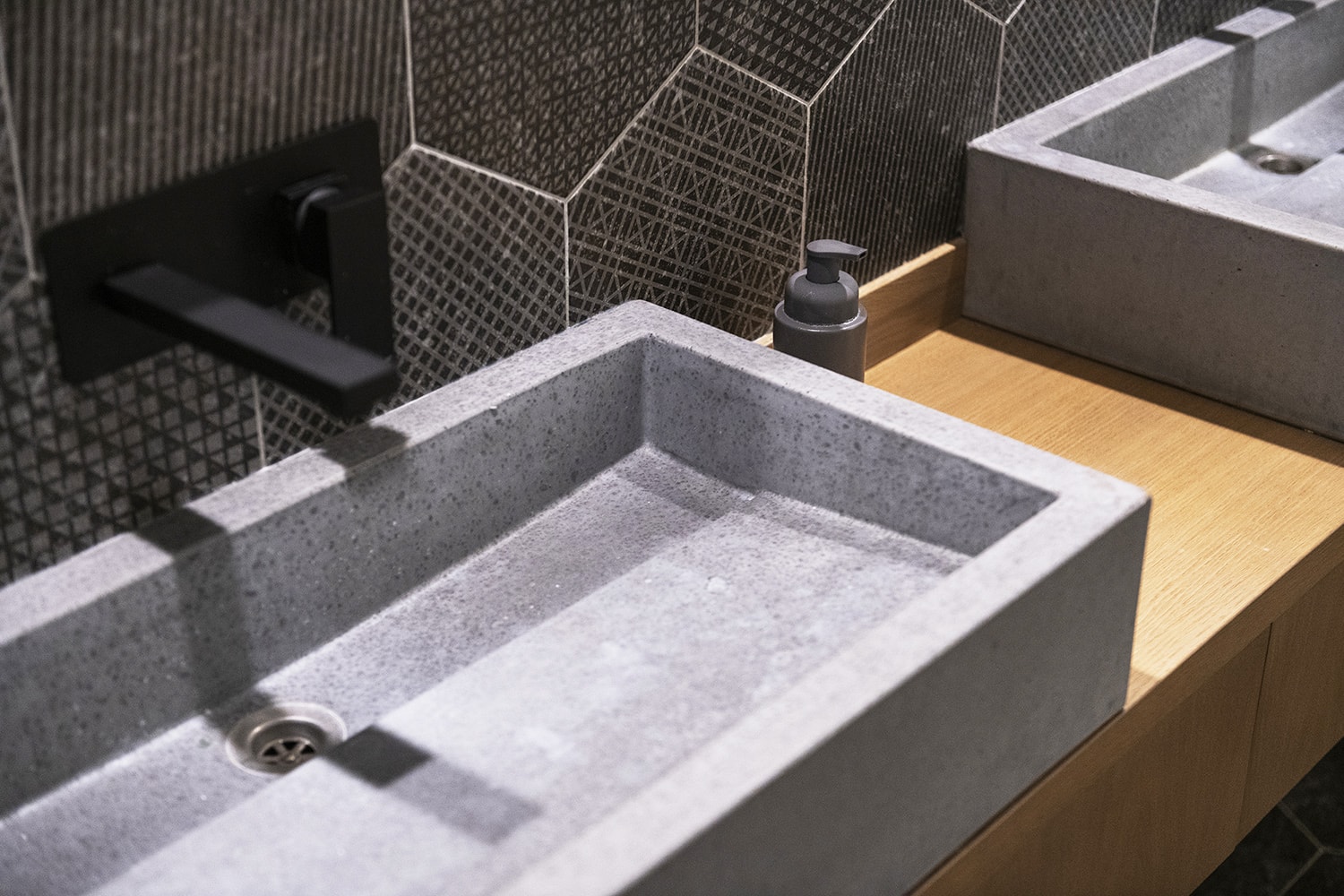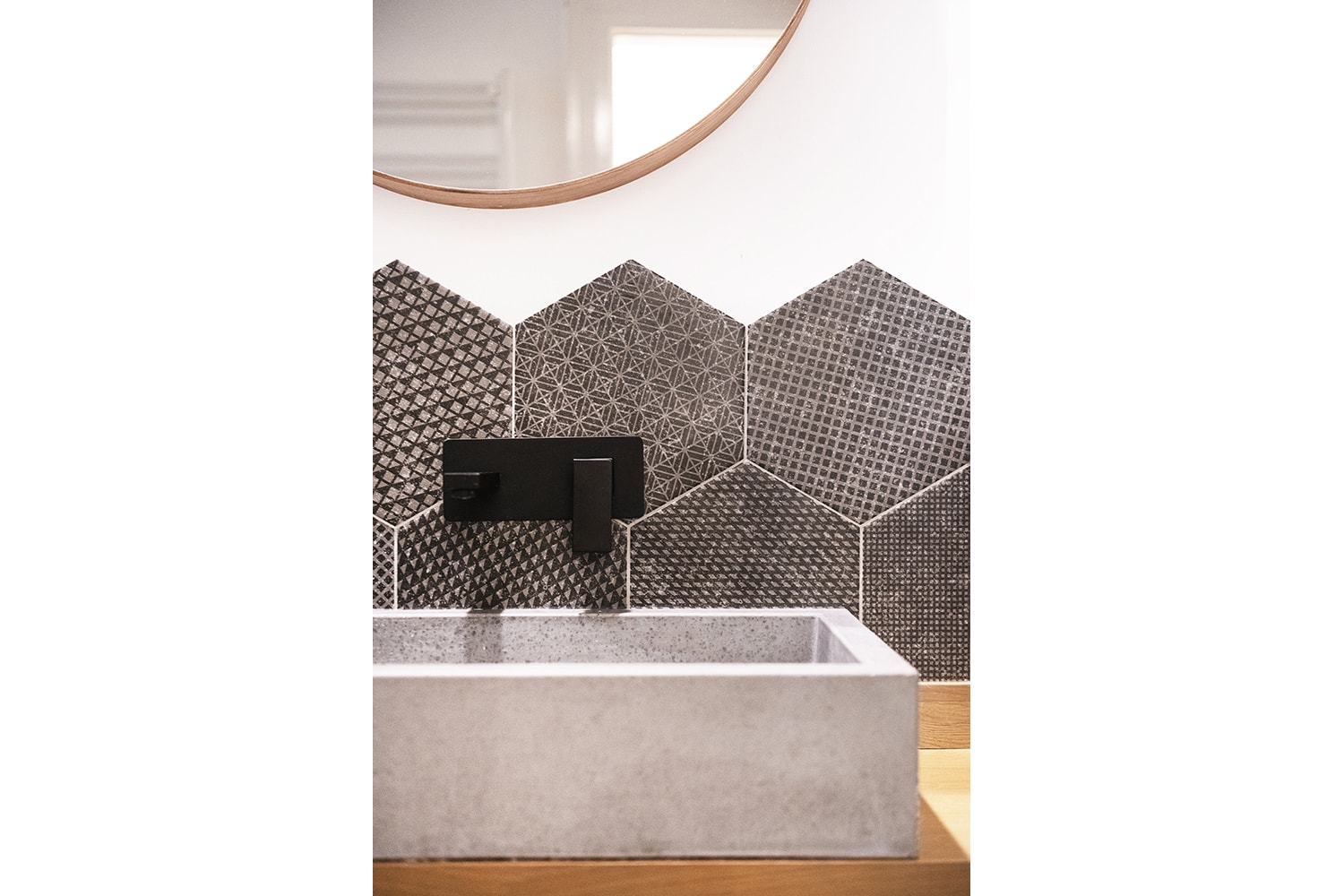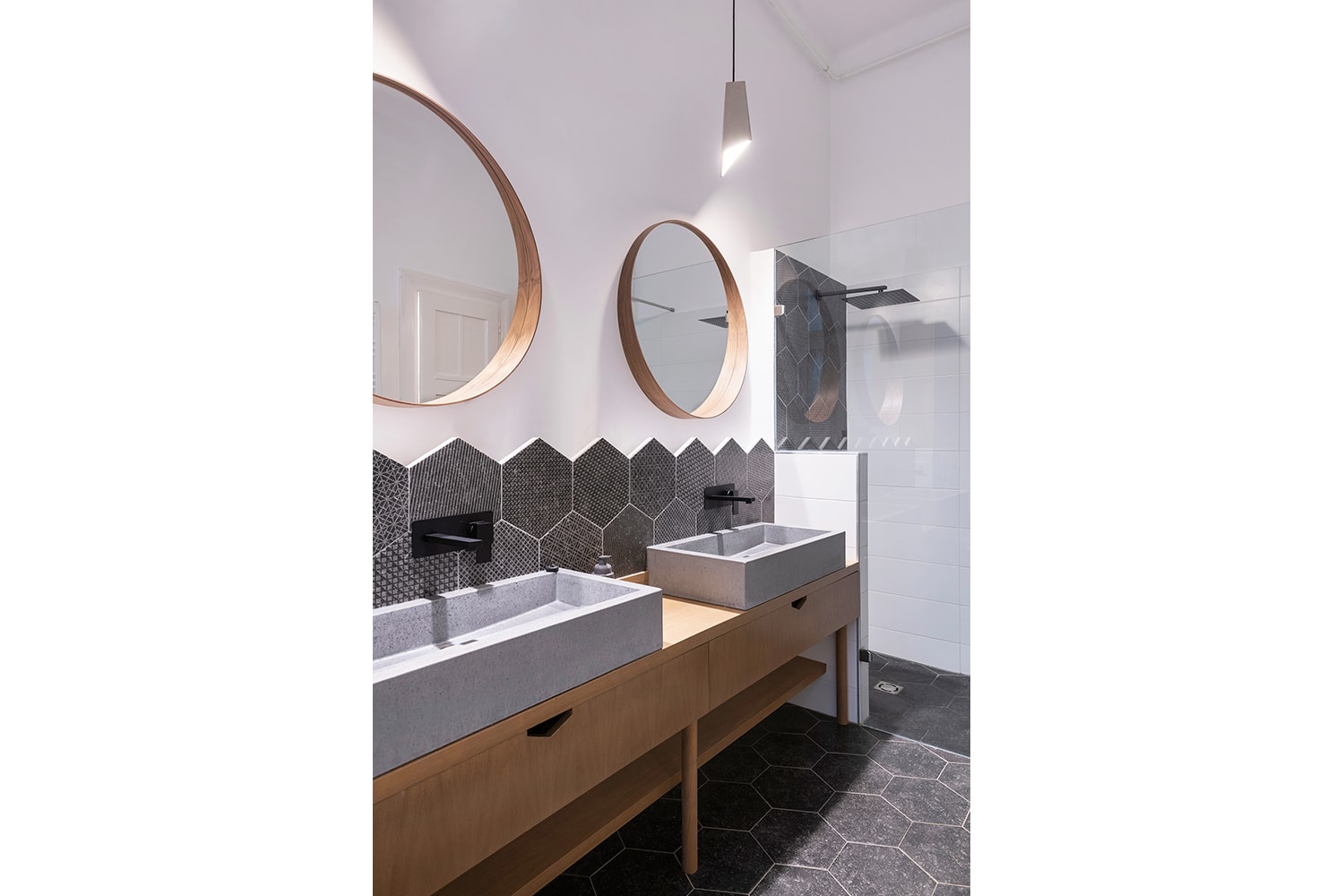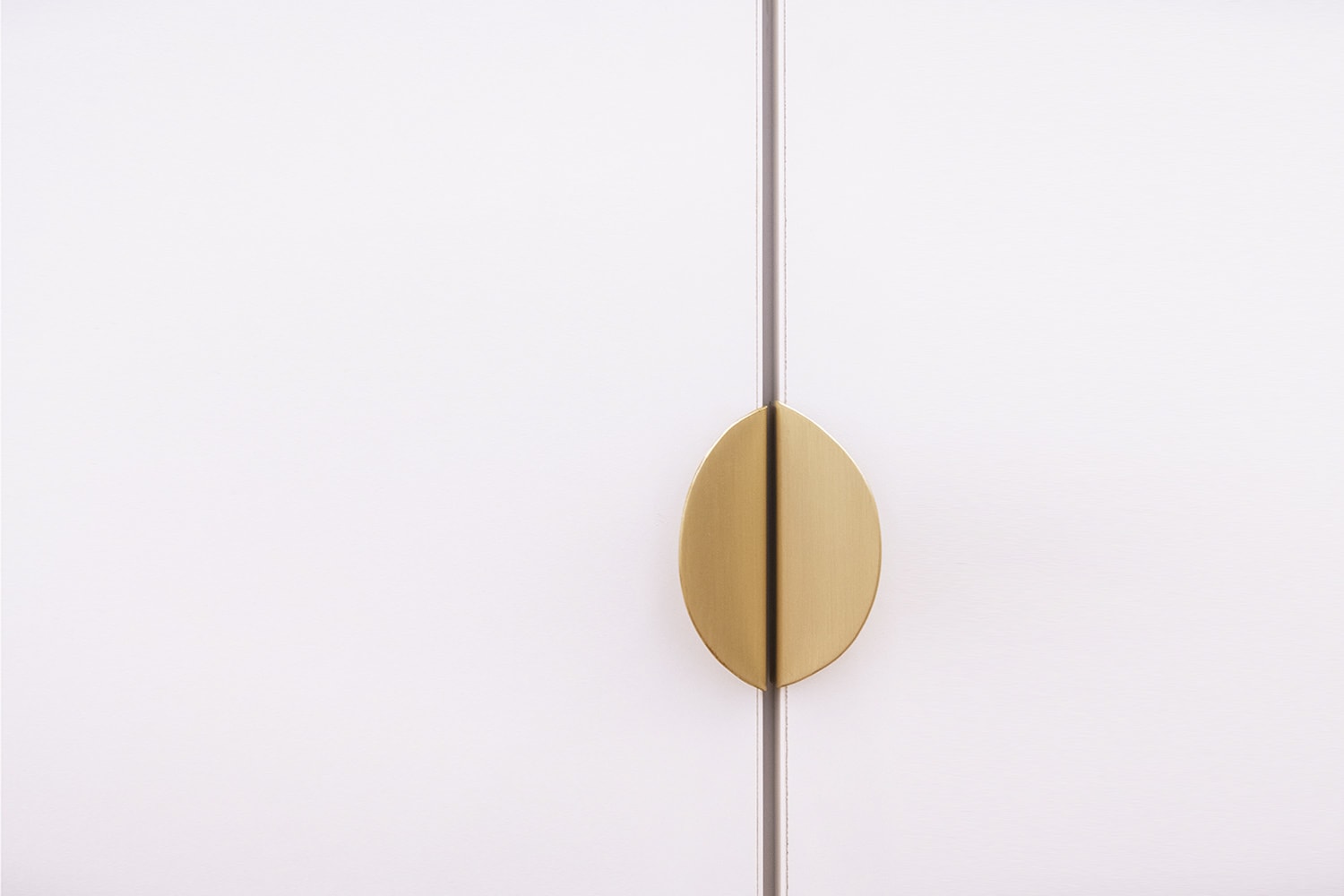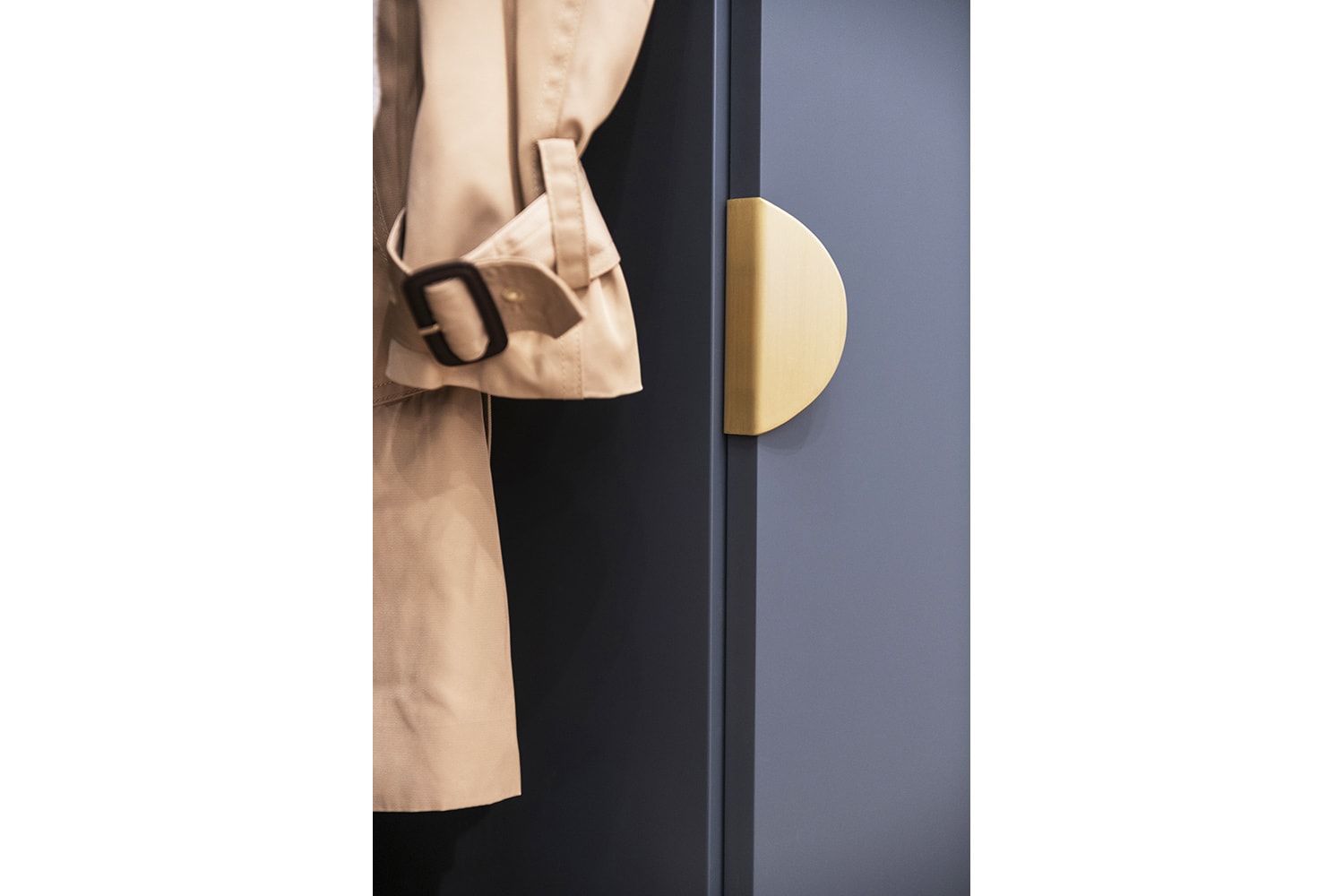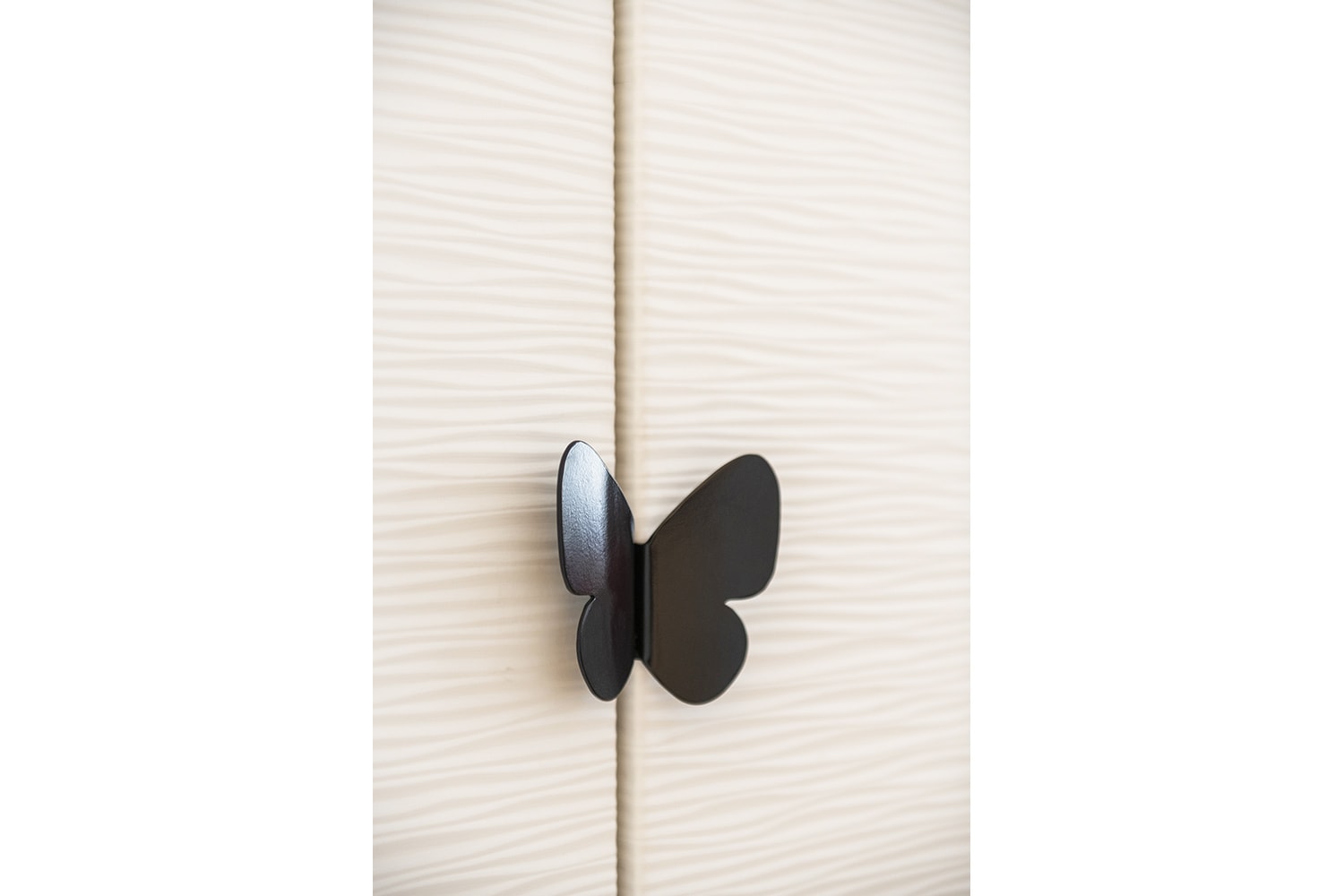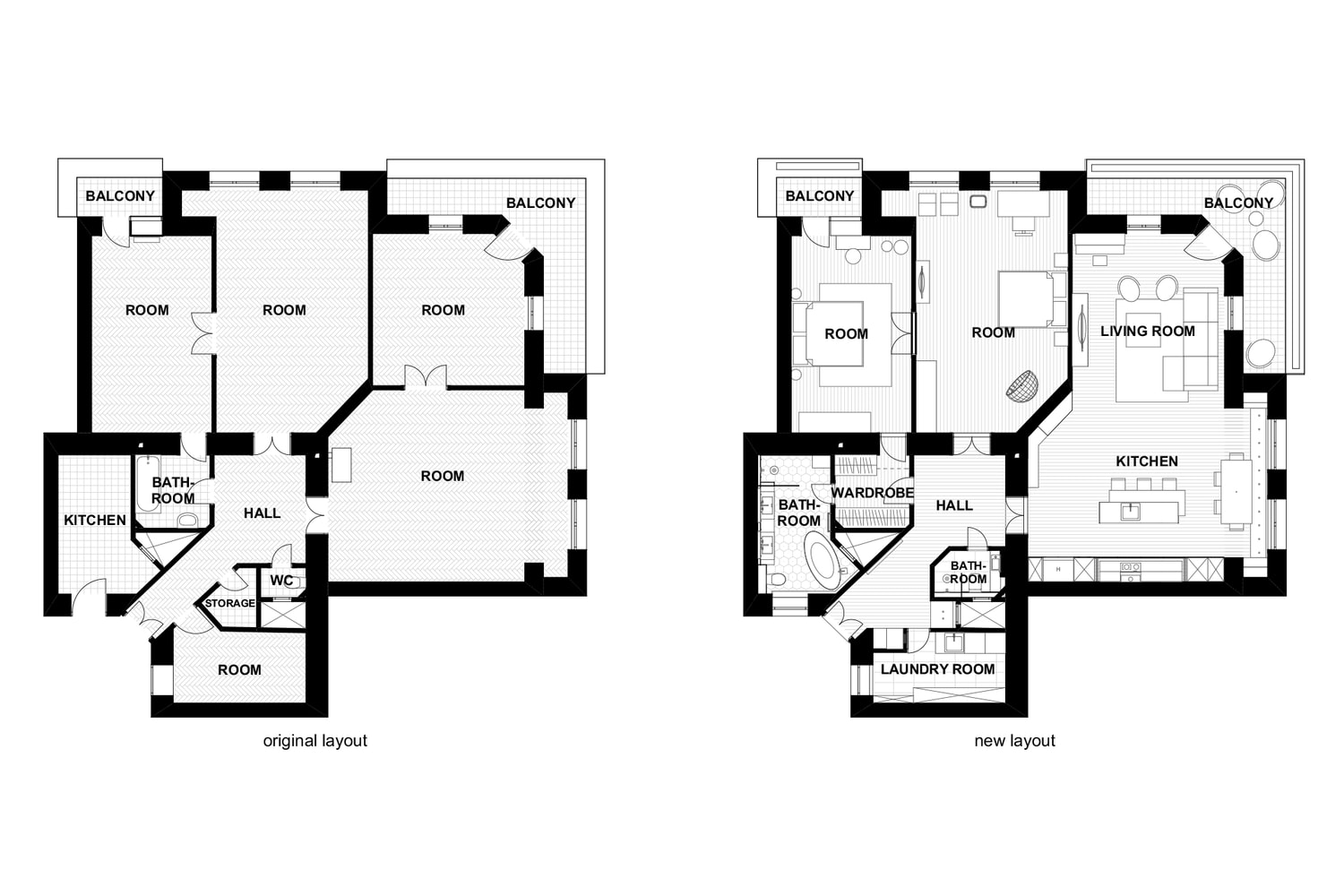 Home for an active social life
A friendly interior in Újlipótváros
This 150 sqm corner apartment is the unique, stylish and practical home of a family of three in the heart of Újlipótváros. The unique character of the apartment show itself as soon as we enter the ante-room with its dark colors, interesting details and cool accessories.
The family leads an active social life, which quickly became the center point of the design. Their home is filled with family members and friends on any day of the year, not just the holidays. We joined two rooms to create a large 50 sqm kitchen-dining room-living room for planned or impromptu dinner parties. The built-in kitchen furniture can be closed completely, and only an exciting, patterned surface can be seen from the living room. The centre of the space is the kitchen island covered in concrete, where people can sit and chat or use it as a bar. The large dining table with a built in custom made window seat is perfect for big family dinners. During the design and construction process it was important to keep the main characteristics of the classical apartment, so the original doors and windows were renovated, and we kept the large, elegant spaces as well.
Thanks to the corner situation and the abundance of large windows, the living space is flooded by light at any time of the day. The comfortably sized rooms are joined but can be accessed separately, serving as a retreat as well as a family space. The master bedroom can be accessed through the walk in closet, which also leads to the master bathroom. The walk in shower, the freestanding bathtub and the double sink makes sure that the morning routine goes smoothly. There is a smaller bathroom with a shower for the guests which can be accessed from the ante-room. The spacious laundry room with plenty of storage makes sure that the rest of the apartment is clutter free and neat, so even unexpected guests are always welcome.
Interior design and construction: Nóra Pajer, Noémi Soltész / Nanavízió / 2017-2018
Team: Beatrix Guld, Bálint Somogyi, Katalin Tomaschek
Location: Budapest, 13th district
Size: 150 m2
Photo: Bálint Jaksa