public building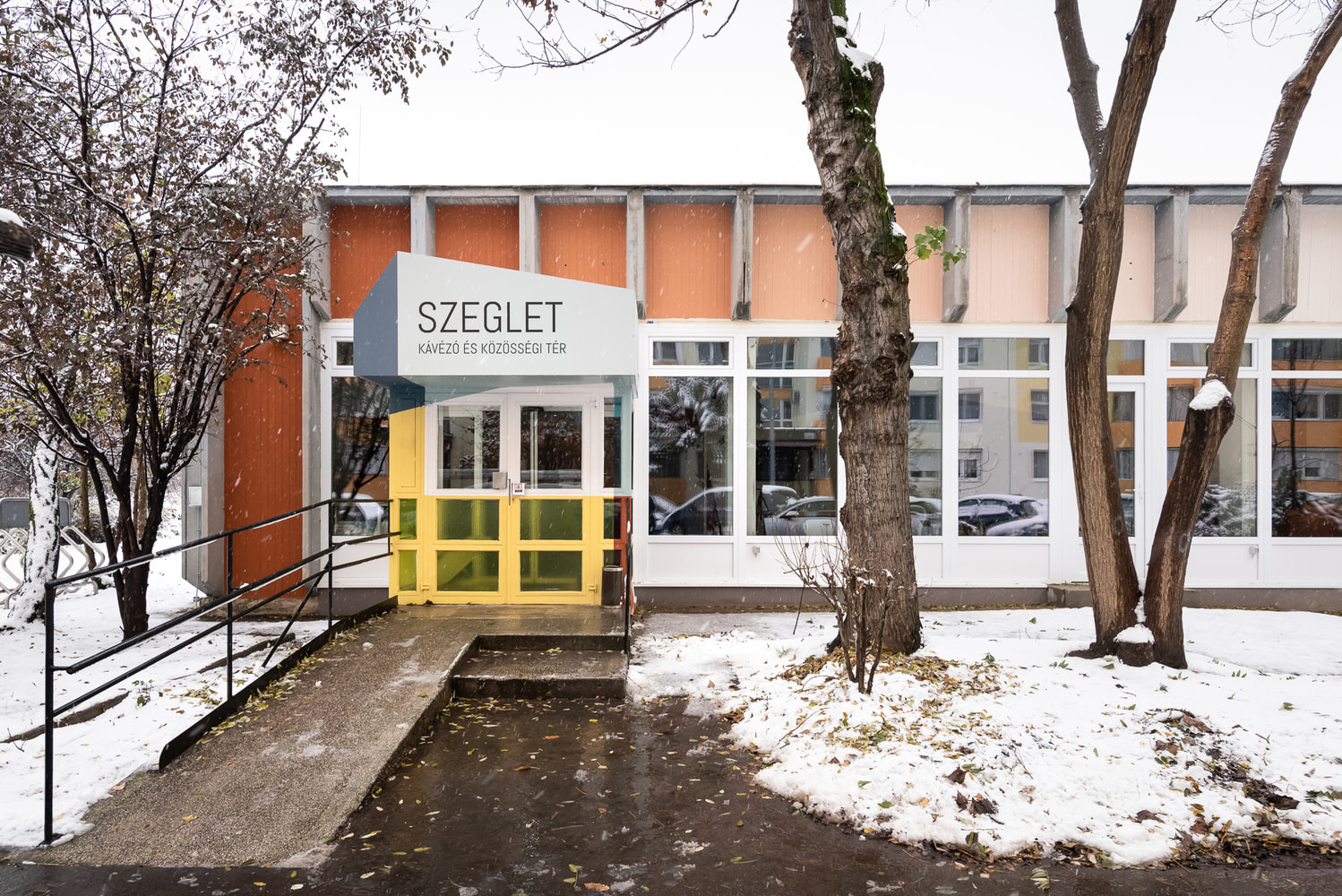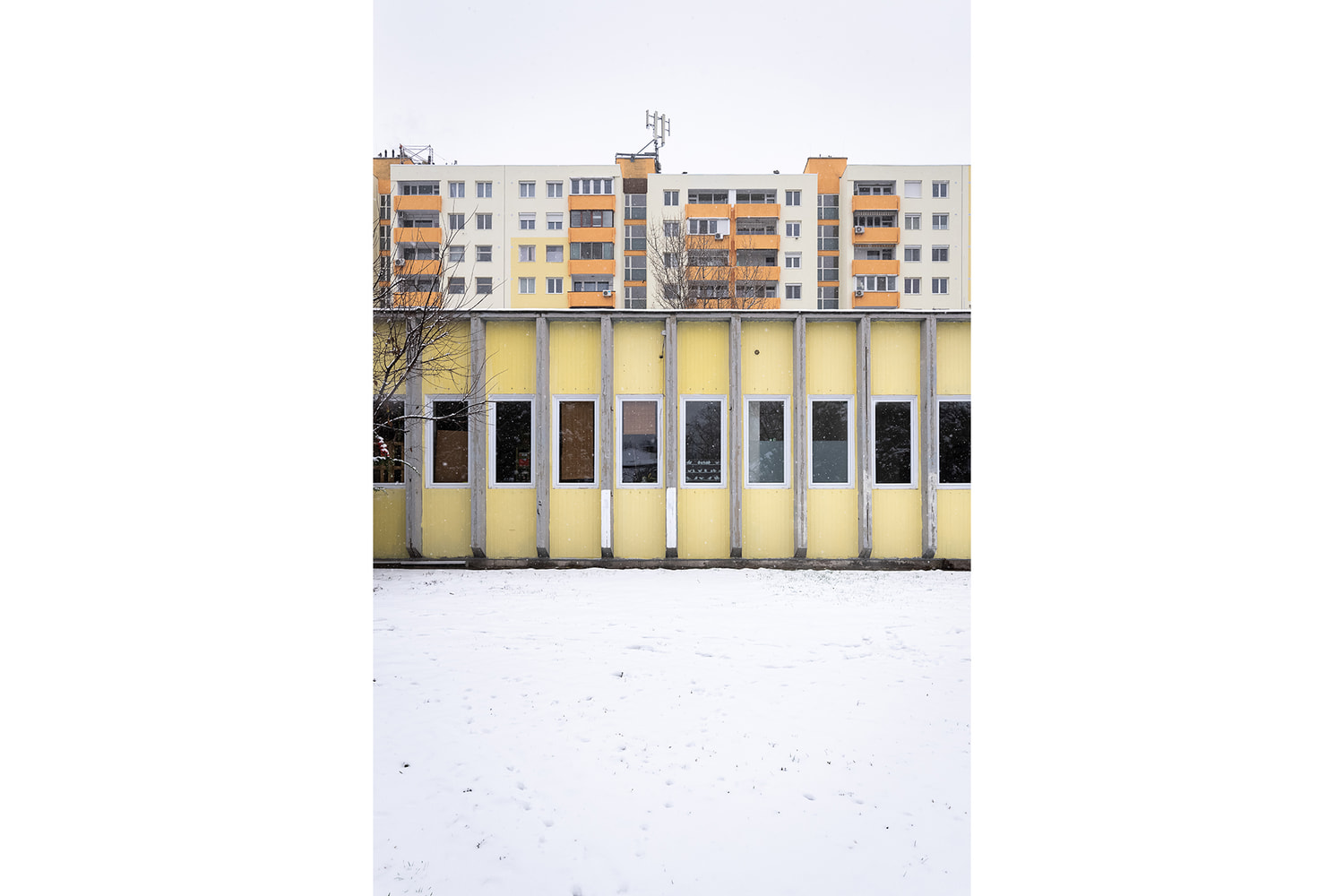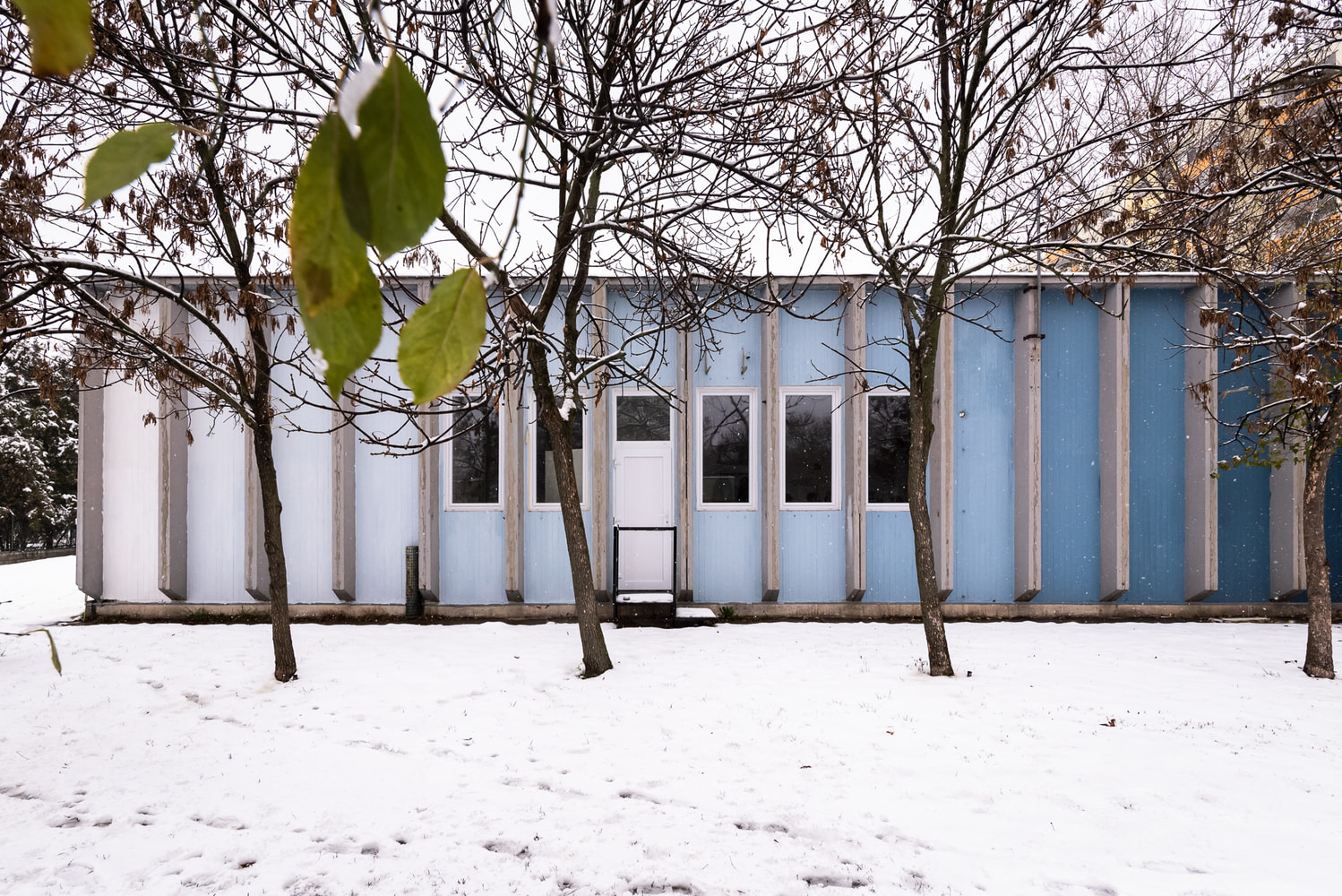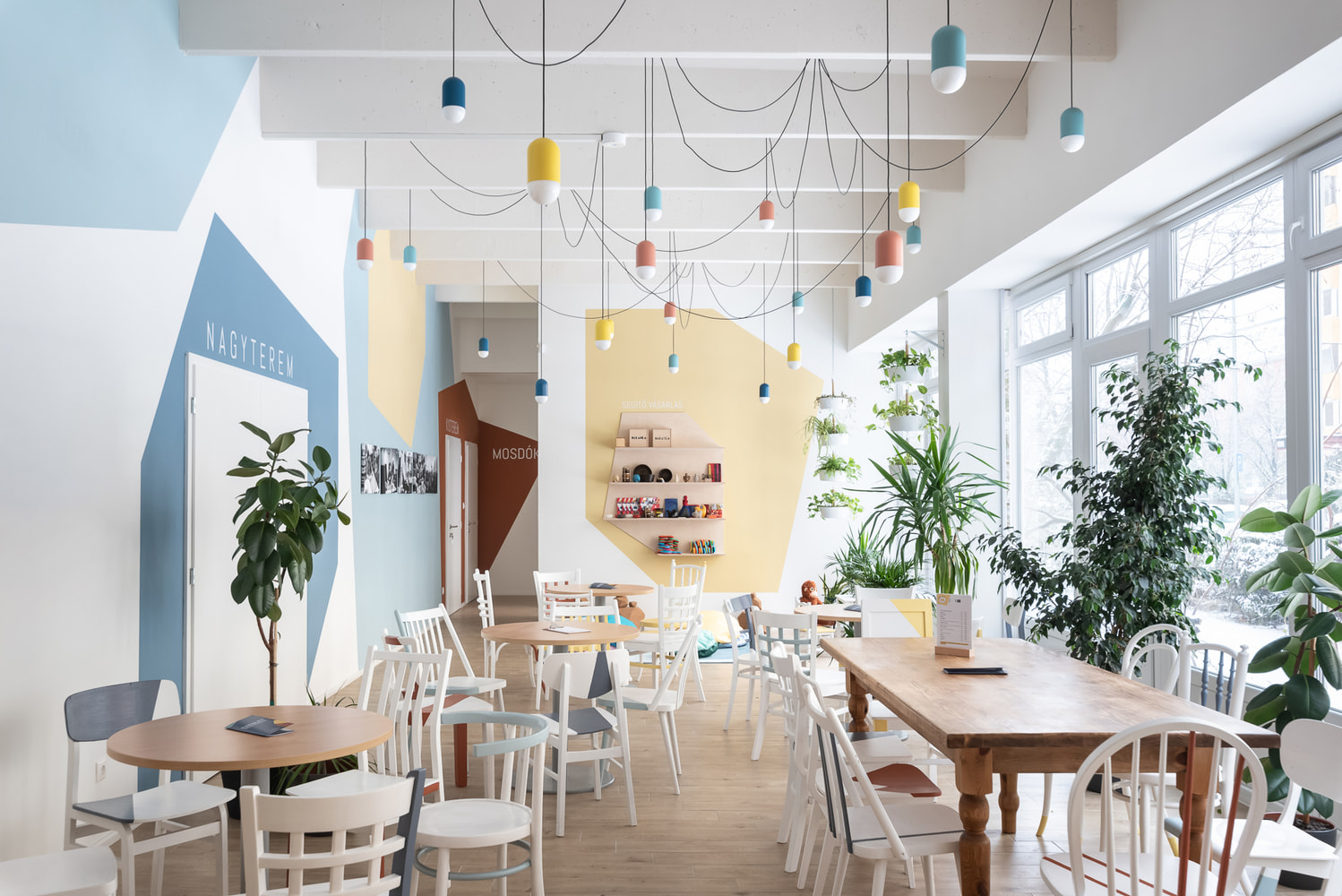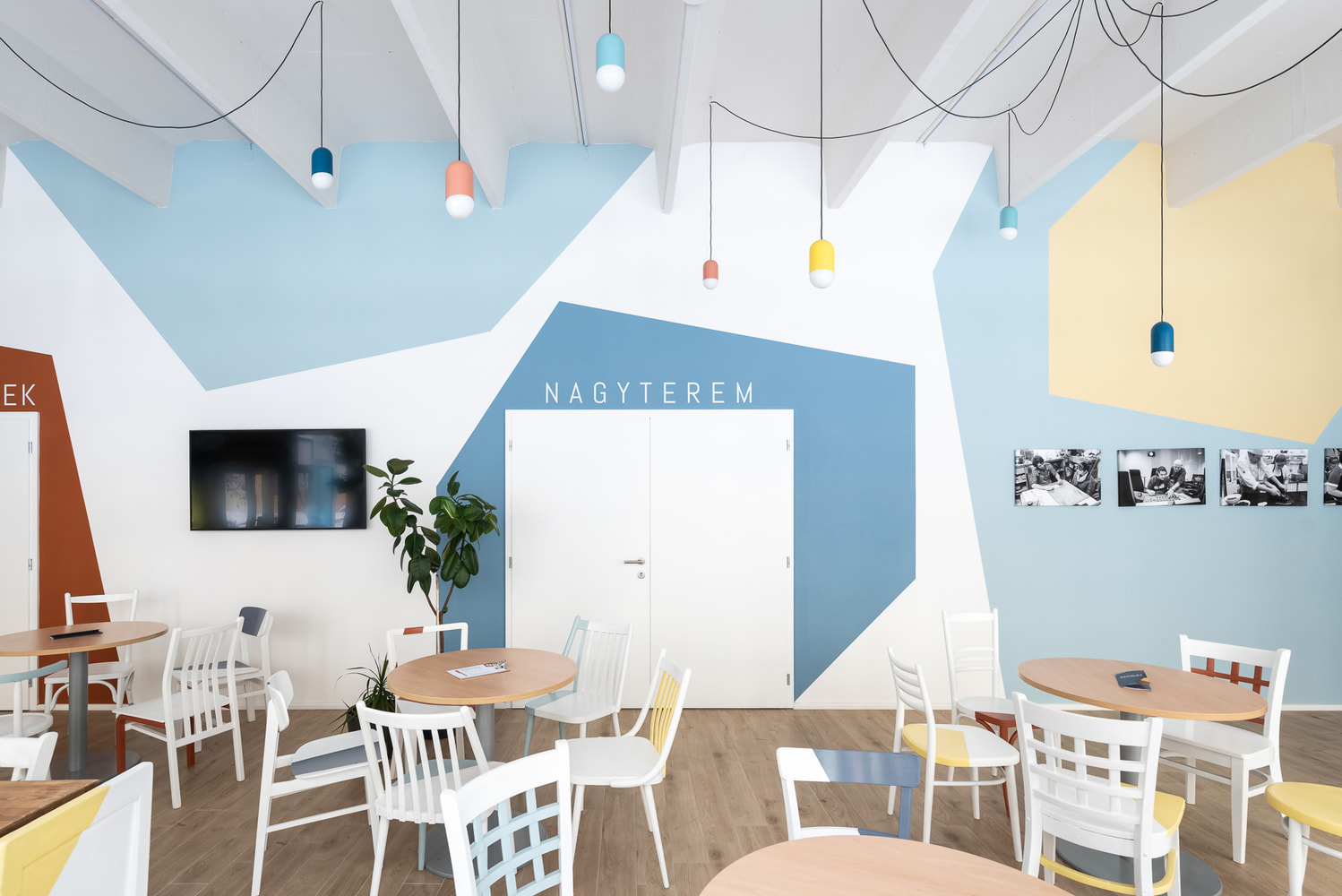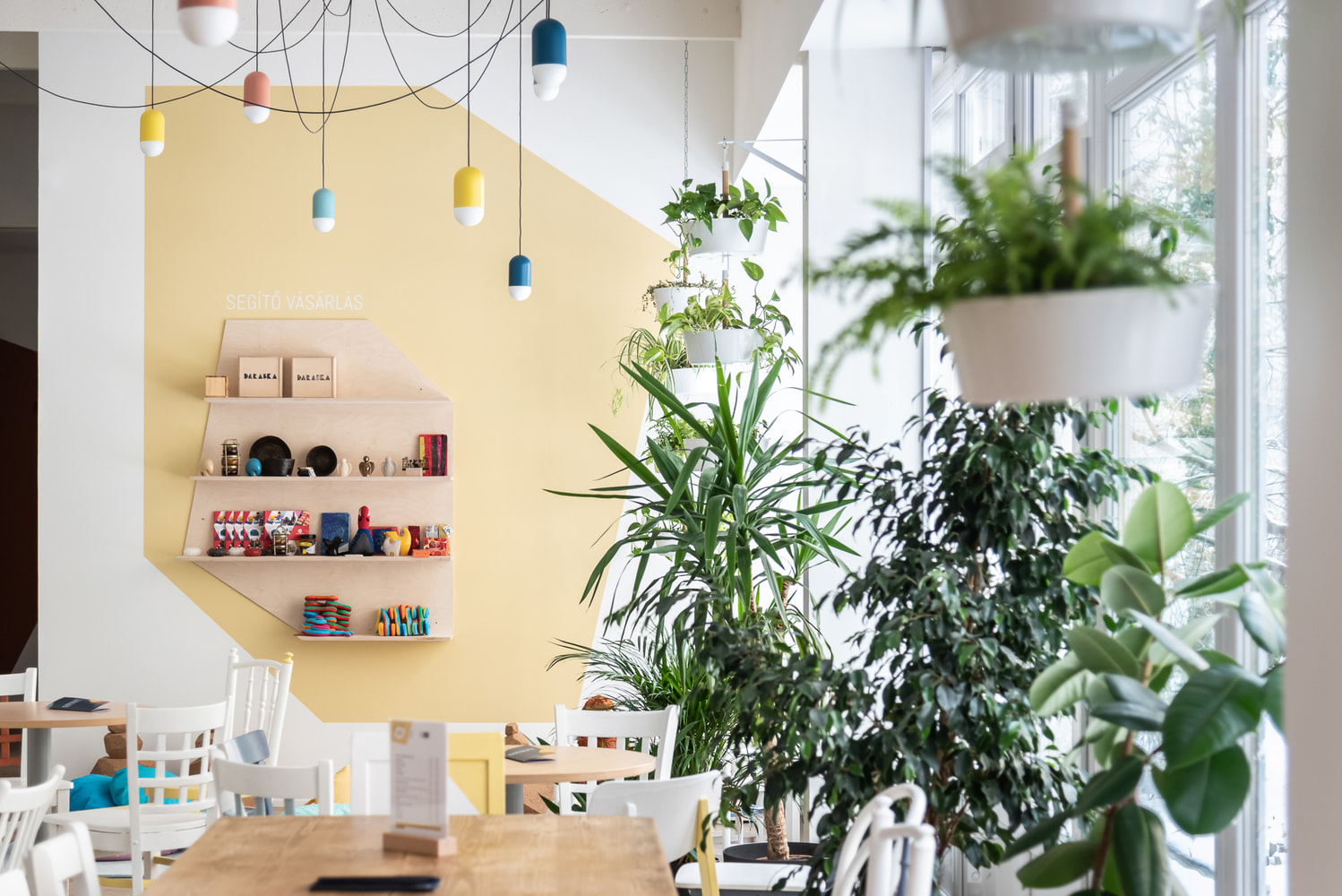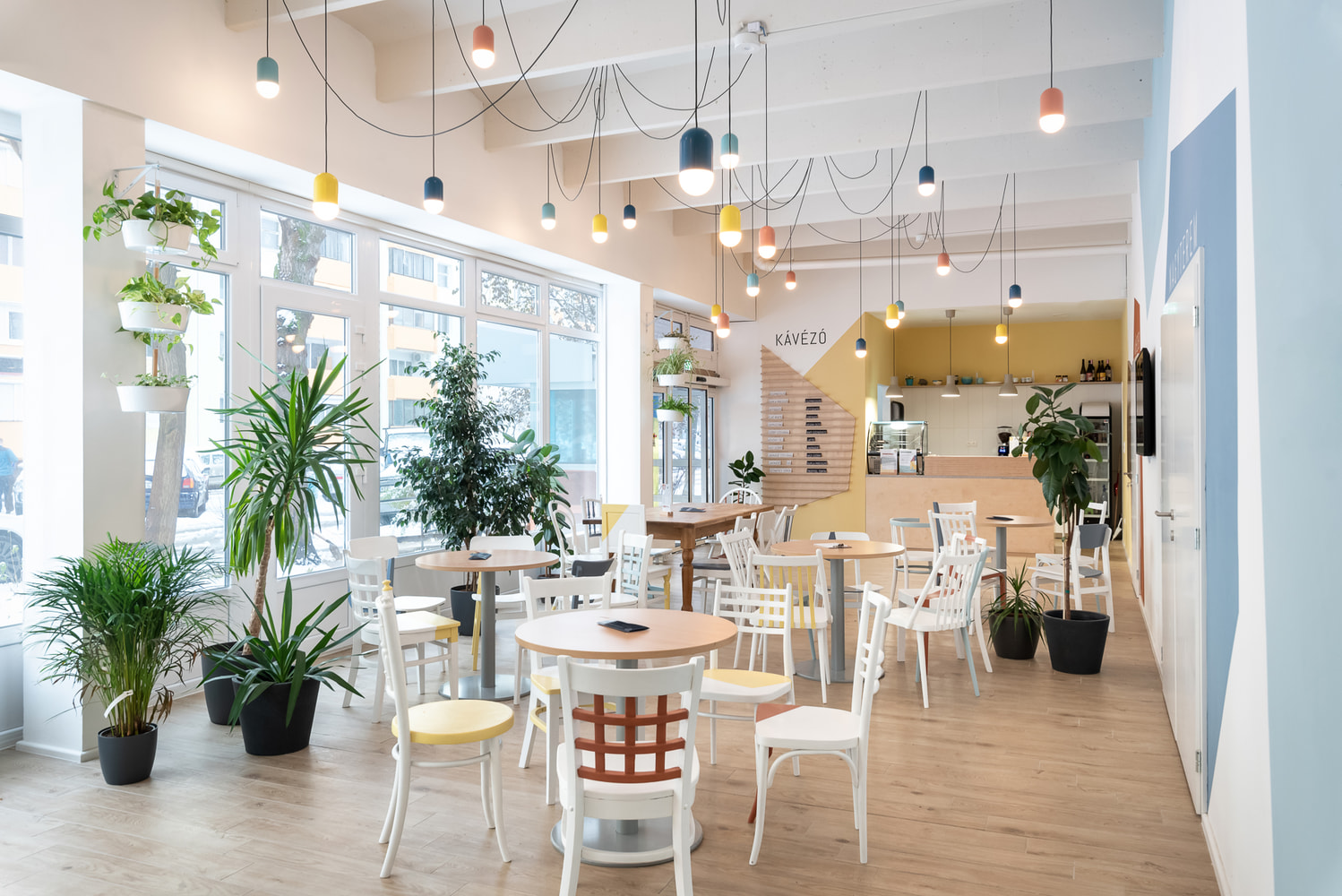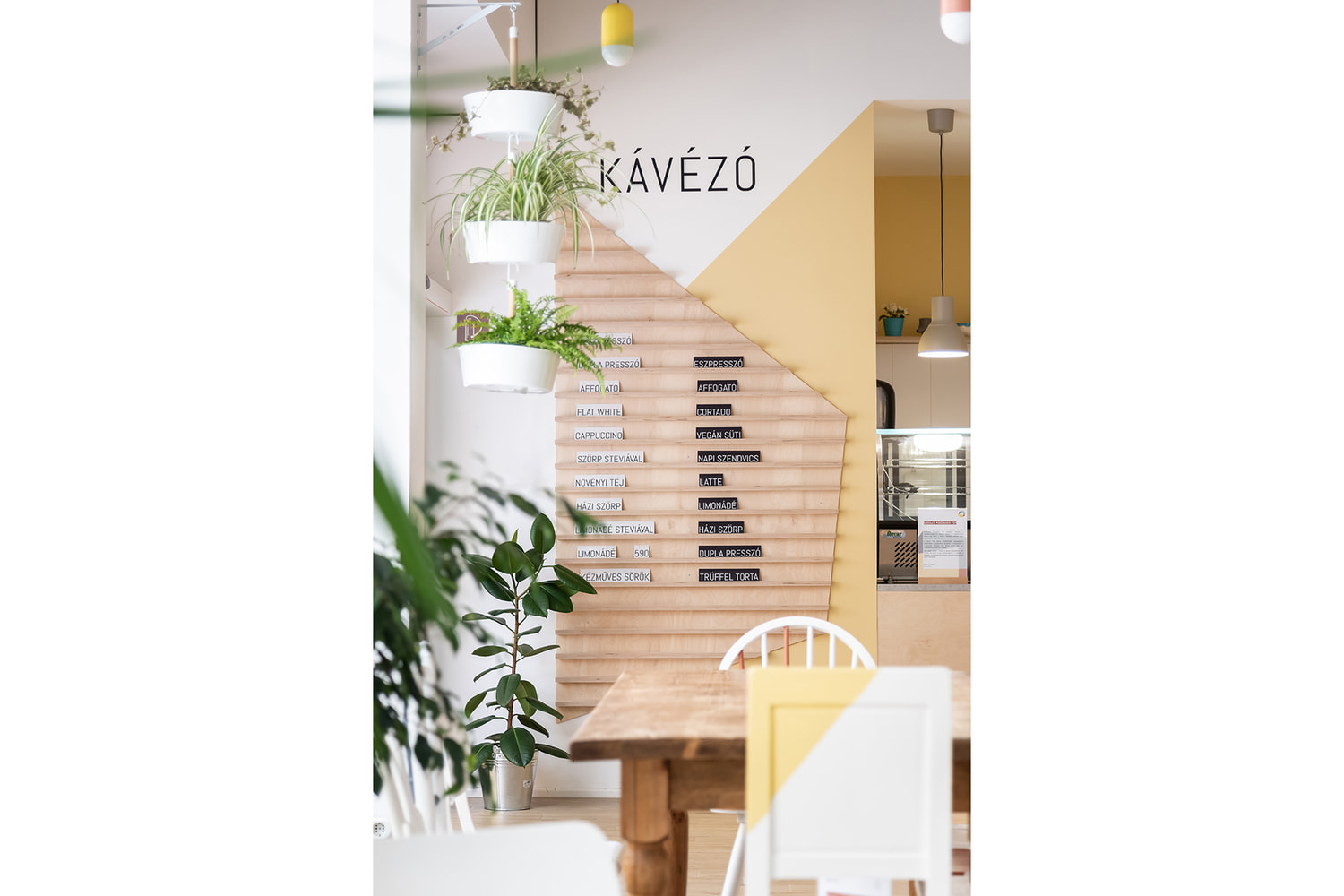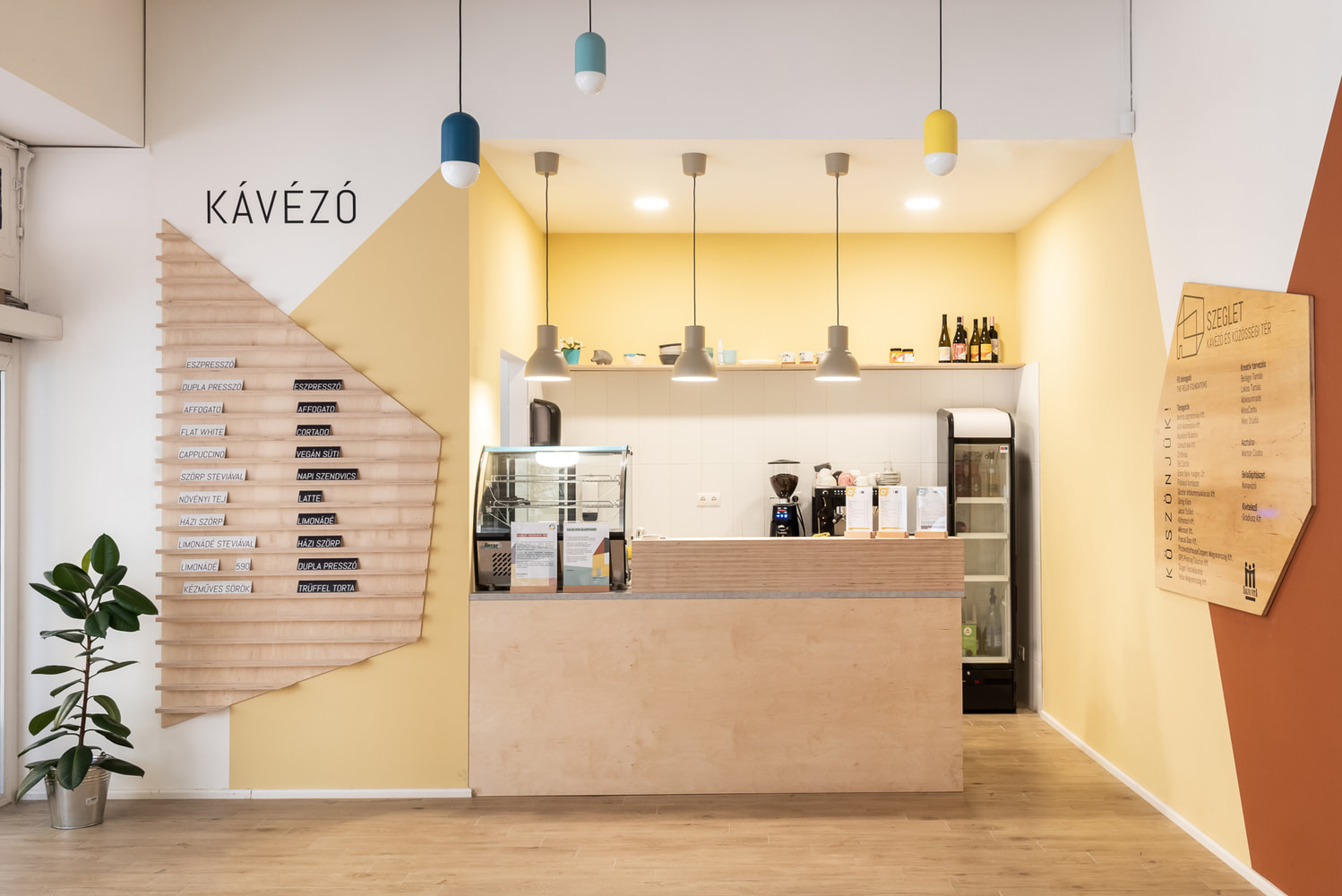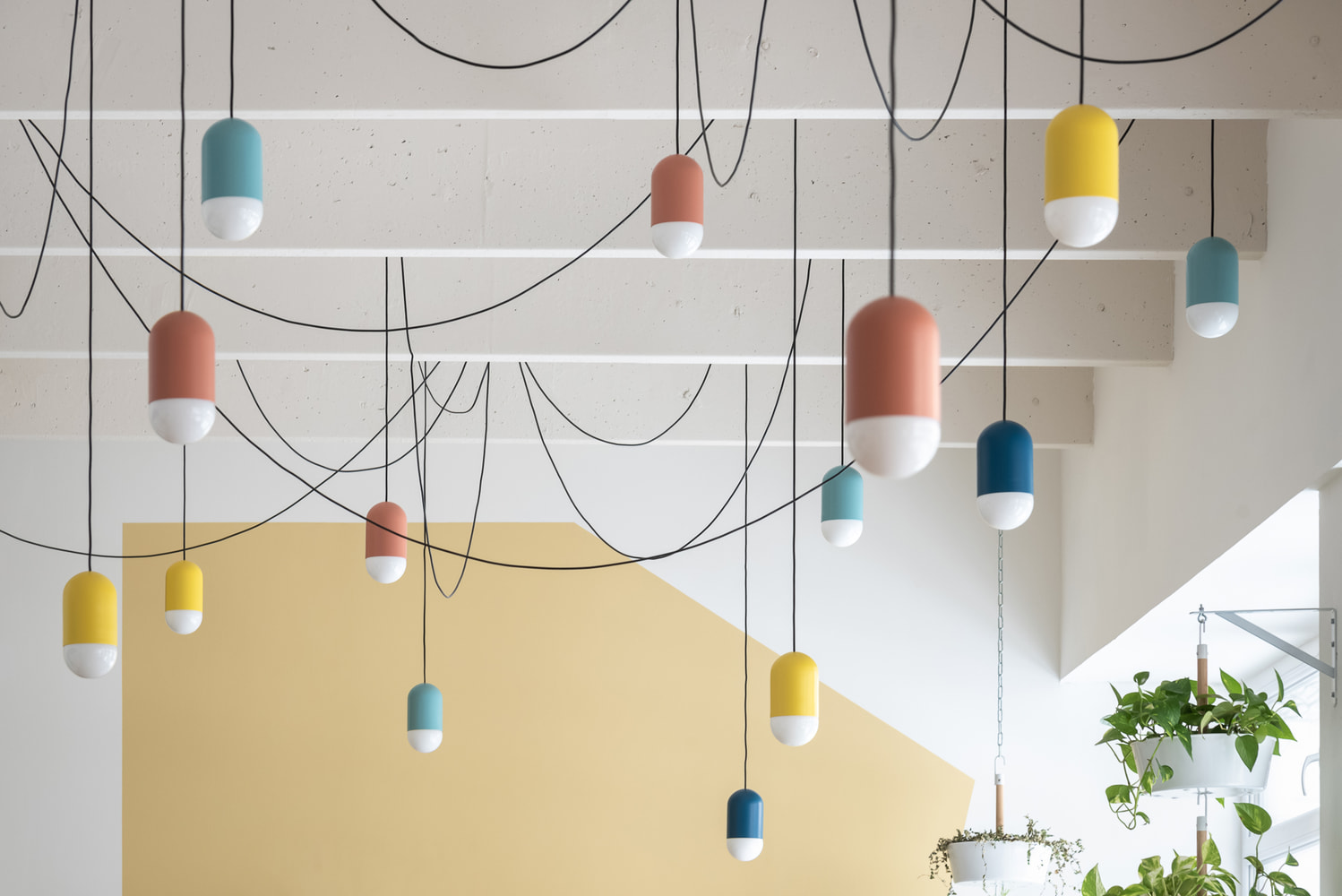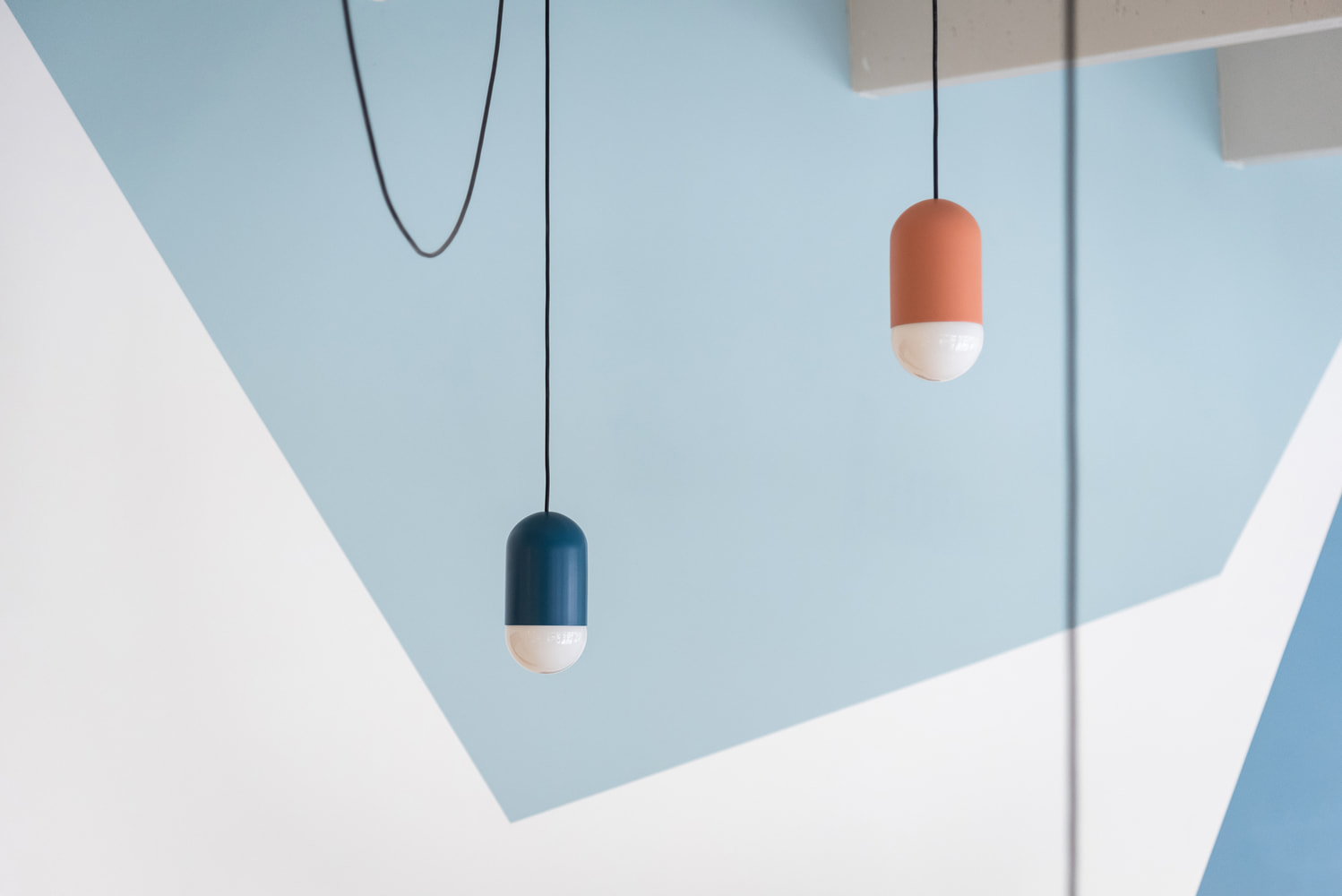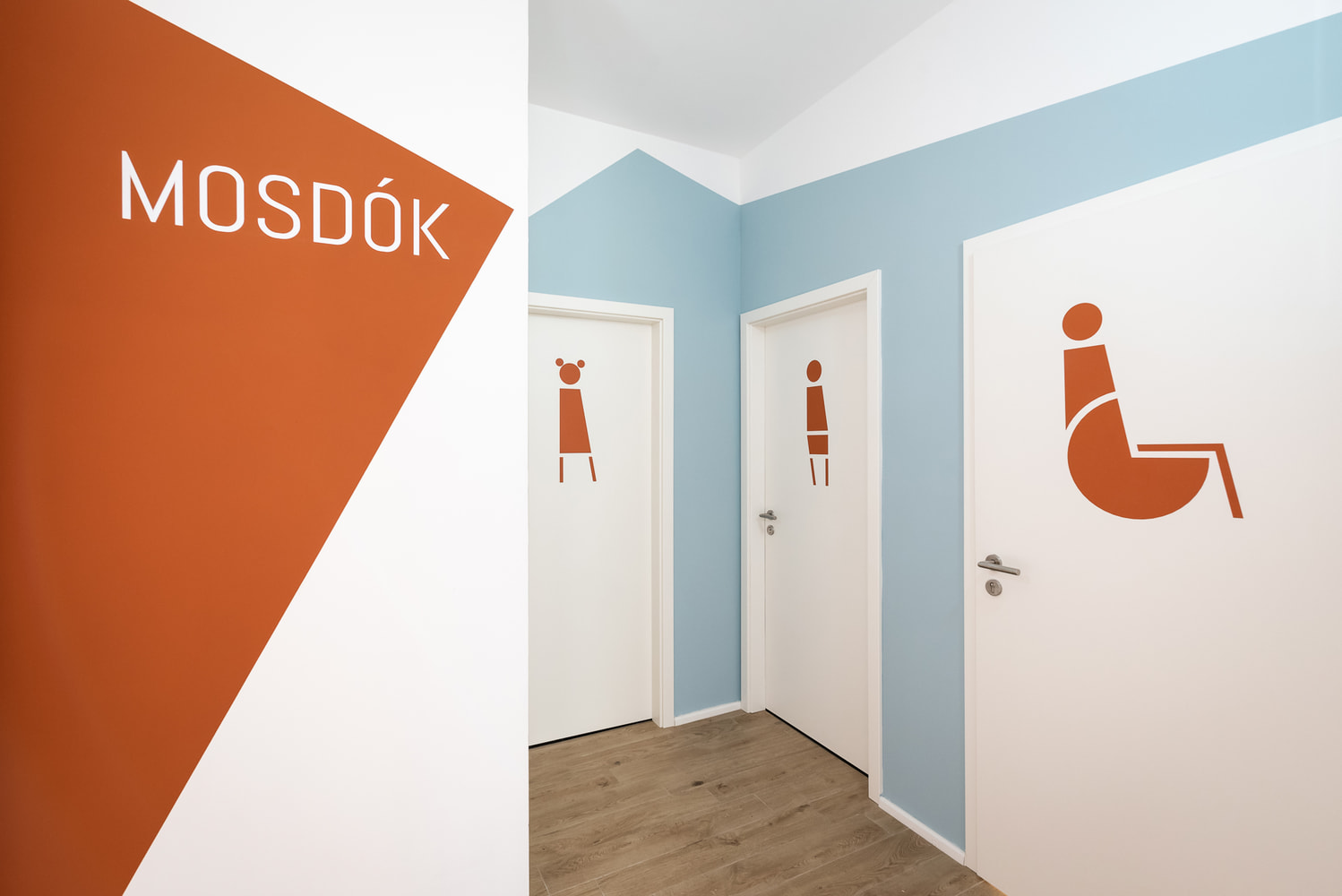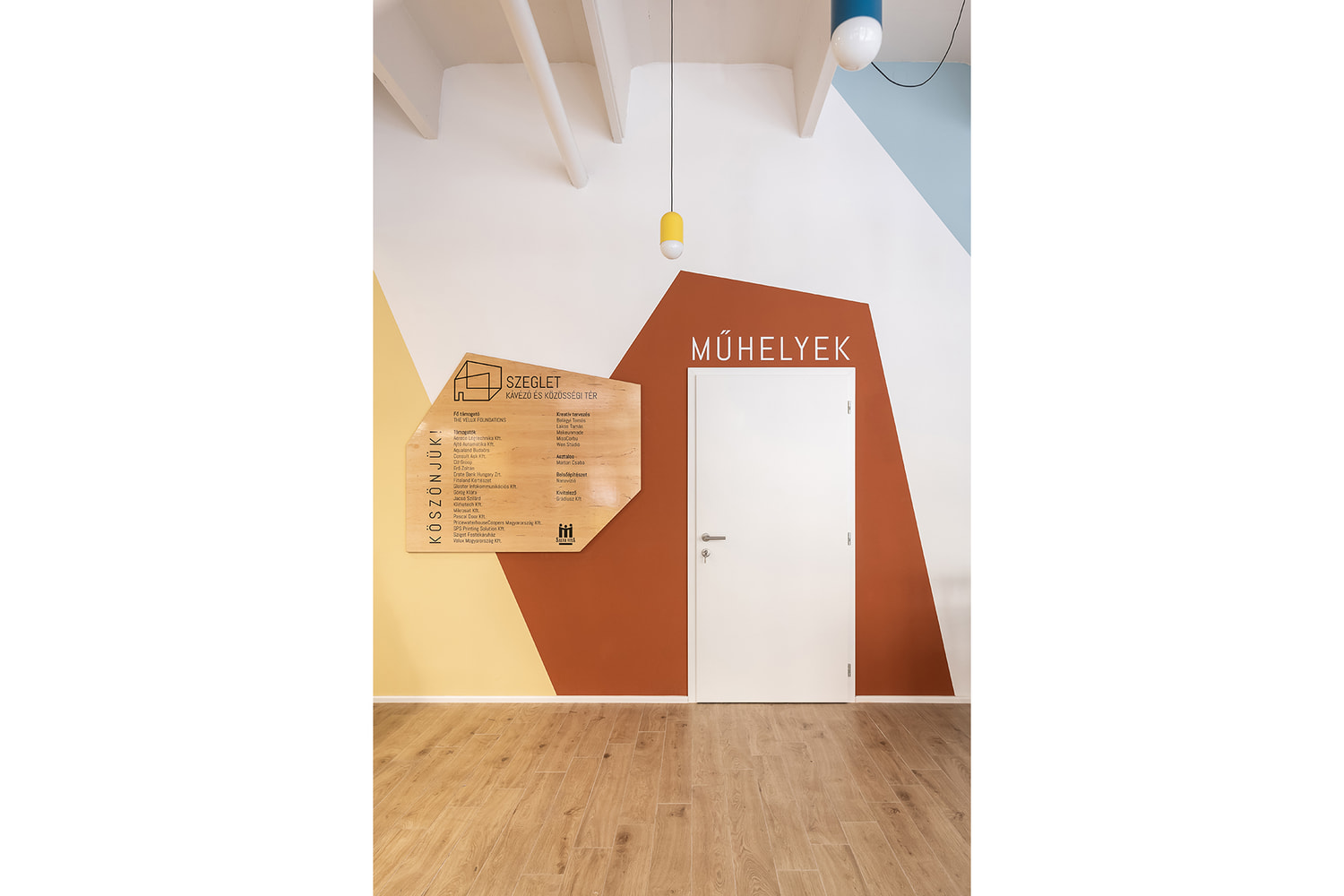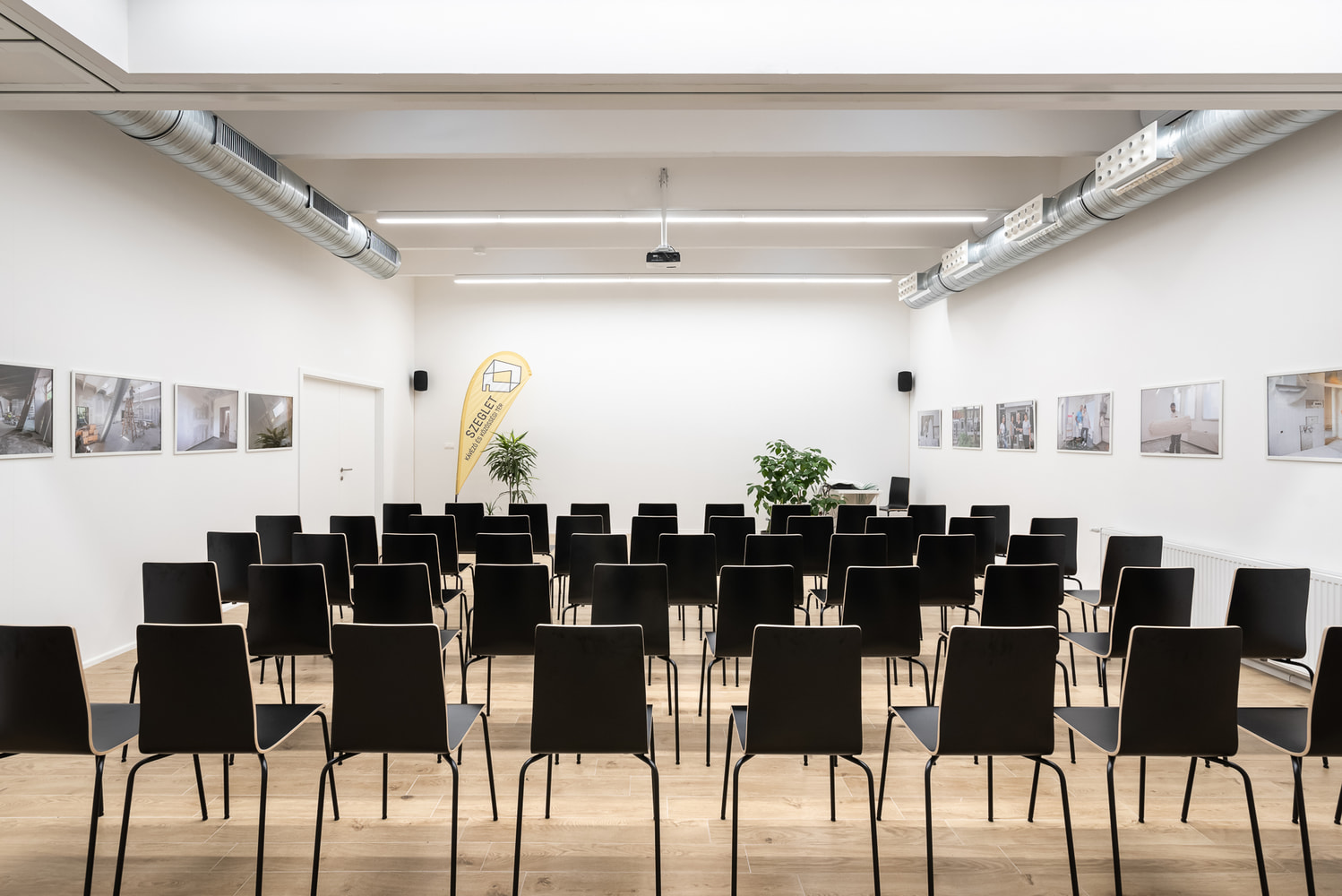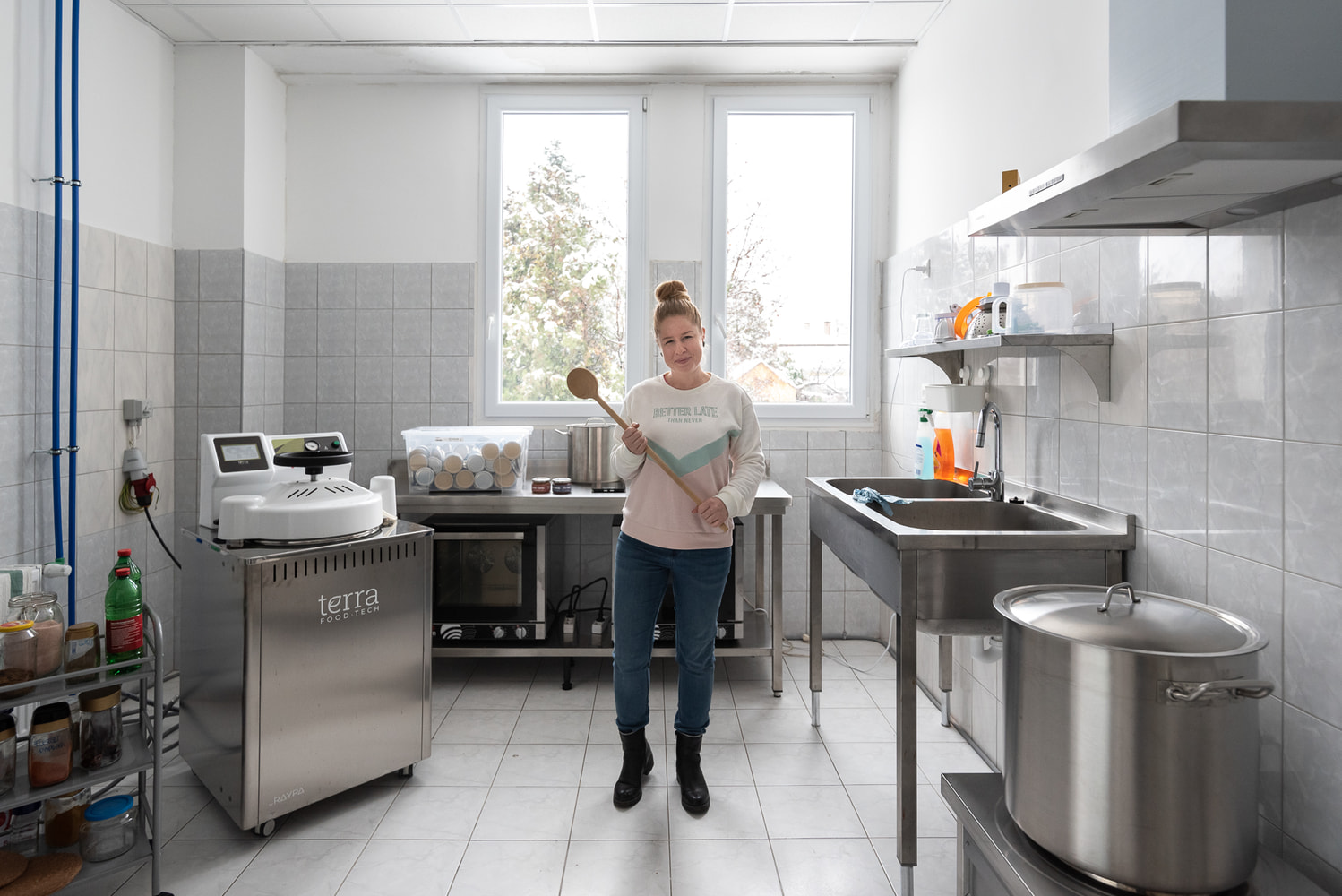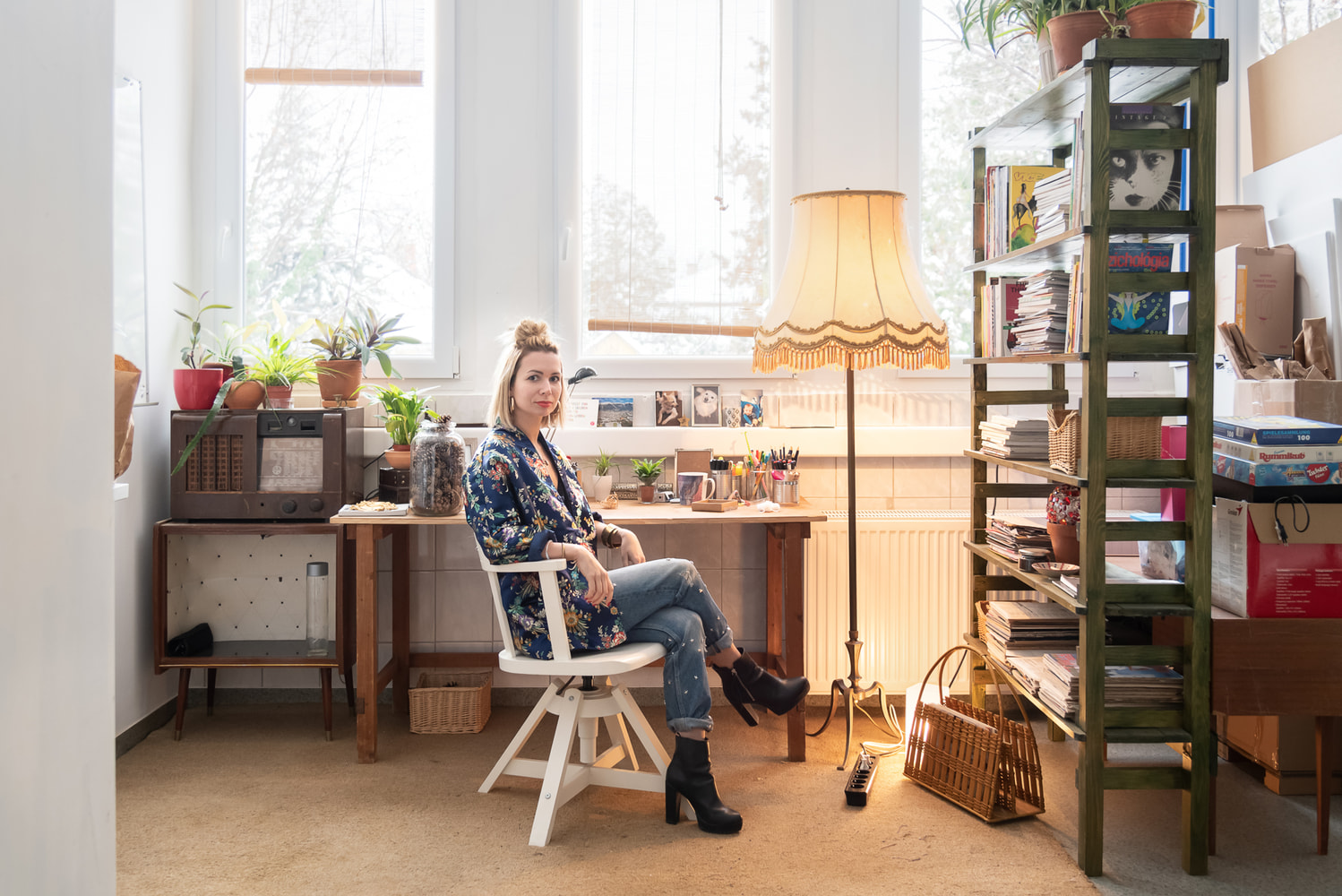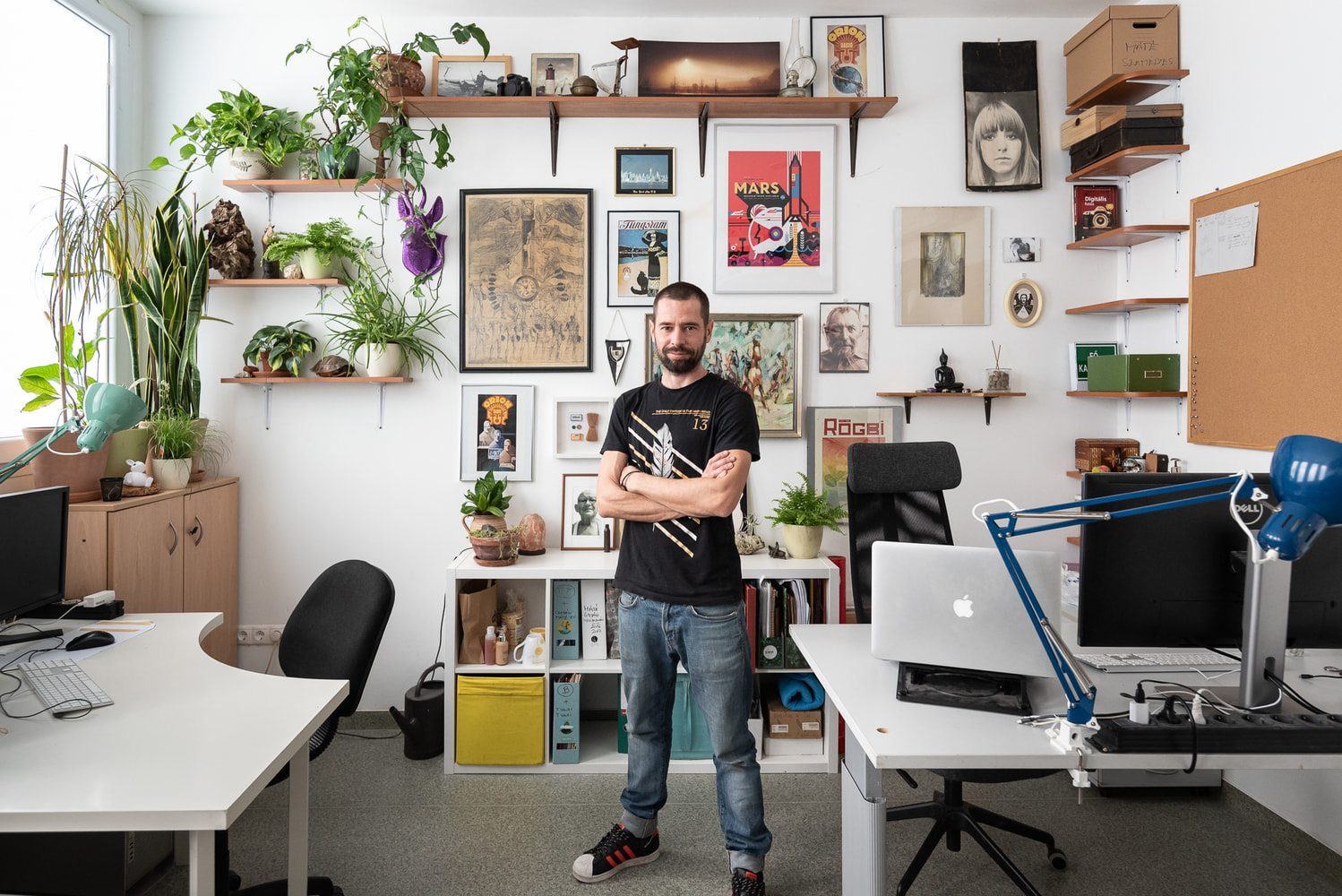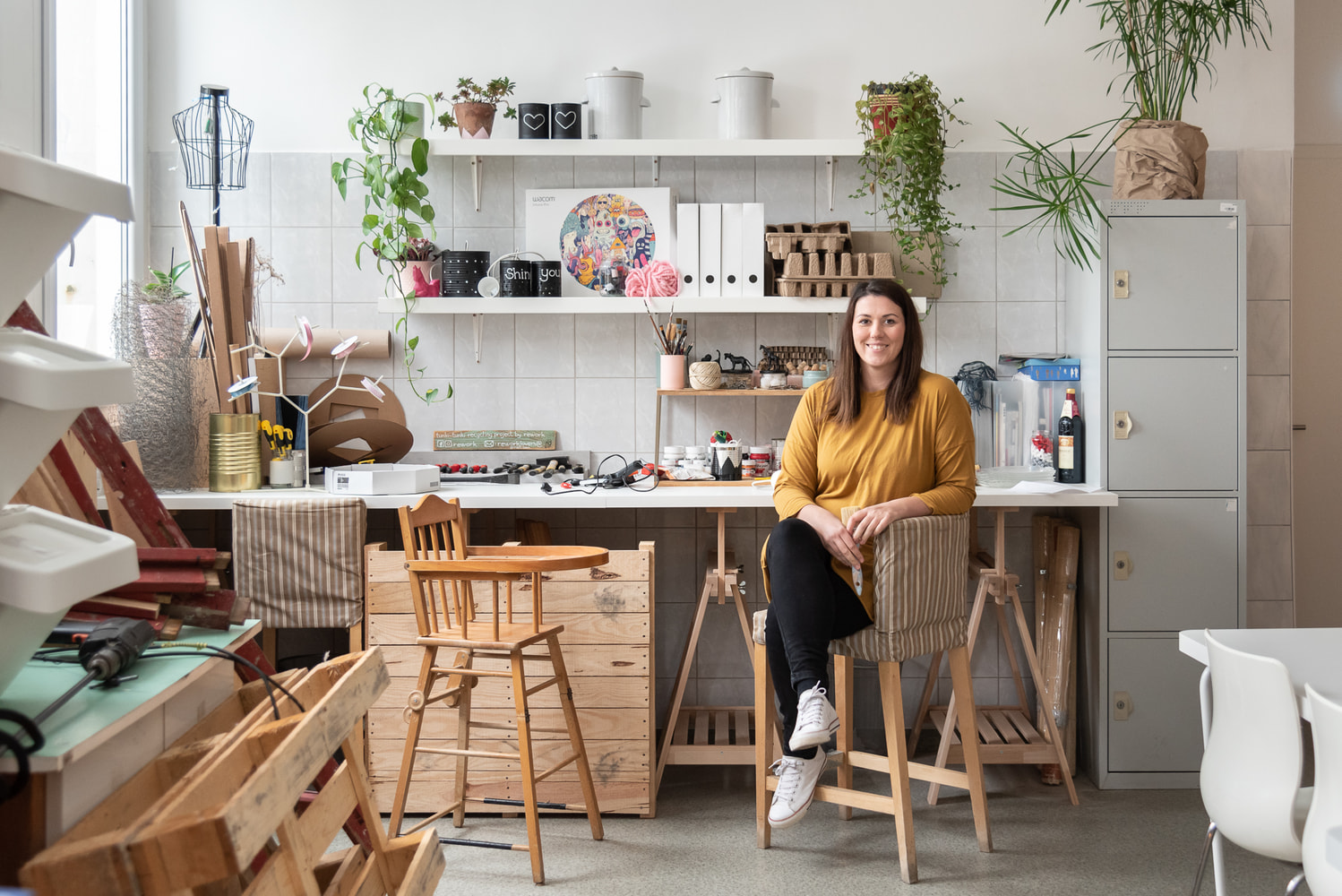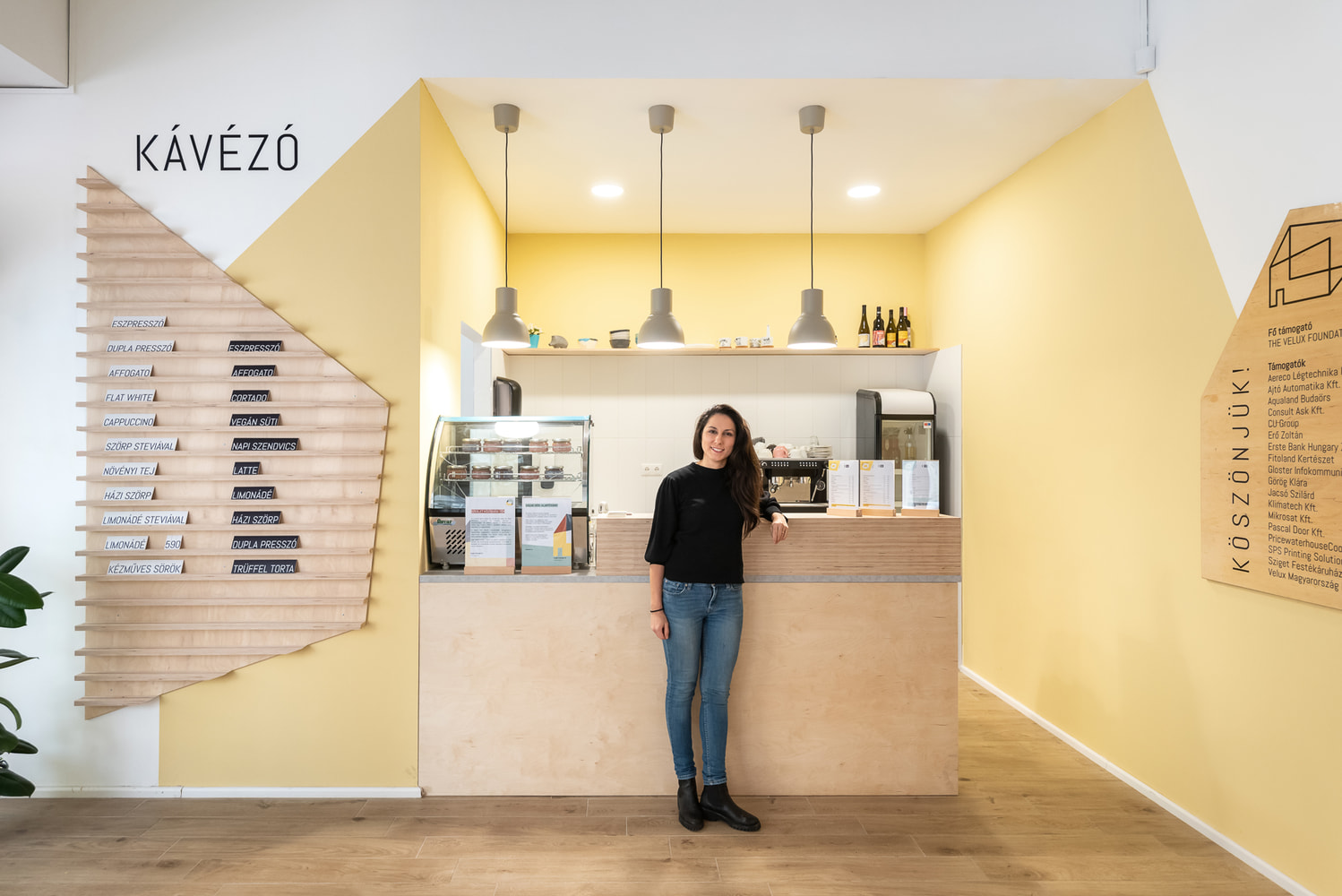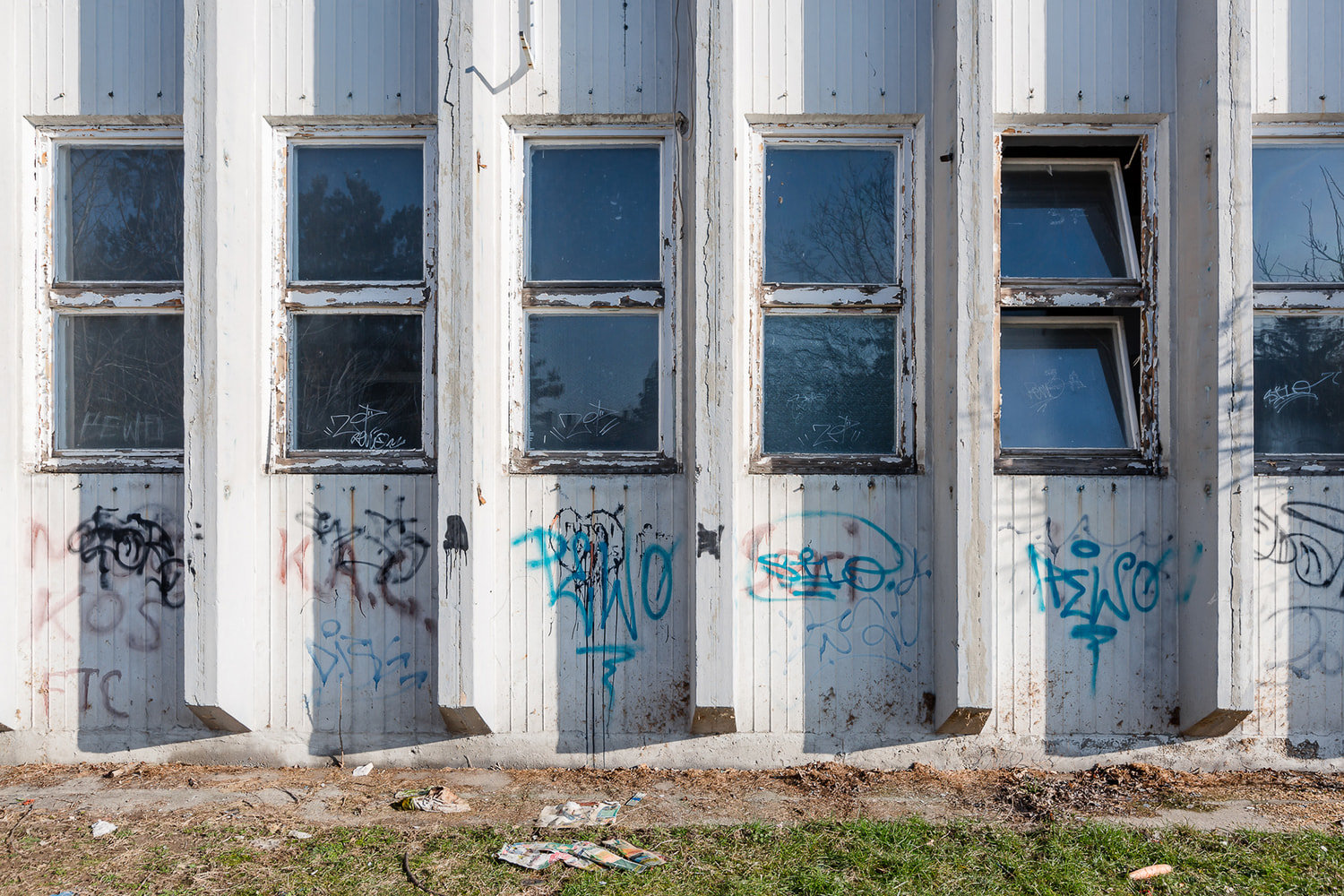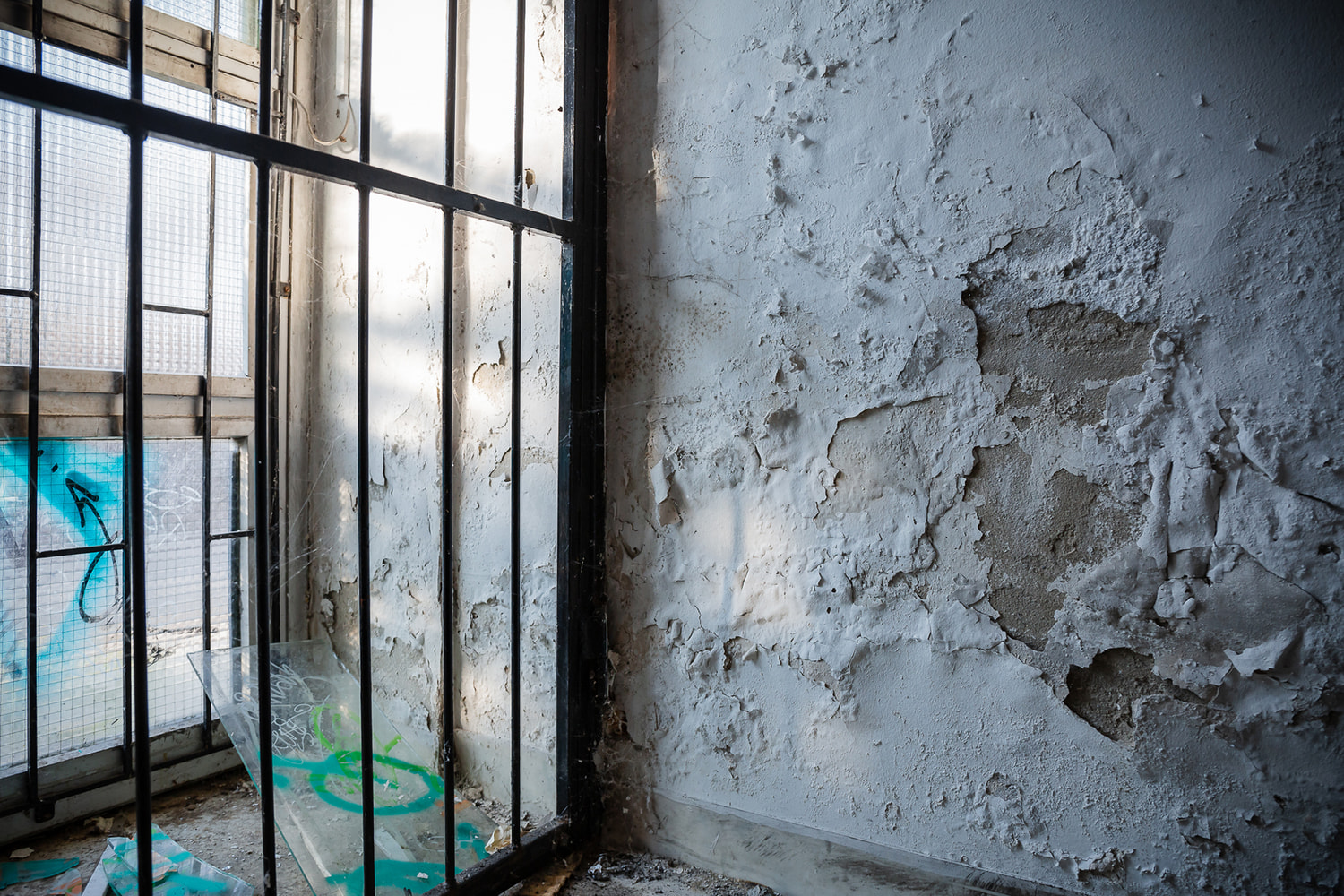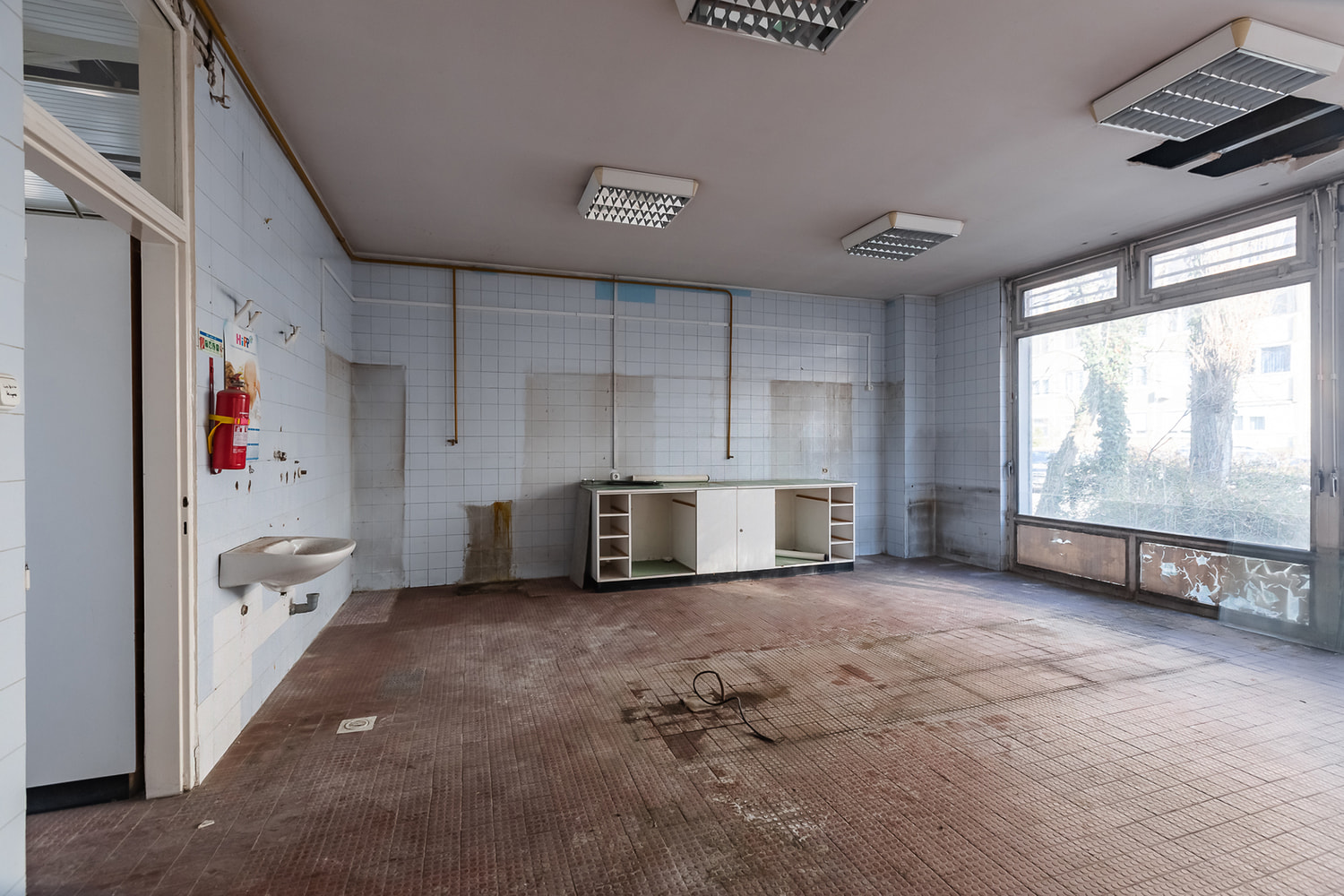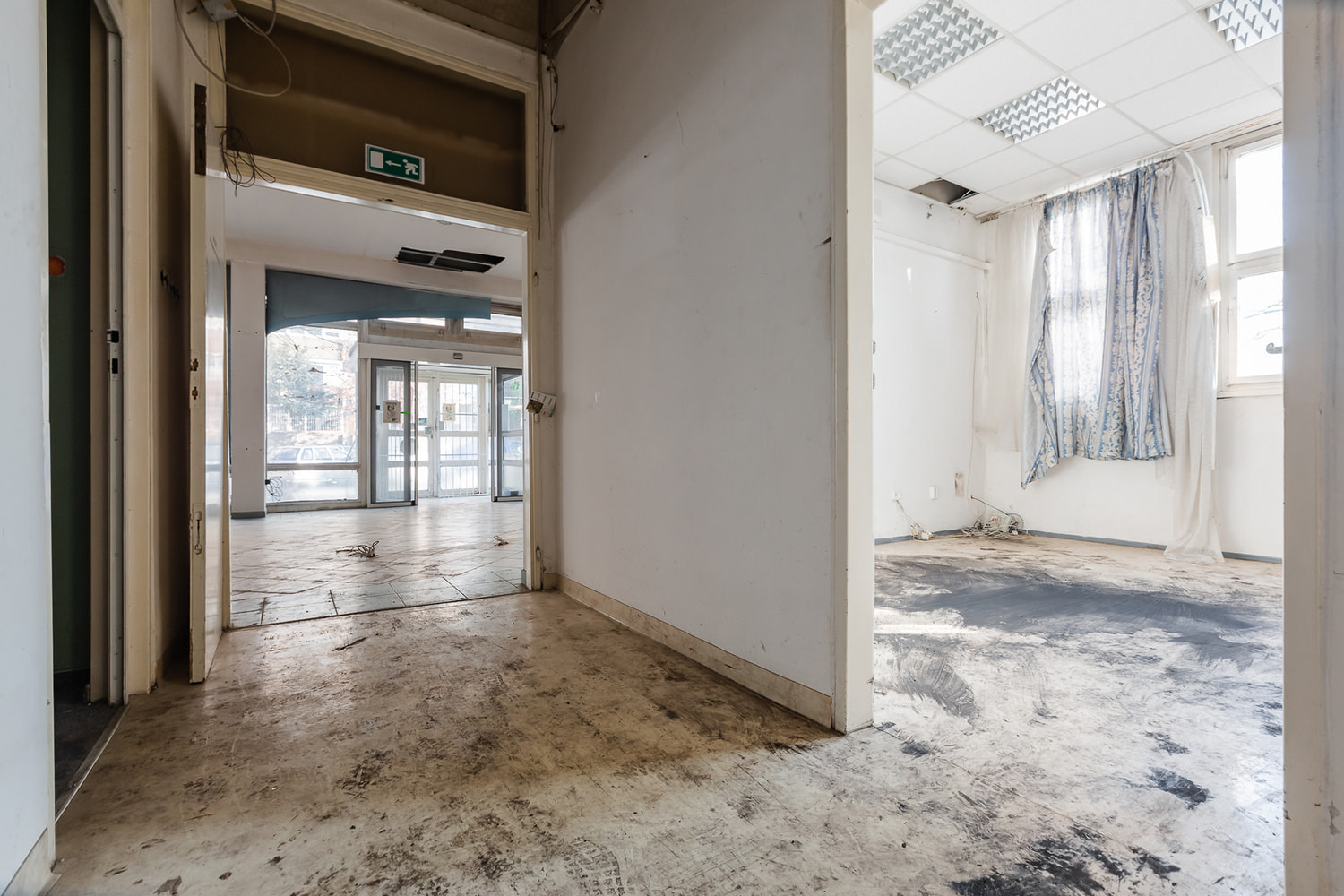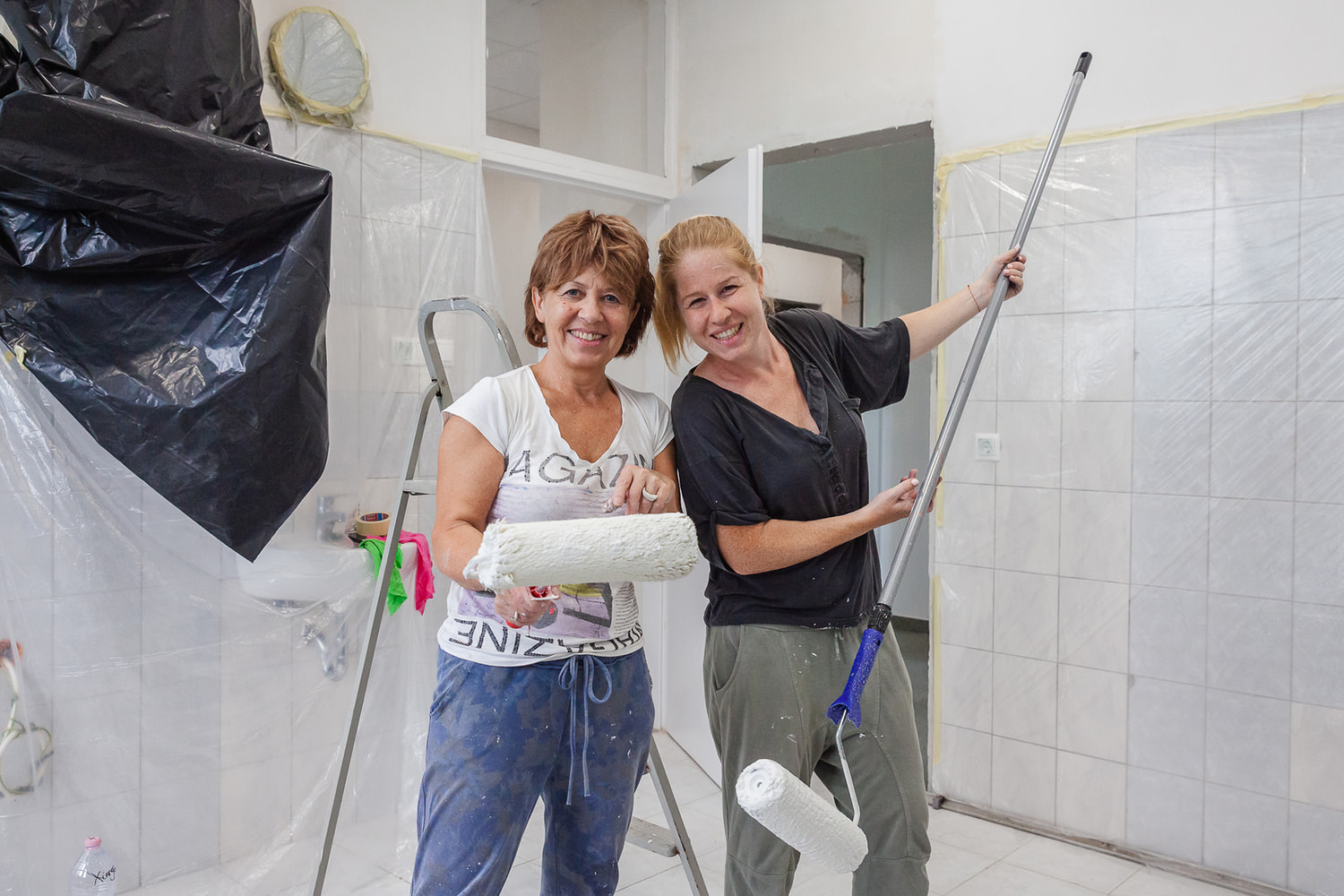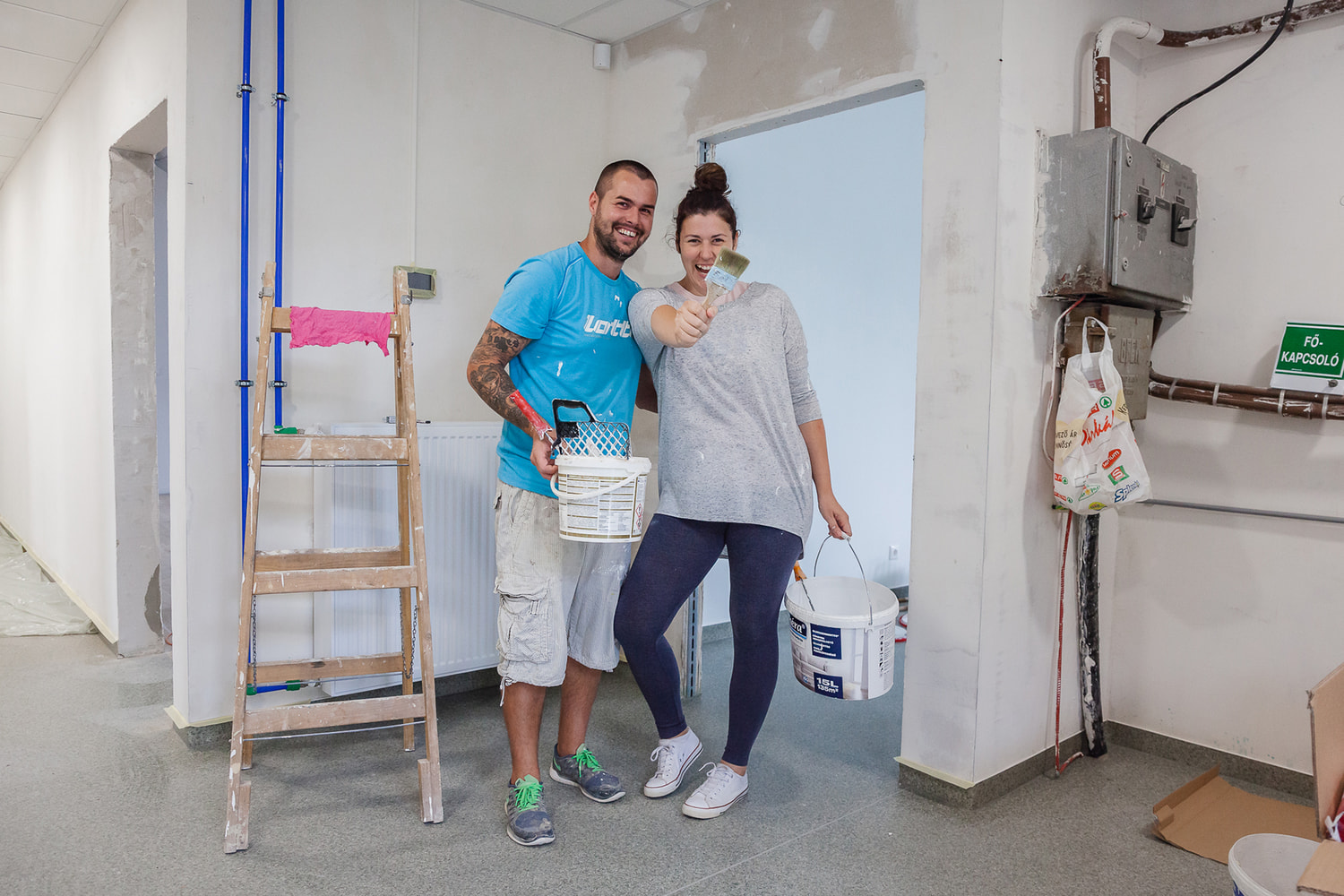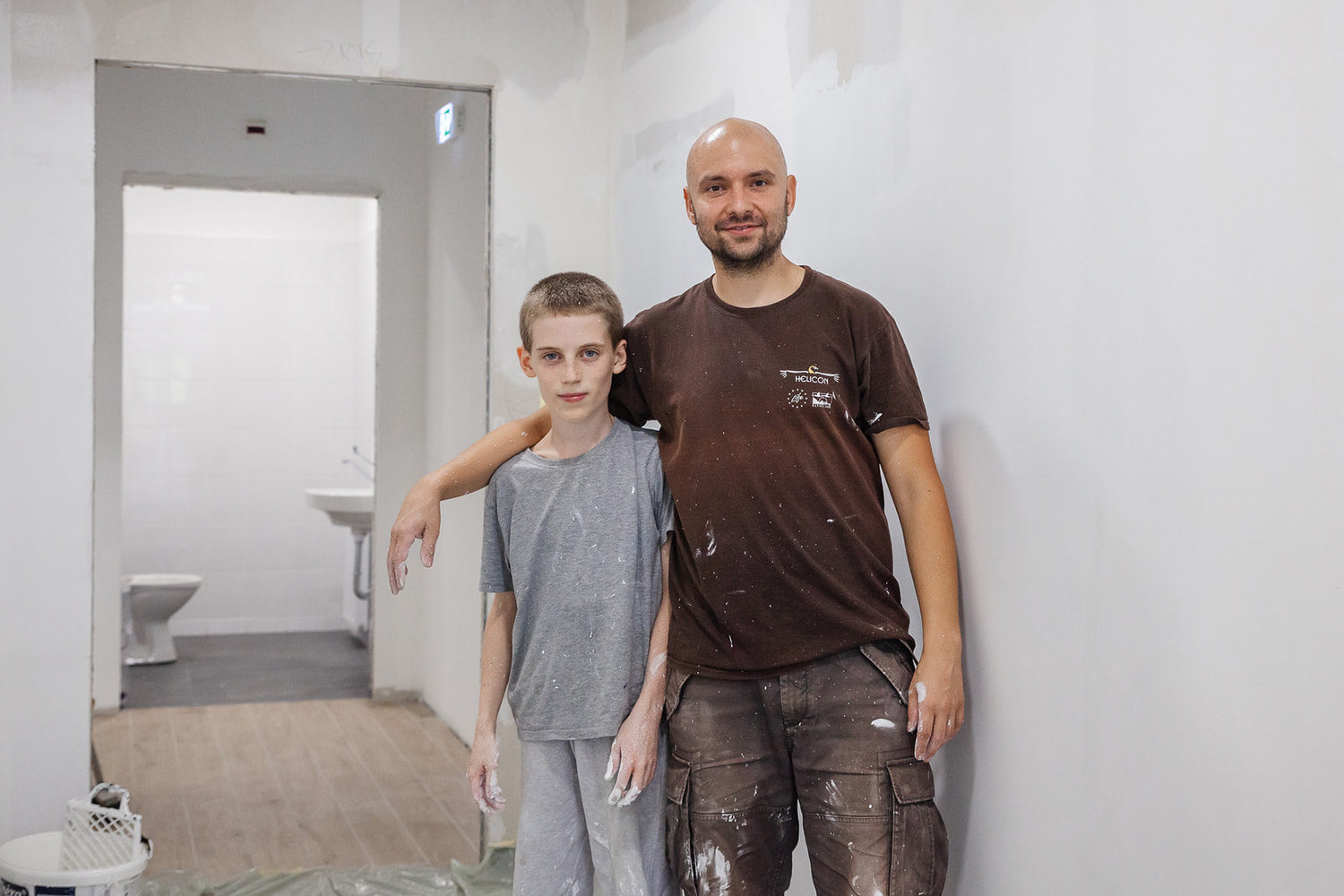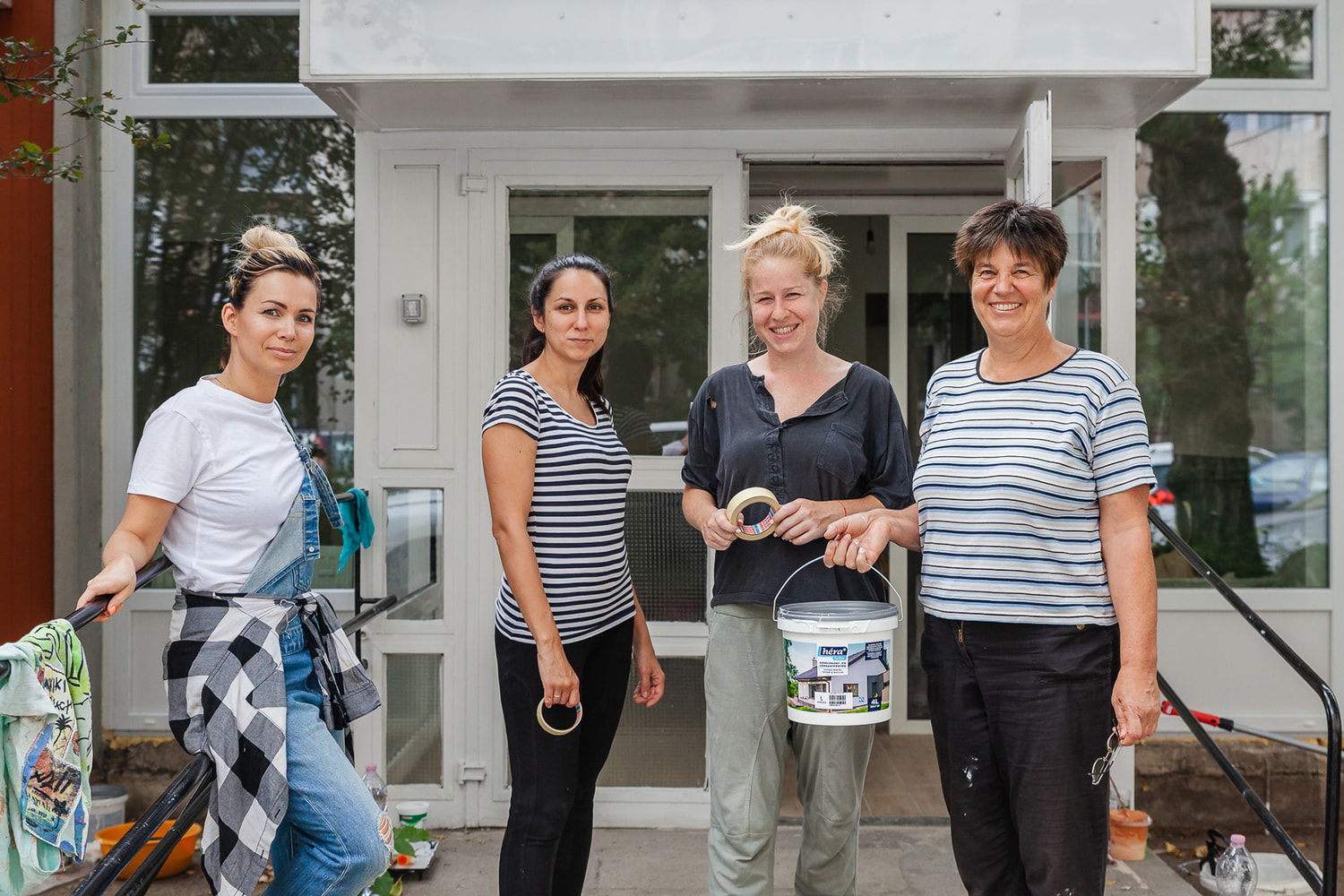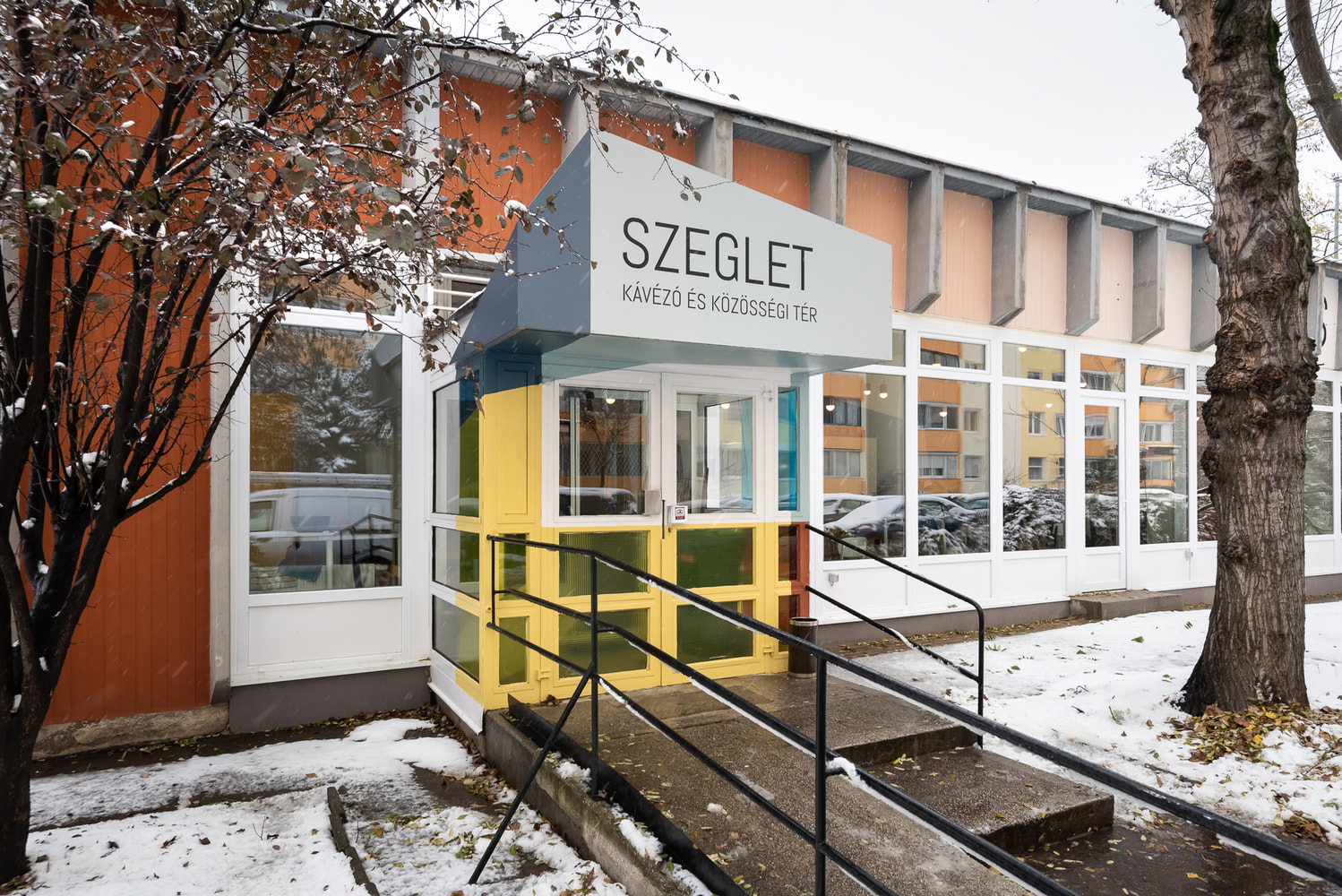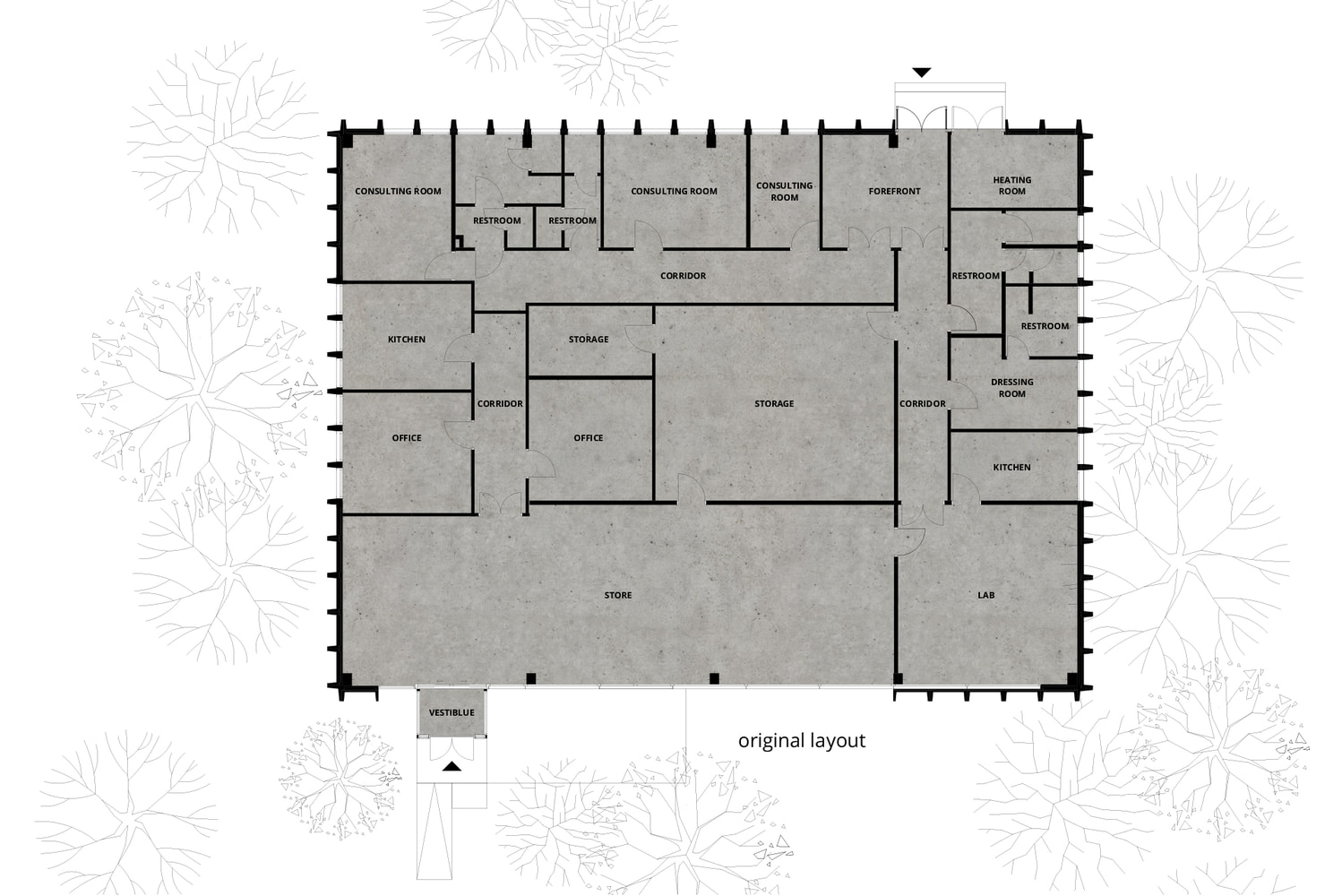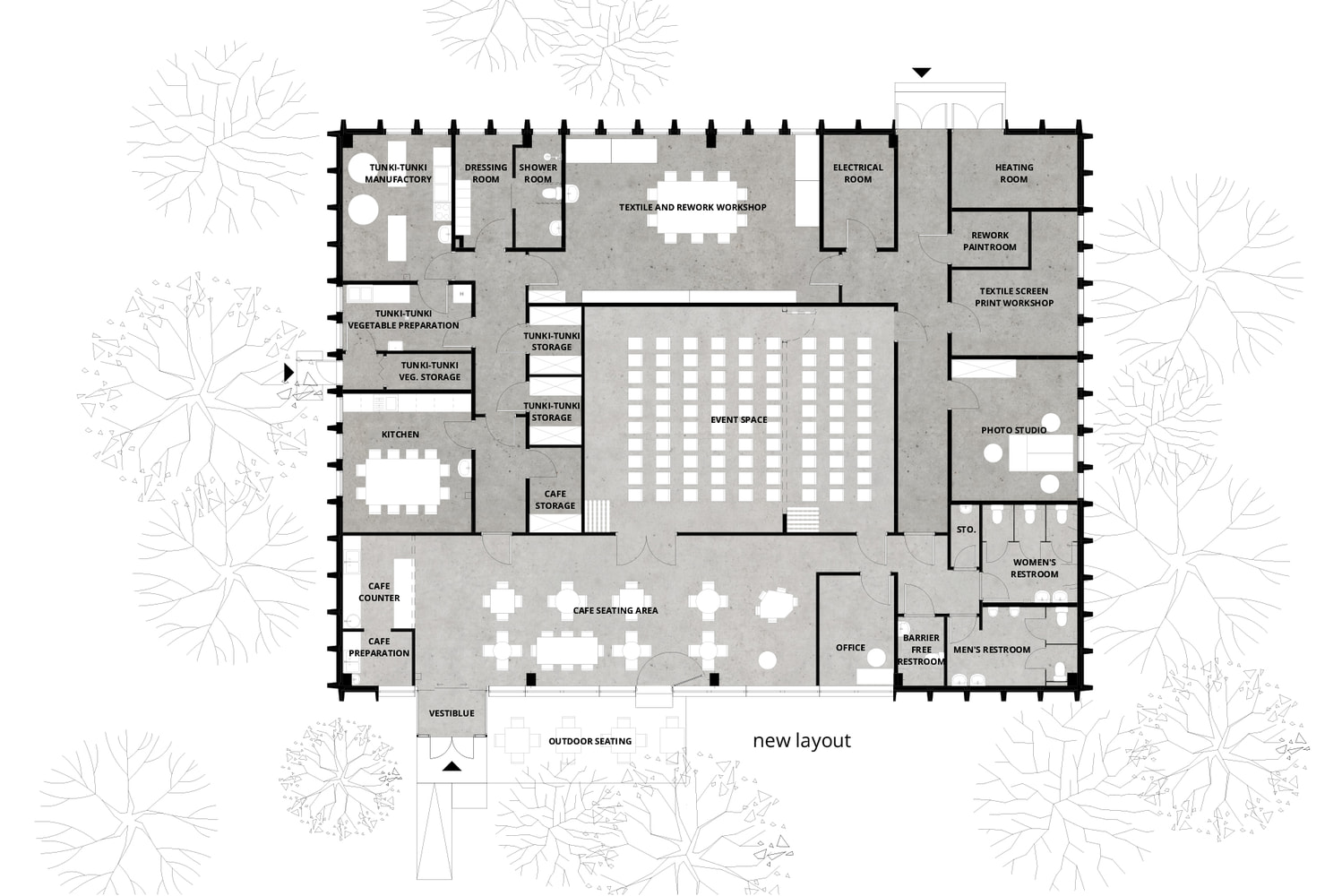 Szeglet community space
Old pharmacy turned into a workshop space
The former Borostyán Pharmacy on Albertfalva street in Budapest has been abandoned for many years. When the Salva Vita Foundation found this property, they dared to dream big and purchased this peculiar building with a ribbed concrete facade. They wanted to use their grant money to create a community workshop and a space to educate and employ people with disabilities. They entrusted Nanavízió to turn this delapidated reinforced concrete building into an effective and pleasant community workspace on a very tight budget. The creative group behind Szeglet Community Space are the members of the Salva Vita Foundation and five young enterpreneurs, who bring their skills and vision into the project. They each bring something unique to the Szeglet house: a vegan open kitchen and vegetable processing plant, a textile workshop, a recycling workshop and a photo studio.
The key element of the spatial organization is a functional and rational layout. The closely interconnected community spaces as well as the workshop spaces create the focal point of the building. The renovated vestibule leads us into the cheery and colorful café, which serves as the main meeting area and also a lobby for the event hall. This is the very heart of the building, serving anyone who works here, comes here for a workshop or event, or just drops in from the street. The large windows open up this space, and the vivid colors on the wall, the plywood surfaces, the restored old furniture and lively plants soften the strict order of its TT ceiling panels. The event hall with skylights can be used by the Foundation or rented out for different occasions, therefore contributing to the financial sustainability of the house. This flexible space can be divided into two separate rooms with a mobile wall, but can also be opened up to the café area.
The budget-friendly redesign of the reinforced concrete facade was also part of our project. We used the colors of the Szeglet brand and created a gradient color design, which was implemented by volunteers during a fun workshop.
Given the function of the building it is especially important that the spaces can be used by everyone: people with disabilities, the elderly, or anyone arriving with small children or a stroller. Every inch of the building is accessible: from the bathrooms to the doors and windows to the handrails. We made sure to follow the accessibility guidelines when designing the visual elements, and carefully chose the size of the pictograms, the location of the visual guides and used contrasting colors wherever necessary.
Design: Nóra Pajer, Noémi Soltész / Nanavízió / 2018-2019
Team: Beatrix Guld, Bálint Somogyi
Location: Budapest, 11th district
Size: 420 m2
Photo: Norbert Juhász and Máté Czabán
Press: Community (color) dynamics. Szeglet community space by Nanavízió / Építészfórum